As a society, while we do acknowledge the importance of sex in our lives, we fail to give importance to how that sex needs to be good. Good sex is not just about a momentary blissful release but if practiced often and correctly, it can be life-changing.
Having a sex life is important not just to pleasure ourselves. As humans, having sex is just as important as eating or any other primal activity. It is necessary for us and our bodies to have good sex so we can feel complete.
Good Sex Can Be A Game Changer
Sex is a game-changer. Actually, I mean good sex. Sex is not just a mechanical process to ensure procreation: at least not for human beings. We are thinking and feeling creatures.
For us, it's a form of communication, a form of relaxation and stress relief, and also an escape from the drudgery of everyday life. There are also many health benefits of sex that one cannot ignore. Decent sex life is a physical need that should not be ignored to maintain your life.
With sex games and the right positions and practice, you can master this activity. Here are some stories where good sex has been instrumental in altering mood, gaining confidence and feeling at peace. It really does work wonders for you.
Sex and my lost suitcase: Nilam
I got down at the airport and after waiting for hours standing by the conveyer belt, they told me that one of my suitcases had been misplaced. They said they would find it and deliver it to my hotel in the next 48 hours.
I was really upset with the situation. It had been a long journey, I was terribly exhausted and I needed some rest. So I checked into the airport hotel for the night. After freshening up, I went down to the hotel lounge to grab a drink.
There I met a man. He bought me a drink and after a few drinks came up to my hotel room. You would think, after a long day I would want to sleep, but I really didn't want to once he started going down on me. A round of good casual sex can really turn things around.
We did not speak much except this one time when once popped his head up and looked at me. He simply asked whether I'd pay using cash or cheque. I said cash and casually shoved his head back between my legs. Welcome to Bangkok, I guess.
Related Reading: When we had group sex with a honeymoon couple in Bangkok
Good sex gave me hope: Kamal
I lost my job in the IT sector in Bangalore due to budget cuts. Dismayed, I decided to go back home and look for my next employment opportunity. When I went home I heard that my school friend Firaq had been back in town too. He had become a big shot photographer who traveled the world. Hot, I thought to myself.
We also had a fling back in the day, so I decided to meet him up and catch up with him. He seemed eager to meet me too. So, we decided to catch up in a café. From there, things took off and before I knew it, I was in his apartment.
It started with gleefully reminiscing the old days and ended with us in bed. I felt so much lighter afterward, as if I gained a new hope to take on the world again. I felt confident, unstoppable and brave again. That was perhaps the best sex of my life.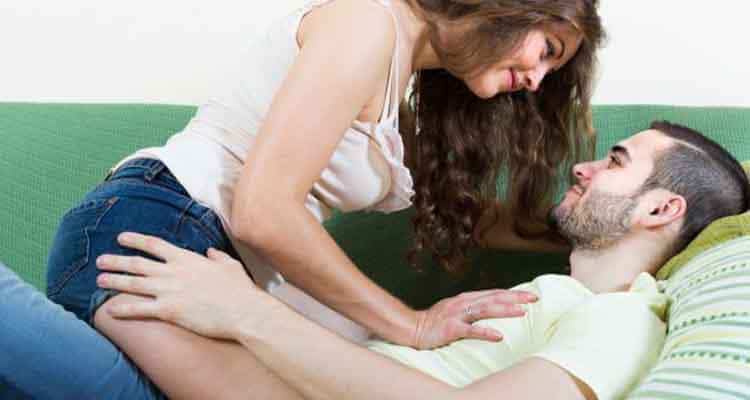 Self-pity stood no chance against great sex: Archana
When I broke up with my long-term boyfriend, I was not in the mood for anything serious and long-term. But I knew I needed to get laid if I was to get out of this lull of self-pity. Rohan came to the rescue, as best friends normally do.
He set me up with Sanket which turned out to be the most rejuvenating experience for me. Sanket was not very experienced in bed so he did not always know his way around. The good thing is that he let me take over which I did very happily.
We had sex thrice that night and I felt like a weight had been lifted from my chest. It was a one-night stand and it truly changed my life.
Sex gave me the impetus to quit: Sachin
I was in no mood for a party; I'd been passed over for a promotion again. I was frustrated and generally in a very bad mood. It was just not a good day for me. But my friends forced me to go to a party. For some people, booze is the standard solution to every problem.
So I was sitting in the corner and drinking away until I saw her walk in. I was immediately interested and began hovering around her, trying to start a conversation. She seemed like someone who was very outspoken about her opinions.
I like women who can outwit others. Of course, I was completely impressed, and more so when we got a chance to talk. She asked me to the balcony for a smoke and of course, I obliged. She kissed me, then and there, and we ended up taking it to the bedroom.
The next morning I felt confident enough to finally decide to leave the company that had been exploiting me.
Related reading: 4 reasons why we think Indian women are having more sex
Never so sad after good sex: Lili
I suffer from chronic depression. My husband Deep has always been my greatest support. When a particularly difficult spell comes over, he is always there by my side. I was having a particularly rough time one day.
I came home from the office early, dropped my bag and called Deep. He was in a meeting and was supposed to be home in another 4 hours. But when I told him that I needed to have sex, he said he'd be home as soon as possible, and he was. Needless to say, we had passionate good sex several times and also dined naked before another go.
I told him that I was sorry for the inconvenience I caused him. To that, he said, "Are you kidding me? I am getting booty calls from my wife even after two years of marriage. What could be sexier? I'm the luckiest man around."
Healthy sex life is the key to having a good life in general. We underestimate the impact that good couple sex can have ave on us, the quality of our relationships, our confidence, and our everyday existence. Even the conversation around casual encounters is so stigmatized that many people refrain from it still.
FAQs
1. Is good sex a mood elevator?
Absolutely. The whole point of sex is to get those hormones and feel good juices running inside your body. Having sex regularly is one thing, but even having mind blowing sex once in a while is important and good for your mood and for your health.
2. What are the essentials to having good sex?
Leave your anxiety, fears and worries at the door when you are looking to have good sex. Couple sex can only be enjoyed when you want to give pleasure and receive pleasure uninhibitedly.
3. What are some positions for good sex?
There are many positions out there that you can and should try. There is no sure shot way because people have varied preferences. Our advice is you try out as many as you can and you'll eventually know which ones work best for you.
When To Walk Away From A Sexless Marriage – Know These 11 Signs