All women are unique in their own sense of terms. There is no way to classify them. But when men come into the picture, when it's about being the woman in a relationship there is a scope to categorize 'girlfriends' on how they carry the role in 5 particular ways.
1. The lovey-dovey girlfriend
She is the adorable one. She is caring to the extent of being motherly, loves to express her love, and she has many cute, mushy nicknames and absolutely loves them. She is sweet, loyal, innocent and a good listener. She is the kind of girlfriend all those '90s Yash Chopra movies talked about. She is the one who absolutely needs to know whether you've had your dinner or had a good night's sleep. She is also the one who will listen patiently to the boyfriend's issues and try to solve them, be it helping with exams or preparing for a board meeting. This kind of girlfriend is the ultimate guide to having a person to rely upon on all times.
Related reading: 6 types of girlfriends we all know
2. The chilled out girlfriend
She is the bro. She plays video games, probably swears a lot, isn't afraid of the dart and dust, gels along really well with guys and her boyfriend's friends love her around too. She is secured in the relationship, because she is just simply chilled out like that. She doesn't ask for his social media passwords or ask too many questions about where he is going or whom he is meeting. Of course she wants her boyfriend to be loyal to her, but she doesn't put limits on his life activities. In return, she needs the same favour of freedom from the boyfriend. This type of girlfriend has a healthy social life outside of the relationship.
3. The sarcastic girlfriend
Her middle name is Chandler Bing. She has a great sense of humour to the extent of raising eyebrows in public about its vivid sarcastic tone. She is intelligent and somewhat reclusive. Not everyone can stand her, but those who do admire her honesty. If one takes the time to peel off the layers of sarcasm, she is actually a very loyal and kind hearted person. Call it social awkwardness or brutal honesty, she says what she feels only with a pinch of salt.
Related reading: If a girl shows these signs, she is definitely a keeper
4. The classy girlfriend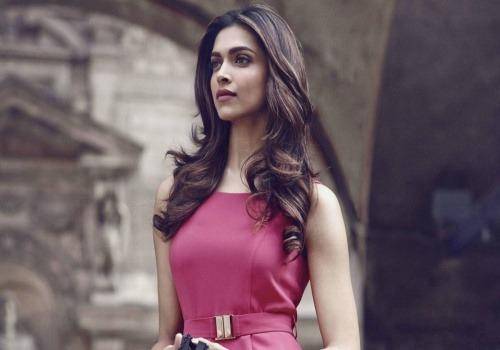 She is the high-maintenance one. She loves fashion, classy dinner parties, has a nose for designer shoes and never has a bad makeup day. She is friendly, bubbly, and quite selfish but always smells good. This girlfriend is for keeps if you are a #InstagramSuperCoolSelfie guy. If there is one thing she knows pretty well, it's how to look good. She will help you out starting from dressing for any occasion to being your mate at any office party. If you're into having a life of classy dinners and sexy lingerie, don't let her go.
5. The possessive girlfriend
She is the one who wants to know everything about her boyfriend. Starting from what he does every hour of the day to who he is meeting and when. She gets jealous pretty quickly but one peck on the cheek and some words of assurance calms her down easily. She is too sensitive to the extent of being somewhat clingy. She feels the love and care for her man very deeply in her heart, but she is unsure of how to balance those overwhelming emotion with her innate insecurities.
Do you agree with our list? Let us know in the comments below.
https://www.bonobology.com/based-zodiac-signs-expresses-love/
My outgoing girlfriend hates restrictions and I feel insecure. How should I handle this situation?