(Names changed to protect identities)
Meenu Singh finished her schooling in 1995 and joined a call centre in Gurgaon. I still remember the day she came home with a beautiful smile on her face, beaming with joy and with a faraway look in her eyes. She was excited to tell me about Taposh Sen, her supervisor at work.
"He seems to love me a lot," she told me.
"How do you know that?" I asked her. "Did he say something to you or are you just guessing?"
"Well, he told me that I'm pretty," she had stars in her eyes as she spoke.
I was happy for her but wasn't sure whether her interpretation of Taposh's remark was correct. She had always lived in the shelter of four walls. She'd never stepped out of her home, had studied in an all-girls school, with never any direct interaction with boys, making her unaware of 'flirting'.
Taposh's comments created a flutter in her heart; she fell in love with him, while he had no such intentions. She was dreaming about marrying him, and he obviously didn't have any inkling about her state of mind.
It was her first job and the first time in a place where men and women worked together. Little did she know that in such setups it's normal for people to comment about each other without meaning it.
She was creating a world of her own where she and Taposh lived happily ever after.
A few cups of coffee with Taposh after a few weeks revealed to her that Taposh was married with two sons. She couldn't come to terms with reality. She came home in tears and narrated her plight to me and other friends.
We tried to console her, but she kept saying that she wanted to marry him and she wouldn't give up. Our worries increased, as she kept repeating that she would convince him to marry her. We told her that it wasn't possible, as he obviously had no such intentions or any feelings for her, nor any idea about how she felt.
She confided in her parents, asking them to help her out in convincing Taposh. Her parents were shocked. They couldn't believe what they had just heard. Their daughter wasn't in her senses.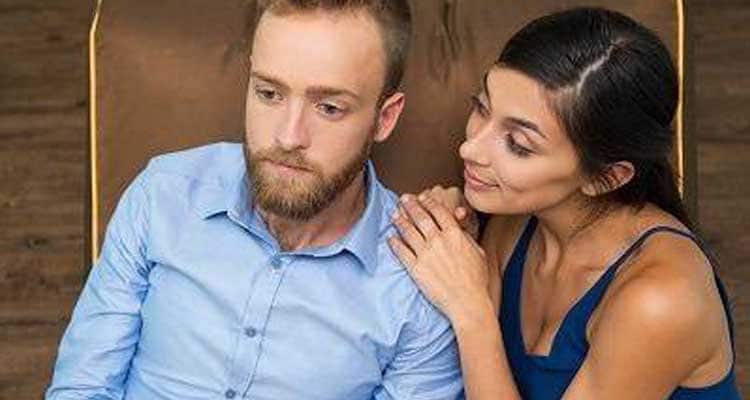 Related reading: Why did I need so many emotional connections outside marriage?
Next morning she was back in the office fighting with Taposh, asking him to marry her. He told her he had no feelings for her and never meant any of the words that he may have spoken to her, as he was happily married. She wanted him to divorce his wife and marry her; she was losing her ability to think straight.
Taposh found it difficult to continue in the same office, so he applied for a transfer to his hometown to be with his family. Meenu gave up her job but not Taposh.
She found his contact details and tried to persuade him to marry her. She spoke to her old colleagues and asked for their help to convince Taposh. Her request shocked everybody.
Her parents decided to take her to a psychiatrist. Several counselling sessions followed, but Meenu had decided not to 'get cured'.
Weeks and months passed but she didn't give up. She began to call Taposh's wife and threaten her. Some of her friends and I tried to make her see the truth but she had become obsessed and possessed by the thought of marrying Taposh.
Every person counselling her got tagged as an enemy and she cut off the relationship. Her parents seemed to be her worst enemies. She was driving herself to insanity with her behaviour; her home was wrecked with her shouting and crying, cursing and abusing everybody around her. Her parents were miserable and so were her neighbours who had to hear her shouting all day long.
I too stopped visiting them. Years passed by but her insanity has become her second nature and her home has become a living hell. Her parents have tried everything in their capacity to help her but she has resisted.
Some years later I tried visiting and asking her if she wanted to join my office. She took that as an insult and came charging at me with abuse.
"Do you think I will go back to work in a place where people destroy you? Do you know how men are? Men are cheap! Get out of my home and never come back again," she screamed.
Her parents looked at me apologetically. I felt sorry for them, as they have been the recipients of the havoc that Taposh's casual flirting caused. He must be leading a happy life, unaware of the misery they are going through.
https://www.bonobology.com/i-crave-love-i-crave-acceptance/