Love is something that just happens to you. You do not know when and how you will fall deeply in love. Love does not ask you any questions before it takes the plunge. You just wake up one day and realize that Cupid's arrow has indeed struck. But when love or a relationship does not pan out the way you wanted it to, you might be left grappling with the question, "I still love my ex, but he doesn't want me anymore. So how can one move on when you are still in love with your ex?"
While some people can move on quickly, some people find it hard to move on after a breakup for months, even years. It is hard for them to find closure. Trying to move on from a breakup when you are still in love with that person can especially feel like the hardest thing one has ever had to do.
Let's face it — just like you cannot fall in love when you want to, you cannot move on by simply snapping your fingers either. There are times you are left thinking, "My ex has moved on but I am still in love with him."
In a situation like this, what do you really do next?
Let's first look at the glaring signs that you have absolutely not moved on from your relationship. Once we confirm these, we can move on and understand how to tackle the same. With counseling psychologist Kranti Momin (Masters in Psychology), who is an experienced CBT practitioner and specializes in various domains of relationship counseling, let's look into how to move on from your ex as fast as possible.
How Do You Know If You Still Love Your Ex?
It has been 9 months since Shaun and Lilly (name changed) broke up. Shaun said, "My pillow still gets wet every night because I can't fall asleep without thinking of her. I just keep thinking of our happy days. I have spoken to her a few times after the breakup and I've realized that she only remembers the bad things. It baffles me, really. I just keep asking myself how does she feel so much hatred for me when I still love my ex? Why do I still love her so much when she doesn't even want to see my face?"
Shaun is not the only one in a situation like this. Many people go through similar emotions after a breakup and many men say that the reality of a breakup hits them much later. What's worse is that a lot of people don't overcome these breakups at all. Many people find themselves still in love with ex after years!
There is no sure-shot formula of getting over an ex, but there are a few things you could try. It's time you get your life in order. Just because they've left your life does not mean that your life is now over. But the signs that you are still in love with your ex will always be loud and clear.
Here are 8 signs you are still in love with your ex.
Related Reading: How To Get Over Someone You See Everyday And Find Peace
1. The memories remain fresh in your mind
Every time you look at a book he gifted you or watch something on Netflix you used to watch together, you can't help but feel a sudden rush of emotions. The foods you eat, the cafés you visit, the mall you go shopping to are all triggers that remind you of them. It's almost as if they might suddenly appear around the block when you take a turn. It can be a very sad feeling, we know.
It's difficult to let go so quickly. Someone who used to be part of your life every single day is not someone who is easy to cut loose. Whether it was an office romance or you two had been dating ever since high school — forgetting them and trying not to be reminded of them can be quite the hurdle.
2. You keep looking for answers instead of trying to forget about an ex you still love
You keep analyzing and re-analyzing what went wrong. Replaying the breakup in your head and going over the texts they sent you that day are things you do constantly. You also think of what you could have done differently so that the breakup wouldn't have happened.
Where did you go wrong? Where did your ex go wrong? You are stuck in a vicious cycle of questions and more questions with hardly any answers and you just don't know how to move on, because you are still in love with your ex.
Ryan was so deeply entrenched in this loop of seeking answers and not getting any, that drunk texting and midnight calls became routine for him. He says that he knew it made him come across as pathetic, but not having the answers was worse. After all, they'd been together 7 years, and one day, his partner just decided to pull the plug. "Her reasons just didn't feel convincing enough. I wanted to fully understand where I went wrong and was willing to change," he adds.
3. The emotional dependency pulls you back
After a hard day at work, you miss being able to give them a call. Talking, cribbing, sharing and laughing together were all the things you used to do with them and things that made you feel a little centered in this harsh world.
You feel a sudden vacuum when you glance at your phone. It doesn't ring, there isn't a text from them. Remember when they wouldn't stop double texting you if you forgot to respond to them once? Or remember when they called you up endlessly to make sure you got home okay from the party?
You feel a sense of hollowness inside now. There may be other people in your life who are just a phone call away, but not one them comes close to making you feel the way your ex did. That is why you sometimes feel like you are still in love with ex after years of the breakup.
Sheena, a bright and independent career woman, was so emotionally dependent on her ex that well after a year of breaking up, she'd playback old voicemails and audio messages he'd sent her just to feel connected to him. She says, "The awareness that I still have feelings for my ex was too painful, but I saw no way out of them either."
4. You still think you can make a difference
This is one of the biggest reasons one is unable to move on and make peace with a breakup. The hope that things might one day change or that they might come back to you are enough to make you stay in love with them for years. So you never let go.
For example, when you get to hear about a new job opening that could be suited to them or a workshop they would have loved to attend, you end up texting them about the opportunities. The no contact rule is something you could not care less about. You just want to be a part of their life as much as you can.
You still feel you could make a positive difference in their life. The feeling of belonging still exists. When you still feel connected to your ex, you continue to care about them the way you did when you were in a relationship. They may have moved on, but that hasn't changed the way you view your connection.
5. You cannot wish them well
You know you still love your ex when you cannot tell them you are happy they found someone. Or for that matter, find it in your heart to be happy about them moving on. In your mind, they still belong to you and you belong to them. Even though you might have started dating while still in love with your ex, you cannot look at a picture of them with someone else.
You feel hurt, jealous and angry at the very thought of them finding happiness with someone else. You might have begun a rebound relationship as an unhealthy coping mechanism to deal with the breakup, but if they go on even a single date, it upsets you. Even when the news of them getting back on the dating scenes reaches you, instead of figuring out how to move on from an ex you still love, you seethe over thought of how could they move on.
6. You lose interest in having sex with others
Your body craves for that touch, that intimacy that you used to get only with that special person. Your body feels weary from meaningless sex. Perhaps in the early days, you had a little too much to drink and indulged in a few hookups to forget your ex-girlfriend whom you still love. But now, it all seems like the worst thing to do. The very thought of even reaching out for that sex toy to satisfy yourself is revolting to you.
Neither can you imagine achieving any kind of intimacy with anyone else nor can you love yourself physically. You tried it, but failed so miserably. The thought of sex or even kissing someone other than your ex puts you off completely. You just want to hold them and be in their arms forever.
Jacinda has been single after breaking up with her long-time boyfriend. "The dry spell has gone on for so long that I feel like I might have turned asexual. I cannot imagine being that close to anyone else ever again!" she says half-jokingly. It's not that she hasn't entertained the thought of casual hookups or tried having flings.
"It just doesn't do anything for me," she says.
7. You still believe they care for you
You still believe that no matter what, they still care for you in their heart. If you are unwell and in dire need of support, they would be by your side. You believe this so much and almost pretend that they are always by your side.
If you hear that they are down with the flu, you want to take care of them so badly only to be told to keep away. You still don't realize they don't want you anywhere close to them. You just don't know how to believe that such a thing could ever be possible.
Related Reading: 11 Practical Tips To Get Over Someone Fast
8. You still feel as if they miss you
You could miss them like crazy, but you believe so strongly that they miss you too. After all the love, intimacy and happiness they shared with you, you feel they miss you as much as you do. It almost feels unfair if they would not.
Misha had developed a tendency to keep calling her ex every time something reminded her of him. His cold responses and several unanswered phone calls weren't enough to drive home the point. He ultimately blocked her number and that hit Misha like a bolt out of the blue.
The writing was on the wall on all along — he didn't miss her the way she did. Misha was still too connected to her ex to see it. Misha told us that a year or so after that, "To forget about an ex you still love is probably the hardest thing I've had to do. For the longest time I believed that Nathan loved me and only pretended not to care. This drove me crazy until I sought therapy and counseling and finally realized that he just wasn't meant to be in my life anymore."
If, like her, you too are not willing to admit that they have moved on and have become emotionally detached from you, you are clearly still in love with your ex and don't know how to move on. It's time you do something about it.
15 Ways To Move On When You Are Still In Love With Your Ex
My cousin had been in a relationship for 8 years after which she then got married. Within a year, she saw cheating signs in her husband and they eventually got a divorce. Even after all that hurt and betrayal, she is still in love with ex after years.
She has been unable to cook since they divorced, because he used to love her cooking and I remember her welling up when I got her a Blueberry cheesecake this one time. Apparently, it was her ex-husband's favorite dessert and she used to surprise him with it very often. He has moved on, gotten married and even has a beautiful kid now. But my cousin is still in love with her ex.
So, how to move on after a breakup when you are still in love? There are a few tips and tricks that you can try.
"A friend of mine broke up with his partner after 8 years of being together. Letting go and moving on is usually the topic we discuss these days. Each one of us has gone through this phase of adjusting to a breakup. As we navigate how to deal with a breakup, there are things that can help one adjust holistically and be happy," says Kranti.
You have to take baby steps to gradually move on. Here are 15 ways of how to move on from an ex you still love:
Related Reading: 18 Proven Ways To Get Over Your Ex-Boyfriend And Find Happiness
1. Get the right support that you need
To key to moving on when you're struggling with the 'my ex has moved on but I still love him' realization is to surround yourself with people who genuinely love and care about you.
"Reach out to friends and family who are supportive. Connecting with others will make you feel less lonely. Accept every social invitation that comes your way. Work on meeting people with whom you can develop new friendships. This will greatly help you move on from your ex fast." Kranti says.
2. Don't keep brooding if you're still in love with ex after years and want to stop
People who are still in love with ex after years do this a lot. If you want to know how to move on if you are still in love with your ex, then our advice would be to stop brooding and wallowing after a point. Yes, it's perfectly okay to spend a few days holed up in your room, crying your heart out, binging on ice-cream and romcoms, and then crying some more.
This is an essential part of the grieving process, so by all means allows yourself to do that. But set a limit on how long. You cannot spend endless sleepless nights thinking about how you could have fixed a broken relationship.
Instead, focus your energies on thinking about all the efforts you made because you thought the relationship was worth saving. If things still didn't work out, it was just not meant to be.
3. Understand that people fall out of love
To forget about an ex you still love, you need to accept that this is totally over. Not every loves story gets its "happily ever after." That ideal outcome belongs in fairytales. Falling out of love is as common as falling in love. You might be still in love, but your partner might have fallen out of love with you. The way you feel toward them, they don't feel toward you. Accept that and change your life accordingly.
Yes, it may hurt and sting. Reiterating this reality in your mind over and over again, is the best way to counter the unshakable sense of 'I still have feelings for my ex'. Gradually, you will find that you are coming to terms with your new reality.
The process of moving on will finally begin.
4. How to move on from a breakup when you are still in love? Don't keep grieving forever
If you are the type of person who wells up at the slightest incident or keeps talking about the ex non-stop, then other people around you might run away from you. Grief is inevitable after a breakup and helps in the healing process, but accept that you cannot keep grieving forever.
Losing love and an important relationship can feel like an almost crippling experience. Rest assured you will be able to look back at it some day and say, "Perhaps it was for the best." For that to happen, you have to move on from grieving to slowly letting go.
How to move on from a breakup when you are still in love? Start working on pulling yourself together and getting through your day as normally as possible. If thinking ahead seems too much, take things one step at a time.
Related Reading: Why Trying to Make Your Ex Feel Jealous is TOTALLY Silly!
5. Deactivate your social media accounts
Social media can really set you back on any progress you've made on how to move on from an ex you still love. You'd inevitably find yourself stalking your ex on social media. Their posts that show them going about their life completely unaffected by the breakup will only hurt and sting you more.
A social media detox doesn't hurt in such a situation. At least you don't have to see all those happy couple photos and think that you are the only person in the world whose relationship did not work out. Being happily single is about focusing on yourself and saying goodbye to all these triggers that make you feel sadder.
6. Go on a solo trip to forget your ex-girlfriend that you still love
If you are thinking about how to move on if you are still in love with your ex then solo travel might just be a great idea. When you travel alone you truly learn to spend time with yourself and discover new things about yourself. Solo travel gives you new confidence and fresh perspectives about life that would help you take a fresh look at the future and move on.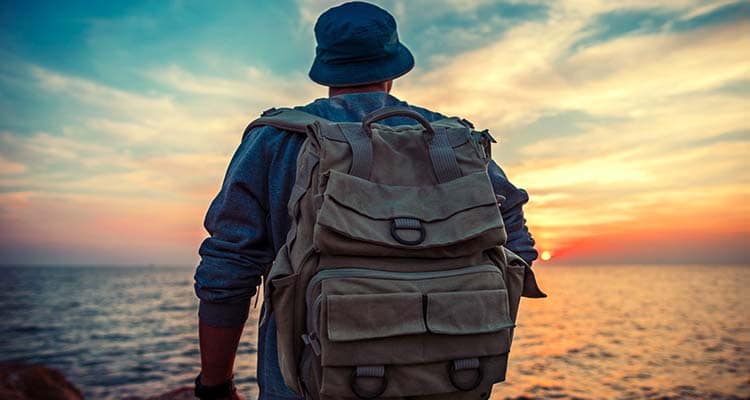 After their engagement fell through and his partner called off a 4-year-old relationship out of the blue, Nic felt claustrophobic in his old life. Everything reminded him of her and their relationship. So, he took a brief sabbatical, took the money that he had been saving for the wedding and spent three months traveling across Europe.
"It was sometime during my second month there that I realized that I hadn't thought about my ex in days. Suddenly, it hit me that I didn't still feel connected to my ex anymore. I've never felt freer or more liberated," Nic says.
7. Look for closure
Closure helps you to find an answer to the questions that have been tormenting you. Kranti says, "Letting go of something that was once important can be difficult and many people crave for over.
"Having answers about one's past relationship can help us maintain our identity and learn something about the behavior of ourselves and others. You should start with taking responsibility for your own actions.
"Accept that your partner might not want to communicate with you or give you the answers that you feel you are entitled to. So, give yourself time to grieve, understand what went wrong in your relationship and finally move on and be happy."
Remember only you can give yourself closure. Your ex has no part to play in it because they may never say the things you want them to. Sitting around and waiting for that to happen will only keep you hung up on them.
For more expert videos please subscribe to our Youtube Channel. Click here.
8. Keep yourself busy and occupied
If you are going through a breakup, staying busy does help tremendously. You could take up some more work at the office, take online painting classes or join a music class. Do anything that you like! But don't laze around on your couch everyday after work.
Doing something creative would help you to process your emotions. In the back of your mind, you could think "I still love my ex", but in the midst of a busy day you will not get the time to mull over it. That's the trick.
Related Reading: How To Get Over Someone You Love Deeply – 9 Steps To Follow
9. Avoid a rebound relationship and don't start dating while still in love with your ex
If you are still in love with your ex and you are grappling with an emotional vacuum then there is a possibility that you could end up in a rebound relationship. This is the most dangerous thing to do because you will be carrying your emotional baggage into the relationship, setting yourself up for more torment.
Try talking to yourself. Something like this: "I still love my ex but I am also trying to love someone else. Does that really work?"
A friend of mine got into a rebound relationship just two weeks after getting out of a long-term one. Her new partner became emotionally invested rather quickly. They were away on a weekend trip where he popped the question. Despite not knowing what she wanted, she said yes.
They were married two months later and divorced within the first year. Now, both are emotional wrecks who blame and resent each other for all that went wrong in their relationship and marriage.
10. How to move on after a breakup when you are still in love? Leave the same group of friends
How to move on when you are still in love with your ex? Leave the same group of friends you used to hang out with. Yes, we know friends matter. But if you have the same set of friends, it's inevitable conversations would veer toward your ex or your breakup.
You will keep going back to the same memories and questions. Leave this group. They might discuss news about your ex that could be hard to hear, or they might even laugh or manipulate you if you say, "I am still in love with my ex." So not healthy.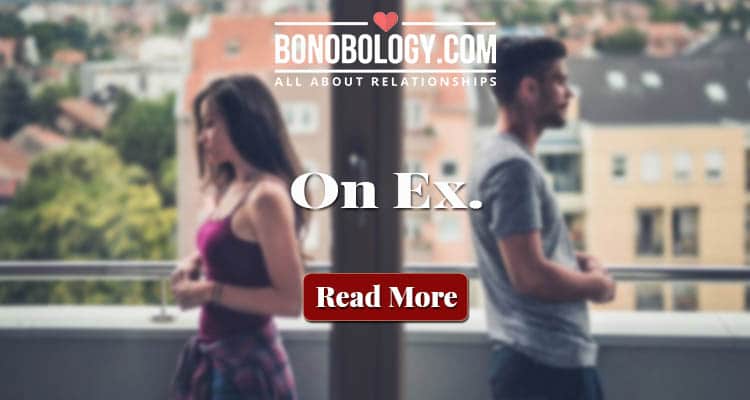 11. Chalk out your own plan
Have a diary. Write down what you want to do with your life. Write down your goals, motivations, aspirations and bucket lists. It could be anything from working toward that promotion to learning a new life skill, getting another degree or devoting yourself to a cause you feel passionate about.
Focus your energies on working toward these goals little by little. Journaling your goals and aspirations will help you stay determined and focused. As you immerse yourself in these pursuits, the pain of the breakup will take a back seat. Slowly but surely, you will begin to heal from the heartbreak.
Related Reading: 22 Tips To Forget Someone You Loved Once
12. Follow the No Contact Rule
If you get to see your ex every day because you work in the same office or you are neighbors, then moving on can become that much harder. Following the No Contact Rule is ideal for getting over a breakup in such a situation.
Consider finding a new job or place to live. If such drastic changes are not feasible, you can always request to be moved to another department within the same office or another branch of the same organization. Likewise, if you cannot move out immediately, change your schedule to minimize run-ins with your ex.
Definitely don't try to accidentally run in to them or hang around them on purpose. This is only a sign that you are still feeling empty after the breakup and are unable to be alone.
13. Join new groups and clubs
If there's a readers club at the café in your vicinity, join it. Or is there a yoga group that does beach yoga on weekends and online yoga through the week? Join that one too.
How to move on after a breakup when you are still in love? Go out there and find new things to love!This not only helps you to get involved in new activities and cultivate new interests, this also helps you push away that thing that's always on your mind: I am still in love with my ex.
14. Do something fun and adventurous
Want to find happiness after a breakup? Go for a bungee jump, join a biking group or try that hiking trail in the Himalayas. Re-discover yourself through these experiences. This will help you get over the ex you still love.
You will get a new perspective of life and maybe you will end up being grateful the relationship ended and move on.
15. Take care of yourself
Kranti says, "Do not use food as a means to cope with a breakup. It is important to create healthy, physical rhythms after a breakup. Plan to do something soothing and calming every day. Many people are unable to eat after a breakup or end up overeating. Both those things should be avoided.
Try meditation, yoga, journaling. Breakups put us in a state of chaos and disorganization. In order to counteract that, one must find a new routine. It can be comforting to have some structure in your life. Also, forgive yourself for whatever happened, accept that your emotions will fluctuate."
As we said earlier, just like you don't fall in love in one single day, you don't get over it all of a sudden either. It is normal to be in love with your ex. I have heard so many people saying, "I still love him after years." It's definitely not easy to forget your love but if you are thinking, "How to move on from an ex you still love?" we have given you all the answers you will ever need. And if you need any more, there is no reason you should not get professional help.
If you're looking for counseling or a therapist, Bonobology has a skilled panel of counselors who are all only a click away. Throughout this process, be kind to yourself and sit tight, as this journey is long but definitely also rewarding in the end.
FAQS
1. Is it OK to still love your ex?
Yes, it's natural. Just like you don't fall in love with someone in a day, you cannot snap out of that love in a day either. It takes time to get over your ex.
2. Should you date if you still love your ex?
If you are aware you are still in love with your ex then it's better to stay away from the dating scene for some time. Because then it becomes a rebound and you carry the emotional baggage of the past relationship into this one.
3. What do you do when you still love your ex?
If your ex has moved on and there is no way you can fix the broken relationship you should try to do things that will help you to move on too.
4. Do you let go of an ex you still love?
You must have tried your level best to save the relationship but it just did not work out. Then it's best to let go because the more you hold on the more you torment yourself.
5. Do I still love my ex or am I just lonely?
If you are still welling up when you think about them, if you are constantly grappling with their memories, then you are still in love with them.
6. Is it normal to think about your ex every day?
Yes it is normal to think about your ex every day. Many people do so years after their breakup but they don't admit it. Some even have dreams about their ex even after they are happily married and parents to their kids.
Should You Share Everything With Your Partner? 8 Things You Shouldn't!