If you ever tried to forget the love of your life after a breakup, then that is probably one of the toughest things you have had to deal with in your life. Not all relationships are meant to last and not all your dating stories are meant to be savored by the grandkids. We realize that. But to forget someone you really cared for can be a really tough job. We realize that too. To find yourself sitting around and thinking, "How to forget someone fast?", about a person that you had hoped you would spend the rest of your life with…yeah, that stings. Unfortunately, though, it happens.
Let's bust the common "soulmate" myth. While it's good to believe and love passionately, know that you can fall in love, desperately and passionately, more than once. A single person is not the one, final answer to the question paper of your life. And that is not necessarily a bad thing! Every chapter has its fair share of happy and sad moments along with lessons to learn and experiences to remember. But not all relationships are the same.
There will be that one relationship in your life that will make getting over someone so much harder. Even 30 years after your breakup, after you have totally moved on, you might end up suddenly thinking about them. You may wonder how to forget someone's number because it's still etched in your mind. This is just an example to show that it's nearly impossible to forget someone you loved once. But that doesn't mean that life doesn't go on.
Also, it might be an unnecessary pressure on your heart and soul to believe that you have to completely forget about someone to be able to move on to the next relationship. Is it practically possible to replace a person who once occupied a big space in your heart?
With consultant psychologist Jaseena Backer (MS Psychology), who is a gender and relationship management expert, let's try and ensure that this hurdle doesn't feel like a Herculean task. How to forget someone you loved once? How many days does it take to forget someone? With inputs from the expert, let's break it down.
How Can I Forget Someone I Loved Once?
When love runs out, your heart will feel like it is sinking; I won't sugarcoat it for you. It might even feel like you will never find someone you can invest in again. You will feel abandoned and mistrustful of the world around you. You might even give up on love completely.
But you have to remember that love will happen again, that is just its nature. Instead of pushing love away, you must allow that process to begin and leave the past where it was. It is impossible to forget someone completely or to forget about someone in a way that they never cross your mind again. But it is possible to move on and love somebody else again.
Hanging onto old memories will do you no good. Imagining their face in the grocery store window, smelling them on your unwashed pillows – these are all things that will hinder the process of forgetting someone. So before you pull out another tub of ice cream, let's tackle this problem of how to forget someone who isn't meant to be in your life anymore.
There are no easy answers to how to forget someone fast. Human feelings don't function in distinct black and white. However, we have 22 excellent tips for you to forget someone you love deeply, erasing the painful memories in the process. No matter what the reason for it might be, it is important to embark on a healthy journey for a fresh new start.
Related Reading: How To Get Over Someone You Love Deeply – 9 Steps To Follow
1. How to forget someone? Accept that you need this change
If you're forcing yourself to forget someone you love so much, you will never be able to do it in the right way. It will only cause further frustration and anger within yourself and even with yourself. One of the first things to do to forget someone you love in a healthy way is to accept the reality.
Talk to yourself and convince yourself that you need to do this. You need to forget the love of your life and there are no two ways about it. Not all changes have to be bad, even though they may feel like the world is falling apart around you. You came to this conclusion because you know you needed to. Accept that change and move on from this heartbreak gracefully.
2. Understand what exactly went wrong
There are days when all of us have wondered, "Why is it hard to forget someone you love?" Good and logical reasons need to be hammered into the brain in order to forget someone who broke your heart. By constantly reminding yourself why such a change is important, you will be less likely to fall back in love with them and get over the breakup fast. 
Jaseena says, "It's very difficult to understand what went wrong at first. Because when things start falling apart, the explanations aren't substantial in most cases. But the one who sits and reflects on it understands what went awry from their own perspective, will realize what happened. Most of us don't like to take the blame for the breakup. This is why reflection is all the more important. What's important is that this understanding helps you in your future relationships."
3. Do not eat your feelings to forget someone who broke your heart
As a coping mechanism, many people turn to gluttony to deal with their feelings. This is a major DON'T in how to forget someone or how to forget one-sided love. If you were on a diet earlier, a few days off of it can help you regain the strength and happiness that you need. But limit those pieces of cake. Some foods are necessary to avoid if you want to sustain a healthy lifestyle.
It's only natural to seek solace in something that comforts you from all the pain. You know how some people give in to another toxic habit while quitting smoking. But why not depend on a more productive practice like journaling when you try hard to forget someone you love who doesn't love you? You need to throw out your negative feelings and not start throwing up food, only to feel worse later on. Eat simpler, eat what makes you feel good but don't indulge excessively.
4. Jump off the memory train
When you're cooking meatloaf for your friends one night, do not remind yourself of all the nights he came over and you both cooked meatloaf together and cuddled in the kitchen. You might not be able to totally discard old memories, but you certainly can get over someone faster if you snap out of those old memories when they try to engulf you.
Jaseena suggests, "There is no formula to forgetting the memories of a relationship. Memories come back when you visit the same old places, watch the same old movies you liked. There are always going to be many triggers all around you. The only way to help yourself is to try to not dwell over them. Let them flash by as they will, but do move on."
How to forget someone who isn't yours anymore? Make new memories instead. Give yourself reasons to live your life to the fullest and enjoy yourself in a way you haven't for some time. The thing about memories is that they can be created anywhere and at any time. So what are you waiting for?
Related Reading: Effort In A Relationship: What It Means And 15 Ways To Show It
5. Resist being hard on yourself to forget one-sided love
To forget the love of your life is quite the task and is never going to be easy and, on top of that, not every day is going to feel like a successful one – especially if you want to get over someone you see every day. That can be quite a pain, more so if you are trying to forget one-sided love or deal with rejection.
But it's all okay. Not every day has to be conquered and you can't feel like a champion all the time. Some days are going to be rougher than others and there might not be much you can do to make it all magically go away. Eat one too many pop-tarts one morning, watch your favorite musical a little too late into the night or sleep in the whole day. As long as these habits don't become persistent, you can allow yourself some cheat days when you are trying to forget about someone.
6. Remove their things from your sight
There are actually a few things to do to forget someone you love that are under your control. A wall full of their pictures staring right at you or their sweatshirts lying in your wardrobe is a recipe for an emotional disaster about to unfold. Trust us, that is not how to forget someone; do this instead – pack a tote of their belongings, drive up to their house, leave them there, and do not give yourself a reason to turn back.
Being surrounded by an old flame's material things will do no good to your frail state of mind. These constant reminders will seep into your everyday life and even into parts of your mind that are not consciously bothering you but are deep-rooted and present. Sometimes, our own stuff around the room reminds us a lot about them. A small redecoration spree can give you a fresh perspective on life. 
7. Get creative with your time to forget someone completely
Can you completely forget about someone you truly love? Yes, you can. If you redirect all that time and energy to yourself and start loving yourself instead. Getting over someone requires a heavy dose of distractions. One of the ways you can do that is by packing your time and day with things to do. Exercise, paint, take long bubble baths even. Do anything that is going to make you feel better about yourself.
Stick to a schedule and get busy forgetting the one you love. Joining a spin class, baking a batch of cupcakes, or spending more time dressing up in the morning are some more things you can do. You'll be so occupied with yourself, you won't even realize that they have completely left your mind. How many days does it take to forget someone? We can't give you an exact number. But once you realize the importance of your own emotional and physical wellbeing and sail off to the healing process, sunny days are not too far away. 
Related Reading: How To Deal With Mementos Of A Lost Love
8. A rebound relationship is not the answer to how to forget someone
Leading someone else on or casual sex is seemingly one of the easiest ways to forget the love of your life. But in reality, this is a terribly unsuccessful way of erasing your ex's memories from your mind and heart. Don't hurt yourself and a potential rebound partner in your process of figuring out how to forget someone. A rebound relationship is the only cause for trouble. Even if the sex or the dates might go really well, it is ultimately trouble for your mind and their minds too. Make sure to date when you are ready and can boast a certain sense of stability.
Jaseena suggests, "Getting into a rebound relationship as a healing process has several reasons. You might do it to upset your ex or try to forget them. Clearly, a rebound is a temporary phase, a stopover even. This is a temporary high that makes you feel desirable but one is not at all sincere in it. Once that is over and the feelings wear off, you might realize you have taken all the wrong decisions. And the partner who is sincerely involved will feel cheated and wronged."
9. Write about the rougher days to forget someone
You do not need to journal each day if you don't want to. But on days when the walls seem to be closing in on you and you need an outlet, you should write about everything that you are feeling. This would help you forget the love of your life. Sometimes dealing with your feelings isn't as easy as going about your life as if nothing happened. It is a process, and introspection is an important component of that process.
Whether it is guilt, weakness, or desperation to run back to them – write it all down. Tell your journal all about your deepest, darkest secrets as you are trying to forget someone you slept with. It's a safe place, no one is going to judge your emotions. As we see our stories from a distance in black letters, we find a whole new dimension and clarity about our life. Being honest with yourself helps you understand yourself and your relationships better. And the more we know about ourselves, the more we can decide what to do next.
10. Eat, pray, love
Can you forget someone you truly love? If Julia could, so can you. Turn to Julia Roberts if you want to forget someone who hurt you. The movie Eat, Pray, Love taught us that anything can be made easier by taking some time off of your routine and the daily grind. We realize breakups are tough and hardly any logic works, especially when you try to forget someone you slept with. 
At a time like this, some of your best shots at self-healing could be a vacation, a girls' night out, a job sabbatical, or simply even joining a yoga class. This experience does not have to be about finding true love all over again. Some experiences can be selfishly monopolized by oneself. So to forget someone completely, do something selfish that is all about YOU.
11. To forget someone, stop scrolling their social media profiles
Do not whine all day, "Why is it hard to forget someone you love?" and then act like a crazy online stalker. Trying to get to know all about their life after you will never help you build yours back up. It's petty, distressing, and will only set you back on your journey of how to forget someone.
Also, do not try to elevate your social media game just because you know that your ex is checking your profile. Don't upload pictures for them to see and miss you and do not make your rounds around their profiles. Block their profile from view if you have to. The world does not spin around them and neither should your fingertips.
Related Reading: Has Your Relationship Been Taken Over By Social Media?
12. To forget someone who hurt you, try not to be mad at them
No matter how things went down or whatever hurtful things they said to you, pent-up anger will never allow you to evolve. It does not matter who committed the crime or who left whom. To get over someone fast, you have to throw all your ill feelings out. It may seem as if fostering hostility will make moving on that much easier, but that is just not the case. The better part about maturity is disposing of all annoyances.
Your mind and heart do not need anybody or their mistakes to live there rent-free. Or live there at all. Jaseena says, "Sincere and genuine forgiveness from the heart is time-bound. It is easy to verbally forgive someone. But with severe wounds and without any closure, actual forgiveness in relationships takes its own time. But do remember, that it is still very important."
13. Be around the people that truly love you
Your loved ones will always help you realize how much you are worth and help you believe that there are good things waiting out there for you. So when you spend time with your friends or your family, you realize how loved you are already. This helps you understand that you deserve so much better, instead of crying about someone who doesn't value or see love the same way.
Getting over someone you deeply care for becomes easier when you are with your family. Don't underestimate the effectiveness of a weekend with your parents, or a wild night out with your gang when you are trying to forget someone fast.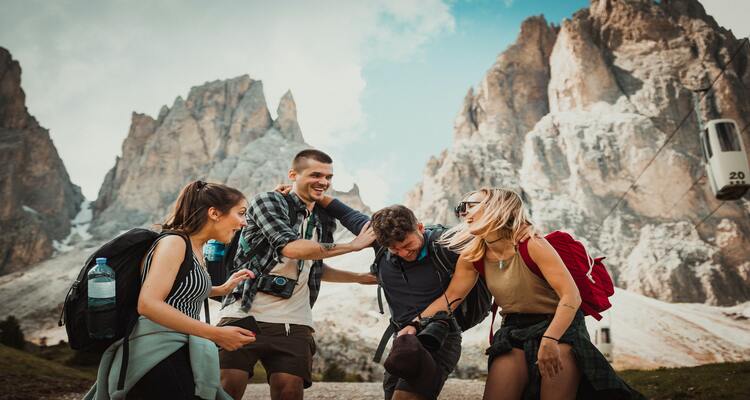 14. Don't drive around the same old places
Driving by the diner you'd often go to with your love or patronizing their favorite ice cream shop are all things that will only make you uncomfortable and sadder about the breakup. It's time to break out of that routine and curate a whole new one. Find new places to go to and make newer, happier memories there.
For the sake of your own mental health, try to avoid the places where you have shared wonderful moments with your ex. Revisiting the old, familiar places and reminiscing about those memories will only give you a hard time. It's not that you have to completely abandon those old places. But for the time being, it can be good to steer away from any potential triggers of a sad sandstorm. If you want to get over someone fast, don't make these silly mistakes.
Related Reading: Here's Why Making New Memories Is Important
15. Stop listening to their playlist to forget someone
Thinking of the songs they love or listening to the music they used to goofily dance around to in the kitchen will only make you dwell in the past. But that time or those moments do not exist in the present. So it is essential that you leave them be and make peace with your past instead.
To get over someone fast, erase the pain by erasing their music off your phone. Listening to a song can almost incite the feelings you did when you heard it earlier on. Music is bittersweet that way. But that's okay because it is also ever-changing. Find new playlists to sync with your moods and emotions.
16. Reclaim your energies to get over someone fast
Meditate, hydrate, and do not gyrate. Let's make this a slogan or put it up as a poster in your bedroom. Anything to constantly remind you that you are the most important person to yourself and not them. We often forget to pay attention to the deeper ways of connecting with ourselves for better well-being. So let this heartbreak be an excuse to find yourself and find happiness after a breakup.
Meditation and yoga are some great practices to do that. Even a walk in the park with some soulful music via your earphones can do the trick sometimes. Think deeper and be honest with yourself. When our body and mind are constantly trying to forget someone, we exhaust our energies doing the same. Reclaiming them once in a while will give you an added sense of calm and understanding of who you are.
17. Don't abuse alcohol to forget someone
A lot of people think alcohol is the answer to forget someone who hurt you. Since it can actually wipe off those memories for a bit, people tend to get consumed in it and make it a habit. But that can have jarring consequences. Jaseena tells us, "Substance abuse in any form is damaging. Drinking to forget memories or indulging in drugs only brings temporary relief but can cause permanent damage. For that moment, it feels right. But you always have to come back to normal life. Don't overuse the substance and let it abuse you."
Alcohol is a great solution when it's party time but it is the worst way to get someone off your mind. To forget someone you see every day, you may feel like it's easier to drink away the pain each day. One of the biggest drawbacks is you might just end up sending drunk texts to your ex. A drinking problem is the last thing you need to add to your woes.
Related Reading: In Love With An Alcoholic? 8 Things You Need To Know
18. Practice forgiveness to forget someone who broke your heart
To truly detach your mind and self from old loves, you must truly, mindfully forgive them for whatever had ensued. Holding a mindless grudge will only plant seeds of agitation against them and not allow you to forget someone who broke your heart.
Let's face it, you are trying to forget someone who doesn't love you back. A sense of resentment and humiliation is bound to hit you badly on a gloomy day. As hard as it may seem, it is incredibly essential even if he was a toxic boyfriend or girlfriend who hurt you. Take your time if you need to but don't hold a grudge.
19. Stop looking for them in things around you
While you are going about your everyday routine, you might catch yourself thinking about them and missing them. When you have tried to show someone you care for a long time, it's not easy to forget them. You have to stop yourself from acting on those feelings that will keep showing up, uninvited. For example, when you are shopping, try not to be drawn to the kind of shirts they might like or start thinking about their childhood pooch, Tootsie, every time you see a dog in the park.
With all these triggers, the problem of 'how to forget someone' starts looming over you and you feel like you are stuck in an impossible loop. But don't be so hard on yourself. Instead of shunning all the things that remind you of them, try to make peace with them.
20. Allow yourself to cry and grieve
Crying is a cathartic release that we often consider to be a sign of weakness. Being frail and sad is not a sign of incapability. It is just an expression of the turmoil inside you. Take your time and cry if you need to. Don't smother your sadness with fake smiles. Even as a man it is okay to cry as much as you need to. Being strong is not about locking away your emotions and throwing away the keys. It is a gradual learning process.
Jaseena suggests, "Crying is an extremely good way of revealing yourself. It's a great way of letting out pent-up emotions and anger. It brings relief to you. But too much of it and you are spoiling your chances of making any headway is figuring out how to forget someone who broke your heart. Take your time, cry, express yourself as much as you can. But don't make it a routine."
21. Time heals all wounds
Time is a funny thing really, but also so magical. Love is impermanent but so is dealing with heartbreak. The more you fixate on how to forget someone fast, the more they get a grip over your heart. Instead, try letting go. It is just temporary. Trust time and destiny to know that you will soon be back up on your feet.
Even on the gloomier days, tell yourself, "I have done this before and I can do it again. It is only a matter of time. Time fixes everything." The more you believe this, the better you will feel.
22. Do things to love yourself!
The truly greatest revelation of life is learning that you won't need anybody if only you love yourself fiercely enough. Loving yourself means pampering yourself, understanding your goals, and trusting your instincts. Don't wait around for the next partner to find and love you.
Get so busy loving yourself, that you won't notice how time flies by until the next suitor. It could be your career, family, friends, or social work that inspires you. Take these activities to the next level by investing yourself in them and learning about yourself in that process.
Related Reading: How To Love Yourself – 21 Self Love Tips
How Long Does It Take To Forget Someone?
Unlike a doctor's prescription, the timeline of this treatment varies from person to person. Psychologist Juhi Pandey (M.A, psychology), who specializes in dating, premarital and breakup counseling, told us, "When a person has been emotionally, physically, socially involved in love, it not only builds an emotional connection but at the neural level your neurons are wired with the memories you create on a daily basis. Unwiring those same takes time, which differs from person to person."
Our response to how to get over someone is that it is as unique as each individual is because it varies from person to person. Some people might move on in a jiffy because of their general attitude toward life. Others may persist in their sadness due to intense attachment. Either way is just fine as long as you trust yourself and make the correct efforts.
"There have been some studies which show that it takes a minimum of three months to years to overcome someone from a person's memory. The later it happens, the more problematic it becomes especially if it interferes in your day-to-day life," adds Juhi.
We hope our suggestions have calmed your aching heart for a bit. If you are strong enough to implement at least fifty percent of these, you will find yourself in a flourishing shape. See, there is only one constant in life and that is change – evolving with time and space. Eventually, we all get past the gut-wrenching pain and someday we fall in love again. Meanwhile, you just have to discover a healthy way to deal with the blues and not give in to denial. There are a hundred reasons to make you smile – take some time out for them! Life will seem so much more beautiful when you do.
FAQs
1. How do you completely forget someone?
It's a time-consuming process to forget someone you deeply care about. But after you have grieved, if you make an effort to move on by concentrating on your family, career, and your other interests, you can indeed forget someone.
2. How do I stop thinking about someone?
You can stop thinking of someone by distancing yourself from things that could trigger the memories. So don't go to the same cafes you used to hang out at, the same roads you used to walk on, or listen to the same songs you played in the car stereo while traveling together.
3. How long does it take to forget someone?
There have been some studies that show that it takes a minimum of three months to a few years to overcome a person's memory. The later it happens, the more problematic it becomes, especially if it interferes with your day-to-day life.
4. How to forget someone who hurt you?
You follow the same methods of grieving and moving on. If he regrets hurting you and apologizes then you get closure, if not then you can try to move on without closure.
18 Proven Ways To Get Over Your Ex-Boyfriend And Find Happiness