If you ever tried to forget the love of your life after a breakup then that could be regarded as one of the toughest enterprises you have taken up in your entire life. Not all relationships are meant to last and not all your dating stories are meant to be savored for the grandkids. We realise that. But to forget someone you really cared for can be a really hard job, we realise that too.
Let's bust the common soulmate myth. While it is good to believe in the person you care for, you can truly fall in love more than once.
A single person is not the one final answer to the question paper of your life. And that is not necessarily a bad thing! Every chapter has its fair share of happy moments, learning lessons and bouts of tears. But not all relationships are the same. There will be that one relationship in life that would make getting over someone so much harder.
Even 30 years after your breakup, after you have totally moved on, you might be thinking, how to forget someone's number, because it's still etched in your mind. This is just an example to show that it's nearly impossible to forget the love of your life.
Related Reading: How To Get Over Someone You Love Deeply – 9 Steps To Follow
How Can I Forget Someone I Loved Once?
When the love runs out, your heart will sink, I will not sugarcoat it for you. It might even feel like you will never find someone you can invest in again. You will feel abandoned and untrusting of the world around you. You might even give up on love completely.
Remember, that love will happen again, that is just its nature! Instead of pushing love away, you must allow that process to begin and leave the past where it was. It is hard to forget someone completely but it is possible to move on.
Hanging on to old memories will do you no good. Imagining their face in the grocery store window, smelling them on your unwashed pillows – are all things that will hinder the process to forget someone.
Here are 22 tips to forget someone you love deeply and erasing those memories in the process. No matter what the reason for it might be, it is important to embark on a healthy journey for a fresh new start.
1. Accept that you need this change
By forcing yourself to forget someone you love so much, you will never be able to do it in the right way. It will only cause further frustration and anger within yourself. The first step is acceptance. Talk to yourself and and convince yourself that you need to do this. You need to forget the love of your life.
Not all changes have to be bad, even though they may feel like the world is falling apart on you. You came to this conclusion because you know you needed to. Accept that change and move on.
2. Understand what exactly went wrong
Good and logical reasons are necessary to hammer into yourself in order to forget someone. By constantly reminding yourself why such a change is important , you will be less likely to fall back in love with them and get over the breakup fast. 
"The problem with him is that he does not value me" – is one of the reasons you can tell yourself to forget someone who hurt you.
3. Do not eat your feelings
As a coping mechanism, many people turn to gluttony. This is a major Do-Not in how to forget someone. If you were on a diet earlier, a few days off of it can help you regain the strength and happiness that you need. But limit those pieces of cake. Some foods are necessary to avoid.
You need to throw out your feelings and not throw up your food only to feel weaker. Eat simpler, eat what makes you feel good but don't indulge excessively.
Related Reading: 7 Reasons You Can't Eat After A Breakup + 3 Simple Hacks To Get Your Appetite Back
4. Jump off the memories train
When you're cooking meatloaf for your friends one night, do not remind yourself of all the nights he came over and you both cooked meatloaf together. You might not be able to totally discard old memories but you certainly can get over someone fast if you snap out of those memories when they try to engulf you.
5. Resist being hard on yourself
To forget the love of your life is never going to be easy and not everyday will feel a successful one. Especially if want to get over someone you see everyday.  Funnily, not every day has to be conquered. Some days are going to be rougher than others and there might not be much you can do to do away with it.
Eat a tub of ice cream one morning, watch your favorite Musical late at night or sleep in the whole day. As long as these habits don't become persistent, you can allow yourself some cheat days.
6. Remove their things from sight
A wall full of their pictures or their sweatshirts lying in your wardrobe is a recipe for emotional disaster to forget someone. Pack a tote of their belongings, drive up to their house, leave them there and do not turn back.
Being closed in by an old flame's material things will do no good do your frail state of mind. Their constant reminder will seep into your everyday life and even into parts of your mind that are not consciously bothering you, but are deep rooted and present.
Related Reading: How to deal with mementos of a lost love
7. Get creative with your time
Getting over someone requires a heavy dose of distractions. One of the ways you can do that is by packing your time and day with things to do. Exercise, paint, take long bubble baths even!
Stick to a schedule and get busy forgetting the one you love. Joining a spin class, baking a batch of cupcakes or spending more time dressing up in the morning are some more things you can do.
8. A rebound is not the answer
Leading someone else on or casual sex is one of the easiest ways to forget the love of your life. This is a terribly unsuccessful way of erasing their face from your memories. Don't hurt yourself and a potential rebound partner. A rebound relationship is only cause for trouble!
Even if the sex or the dates might go great, it is ultimately trouble for your mind and their minds too. Make sure to date when you are ready and can boast a certain stability.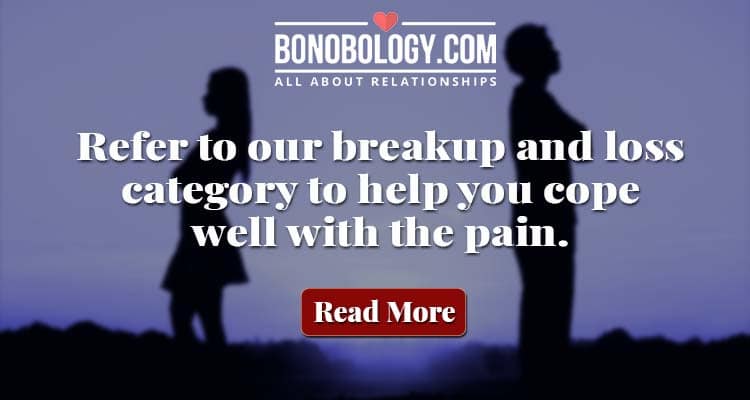 9. Write about the rougher days to forget someone
You do not need to journal each day if you don't want to. Yet, on days when the walls seem to be closing in on you and you need an outlet, you should write about all that you feel. This would help you forget the love of your life.
Whether it is guilt, weakness or a desperation to run back to them- write it all! Sometimes when we write things down, it prevents us from materializing those feelings.
10. Eat, pray, love?
Turn to Julia Roberts if you want to forget someone who hurt you. The movie Eat, Pray, Love taught us that anything can be made easier by taking some time off of your routine and daily drag. It can be a vacation, a job sabbatical, or simply even joining a yoga class.
Yet even this experience does not necessarily have to be about finding true love all over again. Some experiences can be selfishly monopolized by oneself.
11. Ditch their social media profiles to forget someone
Do not act like a crazy online stalker under any circumstances. Trying to know about their life after you, will never help you build yours back up. Also, do not try to elevate your social media game just because they are watching.
Don't upload pictures for them to see and miss you and do not make your rounds around their profiles. Even block their profile from view if you just have to. The world does not spin around them and neither will your fingertips.
Related Reading: Has Your Relationship Been Taken Over By Social Media?
12. Try not to be mad at them
No matter how things went down, pent up anger will never allow you to evolve. It does not matter who committed the crime or who left whom. To get over someone fast, you have to throw all your ill feelings out. It may seem that fostering a hostility, will help you get further much easily but it is just not the case.
The better part about maturity is disposing off of all annoyances. Your mind and heart does not need anybody or their mistakes to live there rent free. Or live there at all.
13. Be around the people that truly love you
Your loved ones will always help you realize how much you are worth and help you believe that there are good things waiting out there for you.
Getting over someone you deeply care for becomes still plausible when you are with your family. A weekend with your parents, or a wild night out with the boys can all help you forget someone you love deeply.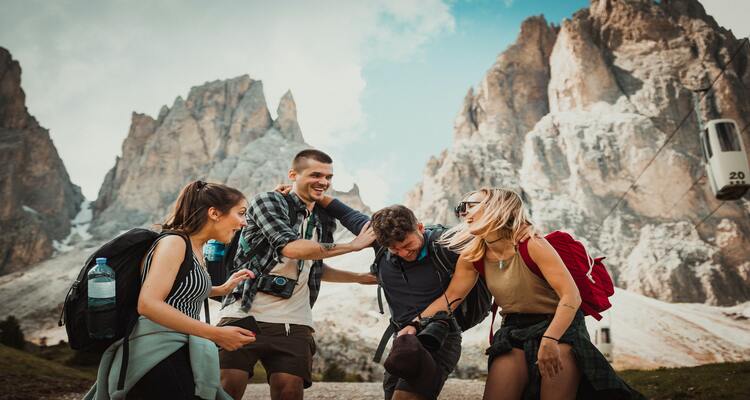 14. Don't drive around the same old places
Driving by the diner you'd often go to with your love or patronizing their favorite ice cream shop- are all things that will only make you uncomfortable and sadder. Find new places to go to and make newer, happier memories there.
It's not that you have to completely abandon those old places. But for the time being it can be good to steer away from any potential triggers of a sad sandstorm. If you want to get over someone fast don't make these mistakes.
15. Stop listening to their playlist to forget someone
Reminiscing the songs they love, or listening to the music they used to goofily dance to around the kitchen – will only make you dwell in the past. To get over someone fast, erase their memories by erasing their music off your phone.
Listening to a song can almost incite the feelings you did when you heard it earlier on. Music is bittersweet that way. But that's okay because it is also ever changing. Find new playlists to feel new things!
16. Reclaim your energies to get over someone fast
Meditate, hydrate, and do not gyrate! We often forget to pay attention to the deeper ways of connecting with ourselves for better well being.
Meditation and yoga are some great practices to do that. Even a walk in the park with some soulful music from your earphones can do the trick sometimes. Think deeper and be honest with yourself.
When our body and mind is constantly trying to forget someone, we exhaust our energies doing the same. Reclaiming them once in a while will give you an added sense of calm.
17. Don't abuse alcohol to forget someone
Alcohol is a great solution when its party time but is the worst way to get someone off your mind. To forget someone you see everyday, you may feel like it's easier to drink away the pain each day.
Then don't end up sending drunk texts to your ex. A drinking problem is the last thing you need to add to your problems.
Related Reading: In Love With An Alcoholic? 8 Things You Need To Know
18. Practice forgiveness
To truly detach your mind and self from old loves, you must heartily forgive them for whatever had ensued. Holding a mindless grudge will only further plant seeds of your agitation against them.
You don't want to agitate! You just want to forget and move on happily.
19. Stop looking for them in things around you
When you are going about your everyday routine, you might catch yourself thinking about them and missing them. To forget someone you cared for, you have to stop yourself from acting on those feelings.
For example, when you are shopping, try not to be drawn to the kind of shirts they might like or see a dog in the park and be reminded of their childhood pooch, Tootsie!
20. Allow yourself to cry and grieve
Crying is a cathartic release that we often consider weak. Being frail and sad is not a sign of incapability. It is just an expression of the turmoil inside you. Take your time and cry if you need to. Don't smother your sadness with fake smiles.
Even crying 6 times a day sometimes, as sad as it may be, it is very real. Being strong is not about locking away your emotions and throwing out the keys. It is a gradual learning.
21. Trust time to forget someone you love deeply
Time is a funny thing really, but also so magical. Love is impermanent but so is heartbreak. It is just as temporary. Trust time and destiny to know that you will soon be back up on your feet.
Even on the gloomy spectrum of days, tell yourself "I have done this before and I can do it again. It is only a matter of time. Time fixes everything."
22. Do things to love yourself!
The truly greatest revelation of life is learning that you won't need anybody if only you love yourself fiercely enough. Loving yourself means pampering yourself, understanding your goals and trusting your instincts. Don't wait around for the next partner to find and love you.
Get so busy loving yourself, that you won't notice how time flies by until the next suitor. It could be your career, family, friends or social work that inspires you. Take these activities to the next level by investing yourselves in them and learning about yourself in that process.
Related Reading: If you don't love yourself, you won't get a good partner – Nargis Fakhri
How Long Does It Take To Forget Someone?
Unlike a doctor's prescription, the time limit of this treatment varies from heart to heart. Ms. Juhi Pandey, a counselling psychologist told us the following.
"When a person has been emotionally, physically, socially involved in love, it not only builds a love connection but at the neural level your neurons are wired with the memories you create on a daily basis. To unwire the same takes time which differs from person to person."
Our response on how to get over someone, is individualised and in the same way, how long it takes us is also unique to ourselves. Some people might move on in a jiffy because of their general attitude towards life. Others may persist in their sadness due to intense attachment. Either way is just fine as long as you trust yourself and make the correct efforts.
Ms. Pandey further added. "There have been some studies which show that it takes a minimum of three months to years to overcome someone from a person's memory. The later it happens, the more problematic it becomes especially if it interferes in your day to day life."
FAQs
1. How do you completely forget someone?
It's a time taking process to forget someone you deeply care about. But after you have grieved, if you make an effort to move on by concentrating on your family, career and your other interests you can forget someone.
2. How do I stop thinking about someone?
You can stop thinking of someone by distancing yourself from things that could trigger the memories. So don't go to the same cafes you used to hang out in, same roads you used to walk in or listen to the same songs you played in the car stereo while travelling together.
3. How long does it take to forget someone?
There have been some studies which show that it takes a minimum of three months to years to overcome someone from a person's memory. The later it happens, the more problematic it becomes especially if it interferes in your day to day life.
18 Proven Ways To Get Over Your Ex-Boyfriend And Find Happiness