This is my story. But I am sure there are many people like me who face this predicament. We are taught everything in life by our teachers, and parents except for how to handle a relationship. In that case, we have to fumble, fall, pick ourselves up and find a way to make things work. We start off with the notion "Pyar To Ho Jata Hai" and then realize that is a wrong perception we grow up with. Love happens, yes maybe, but you really have to work hard to make it survive. That too with a lot of discipline.
Love For Me Was In The Books
Born in the 80s, I was educated in a girl's boarding convent school. The school had moulded me with sophistication and I followed the rules that girls should speak politely, walk with the head held high, keep a distance from strangers and so on and so forth. Within the confines of boarding, I explored the world through books. During the teens, my perception of an attractive man came from Mills and Boons and the female protagonist (innocent and delicate) is attracted to the opposite gender only if he is TDH (tall, dark, handsome). I totally believed that. Sidney Sheldon and Danielle Steel books told me what loved looked like and I fantasized about it.
I was unable to interact with the opposite gender
I had no exposure to the opposite gender. So when I went to a co-educated school to do my plus two, I was this tongue-tied girl who thought every friendly gesture from the opposite gender to be brash and impolite.
Striking a normal conversation or working on a class project became impossible. Their casual lingo and friendly approach towards girls appeared indecent to me. As an escape route, I had found an excuse or two and started backing out of activities. My college crushes were long-distance, short-lived via phone or the chat room, arising out of the same discomfort I had for the opposite sex.
Related Reading: 10 Must Follow Healthy Relationship Boundaries
The stage of marriage arrived
Convinced with the bigger aspects, such as financial, educational and family background, I was engaged to the first marital proposal I considered. Minor details such as hobbies, compatibility and cultural backgrounds weren't of concern then, as it was believed that it could be worked upon gradually. The idea of romance now stepped out of books into the real world for me. And obviously, it didn't quite match the one I or let's say we (including him) had fantasized and grown up with. His reference point was Bollywood films and mine was romantic books. With such unrealistic ideas of love and marriage started our marathon run called matrimony.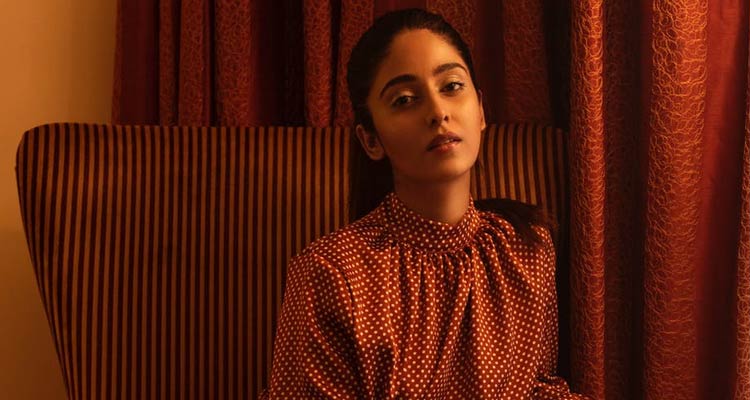 The first touch wasn't as expected
During the courtship period after a month, our first step towards intimacy was a mutual move. Heavy with the notion that love happens, "Pyar To Ho Jata Hai", the first touch sadly didn't quite feel as expected. That was a reality check that brought along a set of self-doubts and apprehensions about each other and the relationship. Not to mention we didn't speak about it and kept it to ourselves. Too shy and uncomfortable to address the issue we shunned it thinking it will eventually fall in place.
Post marriage things didn't fall in place
The same feeling came back when we got into action between the sheets. It didn't quite feel as read and shown in movies. This inability to express what we feel gave rise to small brawls, suspicions and judging episodes.
When I would ask him about how his day went he felt I was suspecting him or imposing control. When he approached me to express love through intimacy, I perceived it as a way of fooling me or even a way of entertaining himself. We began to doubt our relationship altogether.
Habitually I spoke less, making it difficult for him to understand what I wanted and needed. And I felt he was not interested in understanding me altogether. Silently frustration was building up. And it became like a goal for him to perform in bed and I started avoiding intimacy. It was a total mess created by lack of communication and understanding.
I had a breakdown
Being a recluse my resort was to shut down. I began crawling into a shell I had created for myself and rarely expressed love in any form. The obvious outcome was I began to appear frigid and distant to him. One day post dinner while we were strolling in the garden, he reached out for my hand. I instantly withdrew it, wrapping my arms around myself saying it was cold. Ignoring my reaction he proposed to return home. Same night as I emerged from the bathroom and entered the blanket, he made his move to hug me. Unable to accept what was coming up, I sprung up with a howl.
I kept crying for at least 10 minutes before managing to utter a single word. Everything that had been bottled up inside came out like a deluge.  I spoke interminably for almost an hour. Expressing, my doubts; whether something was wrong with me and I kept asking why wasn't I able to enjoy this perfect time of marriage?
Related Reading: 15 Tips For A Successful Marriage
I finally reached out to him
Fears and apprehensions of what would eventually happen to the relationship, all of that came out. He was shaken but he listened. It was the first time I had lowered my guard and exposed my vulnerability. Though I felt embarrassed afterwards it happened for a good reason. He was now able to understand my woes and worries.
He came up with a solution
My better half, who is comparatively more practical and action-oriented, came up with the idea of deciding on the days of the week for romance. It sounded weird and schooled initially, but I gave in to the idea. We decided on a Wednesday and he texted, it was the day of love. It brought a smile to my face. I planned ahead to make the day a success. I lit up the room with scented candles and ordered our favourite dessert. Tuning in to the radio, we both gorged on chocolate pastry and enjoyed the song that was played.
That night wrapping his arms around me, he assured that nothing was wrong with us or our relationship, but we were just naïve and had unreal notions of love.
We pursued love with the discipline
We charted out plans like dinners, watching comedy shows on TV, drawing each other's caricature, long walks, sharing childhood memories etc. and that brought us together on the same emotional wavelength. Now that our minds were set, our emotions and approaches complied. Adhering to this practice with discipline brought in much respite. We became each other's coaches. We asked, expressed and even trained each other. We dropped the ideology of "Pyar to ho jata hai". Together we started working on our reality by rewriting the notions of love and intimacy as per our own rules and gradually erased what was inked by movies and books.
It's been more than a decade now, together we feel we are attaining more compatibility with each passing day. Instead of believing love happens, we began to make it happen. The tool of discipline proved to be beneficial in various ways to sort out and simplify complex human emotions bringing us on a similar platform to talk, discuss, patch up, romance and tickle our crazy sides.