Love vs infatuation is a debate that's been going on since time immemorial. Infatuation and love may feel very similar at times. Signs of infatuation can be often confused with love. However, infatuation is characteristically short-lived while love stands the test of time.
It can surely be confusing, especially in the beginning. There are a few symptoms of infatuation that differentiate it from love. Before we dive into the signs of infatuation, let's first see what it actually means.
What Is Infatuation?
The Oxford English dictionary defines infatuation as very strong feelings of love or attraction for someone or something, especially when these are unreasonable and do not last long
The focus point here is the fact that infatuation does not last long. One of the most evident signs you are infatuated lies in the fleeting manner of your feelings. Infatuation is intense but short-lived and generally tends to be obsessive.
Everything about the person you are smitten with seems perfect, for now. It fills your world with smiles that don't go away and you are always day-dreaming.
That, right there, is a sign of being infatuated. Infatuation and love may look and feel like the same thing, but they are very different from each other.
Love is not temporary, infatuation is. Nonetheless, infatuation is a powerful feeling in itself but tends to fade soon. To differentiate between love and infatuation, learn to identify the signs of infatuation. Once you have done this, you will understand your feelings better.
What Causes Infatuation?
You got a new job and there you meet a guy who is strikingly handsome, smiles at you often and you feel euphoric every time he passes by your desk. This is an attraction you feel towards the person because of overflowing dopamine in your brain that creates a chemical reaction.
You feel attracted, you want to see the person more and more and you would love to spend time with them. But is it love? Not really. It could be infatuation.
The causes of infatuation can be linked to your need to fall in love, your aspiration to date and just to feel that you belong to the seventh heaven.
People grow up with their own ideas about love and relationships and when they meet someone attractive they want to apply those ideas and hope for a relationship with the person.
Most often in case of infatuation looks are given priority. But once they start knowing the person better and they starts exposing the warts and all, you might start feeling less euphoric about them. There can be mutual infatuation too when both people feel the same. They mistake the signs of infatuation as love.
That's what happens when it's infatuation. You develop the tendency to move on to someone else. You you can get infatuated again and again but when it comes to love, you feel happy and euphoric even if you are in a relationship with the person for years.
Related Reading: 21 Love Messages To Text Your Boyfriend After A Fight
12 Clear Signs Of Infatuation That Are Mistaken For Signs Of Love
It is not uncommon to confuse love and infatuation. There is no earmarked distinction per se. Besides, a lot of stable relationships do start with infatuation. Hence, identifying the signs of infatuation is not that simple. They can mess with your mind.
Signs of infatuation make you believe that your feelings are love, only to set you up for future disappointment. In Mary Roberts Rinehart's words: "Love sees clearly, and seeing, loves on. But infatuation is blind; when it gains sight, it dies. Infatuation is short-lived but intense. In this period, your feelings cloud your judgement. Until, one day, you realise that the lovey-dovey feelings have suddenly dissipated."
Is it so easy to fall out of love? We don't think so. But is it easy to stop feeling infatuated? How long does infatuation last? All your questions will be answered once you learn to identify the signs of infatuation. So, without further ado here are 12 clear signs you are infatuated and it's not love.
1. You put him/her on a pedestal
You are so into this person that all their qualities seem heightened. They mean everything to you and you think you're lucky to be with them. Hence, you idolise them. Love is when you go past this phase and come back to reality where you see the real person and accept them anyway.
Till then what you feel is a sign of infatuation. With infatuation, once the glass of 'perfection' shatters, you lose interest. After this, you can never look at this person with the same level of awe you used to. If you find this happening to you, it's one of the signs you are infatuated.
Related Reading: What Is Cuffing Season And What Are The Rules?
2. You don't feel like getting to know the person
Your infatuated self is so focused on spending more time admiring your so-called 'lover', that you don't even want to get to know them.
You work your imagination and live in your own little fairy tale. You feel like you know this person because you have created the perfect version of them in your head that they might not be like at all!
However, you don't want to ruin your flawless idea of them and get to know the real person. This is one of the clearest signs of infatuation.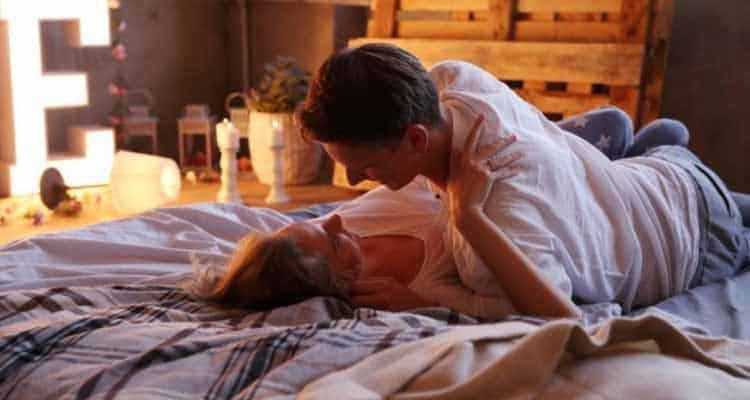 3. You become desperate
Desperation is one of the signs of infatuation. When you feel infatuated, everything is heightened and you want things to accelerate. You feel desperate to take things forward, even though you know that it's going too fast.
Your desperation for your partner arises from the insecurity. You want to seize every moment because you know it's going to get over soon.
When it's love not infatuation you take one step at a time and don't feel like rushing anything because you know you are together.
4. You always flirt
Your conversations can't be called actual conversations because they are 80% flirting. Almost every conversation includes you both flirting and complimenting each other. It is as if there is nothing else to talk about. It's an absolute sign of mutual infatuation.
Yes, it is healthy to flirt but only to an extent. What happens when one day you have to talk about things that are less exciting? You lose interest. You both don't want to get out of this phase and into the real world and talk like normal people.
This is a sign of infatuation and a major difference when we look at infatuation vs love. When you're in love with someone, you can find affection even in the most mundane conversations. You may be talking about laundry and still think "wow, I love this person so much"
5. It's going too fast
It seems as if you are in a rush and can't wait to take your relationship to the next level. You do not think about taking some time out and spending quality time together.
All you feel is this adrenaline within you at all times. You don't even stop to think about what you actually want in your partner. You don't want to think about facts or reason because that might make you realise that this is not the right person for you. You do not want to burst your bubble.
Related Reading: 10 Telltale Signs You Are Not Ready For A Serious, Committed Relationship
6. You are not yourself
When you are attracted to someone, you want to impress that person even if it means not being yourself. You don't act like your normal self in front of that person. Instead, you portray yourself as a version of you that they would like. T
his can work in the short run but when it starts to feel like revealing your true self will threaten your relationship, it is a sign of infatuation.
7. Lust overpowers other emotions
Do you feel love or lust? What is the first feeling that you get when you see your partner?
Do you feel like staring him/her all day or feel like looking for a corner to make out? Infatuation makes you more sexually attracted to a person than wanting to spend quality time.
If you feel like the only things you want to do with your partner is are of sexual nature, it is one of the signs of infatuation.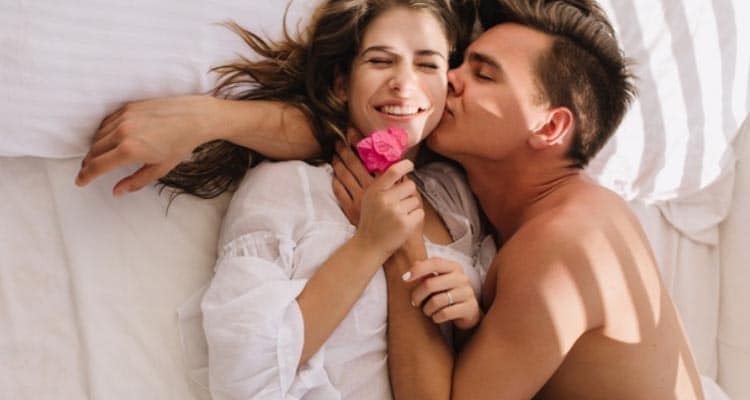 8. You want everything to be perfect
When it comes to infatuation vs. love, what you want from the relationship counts. You want the perfect relationship with your other half, which is nothing short of a fantasy.
Nothing should ruin your relationship because you live in a sort of illusion. But the reality of the matter is that your feelings are so fragile that if you feel like something goes wrong, they will not last.
This is because you are in this relationship not for yourself but for show and are in it just because of the attractive perks it has to offer.
Overreaching for perfection at all times is one of the signs you are infatuated.
Related Reading: 10 Reasons He Suddenly Stopped Chasing You – Even When You Wanted Him To
9. You seem to lose interest
It has not been long since your relationship started and you are already getting bored. The things you thought that you liked about the person are no more appealing to you.
Reality has come crashing down on you with all its force. Your partner is getting comfortable around you and portraying their true self and unfortunately, it is not what you expected.
10. You feel alone
There will be times when you will feel low and will want someone by your side. You look around and see your partner but don't feel connected to them.
They aren't your support system or your shoulder to cry on. You feel alone even though you are with someone. This is because you can't rely on your partner in tough times because there is no understanding or love in your relationship.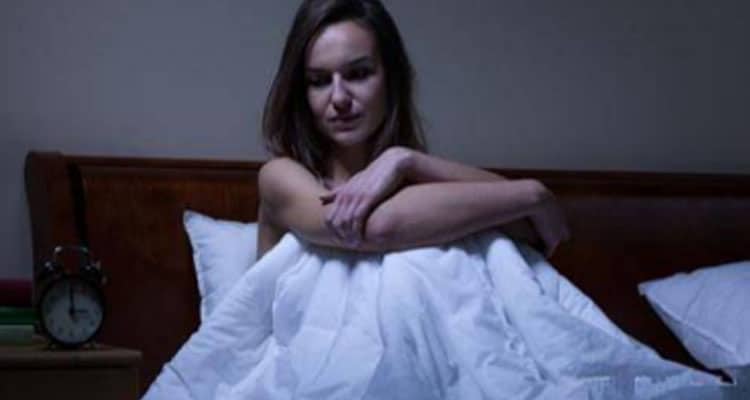 11. You do whatever they tell you to
It will seem as if all your senses have stopped working but this is not a sign of love. You will not want to disappoint your partner and will do whatever they tell you to. Your brain is working towards a singular objective – impressing your partner.
You do not question their ways. If they are abusive, controlling and clingy it doesn't register. Because you are so infatuated that you are looking the other way.
12. You are delusional
You think that you are in love, but in reality, it's merely intense attraction and lust. These are nothing but signs of infatuation.
You don't think straight. Infatuation just keeps making you dive deeper into your delusions, making you think of this perfect life and the perfect person that does not even exist. And you thought these are signs of love?
How Long Does Infatuation Last?
In a world where it takes one minute to break up with one person and move on to the next, relationships solely based on infatuation are common. The true thing is that these relationships are short-lived because they are based on feelings that are not real.
Infatuation may last for a time as short as 15 minutes and can continue to something like a year. It all depends on how long you stay confused about your feelings and consider infatuation to be love. If you are in such a relationship, ask yourself what you want your relationship to be based on.
Don't blindly accept your feelings, question them. Look for the signs of infatuation in a guy or a girl. Do you find yourself relating to these signs of infatuation? Then think about what you want from the relationship. If you think you want to go with the flow then feel free to ride the wave.
However, if you are waiting for love, think through and don't waste your energies on the wrong person. It is detrimental for you in the long run. It is time to ask yourself, infatuation vs love: what is it that you truly seek?
FAQs
1. Is infatuation bad?
No there is nothing wrong with infatuation. In fact, most of us get infatuated at some point in our life. It's the most normal thing.
2. How long can infatuation last?
An infatuation lasts between 6 months and a year. It could turn into a more serious relationship if it lasts beyond that. But people do realise even after a year that they are infatuated and it is not love.
3. Can infatuation turn into love?
What starts as infatuation can turn into love. Infatuation typically starts with physical attraction and it's the physical aspect that keeps the relationship going but sometimes mutual infatuation can turn into mutual love.
4. How do I know if it's infatuation or love?
As we mentioned if you show the signs of infatuation – like you are too physical, too desperate, you feel overpowering lust and you don't want to look beyond the flippant – then it's not love. If you are in love you would look at your relationship at a more deeper level and would want to savour every moment and take things slow.