When all the fights you two had were about where to eat or what to eat, things didn't seem so bad. But if your marriage has progressively gotten worse to the point where you'd rather not talk to each other, you can't help but think about what went wrong. If you feel suffocated or tied down with constant restrictions and nagging, you might even have given your spouse the title of "crazy wife". 
We'd just like to make it clear. 'Crazy' isn't a term to throw around loosely. If you think your wife has serious mental health issues and needs help, get her some. Don't scream "crazy wife" at her and storm off.
But maybe it's been of those days where your wife is angry at you for something you did, in her dreams last night. And in your head, you're thinking the C-word.
Wondering how you can deal with a controlling wife? Before we get to that you've got to figure out if she deserves this tag of "crazy wife" you might have unjustly given her.
Is My Wife Crazy? 5 Signs She Is
You can't go about claiming you have a crazy wife if all she did was ask for your charger while your phone's at 4% and hers is at 15%. It's an evil thing to do but doesn't warrant the "crazy" tag. If she replies with "I'm fine!" when she's clearly not, she just needs space in the relationship. It would annoy anyone if you take 300 photos of them and none come out "right".
If she complains about you being on her phone all the time 2 minutes after she kept her phone down, it doesn't make her crazy, that's just normal human nature.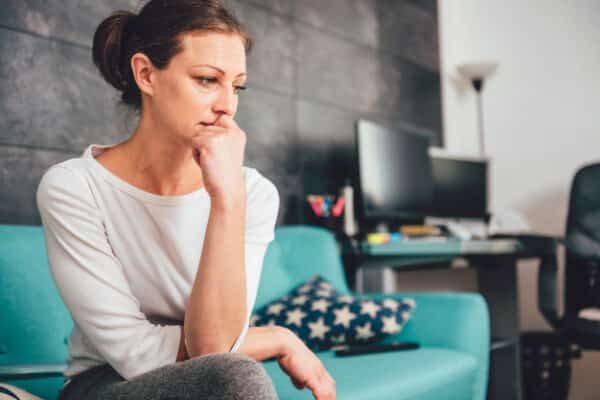 She might just be putting forth her needs, or might just be going through some stuff. Before you go about saying to your drinking buddies "My wife is crazy! What do I do?" read on to find out if there's even any truth to what you suspect.
1. She constantly attacks you with her words
It started off as a few taunts but it's turned into damaging and hurtful verbal abuses. Nothing you do is right, nothing you do is ever enough. She finds a reason to humiliate you, belittle you or abuse you for everything.
Criticism is okay and is often welcomed, but when it takes a more gruesome, sadistic tone it becomes a problem. It's as if the words out of her mouth are solely meant to hurt you.
2. She's controlling
A controlling wife won't give you space or let you meet your family and friends. She won't give you much privacy, and might even question where you were and what you were doing at every hour. If it seems like you always have to answer for every minute to your wife, you may have a real problem.
3. She's always angry at you for something
Or at least it seems that way. When it feels like she's always holding a grudge against you for something, the atmosphere immediately turns into one of hostility. She gets angry at things that are out of everyone's control, or if things don't go her way.
The slightest ticks are enough to push her off the edge, sending her into a fit of rage. Her anger issues seem to be affecting your life more with every passing day.
4. She's threatened to physically harm you more than once
Let's get real, you've wanted to "kill" your husband/wife at least once. But not literally, of course. If your wife has threatened you with physical violence more than once, she most probably isn't in the best headspace and is the biggest sign your wife is 'crazy.'
If this happens to you, we suggest you get professional help immediately. Staying in a relationship like this can ruin the mental health of both partners, where a constant threat of physical violence always looms large.
5. You're often ignored and gaslighted
If your wife makes you feel crazy for thinking that she's crazy, it's possible you're being gaslighted. You'll end up doubting yourself, thinking maybe you're the one at fault. When you try to stand up for yourself, you might just get the cold shoulder for a couple of days. You end up not even knowing why you're being ignored.
Related reading: 20 Gaslighting Phrases In Relationships That Kill Love
9 Ways To Deal With A Crazy Wife
If your wife ticks all the boxes from the list detailing 'signs your wife is crazy,' you should still refrain from calling her crazy. if things haven't gotten to the point of physical or emotional violence yet and you want to salvage the relationship, there are a couple of things you can do.
No, it won't be as simple as making her breakfast in bed. We'll just break it to you right now: It'll be hard to turn your controlling wife into the person you married. So, buckle up and read on to find out exactly what to do if you think your wife is crazy so you can start picking up the pieces:
1. If you have a crazy wife, you have to be the opposite of crazy
"This town ain't big enough for the two of us" or rather, your house isn't big enough for two crazies. If your partner isn't having her finest hour, you need to step up and be the pillar of support she needs. If she can't breathe, calm her down. When she can't remain calm, diffuse the situation as best you can.
You need to fix the situation, and not match her energy. When you let yourself get as angry as she is, it'll just result in a screaming match where nobody wins. This endeavor will take nothing less than the patience of the Dalai Lama!
2. Commit to making the relationship the best it can be
If solutions don't arise, compromise. If respect is nowhere to be seen, earn it. When every day feels like a battle, keep fighting. We know, we know, easier said than done. But when you have a resolute mindset, it'll make attaining your goal of fixing your marriage a little more possible.
Tell your wife you're not giving up on this relationship and that you're willing to do whatever it takes to fix it. You won't get back to the honeymoon period, but who knows, maybe you'll reach a deeper sort of love?
3. Don't let the relationship slowly die
"I have a miserable wife, I'd rather just avoid it till it blows over". Problems when left unchecked, will only get worse. Once you realize that the relationship needs work, get on it immediately. Don't wait around for things to get easier on their own, they won't until you make them.
If your "miserable wife" as you call her seems to be getting worse, you need to think about how you can help her with each passing minute.
4. Try to find out why this is happening
Communication helps every relationship. When you two have a constructive dialogue, you'll get one step closer to figuring out why there are problems. If you have a controlling wife, get to the bottom of why it's happening.
Is she insecure? Does she have anxiety? Is she expecting too much from you? Figure it out, and get to work towards fixing it because depression can destroy relationships. If you just get her a gift each time she's angry, soon your symptom curbing tricks will be useless, and the issues will get worse.
Related reading: 7 Expert Backed Ways To Help A Depressed Wife
5. Be honest, but expect some backlash
Assuming that your wife has become completely irrational, it's entirely plausible that she'll get angry at you if you just express your feelings. This may be the most infuriating thing ever, but you have to work around her. Talk to her when she's in a good mood, make sure she hears your side too.
To reach a stage where you can be honest with your wife, you'll have to improve communication in your relationship. She might be screaming at you, but you've always got to remain calm. We know, it's like asking you to play god but for the sake of your marriage, you'll have to.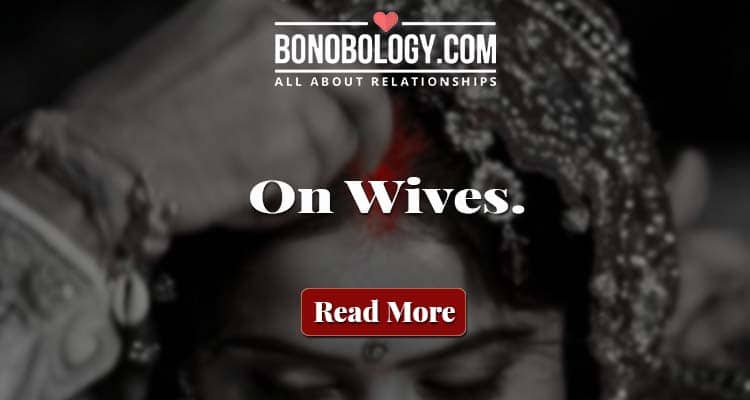 6. Don't indulge in self-pity
"Why is this happening to me? I'm not even allowed to express my emotions?" might be going through your mind. You're human, you'll feel sad. If she says hurtful things, they'll get to you. But you shouldn't let them hurt you for too long.
If you let yourself remain in a melancholy state of mind, things will get harder to accomplish. Even if you have to fake it, put a smile and the kettle on. 
7. Don't run away
The temptation to abandon the crime scene (read: bedroom) and cool off alone might sometimes get overwhelming. You have to fight that urge with all you have since if you leave the argument in the middle, you'll accomplish very little. You might just end up making things worse.
As we mentioned earlier, you have to display patience at par with the Dalai Lama. Wondering what to do if your wife is crazy? Don't abandon her. Try to fix the argument before you go to sleep, don't let it linger like a cancer rotting the relationship from the inside.
8. Ask for respect and ye shall receive!
When you hear your partner out, get to the bottom of what's bothering her and try to work on it all while remaining cool, it's only human to want some respect back. Let your partner know that you'd like to be treated with the respect you give her.
The importance of respect in a relationship cannot be overstated. When respect flows both ways in a relationship, communication will get easier and so will the mood at the dinner table.
Related reading: A Good Marriage Is About Supporting Your Partner
9. Get professional help
This could and should probably should be the first thing you do. A professional will be more able to help the two of you reach a place of happiness. If you communicate with your wife the need to get professional help, It might just change the fate of your marriage.
Don't be hesitant to reach out to a marriage counselor or even a psychotherapist for either of you. God knows you could use one, displaying all that fake patience must have really gotten to you by now.
Dealing with your "crazy" wife can be hard, but also starts with simple steps like not calling her crazy. If you think you can keep your cool and work through your problems, love deserves everything you can give it.
Jump in with both feet, don't look at the mountain you have to conquer, take it one day at a time. When your wife goes through the worst times, she needs you more than ever. Love is patient, love is kind. Love always perseveres.
Does Marriage Counselling Work To Solve Relationship Issues?