A perfect marriage also has the possibility of sliding down to its doom suddenly. Like everything else in life a marriage is also unpredictable and it could shatter like a crystal glass even before you have realised it. "How to fix a broken marriage?" is a question many people ask when they want to mend their marriage. We will tell you.
Julie and Peter (name changed) were married for 13 years. They had successful careers, lovely children, a huge house, supportive parents and they looked like a much-in love couple on Instagram. But Peter got into an emotional affair with a work colleague and Julie thinking, they were just great friends, never addressed her doubts and had an open chat with Peter.
Before they knew their lack of communication had ruined their relationship but they both wanted to fix a broken marriage and stop divorce. Julie said, "I had to decide if I would fight for my marriage or let go. Yes, it's hard to fix your marriage when trust is broken but I wanted to focus on all the positives in our marriage we shared for 13 years and mend our marriage."
Related Reading: 13 Signs To Know If A Relationship Is Worth Saving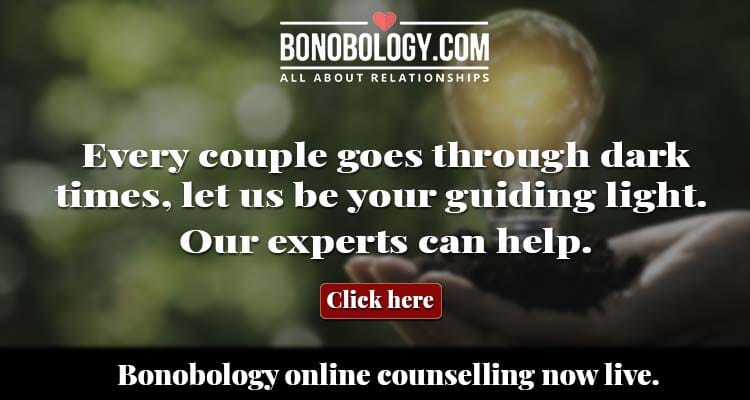 Can A Broken Marriage Be Repaired?
When there is trouble in a marriage people prefer to jump ship and opt for a divorce and go through the pain and trauma of dealing with a divorce. But many people want to look inwards and work out an answer for the question, how to fix a broken marriage?
Dr. Lee H. Baucom, Ph.D., the founder and creator of Save The Marriage and the writer of the book How To Save Your Marriage In 3 Simple Steps, boils the process of saving your marriage down to 3 simple steps. But according to him saving your marriage is about transforming your relationship and transforming your life.
The author says that it's not really people's fault that their marriage is on the rocks because very few people know the real meaning of marriage. "It is possible to fix your marriage and it is not as complicated as many people make it sound," said the writer in his book.
Gary Chapman in the intro of his book One More Try writes: "When doors slam and angry words fly, when things just aren't working out, and even when your spouse has destroyed your trust, there is still hope. If you feel like your marriage is near the breaking point, or even if you've already separated you can still give your marriage one more try."
It is possible to fix a marriage that is falling apart and sometimes if both spouses are not interested in putting in 100% effort it is possible to fix a broken marriage alone. Sometimes partners have a lot of realizations when they are separated for some time and they want to fix a broken marriage after a separation.
Related Reading: 8 Ways To Fix A Broken Relationship With Your Boyfriend
9 Ways To Fix A Broken Marriage And Save It
When a marriage is going through a rough phase, divorce is not always looked at as an obvious choice. Even in abusive marriages spouses hold on thinking that their partners would change and they would be able to save their marriage.
Paul Friedman, founder of the Marriage Foundation, who became a marriage mediator from a divorce mediator so that he could save marriages, says, "The major underlying, and fixable, problem is very few people are "naturals" for marriage. So, all of this has to be learned. Otherwise, you will be flapping your arms in very creative ways, but will never get off the ground."
You could have the intention to fix a broken marriage but you might not know how to fix a broken marriage. In that case we will tell you 9 ways to fix a broken marriage.
1. Understand where things went wrong
Marriage is a constant process that needs work. You have to put in a lot of effort to keep your marriage vibrant and ticking, something not many people understand.
A marriage falters when there is lack of communication, the love and affection dries up or there is a crisis. Infidelity affects a marriage adversely too.
But if you want to fix a broken marriage and stop divorce then you will have to first understand where your relationship went downhill and why it is worth saving.
An American Pyschological association finding states that 20-40% divorces in the United States happens because of infidelity. But the report also says that 50% of the unfaithful partners are also still married.
Identify the problem that is plaguing you. Why do you fight constantly and hate each other? Once that reason is identified you can go about fixing a broken relationship.
Related Reading: 25 Most Common Relationship Problems
2. Do away with firm beliefs
"She won't listen to my view point." "He won't help me with the chores he is a lazy husband." These are firm beliefs about each other that we bring to a relationship and we fail to do anything about changing that belief.
But this belief keeps eroding the very pillar of the marriage and you do not even realize it. So instead of holding on to that belief change it.
Try to make her listen to you or try to tell him that if the marriage has to survive the household chores have to be shared. Maybe he also never realised that his lack of interest in doing chores could be having such a huge impact on the relationship. As soon he realizes that he could try to help you.
You ask yourself, "I fight for my marriage or let go?" If you want to fight for your marriage then change your beliefs and be open to new thought processes, character analysis and new routines.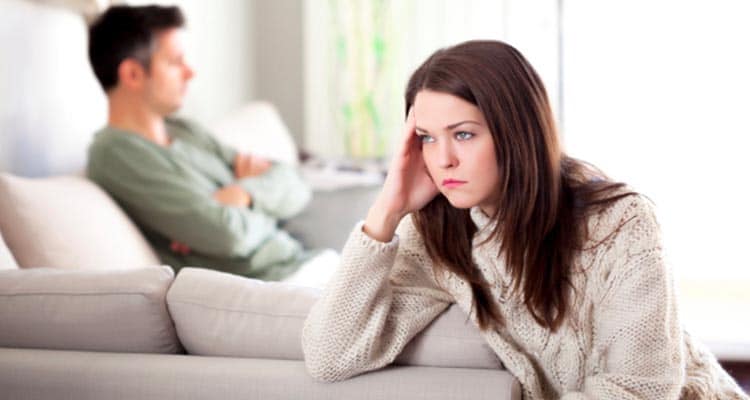 3. Reinvent yourself
If you want to fix a marriage that is falling apart then you have to look at yourself first. Change is the greatest constant in life and this change not only affects us as human beings but it affects our marriages as well.
When the marriage is 10 years old then in the 10 years you have not only changed physically but mentally too. You could have climbed up the ladder of success, become busy, got a bit arrogant, that has creeped into the relationship, and have stronger opinions.
Does this change affect your marriage? Chances are it has been affecting your relationship in ways that you cannot imagine.
As her marriage progressed Laila (name changed) became less flexible and she believed saying "no" more often was meant to empower herself and set emotional boundaries. But all those "nos" to family events, friend's parties, hiking trips and bar nights ended up creating a vacuum in the relationship.
"I realised we had drifted apart because I had stopped being there with him at places he wanted me by his side. As a young wife I was more flexible and accompanied him more often. But as life progressed neither did I have the time nor the inclination to be there," said Laila.
Reinventing yourself could be giving up those ill-fitting pyjamas that you wear when you WFH or being less argumentative, more communicative, less inflexible and becoming more affectionate. This will help in mending your broken marriage.
4. Renew trust and respect
Trust is lost if infidelity happens or if you simply have a lying husband. There are some lies men tell women often which are white lies but when real trust is lost it takes a lot to revive that trust and survive that feeling of betrayal.
But couples who have done it will tell you it's a hard road ahead but it is possible. In case of an extra marital affair every time your spouse uses the phone or is out late for some office work you might feel that they are again doing things behind your back.
While the cheating spouse will have to convince you that they are clean, you also have to rebuild trust and leave the cheating behind and not brood over it. You need to work on your marriage after cheating.
If your wife disrespects you then it is hard to bring back that respect. But lack of respect spells doom for a relationship and unless you can bring it back you cannot fix your broken marriage.
Going for a short separation could help you renew trust and respect in a relationship because your alone time allows you to get things back in perspective.
It is easier to fix a broken marriage after separation because being away from each other allowed you to understand the importance of trust and respect in a relationship.
Related Reading: Surviving An Affair – 12 Steps To Reinstate Love And Trust In A Marriage
5. List the positives of the relationship
In the midst of paying those bills, shopping for grocery, paying the house mortgage, looking after the kids and arguing incessantly, we often forget the positives in our own relationship. We keep harping on the negatives and keep thinking that the marriage is falling apart.
Even if you want to fix a broken marriage alone then put down all the positives of your marriage in a diary and look at it every day as a reminder about what you already have.
Dennis got divorced from his wife Esther (names changed) after 5 years of being married. "Now when I look back I often smile thinking of the funny moments the care and concern we had for each other. But I was so blinded at that point that these good memories never came to me then. If I had looked at the positives of our relationship then we could have fixed our broken marriage," said Dennis.
6. Pinpoint what you are fighting about
Sometimes fights become a part of a marriage and it becomes so routine that after a point of time you don't even know what you are fighting about.
There is some difference of opinion and the next moment the tempers fly. The fights could range from something as trivial as the temperature of the air-conditioner or who would do the bed in the morning to something more serious like a spouse's incessant texting at the middle of the night.
If you pinpoint what you are fighting about then you can do away with the trivial fights if you stay calm and decide to not get involved in an argument. Fights can drain the relationship but if you do away with some unnecessary squabbles then you can mend your broken marriage and save it from the brink. Resolution of conflict is very important.
Related Reading: Expert Talks About 9 Must-Try Couples Communication Exercises
7. Bring back the connection
Reconnecting with a spouse is vital but this is the toughest thing to do. A lost connection means loss of communication, affection and intimacy.
When a connection is lost in a marriage you become like two zombies living together under the same roof and you function as two different islands.
Trying to renew that connection could mean renewing the ritual of having the morning coffee together, going to play tennis together on weekends or maybe cooking together in the kitchen.
When bitterness creeps into a relationship the connection becomes lost. But it is possible to renew that connection if there is some effort from both the spouses or from even one spouse.
You might still love each other but you have forgotten how to show it. In that case you need to rebuild the connection and the romance that is completely lost and never give up on love.
Schedule time for each other, talk about the things that have been hurting you and try to go out together more often, that could be for a walk or for a dinner date. Spending time together with the children is also a great idea.
8. Work on the marriage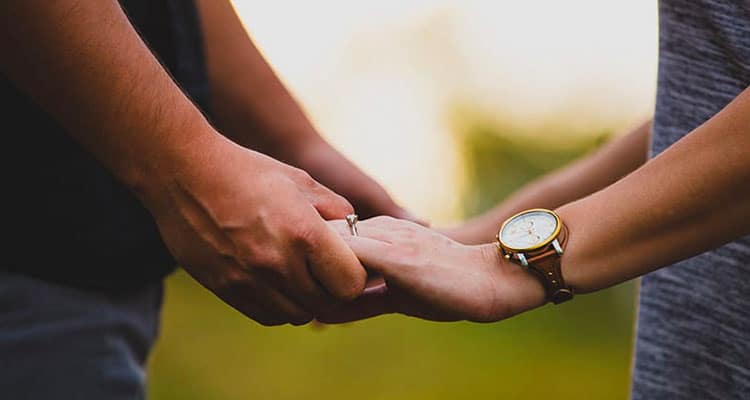 It is always said that a marriage is a work in progress and you have to keep working on it to ensure that it functions like a well-oiled machine.
But this is easier said than done and even if you are working on the marriage by spending time with the kids and not scheduling time for each other, the marriage can go downhill all of a sudden. You will be then grappling with a situation thinking how can I fix a broken marriage?
You could be thinking that you have been working on the marriage and trying to do everything right but you could be doing a few things wrong too.
For instance you could have moved town for a better job and your relationship became long distance. While the wife was grappling with kids back home you stayed put in a new apartment, enjoying life in a new city and making new friends.
You Skyped and called regularly, put in money in the joint account and visited home every month but somewhere you never realised how your wife started feeling alienated in the relationship till she started talking about a divorce.
So working on the marriage does not mean keeping the façade of a happy marriage alive, it is about going deep into it and understanding what is ailing it. For that, much more effort is needed than spouses usually put in.
But if you want to fix a broken marriage and stop divorce then you have to put in 200% to work on the marriage.
9. Socialise together
When two people start drifting apart they stop socializing with their friends and relatives. But if you want to mend your broken marriage, hanging out with the friends is important because it is a reminder of how your relationship was when you were around them.
Related Reading: 50 Double Date Ideas That Are Fun
Also it could help you shed some of the inhibitions you have developed around each other and when you are laughing and hanging out with old friends then you could be yourself. Friends can be great support too in your journey to fix a broken relationship.
Socialising also gives you an opportunity to dress up together, compliment each other, sit in the same car and travel to a destination together and enter a party as a couple. It could add that positivity that your relationship is currently lacking.
It is possible to fix your broken relationship and save your marriage. A great first step to fixing your marriage is to talking to counselors, reading up books or talking to friends who have fixed their marriages and take their advice. Knowledge is power. More knowledge you have on the issue you can put your marriage back on track in a better way.
FAQs
1. Can a broken marriage be repaired?
Yes it is very much possible to fix a broken marriage even if you have the will to do it. Many people want to look inwards and work out an answer for the question, how to fix a broken marriage?
2. Is it possible to fix a broken marriage alone?
It is possible to fix broken marriage alone if you think the marriage is worth saving. You have to take some steps like jot down all the positives of the marriage in a diary, talk about the good times with your spouse and remind them why you married in the first place.

3. Can you fix your marriage when trust is broken?
You can survive an affair and rebuild trust. An American Pyschological association finding states that 50% of the unfaithful partners are still married. You can take help from a marriage counselor to help you set you back on track.

4. Can you fix a broken marriage and stop divorce?
Many people have done that and marriage counselors will tell you success stories. As soon there is trouble many couples want to immediately jump ship but those who prefer to hold on and work on the marriage can stop divorce.
5. How to fix a broken marriage?
We list out 9 ways to fix a broken marriage that includes steps like understanding the issue, reconnecting, listing the positives and stopping the arguments. 

15 Clever Ways To Deal With A Manipulative, Scheming Mother-In-Law