So when I'm asked to write something about being a dusky lady married to a fair guy, my first reaction is to shrug it off! "Does color matter in a relationship? Who really cares about skin color nowadays? It has never mattered to me. No one has color-shamed me." I'm thinking aloud with my mother over our evening tea.
"We need to talk about 'bigger' issues. Patriarchy. Gender stereotypes. Non-equal wages. Fat shaming," I say. Color comments operate in the same cultural space, she points out. "I asked you to apply multani mitti (fuller's earth) and besan (gram flour) for a glowing blemish-free skin. You're lucky I never made kesar (saffron) a part of your childhood regime," she chides. And I know that made all the difference.
Does Skin Color Really Matter In A Relationship?
Yes, of course I remember her warning about fairness creams being filled with ammonia and bleaching agents, making homemade products for her 'beautiful' daughters' skin regime – but what I recollect is that she always had distinct words to say someone is beautiful. Like aishwaryam (grace), tejas (glow), pakwata (confidence) and so on.
All these words connected to an internal space in our bodies that needed enrichment in the form of reading, experiences and reflections, rather than merely physical appearance. Glowing skin took precedence over fair skin. There was so much more to beauty other than just being fair or dark.
Until now I had never acknowledged that this had formed my perceptions of beauty. I make mental notes to go back, hug her and say that she isn't a great mother, but a great woman. I'm so glad she wasn't prey to this fair skin obsession in India that honestly has plagued most Indian women.
Related Reading: 'Lipstick Under My Burkha' – You Need Not Be Ashamed Of Your Desires
Later, over dinner I'm picking my 'fair' husband's brain. It's common knowledge that his crushes have been Malayali girls who are normally dark skinned women. And I've already enjoyed a fair amount of exotic quotient as a Malayali bahu in his Marwadi household, in the four years of our marriage.
"Well, the color of your skin is beautiful. It amplifies your eyes and your smile."
Thanks! But I already know that and want to hear something different. "Well, maybe then you can talk about me, and the celebrity status I enjoy every time I make a trip to Kerala. Remember, your relatives think you got very lucky?" We laugh. We recollect a trip to our family temple. The temple priest was so fascinated with my husband's complexion (in Kerala temples, men are supposed to be shirtless), we got a fair amount of the reflected attention as well.
We had a great laugh about it then. We talk, a bit grudgingly, about our 'friendly' cousins who tease us, saying he can endorse fairness creams. After all, he is 'fair and handsome' and not a part of the dark-skinned men clan. Sometimes they say "Our sister seems to be getting  fairer; the company seems to be rubbing off on her." We were never sure if it was a joke or a compliment. But we've laughed it off.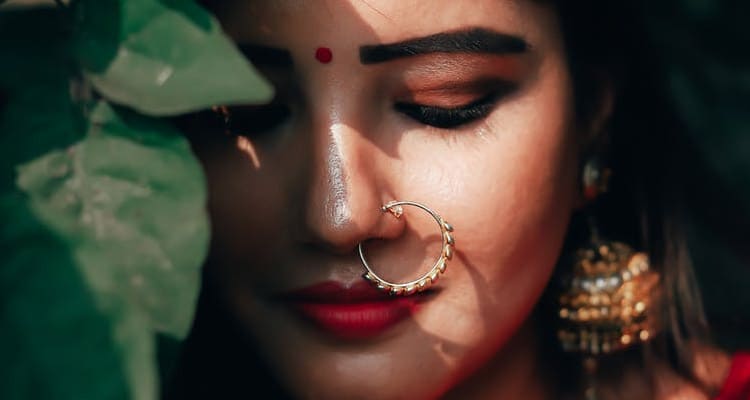 Being obsessed with fairness
"So has no one from my (extended) family made a comment about you?" he gets the chance to ask me. Not that I can think of. "No uncle, no aunty?" I really can't think of any. There are 'bigger issues', I mumble again. Gender stereotypes. Patriarchy. Feminism.
We are soon talking about Mr Tarun Vijay and rolling our eyes at comments like, 'Not all South Indians are dark!' I make mental notes once more: often we aren't grateful for our own situations. This is what it means to have a gender neutral and liberal spouse. I love him, and often have fun daydreaming about campaigns where he's a feminist poster-boy!
Related Reading: 21 Controversial Relationship Questions On Dating And Marriage
The next day, the conversation continues in my office. There are four beautiful girls of varying Indian skin-tones working here. I ask them if they've faced any 'color comments'?  Pat comes the reply "Oh a-plenty!" Where? At their colleges. Their homes. Some juniors. Some seniors. They laugh about 'that' aunty worried about who's going to marry them, because they are not fair. And it really makes these girls wonder, 'Does color matter in a relationship?' Because their entire lives they've been told that they won't find a suitable boy until they cater to the colorism in India.
Greetings like "You have become so dark! You should not go out so much or swim so much. Invest in some kind of a summer beauty regimen." The reply in each case is an expression that reads as "Why don't you mind your own business?" And they laugh about it later.
One of my colleagues rightly points out, "Most of these comments are offhand. They're said 'just like that'. So yes, we too shrug them off 'just like that'.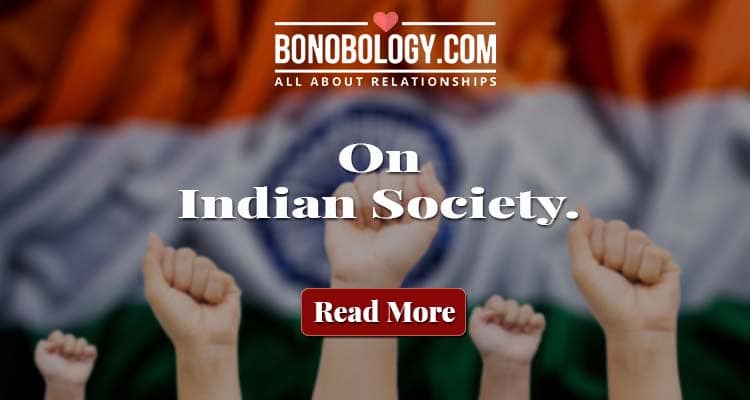 Color doesn't matter
Subtle or not, statements like these are the tools that establish societal norms and complexion types for marriage, that really do not make any sense at all. This leads to the so-called bigger issues we try to fight: gender stereotypes, patriarchy, racism and so on. Even if, seemingly, they have never come in the way of my personal or professional choices, they are affecting society in ways that torment women and sometimes in other ways that we do not even realize.
Perhaps, the fairness obsession in India does not affect you directly which is why you haven't paid much heed to it. But from your neighbor's judgment about your complexion to your own peers replying to your Instagram stories and saying, 'Girl, you look too tan! Try this new cream I just bought', we are fighting a larger battle here. It is indeed a type of body shaming.
Moreover, to convince dark skinned women that their color is the only thing that determines their value, these women are always left questioning, 'Does color matter in a relationship?' which in my opinion, is society's biggest fault. Maybe laughing it away is not the right thing to do.
FAQs
1. Does skin color matter to guys?
Does color matter in a relationship? If it does to him, then that is probably not the relationship for you. He should love you for who you are and not what color he finds more appealing.
2. Which complexion is most attractive?
Bonobology does not cater to the fair skin obsession in India because we think that all skin types, colors and pigments are beautiful in their own ways.
Ask Our Expert
You must be Logged in to ask a question.