South Korea is one of the well-established leaders in skincare, and they believe cleansing to be the first and foremost step in every skincare routine. What's more, they believe in double cleansing too. But what are the best Korean cleansers?
The Korean skincare regime advises using an oil-based cleanser first and then topping it off with a gel/foam-based cleanser and we are all for it. But the catch lies in the fact that they have a huge variety of cleansers to choose from. Worry not, as we have rounded up 11 of the best Korean Cleansers for you.
Related Reading: 21 Best Real Silk Robes To Add Luxury To Your Morning Routine
One of the most fool-proof ways of getting happy and glowing skin is to follow an effective skin care regime. This is why you need a proper, balanced cleanser, as a nice facial cleanse. Check out our list for the best Korean cleansers.
Best Korean Cleansers To Add To Your Beauty Routine
Your skin needs to be cleared of all the dust, grime and pollution that gets accumulated on it all day long and only then can you use skincare products like toners, serums and moisturizers that shall seep in and work their magic. Pick up from our list of best Korean cleansers to add to your beauty regime.
1. Dear Klairs Rich Moist Foaming Cleanser
So, get your hands on this Dear Klairs Foaming Cleanser and it is sure to vigorously clean out every pore in your skin. It consists of ceramides, hyaluronic acid and olive oil that do not irritate sensitive skin. It is one of the most popular Korean cleansers and is free of all harmful chemicals and preservatives.
2. Innisfree Jeju Volcanic Pore Cleansing Foam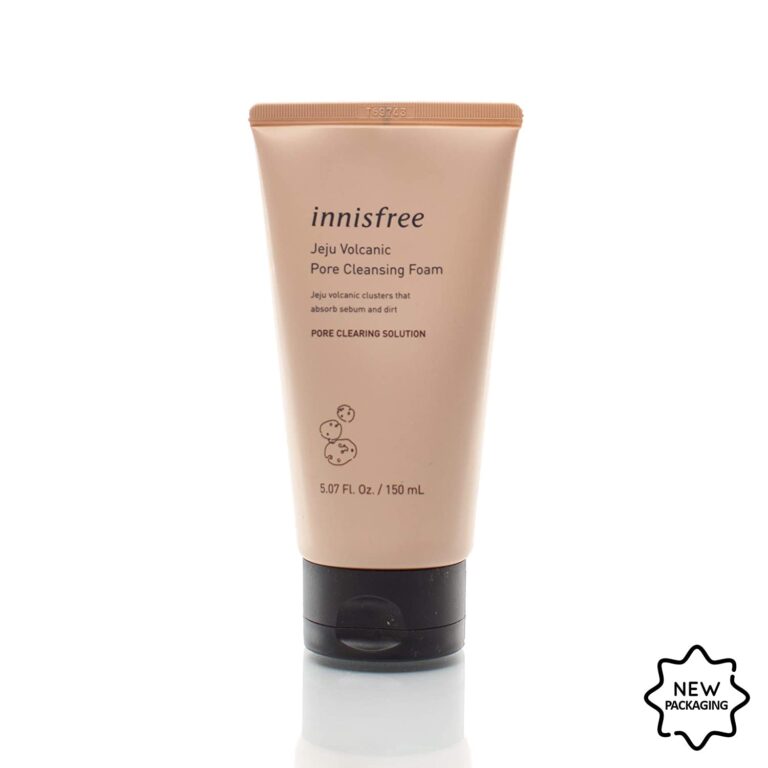 This cleanser is a cult favorite and is specially formulated using Jeju volcanic clusters. This cleansing foam is dream come true for people who suffer from enlarged pores and oily skin and might just be your go-to.
There are thousands who have experienced this Jeju Volcanic cleanser from Innisfree absorbing all the sebum, and reducing redness on their face. Also, the best part about this highly moisturizing and brightening cleanser is that a little amount goes a really long way and it smells great too. What more could we ask for?
3. Cosrx Low pH Good Morning Cleanser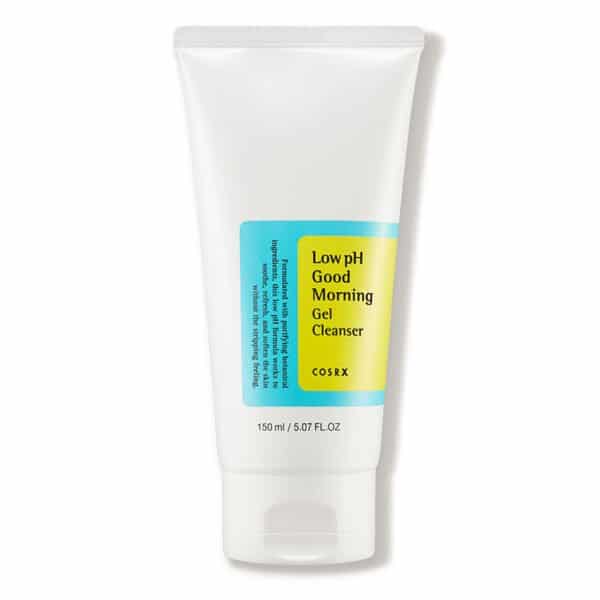 This cleanser is suitable for all types of skin, more so for dry skin and sensitive skin people. The best part about this gel-based cleanser is that it has a super gentle formulation with a low pH level, which protects the natural moisture of your skin.
This low pH cleanser from Cosrx consists of mild acids; botanical extracts which is highly capable of removing all the makeup and gunk from your skin every morning or night without irritating it at the least. Just make sure to avoid going for this cleanser in case you are allergic to tea tree oil.
4. Sulwhasoo Gentle Cleansing Foam
This is a top luxury brand of South Korea which makes use of hangbang ingredients that are used in traditional Korean medicine. This gentle low pH cleanser is ideal for your skin's well-being and provides a great moisture barrier for your skin.
Related Reading: 21 Gift Ideas For Women Over 50 | Amazing Christmas Gift Ideas
You can be rest assured and choose this gentle foam cleanser from Sulwhasoo which will leave your skin all clean and hydrated by removing all the dead skin cells without over stimulating it. Though it is a bit on the expensive side, it comes in a variety of sizes and if you can afford it, you should definitely go for it.
5. The Face Shop Rice Water Bright Cleansing Foam
Rice water is seen to be one of the most common ingredients in Korean skincare products owing to their innumerable benefits and skin clearing properties. This cleanser is overloaded with such detoxifying, brightening and hydrating goodness of rice water extracts.
This cleansing foam from The Face Shop will do wonders for your skin as it leaves your skin feeling clean and refreshed and not dry. It is one of the most popular Korean water based cleansers due to organic ingredients like soapwort and a complete savior for people with dry skin.
6. Banila CO Clean It Zero Foam Cleanser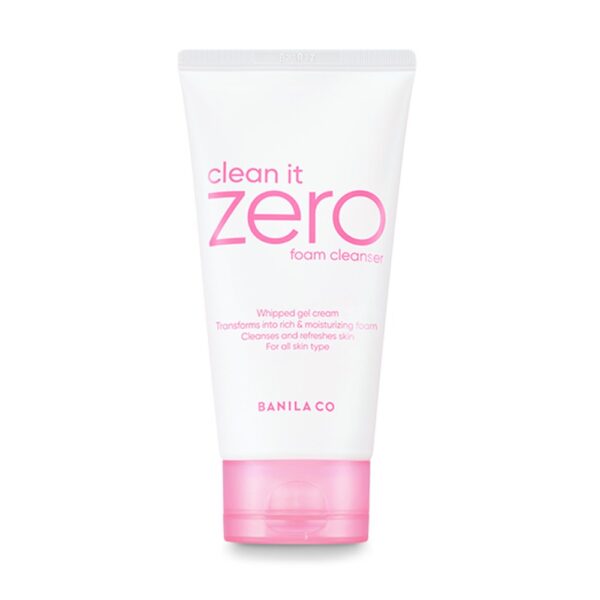 This cleanser is infused with natural amino acids and created using patented Zero Balance Technology. We had to include this cleanser in this list as it consists of some of the best Korean ingredients like acerola, Angelica, bamboo and rooibos leaf.
If you are looking for a rich, moist cleanser for deep cleansing, this foam cleanser from Banilla CO has to be your pick. It has a very mild fragrance, and the micro-foam cleansing technology ensures to leave your skin all clean, unclogged, and feeling fresh. You can even elevate your routine by adding the cleansing balm.
7. Missha M Deep Cleansing Oil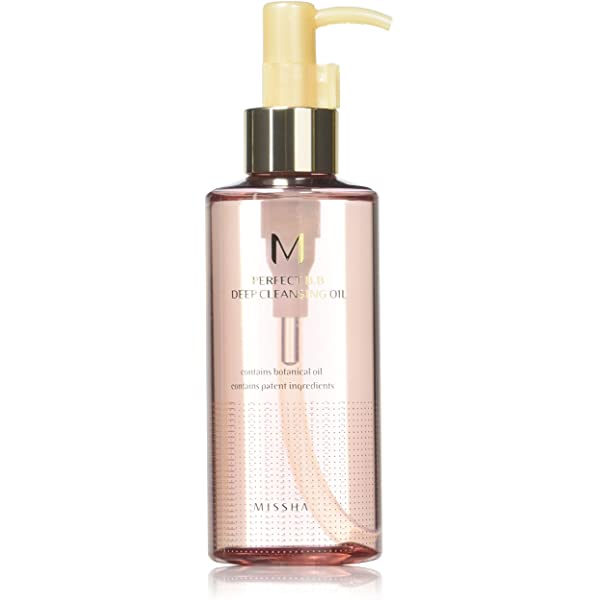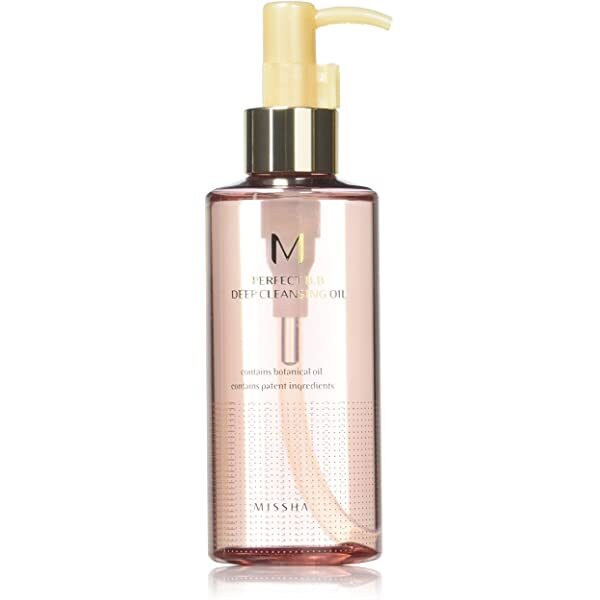 This deep cleansing oil from Missha M is known to get rid of every ounce of dirt, impurities, etc. including stubborn waterproof makeup. It contains anti-oxidant rich natural oils like tea tree oils which help to unclog your pores of the residue without stripping off the moisture. It is a mild formula that feels extremely comfortable on the skin.
8. Innisfree Green Tea Pure Cleansing Foam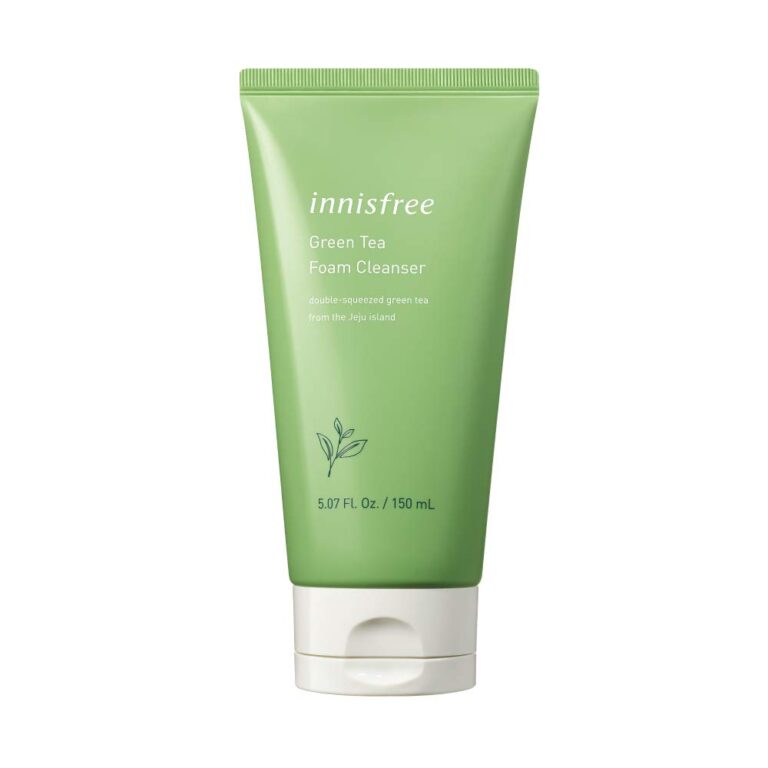 Yet another gem from the house of Innisfree is this cleanser that is crafted for catering to all skin type needs, especially oily and sensitive skin. This green tea cleanser is believed to have been formulated after critical examination of 2401 varieties of Korean green tea.
So, you better get your hands on this foaming cleanser from Innisfree that consists of pure green complex, green tea from Jeju Island along with Kaolin clay to get rid of impurities. You just need a tiny amount of this cleanser and it shall get rid of all the debris, making your skin look and feel refreshed.
9. KLAVUU Pure PearlSation Facial Cleansing Foam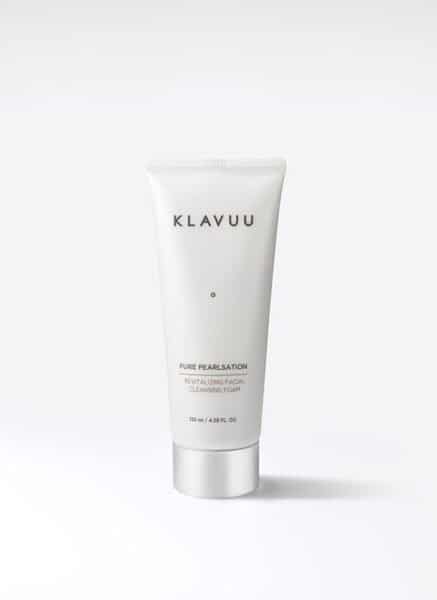 This Korean cleanser is made up of the best Korean Pearl powder that is believed to be aimed at dealing with skin discoloration. Researchers developed this cleanser so that people like us can achieve naturally brighter and more luminous skin.
So, get this cleansing foam from Klavuu as its one of the best Korean cleansers that effectively treats skin problems. Conchiolin which is the main ingredient of a pearl helps to lock in the moisture of your skin while Collagen helps to strengthen the skin's elasticity. Though it's a bit on the expensive side, it's totally worth it.
10. Skin Food Egg White Cleansing Foam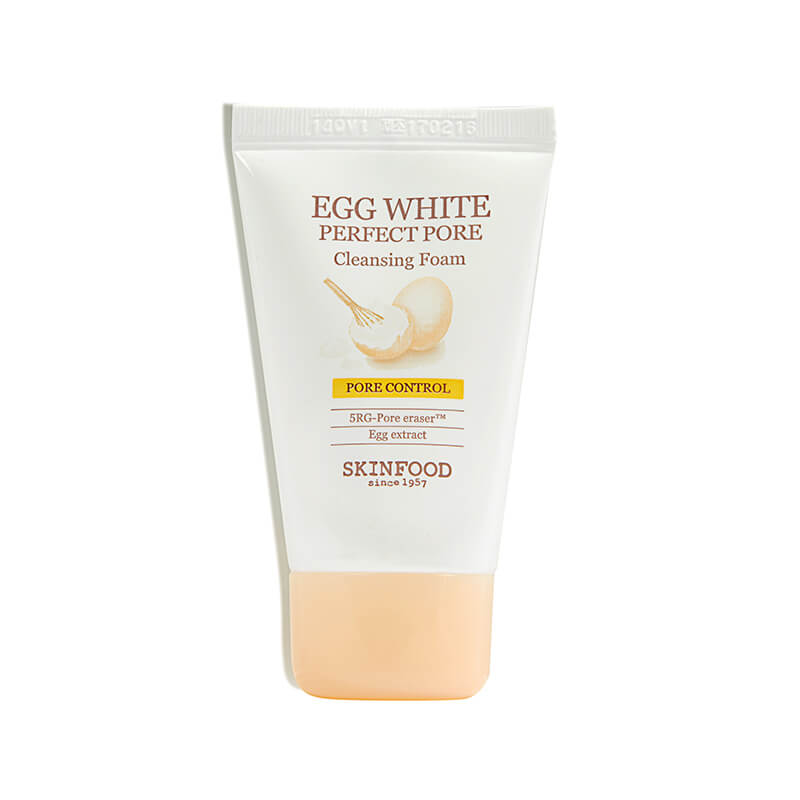 So, pick this foam cleanser from Skin Food which specializes in pore purification and refining. It makes use of five green and red food functions coupled with higher hot spring water and egg yolk concentration that will deliver flawless, pore-less, clear skin every day. Also, if you are dealing with skin redness, give this a try.
11. Dr. Jart+ Dermaclear Micro Foam Cleanser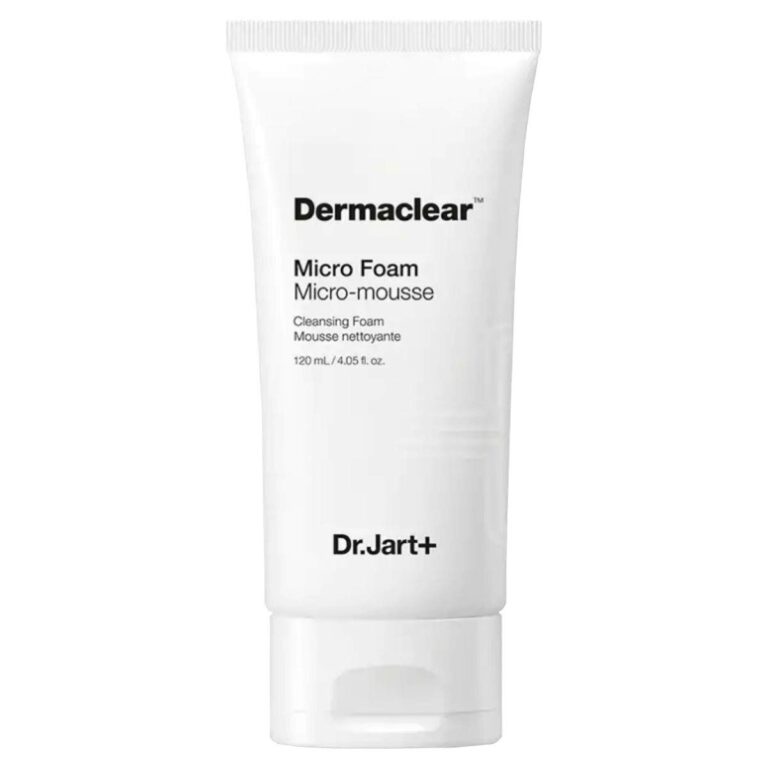 This cleanser features the combination of ultra-fresh foam along with hydrogen bio-water that is considered to be super effective in cleaning the pores from within, getting rid of all the grime. It uses micro-bubble technology for the foam.
The foam quality in this Dr. Jart+ Foam Cleanser is quite mild and subtle which helps it to smoothly and evenly spread all over your face like a fluffy cloud. Though it may not be too effective for hard, heavy makeup, it's a very smart choice for dry and combination skin as it does not dry out the skin any further.
Related Reading: 21 Sexy Stocking Stuffers | Trending For Christmas 2020
Tips To Choose The Perfect Cleanser For Your Skin
First and foremost, choose a cleanser that's fit for your skin type. If you have oily skin, go for an oil control one, while if you are a dry skin person, go for a moisturizing one. For sensitive skin types that experience frequent redness, go for a cleanser that does denser cleaning
The normal pH level of your skin is 5.5. Choose a product with a higher pH level, i.e. more alkaline if you have acne prone skin and choose a cleanser with lower pH if you have dry skin as you don't want the moisture to reduce further
Make sure to choose fragrance-free cleansers if you are a sensitive skin person, as at times, cleansers having a strong fragrance tends to react adversely on your skin
Ensure to stay away from harsh soap-based cleansers as they tend to make your skin drier as well as from chemicals like sulfates and SLS
ALWAYS do a patch test before using any product for the first time
So, now you know which Korean cleansers available in the market are worth giving a try and you can choose the one that best fits your skin needs and budget.
You need to prioritize as different Korean brand cleansers target different skin types and concerns. The ingredients are natural, minimal and skin-specific. So, do your research well, pick the right facial cleanser for yourself and take that much-needed first step towards clear and healthy skin!
21 Last-Minute Gift Ideas For Your Wife's Birthday | Dec.2020
[In A Hurry] 🎄🎄 21 Last-Minute Christmas Gift Ideas | Christmas Shopping List
Ask Our Expert
You must be Logged in to ask a question.