Have you seen the latest wedding trends? Eloping with your lover is so passé. Many girls today marry only for the pomp and show of the wedding day. In the States, about a quarter of a million engagements don't end in marriage, according to The Wedding Report. In India, however, there is no official survey on this topic.
Given the popularity, everyone wants to be a designer bride. Yes, not getting your favourite designer bridal outfit can be a nightmare, but there are some 'genuine' issues that make a 'bride to be' toss and turn at night. Blame it on the drama, stress, endless pressure to look great or the just the nasty hormones, the planning for the happiest day of your life seems like going down the drain. This, my friend, is just fear and anxiety, and given it engulfs one before a wedding, the whole episode is given the name of pre-bridal blues. Some of these pre- bridal blues don't fade easily even after the wedding.
What does 'Bridal Blues' actually mean?
The western tradition of giving something old, something new, something borrowed and something blue to a future bride for good luck and happiness has nothing to do with the bridal blues we are discussing. Rather it is quite the opposite.
When an engaged girl goes through a series of negative emotions such as anxiety, depression and unexplained sadness, immediately after her engagement, it means that she is getting the 'Bridal Blues'. This feeling is indecipherable to the girl herself and to her near and dear ones.
The reasons for this melancholy feeling vary with the background the bride comes from. No matter how lame or how serious the reasons are, that crux of the matter is that these 'Bridal Blues' do exist.
Related Reading Would you rather be alone than be with someone who hurts you?
Top 5 pre-bridal fears – Fears that every to-be-bride has
Whether you have a love marriage or an arranged marriage, there comes a time when you get a bit dubious about the whole idea of getting married. From added responsibilities to managing work-family balances, marriage brings with it a plethora of changes. And add to that the stress of looking your best on the D-day, it could be enough to send one into a panic mode! I asked a few of my friends about what they were most sceptical about before their wedding. These are some of the top fears confessed by the engaged women.
1. Am I doing the right thing?
Eight out of 10 engaged girls said that they started doubting their decision as soon as the congratulatory messages start pouring in. Questions like, "Are you really getting married?", "You are marrying him?", "Are you sure about this?" asked by friends and family can really raise your anxiety levels. Finally these questions get to you and doubts start turning into fear and ultimately sadness infiltrates your mind.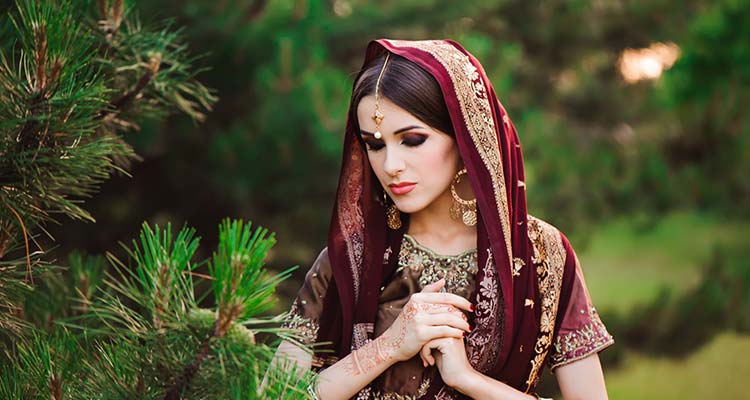 2. The wedding ceremony
As Monica from 'F.R.I.E.N.D.S' once said, "I've been planning this since I was 12". That's how important this day is, to most brides. This is where the wedding planners step in. No surprise that the Indian wedding industry is worth 40 billion dollars (Source). The wedding planners can handle just the execution part of it; most of the choices to be made still depend on the couple's decisions. Hence, a slight deviation from the whole plan can wreck havoc in the mind of the bride 'to be', to the extent that depression seeps in.
3. The bridal look anxiety
Television shows on bridal couture these days make you feel so conscious about your appearance, making you believe that unless you have that professional makeover, you can never look your best. It takes a great amount of assurance from your near ones to feel satisfied about your looks, even after you have gone through the whole process. From your waistline, to your hair, teeth and complexion, everything starts making you jittery about your look in the wedding album.
4. The anxiety over marriage
As soon as you are engaged, you have two kinds of well-wishers, one who will give you the picture of a happily ever after (the size of this group will be negligible), the other one who will have loads of marital advice for you. Most of this advice will continue pouring past your bachelorette party. Thus, unintentionally you start getting separation anxiety over the thought of living without your parents and finally the whole idea of marriage makes you perturbed. You start doubting whether your partner and yourself are perfect marriage material.

Related reading How does a woman's life change after marriage?
5. The fear of post wedding adaptation
From the day you know who your future husband is, till the wedding day, one thought that is always on your mind is, "How will I adjust to the new family and lifestyle?" Irrespective of how long the couple has known each other, the whole social dynamic changes after marriage. This is when she starts analysing things she needs to change, things she is willing to change and things that she will never change. This analysis and the fear of change is always scary for the bride everywhere in the world.
8 ways to fight the 'pre-bridal blues'
Most of the bridal worries can be put away with practical solutions. Usually that's the job of the bridesmaid, if you are lucky enough to find an efficient one. Or else the bride has to handle this situation herself before it gets out of control.
Breathe and learn to calm yourself
You have to learn to lighten up. Do whatever it takes to make you happy, even if it means eating your favourite ice cream. Your happy cheerful face will definitely divert attention from your waistline, if that's what you are worried about. Only when you are calm, you can think logically and resolve any issue.
Assign the job and be flexible
You will not be wearing your superwoman cape on your wedding day, so stop acting like one. Accept the fact that you can't do everything and be everywhere. So trust your wedding planners with their jobs and try to be OK with some minor changes.
Write down pros and cons
If you ever doubt your decision about getting married, just jot down all the points that are worrying you. Then see how many are solvable and what are your options. If you are honest with yourself, nothing can stop you from making the right decision.
Remind yourself why you are getting married
Every time you start getting jittery over your appearance or any other issue regarding the wedding, just breathe and remember that your partner is eager to marry you, for being you. Unless there is a natural calamity, nothing can ruin the day for you.
Think beyond the wedding day
All the rituals and ceremonies will end soon and life will be normal again, so stop stressing. Accept that life is never a bed of roses for anyone. There will be highs and lows, but very soon you will have your soul-mate to share these moments with.
Be optimistic
Yes, life will change post marriage, but that doesn't mean it's going to be worse. Gone are those days when the in-laws were as cruel as the daily soaps. For all you know, life could be pure bliss and you may actually have a fairy-tale happily ever after.
You are not alone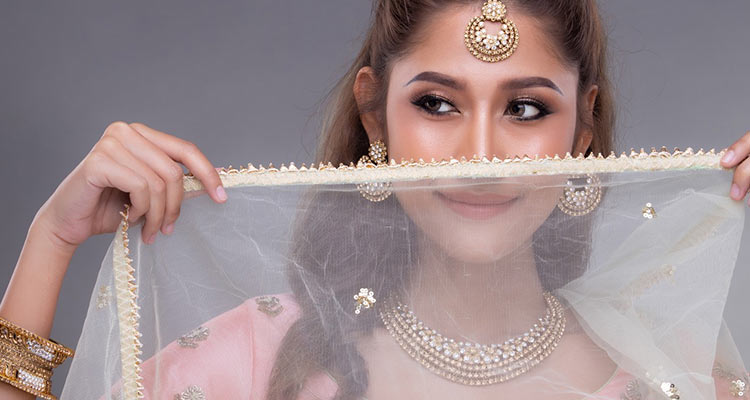 Irrespective of all the scary advice you got from family and friends, remember you will never be left totally alone. First of all, you will have a husband who will guide you through all the new changes around you. Then you have your immediate family as a support system too.
Just enjoy every moment
Don't let your bridal blues get in the way of enjoying the best day of your life. You will not be able to relive your wedding day. Make the most of this period between your engagement and the big day. Try and strike off as many things as you can from your pre-wedding bucket list.
Related reading 7 questions you should ask before getting married
Do not neglect your bridal blues, but at same time don't let them steal your thunder.