Snooping in a relationship has never been easier. You don't need to follow your partner, quiz their friends or coworkers to double-check if their story checks out or hire a private detective to do the dirty work for you. All you need is your significant other's phone in your hand. A few taps can reveal everything that there is to know about a person – their interactions, social media activity, check-ins, and even financial transactions. Just because it's easy, does it mean it's acceptable? Checking a partner's phone surreptitiously points to grave underlying issues in the relationship and qualifies as a violation of trust. There are more than one reasons why you should try to snap out of it.
Related Reading: 12 Smart And Easy Ways To Deal With A Nagging Wife
Checking Partner's Phone Is Common Tendency
A recent study indicates that snooping in a relationship is more common than we like to admit. A two-thrid of participants in this study admitted to secretly checking a partner's phone without them knowing. The respondents cited reasons ranging from 'curiosity' to 'suspicion' behind this behaviour.
Is it OK to check your partner's phone? Most definitely not. In romanticising love, we often forget the need for our personal space, no matter how loving and comfortable a relationship is. We keep on confusing love with the phantom of possession. The idea of togetherness is not taking control of each other's lives or being joint at the hip always.
An ideal relationship is a shared space of love and care that allows two people to grow as a couple and as individuals.
Should couples have access to each other's phones? Maybe, if both partners are comfortable with the idea of sharing passwords and letting each other handle their personal devices and accounts without feeling as if their privacy has been violated. But snooping around without your partner's knowledge or demanding that they share their phone details with you even when they're not comfortable doing so is just not done.
Related Reading: How To Deal With A Lying Husband?
8 Reasons Why Checking Partner's Phone Never Ends Well
The common refrain used by people to counter the 'Why you should never check your partner's phone?' narrative is 'Why would you mind if you have nothing to hide?' Well, for one, because some people are inherently private by nature and to them their personal space is scared.
Secondly, you're breaching their privacy – yes, even your partner has a right to it.
Here are 8 other reasons why checking a partner's phone never ends well for your relationship:
1. It points to trust issues in the relationship
Suspicion is one of the leading reasons behind someone snooping in a relationship. Is he still texting his ex? Is she flirting at work? Was he at his office when I called him at lunch? You feel the need to go behind your partner's back and check their phone or demand that they unlock and surrender the device to you because you can't bring your suspicion doesn't let you accept their response to a question on face value. This shows that there is a deep-seated lack of trust in the relationship. Checking the phone is not going to solve those issue but it can definitely make your equation more complex.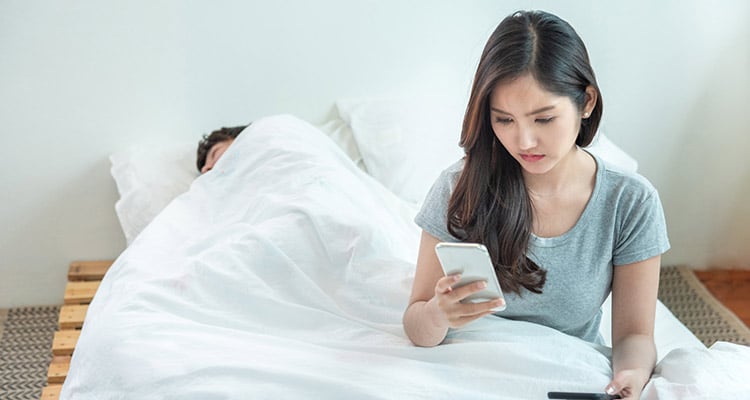 Related reading: These texts will make his night sweeter instantly!
2. You are burdened with guilt
Another reason why you should never check your partner's phone is that not finding anything out of the ordinary can leave you riddled with guilt. Even though you may convince yourself that sharing passwords and devices is normal, you know that you're crossing a line here.
3. What if you uncover something damning?
Before you brush aside the 'Is it OK to check your partner's phone?' question, think about this – what if in your snooping session you do end up uncovering some secrets or damning details that could sabotage your relationship? An emotional affair with an ex, for instance. Or bad investments and loans you have no inkling about. To confront them, you'll first have to admit to having secretly checked their phone. Now, their transgression has been negated by your own. They can totally take the 'offence is the best defence' approach to level the playing field, disarming you in the process.
4. You're infringing on your partner's personal space
In a lot of cases, people look through their partner's phone not out of suspicion or doubt but solely out of curiosity. They just want to keep a tab on what is going on in their partner's phone. You can blame it on an inherently controlling personality or jealousy over your partner spending copious amounts of time hooked to their phone. Even so, the answer to 'Is it OK to check your partner's phone?' remain a 'no'.
Work on your ability to accord space to your partner, and you'll be surprised at how this naturally makes them gravitate toward you more.
5. The need for surveillance turns obsessive
Do you want to be that person who just sits around waiting for a chance to get down to the business of checking a partner's phone? And when they're not around, you cannot stop thinking about who they may be talking to or chatting with, in your absence. Eventually, this will turn into an obsessive tendency that takes up all of your mind space. That certainly is not healthy, not just for the relationship but for you as well. If there is something bothering you, talk to your partner about it. And if you can't bring yourself to trust them, consider professional help such as couples' counselling or therapy.
Related reading: 7 rituals every couple should follow daily
6. It will sabotage closeness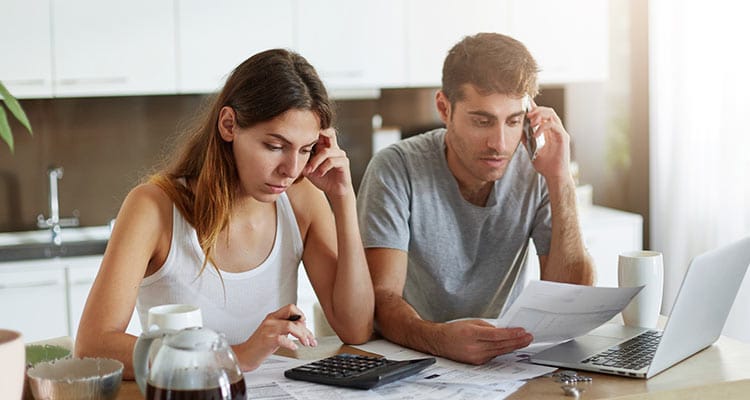 There may already be trust issues that are triggering this tendency of snooping in a relationship. You're aggravating an already grave problem with this secret surveillance. When your partner learns about it – and they will, sooner or later – they may view it as a violation of trust. This build-up of mistrust on both sides will only widen the gap and sabotage your closeness.
7. It brings an unhealthy power dynamic into play
By checking a partner's phone, you are establishing an unhealthy power dynamic in the relationship. One that makes you feel in control and leaves your partner feeling vulnerable and exposed. The basic equation of equality in the relationship goes right out of the window in such cases, which can be detrimental to the health of your relationship.
8. Your focus shifts to finding faults with your partner
If you feel the need to check your partner's phone, there is undeniably something wrong with your relationship. Instead of working on your end of the problems, you are fixated with finding faults with your partner for the sake of blame-shifting. The whole point of the exercises becomes finding that one mistake that you can crucify them for and absolve yourself of any wrong-doing. There is no way a relationship can thrive in such an environment of toxicity, and that's why you should never check your partner's phone.
Related Reading: 25 Marriage Lessons We Learned In Our First Year Of Marriage
Quit Snooping and Focus on Fixing Your Relationship
If you really want things to work out between you and your significant other, you must quit snooping and look for a healthy approach to fixing your relationship. The first step in that direction is to have an honest conversation about your suspicion and lack of trust. Ask for more transparency in the relationship, if that's what you need to feel secure. If nothing else works, consider getting help to resolve your issues.