There was nothing gravely, obviously wrong with my marriage, but something was 'simply not right'. All my energy was being sapped and left me searching for my confidence as well as my identity. It took a severance of ties to find myself!
I am Urmi Chowdhuri and this is my story.
Two decades ago, I had gotten attracted to this personable young man. We fell in love while working at a premium 5-star hotel. We were good friends who got married; it was a dream!
The cracks, though, began appearing quite early. As young parents, we were busy balancing work and life and many a strife was brushed under the carpet. We moved wherever his work took us – Calcutta, Bangalore, Hyderabad, the Philippines. He was growing in his profession. I chose not to grow in mine. We had a daughter and I wanted to care for her. He worked hard, and then harder; spent more hours away from home. Our family time together was typically at a mall or a restaurant. We had less and less to say to each other, except when we picked a fight.
Related reading: Six ways couples can achieve work-life balance
The fights!
They began over inconsequential things and the reasons pretty much remained the same to the end. Only the altercations got more frequent. And more acrimonious. We could have handled this well, I am sure, if there had been other things that we shared.
But the fact is that we had simply stopped communicating and had grown apart. There had been no major upheaval, no violence or abuse, but something far subtler and insidious. Maybe we lost interest in each other, or just were two opposite ends of a magnet, and all this crept upon us so slowly that we barely realised what was happening. My workaholic husband could do little to salve my 'stay-at-home insecurities'. It became a very conventional marriage – he provided, I handled the home front.
He was very generous, not mean or anything. I could spend whatever I liked, but I felt incomplete without a career. If you have been a career woman, you are not very happy doing lunches and shopping.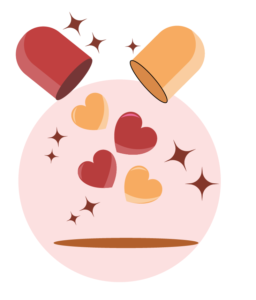 Get your dose of relationship advice from Bonobology right in your inbox