The end of a relationship is one of the most crippling losses we can suffer in a lifetime. Whether you're trying to move on or still pining for your ex, the power of silence after a breakup can be your most potent tool. Yes, we can imagine how this may come across as somewhat paradoxical.
A gaping void brought on by an integral part of your life being ripped apart has left you hurting and overcome with a sense of longing. A longing for those good old days when you were smitten with each other. For the touch of your partner, the sound of their voice, the way their lips curl up a certain way when they smile.
Yet, here we are telling you that a radio silence and no contact will get you through this heartache. Let's take a look at how the power of no contact and silence work in a post-breakup dynamics between exes to understand why this strategy works almost always.
Related Reading: 8 Benefits Of Silent Treatment And Why It's Great For A Relationship
Is Silence The Best Revenge After A Breakup?
To drive home the importance of silence after a breakup, let us lead with one of the most popular quotes on the power of silence by writer Elbert Hubbard, "He who does not understand your silence will probably not understand your words." This just means to say silent treatment after a breakup works wonders.
If you've decided to part ways, there are bound to have been differences, issues and misunderstandings at play. When your words failed to resolve those issues while you were together, how can you expect a different outcome now?
Besides, when you're in a relationship with someone, your life invariably becomes intertwined with theirs. Practising the No Contact Rule, coupled with complete silence, helps you view the reality of situation objectively. Something that's needed to gain perspective about where you need to go from here.
So, what is the No Contact Rule? As the name suggests, it means cutting all contacts with an ex after a breakup. This is a time-tested technique to help you process your feelings, recover from a heartbreak and decide your future course of action.
The No Contact Rule must remain in effect for at least 30 days. However, it's totally up to you to extend it for as long as you need to heal. And even forever.
For the No Contact Rule to be effective, it has to be backed by the power of silence after a breakup.
This means that you not only don't meet or come face-to-face with your ex but also don't talk to them, text them or engage with them on social media. It's radio silence after breakup and that's how you keep it for some time.
Power of no contact and silence after break up
Why is no contact and maintaining silence after a breakup so important? Because as hard as it may seem, here is what it can help you achieve.
1. A position of power
When you start talking to an ex immediately after a breakup, it is usually for two reasons – to let them know how distraught you are and convince them to get back together or to show how unaffected you are. Either way, it makes you look desperate and weak.
But if you realise the importance of silence after a breakup you can move on much faster. On the other hand, by maintaining no contact and absolute silence you can convey your indifference and neutrality more effectively.
Ignoring a man after a breakup – or any partner – makes them wonder if you cared about the relationship as much as they thought. Or if you're as affected by it as them. The not knowing is what drives them up the wall. Let him come to you after a breakup, you shouldn't go begging to them.
2. Actions speak louder than words
Drunk dialling an ex and telling them how you're over them is counterproductive. No matter what you say, the fact that you reached out shows that you care. Same goes for drunk texts.
On the other hand, when you just go off the radar complete, your ability to handle a break up well speaks for itself. So, brace yourself to walk away and make him miss you. When a woman goes radio silent it does confuse and intrigue a man totally. Guess that's the best way to deal with the breakup.
Related Reading: The 7 Stages of a Breakup That Everyone Goes Through
3. Time to reflect
The power of no contact and silent treatment is that it gives you time to reflect. You can free yourself from the 'I want him back' or 'How do I win her over again?' obsession.
When that happens, you begin to see things more clearly. Maybe they were not the right person for you. Or perhaps, you need to work on yourself to be able to make a relationship thrive.
4. Your ex seeks answers
The power of silence after break up, especially when you do it without a forewarning, is that you leave your ex with more questions than answers. Where are you? What are doing? Why haven't you called? What does it mean? Silence after being dumped keeps the dumper totally confused.
Even if your ex was the one who decided to part ways, your sudden absence is going to make them re-evaluate things as they stand. In short, cut him off he will miss you. The same applies to women as well.
Related Reading: 18 Proven Ways To Get Over Your Ex-Boyfriend And Find Happiness
How To Use The Power Of Silence After A Breakup?
One thing is certain, both women and men respond to silence and distance with greater curiosity and interest in an ex than they do to constant overtures of going back to the way things were.
Whether you want to get back together with an ex or snap the chord for good, you cannot overlook the importance of silence after a breakup in achieving that goal.
But how to use the power of silence after a break up to make sure it has the desired effect? Here are three steps to bear in mind:
Step 1: The No Contact Rule
You already know what the No Contact Rule is. Why is it essential after a breakup? When one person decides to pull the plug on a relationship, the equation can not remain amicable. And it is rare that both partners decide to end a relationship at the same time and for the same reasons.
The feelings of anger and hurt you feel after being dumped can make you do some silly things post-breakup. Getting angry and saying things you don't mean. Coming across as needy and desperate by begging and pleading them to take you back. Trying to guilt them into changing their mind. Or worse, threatening them.
These actions only do more damage to an already fragile bond. This mess and nastiness can kill any hope of you getting back together or even maintaining a cordial relationship in the future.
The power of no contact is that it saves you from letting your emotions get the better of you. Besides, you learn to deal with and process your pain on your own. This is a big step toward realizing that you don't need another person to make you whole.
Related Reading: How To End A Relationship On Good Terms
Step 2: Limited contact
Once you're confident that the No Contact period has served its purpose, you can resume limited contact with your ex. This means talking or texting once in a while. It is important that you can – and do – go without talking to them for days together.
Otherwise, you risk falling back to your old patterns of feeling the need to share your life's every tiny detail and new development with them. All the hard work you had put into maintaining no contact goes to waste.
The idea behind limited contact is to test the waters and see whether you can talk to your ex without turning into an emotionally fragile hot mess.
Besides, it gives you an idea about what ignoring a man after a breakup does to him.
Step 3: Communication and withdrawal
Once you get past step 2, it is safe to assume that you've reached a place where you can share a space and have a conversation with an ex without it bringing back all those post-breakup feelings. You can now use the power of silence after a break up to create positive communication.
Now that enough time has passed, negative feelings on both sides ought to have subsided. You can build upon the positive, friendly feelings you experience when talking to an ex after a long spell of silence by keeping things cordial and alternating communication and withdrawal.
Let's say you have a longish phone conversation and you both hang up happy and content. At this point, you must withdraw communication for some time. When talking to someone – even if they're your ex – feels good, people tend to keep going back for more.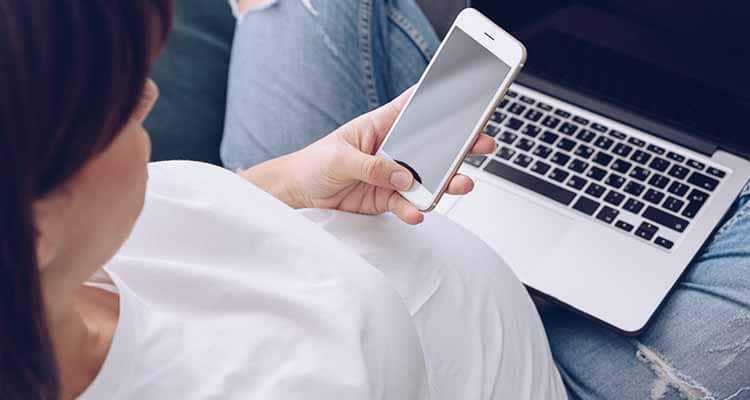 The more you talk, the more old issues and complaints start coming up. Old wounds are reopened and the situation can spiral out of control pretty quickly. On the other hand, when you withdraw communication, you leave a bitter-sweet aftertaste.
If you're wondering, when does a man start to miss you after a breakup? This is it.
Related Reading: 12 Signs You Regret Breaking Up And Should Give Another Chance
What Does The Power Of Silence After A Breakup Achieve?
Now, that you have successfully applied power of silence after a breakup, what next? The question to that answer depends on what you want. Once you have established positive communication using silence after a breakup, the likelihood of your ex rethinking their decision is very high.
Your absence, and then strategic presence, is bound to make them see you in a new light. If you started using the silent treatment and power of no contact as a means to win them over again, this is where you can take that leap.
Sometimes, people set out with an objective to patch things up with an ex but the no contact period makes them realize that it's not the best course of action. If that's where you're at, allow yourself to move on guilt-free.
Even if you decide not to get back together, using silence after a breakup helps you to maintain a cordial relationship with an ex. Or at least, view them in a positive light, allowing you to look back at your relationship without grudges or malice.
The real power of silence after a break up is that it sets you free from your fears, inhibitions and dependence on another person. What you choose to do with that freedom is your choice.
FAQs
1. Is silence the best revenge after a breakup?
After being dumped if you are being silent that's the best revenge because the person who has dumped you will keep wondering about your radio silence and will not be able to make out if the breakup affected you at all.
2. Why is silence so powerful after a breakup?
If you realise the importance of silence after a breakup you can move on much faster. On the other hand, by maintaining no contact and absolute silence you can convey your indifference and neutrality more effectively.
4. How do you tell if your ex is pretending to be over you?
Once you maintain radio silence at your end your ex might keep making attempts to contact you or find out from friends how you are doing. They might text you or even try to make you jealous by saying they are seeing someone else. These are sure-shot signs your ex is not over you.