There's nothing more painful than dealing with heartbreak. And it's worse when the reason for the breakup is lies, deceit and cheating. I always think of myself as strong, independent and practical, but life tests our strength in its own way. After being in a long distance relationship for four years, one fine day I discovered that he was already married to his college sweetheart and he'd kept me in the dark about his relationship status.
Today, I can talk about it without any stress, but a few months back it was not easy for me.
No matter how smart we think we are, there comes a time when our emotions completely overpower us. The sudden rush of emotion can bring big changes in one's life. Despite all your strength and practicality emotional healing requires lots of time, effort and energy. Whether it is a breakup, death of a loved one, job-related trouble, or stress of competition and studies, gaining back control on your emotion demands lots of mental strength. Dealing with rejection, especially from a partner whom you trusted, is easier said than done. Oceans of anger and anxiety rise like a crescendo inside the brain and can affect not only mental health, but also the physical metabolism of the body.

Related reading: 10 ways to deal with heartbreak
We all have our own way of dealing with stress and there is no set formula to come out of the situation, yet there are some things that could help you bring the desired changes in your life.
Accept your feelings/emotions: Ignoring or pushing away your feelings or emotions will only worsen the situation.
Accept your emotional state of mind without any bias and let it be. Go with the flow. Try to understand what your heart, body and mind want to say.
Be compassionate to yourself: None of us has arrived in this world with a user manual and punishing yourself for unintended mistakes or deed will do no good for your future either. Learn from the experience and move on. You aren't tied to your past; be compassionate to yourself and give yourself a genuine chance to take control of your life. Don't brood over the past; over thinking will only increase the stress, causing more emotional damage.
Embrace the change: Have you ever noticed that we tend to face similar situations or problems, unless we learn to respond to them in a more meaningful way? If you think that your life is playing a repetitive track, then it is time to explore the alternatives that you have, think and act differently. Problems or tough time come to make us and not to break us. It is our self-created limitation that ties us to our usual set of problems and circumstances.
Explore your creativity:  Keep yourself engaged. Pursue a hobby or learn something new. Develop some interests and explore the hidden side of your personality.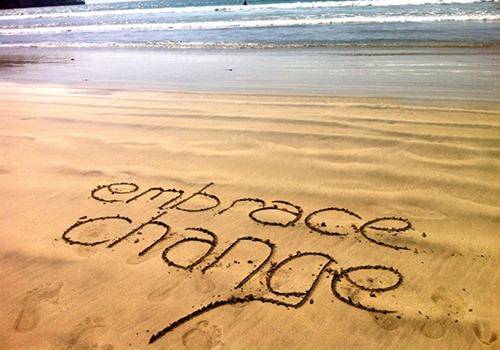 Connect with your subconscious mind: Your subconscious mind can actually empower you and could help you in taking control of your life in a more meaningful way. Practice silence over words, connect with your inner self. Listen to it; understand what it is trying to tell you. Ignoring your subconscious mind will never let you take full control of your life.
Be yourself: No one knows your strength and weakness better than you. Just be yourself, explore yourself. Ask yourself what exactly you want and what the factors that are troubling you are. Be true to yourself; this is the one of the most important lessons that we should never forget.
Meditation: Nothing soothes the bruised soul better than meditation. It will help you in focusing on your subconscious mind, thoughts and emotions. It will help you to connect with your real self. Meditation is not just closing your eyes and chanting a mantra; there are other ways as well. Play some relaxing music, read your favorite book, enjoy a cup of a coffee, spend some quality time near nature, or just do anything that allow you to enjoy the moment for a while.
Sometimes the flush of emotions is for a short duration, but its impact remains for a long time. Never forget that it is you who defines your emotions; don't let your emotions define you. It is okay to wait for a moment to let the storm of emotions settle down. Always remember, NOTHING LASTS FOREVER, and no matter how hard the time appears, this shall too pass.
He was traumatised and afraid of sex, but she helped him heal