He seemed to love me so much that he locked the bedroom door after he left home. I am Niti, a small-town girl, cheerful and always spreading happiness. Aditya is an electronics engineer by profession. My marriage was an arranged marriage. After the wedding came the first night. Aditya came in and we spent time together and made love.
(As told to Mehul Vora)
My Husband Locked Me Up For Three Days
It felt really special. I was having a great time until one day when I saw a sudden change in Aditya. He was behaving weirdly. One Friday, Aditya came home and I was in the kitchen. He grabbed me and took me inside the room and locked the door. We made love and when it was all over it was Monday morning. The door opened and Aditya stepped out of the house only to get food, from some restaurant. He would lock the bedroom, so I had no chance of going out. The maid was sent for a long leave. I did not see any other human being. For almost three days I did not see the outside world, all we did was make love. When I tried to resist or protest, Aditya would not listen but forced himself on me.
I was in shock, as I could not believe what was happening.
The door opened on Monday morning because Aditya wanted to go to office.
I tried to pull myself together and carried on with my daily chores.
Related reading: Escaping an abusive marriage: The inspiring story of Geeta Tandon, India's first stunt-woman
Then it happened again, for a longer time
Then came Thursday. Aditya came home and told me that he had some gifts for me. And he wanted to spend more time with me so he took the whole week off. I was a little shaken. I guessed what was going to happen.
Aditya had got lot of clothes, perfume and jewellery for me that day. Aditya then took me inside the room and locked it. The lockdown was now for a longer time. I was imprisoned with an addict. He also stopped talking to me. I had no access to the phone, computer or any contact with the outside world. The door opened after almost a week. The moment I was released, my body would not support me, I was too weak and tired. This time I realised that this is something serious.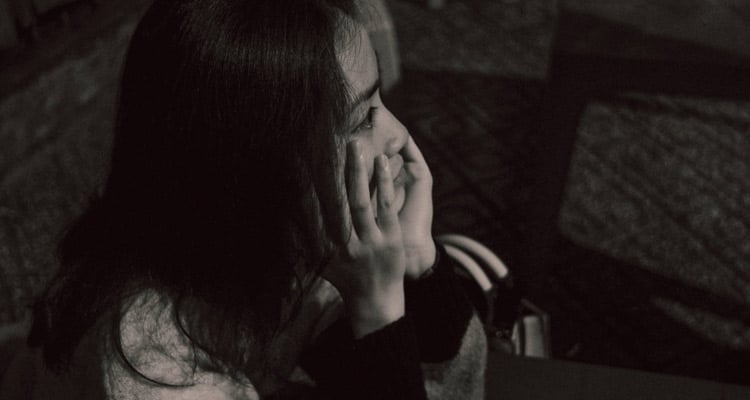 I had no support from the parents
My in-laws lived in Delhi and we were in Mumbai, and I had practically no one to go to. I grabbed my phone and called my mom immediately to tell her what was happening. My mom laughed it away, saying "Your husband really loves you and you are lucky." And when I tried to talk further she just shouted at me, saying "These things are not to be discussed with parents or elders. Don't you know your sanskar?"
The lockdowns became very common and part of my life. I tried to talk to my mom, dad, even my in-laws, but it was all in vain. They took the lockdowns as nothing serious; it was all my husband's love and way of expressing it.
They took the lockdowns as nothing serious; it was all my husband's love and way of expressing it.
What they said didn't help: "You are a wife now and a wife's responsibility is to keep her husband happy. You have got such a nice and loving husband, he loves you so much that he can't leave you alone." I stopped talking to my parents after trying a few times and losing hope every time.
And then I got pregnant, but…
Aditya started taking more leave and with every leave the lockdown just grew and grew. I forgot what the rest of the house was like. Most of my time was spent in the bedroom making love. My morale, confidence was so down that I did not want to live, I was too tired even to breathe.
One day I suddenly discovered that I am pregnant. I was very happy about this. I thought that at least the lockdown would stop. However, Aditya was not happy about it. He said, "Get rid of this baby. I do not want anyone to come between you and me." I protested, but Aditya seemed to never hear a word I said.
One day I was down with very high fever. Aditya took me to our family doctor who gave me some medicines. Aditya took great care of me during those few days of my illness. He would just be there and would give me everything I needed. Then one day when I was in the washroom, I started to bleed heavily. We immediately went to a gynaecologist and the doctor asked, "Did you have any contraceptive or medicine to abort the child? You have undergone an abortion." My world was shaken. My husband had just killed our baby. He had substituted an abortion pill for the fever medicine.
Related reading: My husband treats me like a burden and made me abort my baby
My friend appeared like an angel
I could not handle this trauma and really wanted to die. Then I ran into one of my school friends Reena. I told her what was happening. She reacted immediately and told me to see the cops. I went to my local police station and even there, when I told them what was happening, they said "You are lucky your husband loves you so much. At least he is not cheating on you." I told the inspector, "I have come here for a solution, not for advice. Tell me how can you help me in this." The inspector asked, "Does he beat you?" I said, "Not at all. Only sometimes we fight." Then the inspector said, "There is no domestic violence here. I don't think anything can be done."
He called Aditya to the station. Aditya asked me, "Why did you come here? You should have told me." I said, "You never listened, you even stopped talking to me. What was I supposed to do?" The inspector threatened Aditya a little. Aditya told the inspector, "My wife, my life; how is it your business? I am not beating up my wife or having unnatural sex. What criminal offence you are going to charge me with?" Aditya held my hand and we left.
As we came home it was a lockdown for 4 days as a long weekend approached. I was so psychologically disturbed, I wanted to run away from all this. The killing of my child gave me so much pain that I now had enough. Once when Aditya went to get food, he was about to lock the door and I pushed through and ran away with just my purse.
Finally, I broke out of my prison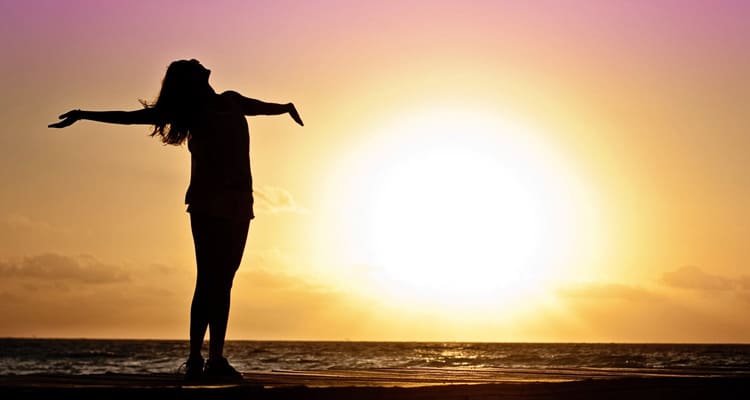 I went straight to Reena's house first. When I called my parents, they started to tell me to go back, "ghar ki izzat" "humari naak" and all that. I decided this was the last time I am talking to any of them. So I went straight to Bangalore where Reena's friend was working for an IT firm and I joined them.
I'm now doing well in my life without any trace of my horrific past. I have lost faith in law, society and marriage and expect nothing from anyone. I'm not in contact with my parents or anyone from Mumbai.
My battle is still not over. I have filed for divorce and it did not happen mutually, but the hearing is still on. I'm still struggling for grounds for divorce, as there was no domestic violence, else the divorce would be easy. I do not need any alimony from Aditya. I just want to be free.
Ask Our Expert
You must be Logged in to ask a question.