Fitness is your choice. To achieve your fitness goals, you might be hitting a gym, swimming or taking Zumba classes. But as a yoga practitioner, I can only say I vouch for this ancient Indian practice because it helps me in achieving holistic goals. You might just want your digestion to be better or want to be more flexible or want to heal from a prolonged illness yoga will always come to your rescue. It strengthens the core, is easy to do and has immense health benefits. And if you are practicing yoga with your partner, then the health benefits of yoga go up manifold. It allows you to bond, be healthy together and achieve your fitness goals together. On International Yoga Day today (June 21) we show you how to stay fit and happy with Couple Yoga. You can view more pictures on our Instagram page and know more on our website.
On International Yoga Day, Couple Yoga is our kind of thing
We tell you seven easy asanas that you can do to get the best health benefits as a couple.
Supported Gentle Backbend
This pose stretches the hip flexors and helps open up the shoulders and chest. This area holds a lot of your tension and stress so this yoga is very relaxing. This asana helps build strength and power in the legs, arms and back muscles. It helps to alleviate back pain.
Partner boat pose
This pose builds strong abdomen, hip flexors and spine. It stimulates the kidneys, thyroid and prostate glands and intestines. It also improves digestion. A perfect solution to our urban health issues.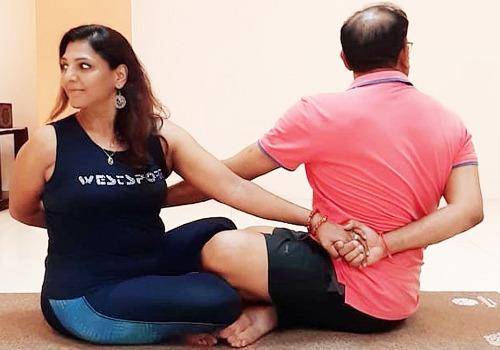 Partner Twist
Partner Twist pose increases flexibility throughout the spine, shoulders and chest. It stimulates and tones abdominal organs, including kidneys and digestive organs.
Forward bend and back bend
This pose helps the partner in getting into a deeper forward bend. This pose works on the hamstrings, abdomen and helps the other partner into a gentle back bend, stretching the chest and works on the front of the body.
Partner lateral bend
This is another movement of spine which gives a good stretch to the side of your body. It works on the muscles on the side, making those stronger.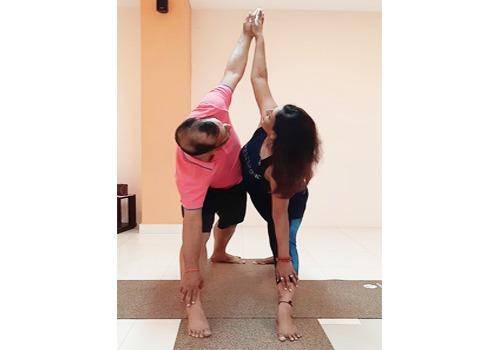 Partner Triangle
This is called a lateral stretch and hip opener. It helps in deepening the posture with the help of a partner.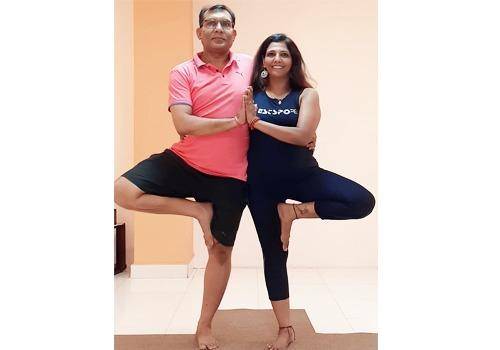 Partner Tree Pose
Tree pose is a great pose for healing. You improve balance and your hips become stronger. This version helps you to distribute your weight evenly between you and your partner, improving stability. You can hold the pose for a longer time.
It's a great idea to do yoga together in the outdoors. It's very relaxing and invigorating. Finish off your yoga session with a cup of green tea and some intimate chit chat. You cannot start the day on a better note.
֎