When Anil's* wife Shweta* wanted to join his organisation he took the initiative very enthusiastically.  An IT engineer who ran his own company, he enrolled her in the finance department. Oblivious to the hidden agenda, all he could think of was the romantic ride with her, to and from work as a newly married couple. Romance found her in his cubicle every now and then, for no reason. Romance further bloomed into accompanying him to the food court and coffee shop, even if she was supposed to be at work. Romance extended into Shweta being part of Anil's team dinners and parties. Romance had turned into a leash around Anil's neck.
Initially Anil wasn't defensive but when Shweta took to his social media and started stalking him, he felt intruded.
Related reading: Next time you log in on social media, remember you are spoiling your relationship
She patrolled his interactions on Facebook and that invariably led them to sleep on either side of the bed. Whenever he was around females or female colleagues, she would hold on to him tight, physically, questioning his interactions with them. She checked his phone in hiding and was suspicious of every call that came at night. She didn't go to her parent's home for fear of leaving him alone (with the ladies of the world). Anil was constantly goaded into answering if she was prettier than someone, if her figure was better than someone's. His words and actions were under strict surveillance. He had to be more articulate with her, than with his manager.
Her paranoia reached a level that if she suspected him, she would humiliate him in public. She would yell and throw things at him, turning him into the culprit. His friends called him joru ka ghulam (henpecked husband) and tormented him all the time. He put up with it as he respected the institution of marriage.
Related reading: Men can be harassed and abused in a marriage too
She is asthmatic and he cannot express his anger, as any reaction from him causes her to hyperventilate. Two years passed in this marital prison and Anil lived in silent trauma.
Things came to a head when Anil's niece moved to Pune to study and his sister wanted the teenager to stay with them. All hell broke loose as Shweta threatened death if the girl stayed with them. Anil was cornered. He had not disclosed about her acute suspicious nature to his family and didn't know how to explain things to his sister at the last minute. During one of those heated conversations, Shweta inadvertently disclosed, "I don't want anyone between us and that's why I got that abortion done."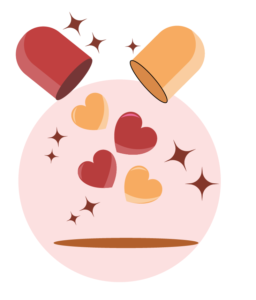 Get your dose of relationship advice from Bonobology right in your inbox