Infidelity can deal a severe blow to any relationship. If you're the one who has been cheated on, you may become too consumed with a sense of having been wronged to see that your cheating partner doesn't have it easy either. In fact, many of those who stray commonly show what is known as signs of cheating husband guilt.
Betrayal is one of the most terrible things you can experience in love. Actor-comedian Russell Brand makes an interesting point about betrayal and infidelity. "If someone you love is cheating, then obviously dishonesty has crept in your relationship. It may have been present for a long time but is manifested in cheating," he says.
What Is Cheating Guilt?
There are various reasons why people cheat – emotional, sexual, or plain physical. While the context of each case is different, apart from the hurt or anger that infidelity can cause, what is common is the guilt factor.
This is because marriage or a long-term relationship is all about commitment, trust, and staying loyal. In all cultures, cheating is looked down upon. Once the vow of loyalty is broken, it gets difficult to rebuild it. This, in turn, makes the cheater feel terrible about their actions (even if they may not be able to control them).
It is especially true of 'good' men – husbands who are generally seen as loyal to their wives and have an image of being 'family men'. Casanovas and commitment-phobes usually escape the scrutiny but a man who is otherwise seen as a role model is judged more harshly (think Bill Clinton!).
To probably escape the punishment, they try to cover up or rationalize their indiscretions. So a man who shows emotional signs of guilt will probably do something completely out of character to assuage it.
Related Reading: Is He Cheating Or Am I Paranoid? 11 Things To Think Over!
11 Signs Of Cheating Husband Guilt
A study quoted in The Journal of Social and Personal Relationship states that people who betray their partners often feel bad about their mistakes but they try to feel better by either cutting down on their guilt, over-explaining, and justifying it.
All these traits result in behaviors that sometimes are a dead giveaway of their misdemeanors (when they are actually trying to hide it). One can even say that first-time offenders and guilt trippers are easier to catch than those to whom cheating comes easy. So how do you know if your better half is showing signs of cheating husband guilt? Here's what to watch out for.
1. He starts attacking you out of the blue
This may sound a bit weird but a cheating partner himself might accuse you of not being loyal to him. Coach Adrian, from Love Advice TV, says, "They can't process their emotions and insecurities, so they project their guilt on you. When someone is constantly insecure about something, it should trigger your radar."
This might work on the principle of 'attack being the best form of defense' but the fact is that gaslighting reduces his anxiety and guilt after cheating.
Thus, when his infidelity finally comes out in the open, he can partly hold you responsible for the relationship breaking apart.
2. He suddenly showers you with gifts and attention
When a man cheats, he obviously spends less time with his partner. But since he feels guilty about doing so and doesn't want his recklessness to be exposed, he tries the typical distracting tactic of wooing you with material gifts and comforts.
If your otherwise reticent husband unusually and suddenly gives you a lot of gifts, know that something's amiss. Be wary especially if he does not give convincing answers to the sudden shows of material affection. It is usually a sign of cheating husband guilt at work!
3. His behavior undergoes a sea change
Does he try to hide his phone? Or changes his passwords often? Does he refuse to share his bank details or credit card bills? Does he fumble or refuse to answer about his late nights? Has he been getting too many work-related late-night calls of late? These are classic, guaranteed signs of cheating.
When people change their behavior drastically, it can be a bad sign, says Adrian. "But trust your gut and first make sure that you are not feeding your insecurities. Give yourself time to observe the behavior and ensure you are prepared to have a conversation with him," he adds.
Related Reading: How To Survive Betrayal In A Relationship? 8 Ways To Figure It Out!
4. He tries to be the perfect husband and father
These might be signs he regrets cheating or they can be further manipulation techniques but if your husband becomes too good and perfect to be true, then it's time to smell a rat. Suddenly, your late-night TV viewing habits or endless shopping trips do not bother him. On the contrary, he laughs them off.
He may make conscious efforts to spend more time with the kids', helping them with their homework or sports coaching. He may pay extra attention to your needs, wants, rants, and rambles when earlier, he would have ignored them. You might feel he has changed for the better but these could well be just signs of cheating husband guilt.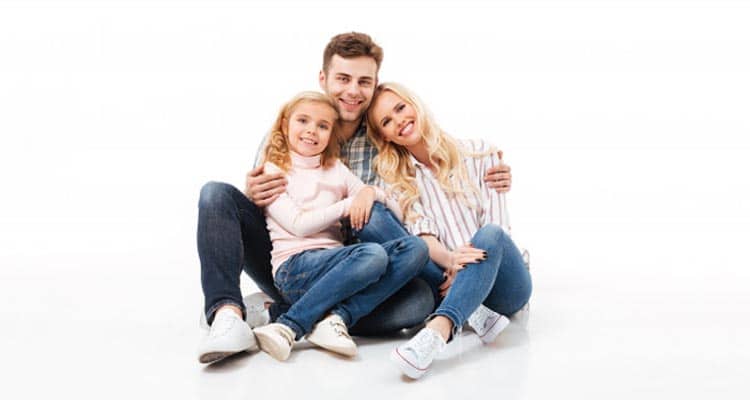 5. He is worried or irritable
In some cases of extra-marital affairs, obvious signs of guilt in a man might not be present. Instead, his guilt and worry about getting caught might be seen in his anxiety and irritable behavior. He might panic at small instances, look lost and sad, or might be unable to meet your eye when you want to have a conversation.
These may be reflections of how cheaters feel about themselves. They are often unable to express their unease. "If it happens too frequently, it's time for a sit down with your significant other to find out what's going on," says Adrian. "Do not attack or blame them, but make it known in a kind way that you are concerned."
In other words, open channels of communication.
6. He stays away and excludes you from his plans
One of the most obvious signs of cheating husband guilt is his reluctance to spend time with you. If he is cheating, suddenly his weekends might get busier. He spends more time at work and is often unreachable. Worst of all, he subtly excludes you from his social plans.
Needless to say, he has an excuse every single time he can't take you out or have you join his office parties. The desire to spend time with your partner should come organically. If he is indeed having an affair, he will find it difficult to juggle time between home and his lover. Hence, the excuses to hide the other side of the story.
7. He constantly talks about leaving, separation and divorce
If words and phrases like 'I will walk out', 'you can leave me if you want', 'divorce', 'separation', 'trial separation' etc come up frequently when you are arguing, know that these must be playing on his mind. Fights are common between couples but a truly committed person does not give up on marriage easily.
But for a person who has someone else, the breakdown of marriage might not be such a big deal. Often during arguments, people express their innermost thoughts. If he blurts out these threats often, it might not be words said in a heated moment but a sign of cheating husband guilt that makes him subtly plant the idea of the possibility of separation.
Related Reading: 5 Surefire Signs Your Partner Is Cheating On You – Don't Ignore These!
8. Your sex life sees an upswing
Passion is integral to keep a marriage alive but what happens to your sex life in case your husband is cheating? Can a man cheat but still love you? Yes, probably he can because problems with you may not be the reason he's straying. It could be that he's just having fun on the side.
If he suddenly wants more sex or suggests new ways to spice up your bedroom, it could be one of the signs he regrets cheating and wants to atone for his guilt. Or it could be that he doesn't want to raise any suspicions in your mind.
There is no real way of knowing, so it's best to combine this behavior with other signs and observe.
9. He develops new interests and hobbies
This is a great thing, isn't it? Developing new hobbies or tastes is always good but only if it is organic and keeping in tune with his personality. If your gym-hating husband hits the treadmill with a vengeance, it is odd. Or if your non-smoker beau suddenly finds it cool to swing a ciggie, it's more than odd.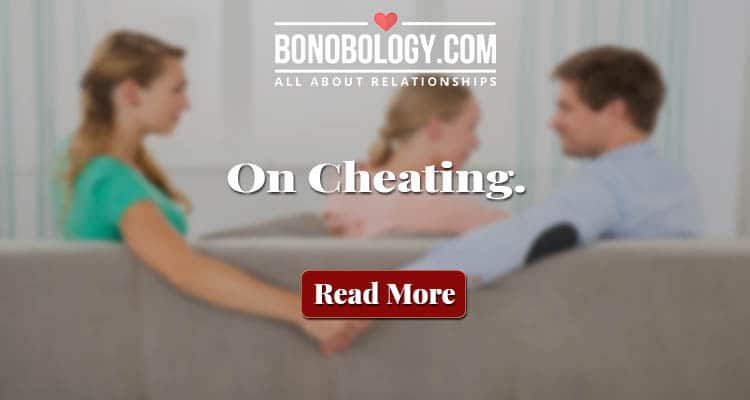 People change and can pick up new habits, good and bad, from friends or outsiders. But sometimes, these new interests might be a smokescreen to hide what's really going on. The guilt may lead him to try and go away from you on some pretext or the other. On other occasions, these hobbies might just be an outcome of the influence of that someone special.
10. The non-verbal cues get prominent
Some of the major signs of cheating husband guilt can be picked from non-verbal cues. If your man is having an affair and the guilt wears heavily on him, it will be visible in his body language and expressions, especially if you have conversations around 'uncomfortable' topics that trigger guilt.
For example, try bringing up the topic of infidelity or share a story of a friend cheating on their partner. He might blush, not be able to meet your eye, might get defensive, or not share your vehement views on betrayal. Conscientious men who are already feeling bad for what they are doing will definitely get affected. You need to keep an eye out for these non-verbal cues.
Related Reading: 10 Questions To Ask Your Unfaithful Spouse
11. His social media behavior is out of place
Social media behavior these days mirrors our reality. Signs of cheating husband guilt can be detected from unusual social media activity too. If he did not follow you on Instagram or Facebook until now, he may suddenly start doing so and go overboard in liking, sharing, or commenting on your posts.
This can be one way to try and cover up his guilt and show the world that everything is fine between you two. On the other extreme, he might withdraw from social media and might hesitate to put pics of the two of you together, share memories, or comment too much on your posts.
Possibly, out of fear of the repercussions it might have on his other relationship.
Signs of cheating husband guilt are very common but it's up to you to pick these up. Handling these emotions well, if you suspect something is amiss, is crucial. So do not overreact or jump to conclusions just based on these signs. Certain behaviors are merely meant to warn you so that you are not taken unawares if your marriage is indeed in trouble.
FAQs
1. What are the signs of your spouse cheating on you?
He spends too much time outside, he doesn't include you in his plans, your sex life has changed, he makes excuses for not spending time with you, he is fiercely guarding his phone and doesn't like you sneaking on his computer are some of the signs he is cheating on you.
2. How do you know if he regrets cheating?
If he suddenly pays more attention to you, if your sex life sees a sudden upswing, if he is showering you with gifts, if he looks away and acts uncomfortable when you bring up subjects like infidelity, these are signs that he regrets cheating on you.
3. Do cheaters suffer?
Cheaters often suffer from guilt, especially if they are otherwise conscientious people and if there were no problems in the marriage. They are aware that their actions would hurt their partner who trusted them and that they have broken the vow of loyalty in marriage.
4. Do cheaters cheat again?
There is no real way of knowing that. Even if a cheater experiences guilt for betraying his spouse, there is no guarantee that in a similar situation in the future, he won't slip up again. If his guilt is too high and he really loves his life partner and works hard on mending the relationship, he may not give in to temptation again.
5 Women Reveal Why They Have Forgiven Their Cheating Husbands