(As told to Ajinkya Sontakke)
I grew up early and wanted to be cool
When I was 20 years old and living in a hostel in Pune, I thought I had the courage, freedom and advanced thinking to do whatever made me happy and make me look 'cool'. Back in the late '70s, for a girl to do an MBA in Symbiosis Institute was a matter of pride and success. I grew up very early due to the hardships of life. My first sexual encounter was at 17 years of age and that too with a married man of 35 years. We did it time and again until I realised that I was the 'other' woman in his life.
As I grew older, I thought it would not hurt me to have an open relationship. I had seen so many of my 'girlfriends' being cheated on that I felt that it is best to be honest about sleeping with someone else while also being with one person. That way we do not hurt each other. I hate drama and so I decided that I was going to be brutally honest about how I felt about open relationships.
Related reading:What is an open marriage and why do people choose to have one?
Let's be open and honest, I suggested
I met a guy at work and we started dating. A few days later I told him that I was fine if she strayed, as long as he told me whom he was doing it with. I also told him that he should not expect me to be 'only' his in bed. As a sexual being, even I wanted to experiment with other men while having the social security with one man.
We both agreed and we started our relationship with equal honesty from both. When I told my friends about the arrangement, they never understood me and called me crazy. Someone said to me, "How can you be okay with sharing your man with other women? And if he is fine with you sleeping with other men, then he surely does not care for you!" That evening I came home and called up my boyfriend. He did not answer.
A few hours later he texted me, "Babe was having sex with this girl I met at a bar, what's up?" I lost control and called him and started yelling at him. I was very upset to know from my friend that he did not care for me. The only reason why I ever wanted an open relationship was to ensure I never get hurt. But the feeling of not being cared for was even more agonising than knowing that your partner is cheating on you.
Related reading: When this couple wanted to transition from an open marriage to a traditional one
I can't take this any more!
I called my boyfriend to meet me. He snapped at me for being angry with him when it was my idea to let him have sex with other women. I asked him, "Do you love me? Do you even care for me?" and he replied, "Of course!" "Then why don't you stop me from sleeping with other men? And why can't we exclusively be with one another?"
As soon as those words came out of my mouth, I realised that I was regretting being in an open relationship. I wanted to protect myself from the hurt that any man could cause me and I realised that I had pushed myself into this trap.
"Well, I thought we had an arrangement. You had no problems with me having sex with other women and now I am used to it. If you ask me to suddenly be monogamous I can't. But if you want to stop sleeping around then it is your choice," he said. As much as I wanted to tell him to stop it, I realised that no man would ever want to give up on a chance to date a woman and also be allowed to stray.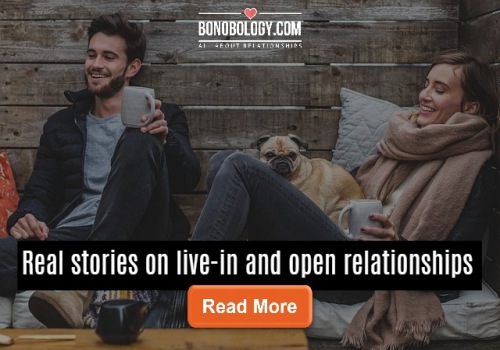 Now it's too late and it hurts
I wish I hadn't told my friend who made me realise that I was a fool to have wanted an open relationship. What I really wanted was honesty and I could have gotten that by being monogamous as well. I love my boyfriend and while I now want a regular relationship, he is suggesting that I can leave him if I'm not fine with being in an open relationship as I proposed. I also wish I had set a condition when we started dating that it will be at my discretion that I can ask him to be exclusive when I think the time is right, but I figured it was too late to even do that.
https://www.bonobology.com/why-she-is-happy-for-her-husband-to-have-affairs-outside-their-marriage-even-though-they-love-each-other/
https://www.bonobology.com/plays-around-im-not-supposed/
https://www.bonobology.com/i-wont-play-the-game-of-being-gay-and-polyamorous/