In a few days, my friend Shikha is going on a vacation to Goa with a guy she has been sleeping with for six years, but whom she has never once called her boyfriend. They have a friends with benefits relationship. They live in different cities, but inevitably, a few times in a month, they find each other somewhere in the middle, have their few days of romance, and then go their separate ways.
Over time, Shikha and the guy became really close. They are emotionally intimate, and yet are completely free of any burden of jealousy and ownership. They feel comfortable spilling their guts to each other because they feel they don't have anything to lose. They share with each other their previous relationships, their fantasies, their heartbreaks. "Once, he told me about a long, complicated affair he had with his neighbour and I am the only one who knows about it," said Shikha. She loved that story because it gave her a kick to know something about him that no one else did. Sometimes it sounds as if we are more honest in our 'friends with benefits' relationship than we are with our spouses.
Related Reading: I am in a friends with benefits relationship and I love it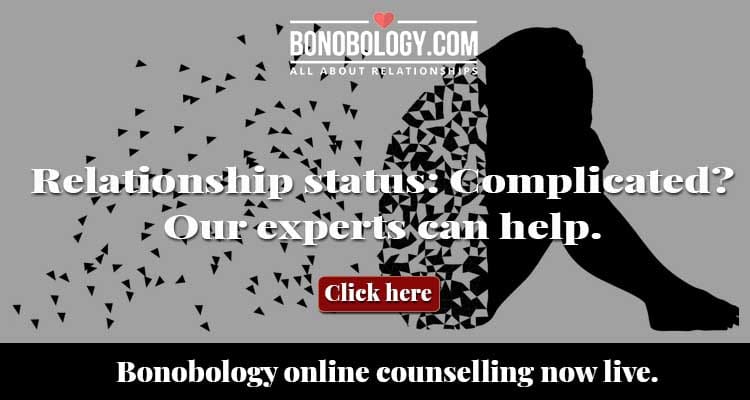 In one of the episodes of Mad Men, Betty seduces Don at Bobby's summer camp, right after both of them have remarried. After the woodland escapade, while they are lying together in bed, Betty says to Don about his new wife, "That poor girl. She doesn't know that loving you is the worst way to get to you." Nasty but true. Sometimes romantic friendships or a friend with benefits can offer you a type of intimacy that even committed relationships cannot.
What Is A Friends With Benefits Relationship?
We find many around us involved in such 'friends with benefits' arrangements. These arrangements are also called romantic friendships, or a f&*k buddy, or perhaps even a relationship with 'no strings attached.' Okay, let's be real here: There always tends to be few strings, don't you feel so? Bonobology contributor Ayushmaan Chatterjee asks if it is rational for someone to be in a 'friends with benefits' relationship.
Also, how logical is it to have sex with somebody and still opt out of any emotional bonding? And, what if one of the partners ends up developing attachment to the other partner?
A friends with benefits relationship is indeed a tricky one. You could start with just enjoying sex but repeated physical intimacy tend to have a tendency to push people towards an emotional connection. The problem arises when one person starts getting emotionally attached and the other one doesn't. Then there is possibility of heartbreak.
In order to understand the friends with benefits relationship we need to hard on a few points.
There is no commitment: You cannot expect any commitment, not now, not ever. So while in a relationship with you your FWB partner might commit to someone else. That is perfectly possible.
You have to fully agree to this: You cannot just plunge into a friends with benefits relationship without a thought. Talk about your no-strings attached arrangement and then only take it forward.
Avoid future complications: You could be attracted to someone and that person only wants an FWB. Don't walk into the arrangement thinking they would eventually fall for you. This would terribly complicate things.
They could be in other FWBs: People might be into numerous friends with benefits relationships. Check out if that works for you. If you feel upset then opt out of the FWB arrangement.
Related Reading: Sleeping with your best friend? Here are 10 pros and cons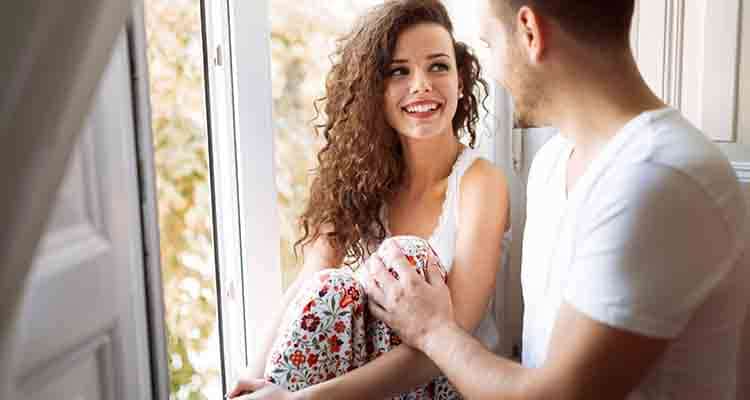 Can a friends with benefits relationship work?
"Of course it is rational," says Vaidi. "Isn't it the ideal relationship with the best of both worlds? The comfort of companionship, friendship and sexual gratification without the baggage that marriage brings along with it."
The emotional bonding might eventually happen and that's when the arrangement either falls apart if both are not on the same page or transforms into marriage if both feel it right. Meghna feels it is important for both the parties to be on the same page before, during and after the 'relationship' has taken flight. Only then everything can remain in order.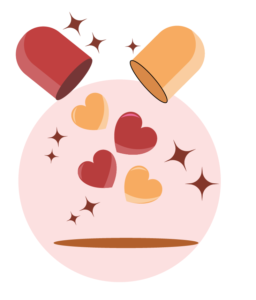 Get your dose of relationship advice from Bonobology right in your inbox
There is nothing irrational about indulging in friends with benefits relationship, as long as both parties are clear about it, feels Vivek.
Related Reading: 10 Signs You Are Moving From Friends To Lovers
Sex is a bodily need and it's not necessary that there should be emotions to ensure it's fun. If one of the partners ends up developing feelings for the other, it's time to take a call — whether to stay or leave — and this happens often."The best thing to do is to be open about it and have a conversation about it. If you don't expect emotional support from that person, tell them that. If you think you can take this forward, tell them that. If you are sure you cannot have that emotional connect and companionship, it's better to leave." That's Vivek's friends with benefits relationship advice.
With a 'friends with benefits' relationship, there is no illusion about your sexuality and so you can be really verbal about it. It's a relationship where two people like and respect each other and like to have sex. There's beauty and freedom and playfulness in that honesty. The best part is that you are not being judged.
Both the partners in a 'friends with benefits' relationship get all the good stuff about being in a relationship – the cuddles, wild sex, the juicy secrets – sans the boring activities that come as a package with commitment, like bearing with your girlfriend's PMS or helping your boyfriend wash his clothes on a weekend.
So how does a friend with benefits relationship work then? The arrangement of 'friends with benefits' works only if the 'friend' part stays at play. If you change the dynamics of it into being a real relationship, then those playful games might not seem so sexy anymore.
Related Reading: From An Innocent Friendship To A Sexual Affair – How Emotional Infidelity Ruins Relationships
How long do FWB relationship usually last?
We believe friends with benefits relationships should last as long as the expectations do not build up. So that could be a few weeks or a month till the fun lasts. or it could be as long as 6 years, as was in the case of Shikha.
It should last as long as you get great physical satisfaction out of it, have fun in bed, can talk about anything under the sun and enjoy all the way.
There have been people who have been friends with benefits, they got married to separate people but they went back to the FWB life because they missed the physical chemistry with their respective partners. This could actually complicate things and amount to cheating. So it's pertinent to know when you should stop your friends with benefits relationship. It's not right to continue as friends with benefits while in a relationship.  It would lead to a lot of hurt.
How often do friends with benefits see each other?
An FWB relationship is distinctly different from dating because when you are dating someone you are looking for romance, emotional intimacy and a relationship. If you heed our friends with benefits relationship advice then the best thing to do about this kind of a relationship is to meet only when you can get physically intimate.
Otherwise you can catch up at parties or when you hang out with the gang but meeting over cuppa and conversation isn't really necessary in a FWB relationship.
Yes, you can have your conversations when you are in bed together. Friends with benefits often share secrets with each other because there is no possibility of judgment.
So if you are asking how often should friends with benefits see each other? Our answer would be they should meet when they can have sex. That could be a few times in a week to a few times in a month and even a few times a year if they are living in different places.
But we believe there are some friends with benefits rules for guys. They should always ensure they are using protection, create emotional boundaries and shouldn't expect his FWB pal to set his wardrobe right or look after him when he is down with the flu. She could have done it earlier as a friend but when you are in a FWB relationship cut out the emotional part from it.
How does friends with benefits work? Well!! for some it works for great sex but some do get emotional in the long run. There have been instances when a FWB relationship has led to marriage but most often it leads to heartbreak when emotion comes in. So be careful how you deal with it.
8 Open Relationship Rules That Have To Be Followed To Make It work