If you turn to the dictionary to find out the meaning of cohabitation then we come to two meanings:
The state of living together and having a sexual relationship without being married.
The state or fact of living or existing at the same time or in the same place.
So the meaning of the term becomes crystal clear. It can be extended to two people who are in a relationship, are living together but are not married and it can also be the harmonious existence of parents with adult children living under the same roof, or two friends sharing the same house.
Related Reading: 21 Wedding Gift Ideas For Couple Already Living Together | 2020
What Is The Definition Of Cohabitation?
Cohabitation predominantly implies two people living under the same roof as spouses but they are not legally married.
They cannot fish out a marriage certificate at the drop of a hat but they could have joint property rights, a joint bank account or legal responsibility of children they may have had while cohabiting.
Usually cohabitation is looked at as an alternative to marriage where you live together as life partners but without the paraphernalia of a wedding ritual or a legal stamp of togetherness.
Cohabitation is looked at as a monogamous relationship which could be a prelude to a marriage. This is called premarital cohabitation.
But in the modern age cohabitation comes with a slight twist. Not all couples cohabiting these days are looking at marriage as a culmination of their relationship.
For instance a cohabiting couple could be two roommates who move in together to share the rent and start a friends with benefits relationship. Marriage is the lat
Related Reading: We were friends with benefits, but I wanted more..
They could also be a couple in an open relationship who are interested in experimenting with other partners but cohabiting works for them because they can have a primary relationship as well.
Many college and university students start the cohabiting lifestyle to save rent and other expenses and just to have  sexual intimacy with a partner but they know it fully well that they would be moving on in different directions in the future.
There are examples of some couples who cohabit with their parents so that they could pay off their student's loan or save for the mortgage of a house. Some couples also cohabit to look after ailing parents and they could be living like one large family where both sets of parents move in with them. This is what we call cohabitation families.
People in LGBTQ relationships also opt for cohabitation because not all countries or states in the United States allow same-sex marriage.
What is an example of cohabitation?
Let's start with the example of a very famous couple in Hollywood. Actors Goldie Hawn and Kurt Russell started the cohabitation lifestyle way back in 1983. Since then there have been endless speculations about a possible marriage but the couple chose never to get legally married.
For 37 years they have been cohabiting and they are parents to Kate Hudson, who is a Hollywood star in her own right. Kate is the daughter of Goldie's former husband Bill Hudson. But to Kate, Goldie and Kurt are the parents she always looks up to. The actors are also parents to Oliver Hudson and Wyatt Russell.
Goldie Hawn in numerous interviews has said, "You need communication and compatibility to be together. Whether you cohabit or get married it won't work unless you are ready to give your best to the relationship."
But we must say that not all couples cohabit for so long, they mostly tie the knot when they look at the long-term aspects of the relationship. But not all couples living together are in it for marriage either.
Does society accept cohabitation? A Pew Research Centre survey conducted in 2017 shows that 69 per cent of Americans feel it is okay to cohabit even if they don't plan to get married. Sixteen per cent said cohabitation was acceptable only if couples wanted to make it a prelude to marriage and only 14 per cent said that cohabitation was never acceptable.
In fact, the cohabitation vs marriage statistics show that 53 per cent Americans are married now which is down from 58 per cent in 1995.  Currently 66 per cent of married adults in the US had cohabited before they got married.
Cohabitation Vs Marriage
On a lighter note it is said that cohabitation has all the stress and duties of marriage except for the legal rights.
Cohabitation might not be legal like marriage but if you are living together as a couple then the law cannot interfere in your life and decisions. But neither does it have the legal stamp of a marriage that automatically gives the partners certain rights.
Related Reading: Marriage VS Live-In Relationship: Everything You Wanted to Know
When two people are married property ownership, custody of the children, responsibility of debts and inheritance rights are automatically clearly chalked out. But that does not happen in case of cohabiting couples who often move in together without once giving a thought to the legal aspects for future reference and keep grappling with it all their lives.
As more and more people in the US are opting for the cohabitation. Cohabitation statistics show between 1970 and 1990 the number of couples cohabiting in the US went up from 523,000 to 3000,000 or 3 million. The numbers actually quadrupled in 20 years. Now the numbers stand at 17 million.
The reasons for cohabitation are many. For starters couples want to find out their compatibility before they want to commit to a marriage.
Also cohabitation has financial reasons. The wedding is a costly affair, many people are still paying a student loan when they start cohabiting and living together is a great way of sharing rents and daily costs.
Another major factor that is often ignored in the cohabitation vs marriage debate is the marriage penalty tax that is levied in the US. Couples who earn high incomes have to pay more taxes when they get married but couples with low incomes or single-earning households are given the marriage bonus. Also when a married couple buys a home they have to pay a much higher mortgage interest rate.
So the financial calculations work better in terms of cohabiting than marriage. Although a married couple enjoys more legal rights.
What Are The Advantages Of Cohabitation?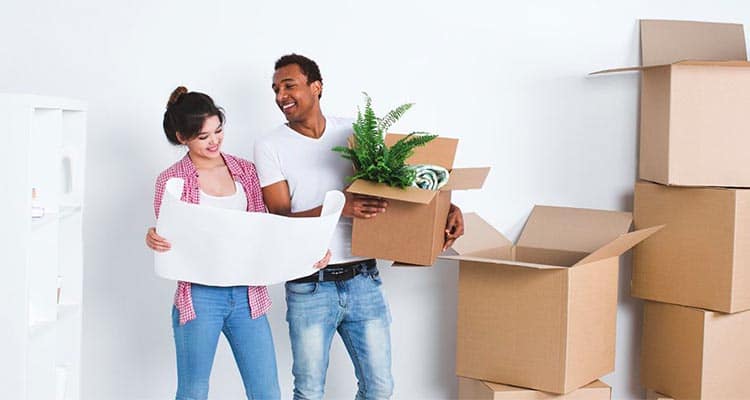 Earlier people would just move in with bag and baggage and start living together like a couple. But now as more and more young people are opting for the cohabitation life, they want to iron out the issues that have plagued earlier generations.
So they opt for a cohabitation agreement that would allow them not to fret over joint property investments or child custody in case they plan to go their separate ways.
The Pew survey statistics once again show that 65 per cent Americans want cohabiting couples to have legal rights like married couples. But till that happens, the cohabitation agreement allows some advantages to a cohabiting couple.
1. Property rights
It allows 50:50 ownership to a couple when they invest together in a property. The rights are very clear and there is no fuzzy area.
So if a couple decides to part ways there are no legal hassles over property rights because it's all written in the cohabitation agreement.
2. Financial agreement
When staying together it chalks out who pays the bills, share in the mortgage and EMI, payments on insurance so that there isn't a constant strife around finances.
In a way this a great advantage because married couples do not have an agreement like this to fall back on when dealing with financial issues.
3. Custody and maintenance
In case of a split there isn't a need to fight a nasty custody battle. Two people can decide beforehand on the custody and maintenance of the children in case they opt to separate.
The co-parenting agreement is already there so the split is smooth.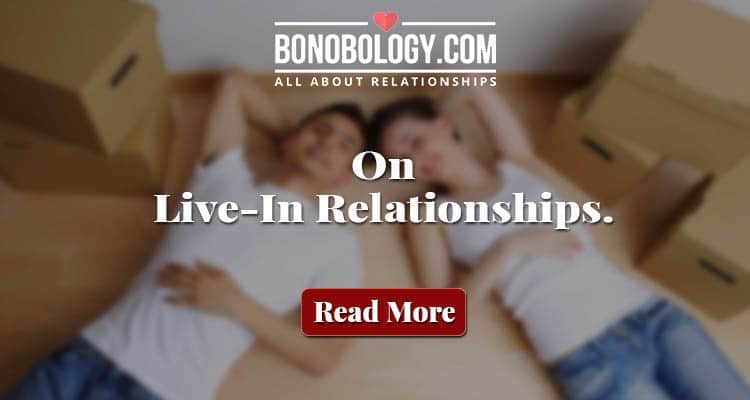 4. Reduces stress and spending
Having a cohabitation agreement can do away with future stress and spending on legal aspects in case you decide to split.
You don't have to hire an attorney and fight a court battle. On the contrary the advantage over marriage is in case of cohabitation, everything is written in black and white before hand.
5. Gives security
The insecurity that often creeps in when a couple is living together often becomes a bone of contention in a relationship. When a legal agreement is in place a couple feels more secure about the future.
Since most couples are opting for cohabitation these days like the marriage certificate, the cohabitation agreement is their legal security.
Related Reading: Moving In Together Checklist – Know Your Readiness
What Are The Disadvantages Of Cohabitation?
While cohabitation has a whole lot of advantages because you get to know each other better, it also has some disadvantages.
1. Knowing too much
Sometimes knowing each other too much has its disadvantages. Many couples quickly become sick of each other's presence and what started as a prelude to marriage could end quickly.
Since they are not legally bound like in a marriage a small issue could lead to a couple parting ways easily.
2. Insecurity in a relationship
Unlike a marriage cohabiting couples often become easily convinced about experimenting with an open relationship or try swinging.
This often creates complications in relationships.
3. Expectations soar
Even if couples move in thinking they are in it for the short term an emotional bond is bound to develop and one partner might start expecting the culmination to be marriage while the other might not be ready for it.
In that case issues start in the relationship and breaking up with a live-in partner is extremely pain.
4. Trust issues
Research has shown that married couples trust each other and feel more settled in a relationship than cohabiting couples. The feeling that it could end anytime looms large.
So cohabiting couples develop trust issues and they have to work doubly hard to build trust in the relationship.
5. Children's security
Children growing up with cohabiting parents might miss the security of marriage or having an extended family.
Children often become fearful that their parents would part ways after an argument because they don't have to go to court and go through the process of a divorce. Children would need extra love and care to feel secure.
Why Are More Couples Cohabiting?
As cohabiting statistics have shown more and more couples are choosing to live in instead of tying the knot. Although some are getting married eventually but the first question is rarely, "Will you marry me?" it is more often, "Will you move in with me?"
Why are more and more people opting for cohabitation?
1. No belief in the institution of marriage
This shift from marriage to cohabitation has happened because most millennials who are choosing to live in right now have grown up in a society where they have seen marriages breaking up pretty often. The divorce statistics in the US show that while 6.8 per 1000 people in US get married every year, 3.2 per 1000 get divorced. So almost half of the marriages end in a divorce.
Related Reading: Should You Get A Divorce?- Take This Divorce Checklist
Many young people have gone through their parents' divorce and they do not want to deal with it in their own lives.
This is a very negative way of looking at things but that is one of the major reasons why the present generation is wary of marriage. The legal hassles of divorce have proved daunting.
2. Financial reasons for cohabitation
Is it wrong to live together before marriage? Not at all. And cohabitation statistics show that more people are okay about living together than ever before. But what is wrong is the reasons that are leading to the cohabiting lifestyle.
People are opting to cohabit because of financial reasons. People are perpetually plagued by job loss, low income levels and job stress that are stopping them from taking the vital decision of getting married and starting a family. A rise in rents and property prices and shrinking job market are throwing more people into a quarter-life crisis than ever before.
Most millennials never feel financially settled enough for marriage. A few decades ago people were keen on marriage, but the changing economic scenario has added to the hardships. As mentioned earlier, taxes levied on married couples as opposed to single people, doesn't make marriage favourable either.
3. Socially acceptable
Also cohabitation has become more socially acceptable not only in the US but also in a conservative country like India. People are not judged for their cohabiting lifestyle and it is often seen as a great option by the older generation too. Cohabiting couples often establish strong bonds with their respective families.
They do not need the social sanction of a marriage to live a fulfilling life. So cohabitation works absolutely fine with the millennial mindset.
4. It's easy to move in together
All you need is a house or an apartment to move in together. Most people do not even go through the formalities of a cohabitation agreement. They are just happy sharing the same roof.
Gradually they find their way through their relationship. Moving in together is the first big step they take in the relationship.
5. Cohabitation means you are serious about each other
Not every relationship ends in cohabitation. You could be dating a number of people but when you plan to move in together with someone that means you are serious about them.
You can share your bathroom and your bed only with someone with whom you share a certain comfort level and familiarity. So when couples are serious about each other they move in.
Apart from sharing rent or experimenting with relationships, if two people who are in a monogamous relationship and move in together then it means they are serious about cohabitation. This means the relationship is all set for the next level.
FAQs
1. How common is cohabitation?
Does society accept cohabitation? A Pew Research Centre survey conducted in 2017 show that 53 per cent Americans are married now which is down from 58 per cent in 1995.  Currently 66 per cent of married adults in the US had cohabited before they got married.
2. Why do couples cohabitate?
Couples cohabitate because they want to know each other better. Sometimes they come from divorced families and do not believe in marriage. Also, paying the rent together works out financially and they don't have to pay taxes and higher mortgages that married people, who earn well, have to do.
3. In what states is cohabitation illegal?
Cohabitation is still illegal in states like Mississippi, Michigan, Florida and Virginia in the US.
4. Does cohabitation lead to divorce?
Only marriage can lead to divorce. You can have a cohabitation agreement which puts down property rights and children's custody rights. When a cohabiting couple parts ways they just have to honour the agreement.