When it comes to cheating in a relationship, sleeping with someone other than one's partner or getting involved in a full-blown affair are commonly considered as crossing the line of faithfulness. However, betraying a partner's trust cannot be compartmentalized into black and white so easily.
There are a lot of grey areas where an act may be considered as cheating on someone from one person's perspective and be interpreted as completely normal from another's. It is these grey areas that often become a bone of contention between couples. Even more so, in cases where both partners have divergent views of the issue.
Have you and your partner have been arguing and bickering over whether or not a particular act qualifies as transgression? Understanding what is considered cheating in a relationship can help you gain clarity on how to address this sore point tactfully.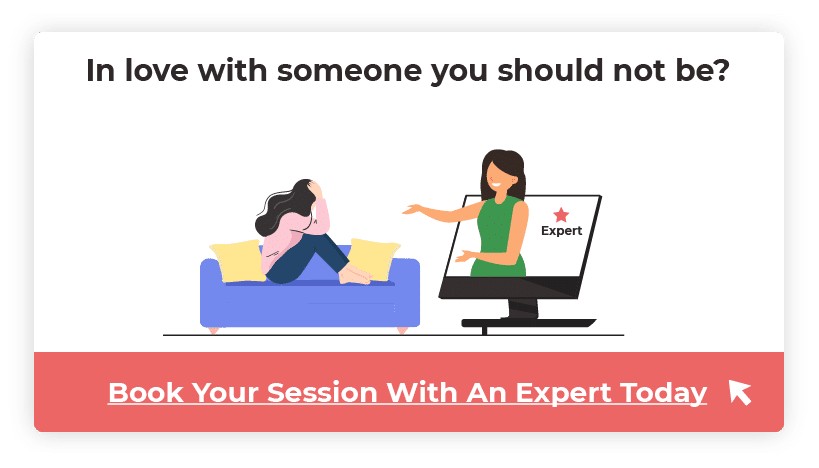 What Is Considered Cheating In A Relationship?
Broadly put, cheating in a relationship can be defined as betraying the trust of your romantic partner by establishing a sexual or emotional relationship with someone else. In that sense, developing different types of intimacy with a third person constitutes as cheating on someone.
Physical cheating means becoming sexually involved with someone other than your partner while being in a monogamous relationship. This includes both one-night stands as well as long-term extramarital affairs. But what about non-sexual forms of physical contact such as holding hands or hugging? This is one such grey area that can be interpreted differently, depending on a person's perception.
Related Reading: When My Wife Cheated On Me, I Decided To Show More Love
Among other obvious forms of cheating in a relationship is emotional infidelity, where a person develops a deep connection with someone outside the relationship. When a partner starts relying on someone else to have their emotional needs, neglect takes hold in the relationship.
Since you're catering to your needs at the cost of your relationship, it definitely constitutes as cheating.
Curiously enough, people's views on what is considered cheating in a relationship can vary depending on their backgrounds, gender, cultural references, ethnicity, life experience and so on. To address this ambiguity, the University of Michigan carried out a study, Was that Cheating? Perceptions Vary by Sex, Attachment Anxiety, and Behavior, where undergrad students were asked to rate 27 behaviors as indicators of cheating on a scale of 1 to 100.
As per the result, from touching inappropriate areas to sending explicit texts, and meeting an ex's, 10 such behaviors were classified as cheating in a relationship.
11 Things You Didn't Know Amount To Cheating In A Relationship
Of course, you know that being sexually involved with someone other than your partner qualifies as cheating. Well, at least in a monogamous relationship. But what about spending a night in someone's bed, even if no intimate connection was established? Does that count among types of cheating? If done without your partner's knowledge or consent, most definitely yes.
Related Reading: 15 Shocking Things Cheaters Say When Confronted
But a person who was involved in a situation may not view it that way. They may argue that since no line was technically crossed, it's a harmless act. To help you identify the thin line between harmless fun and acts of transgression, here is a rundown on 11 things that you may not know amount to cheating in a relationship:
1. Being too close to a friend
A monogamous relationship is built for two people. Adding a third wheel is bound to throw it off balance. That's why being too close to a friend can amount to emotional cheating in a relationship, especially if this friend of the sex you're oriented toward. If you're attracted to this friend, it is an obvious red flag that you're crossing the line of fidelity.
Even if you share a platonic love for each other, prioritizing your friend over your partner all the time falls in the grey area that amounts to cheating. If you keep secrets from your partner and confide in your friend, turn to them for emotional support, you are inching closer to an emotional affair.
2. Venting about your partner to someone
Criticizing a partner and sharing their flaws with someone you're attracted to is the oldest trick in the cheater's playbook. So, if you're guilty of venting about how awful your partner is to someone you're emotionally attached to or have a crush on, you're cheating in a relationship.
Now, this may seem harmless. But consider the situation with roles reversed. Your partner telling someone they're close to all about how insufferable you are. Wouldn't you feel devastated and betrayed? Yes? Well, you have your answer on why this seemingly harmless action is among forms of cheating in a relationship.
Related Reading: 18 Complications Of Having An Affair With A Married Man
3. Flirting online
Virtual relationships are a lot easier to sustain than their real-life counterparts. Just talking, flirting and flattering, without the responsibilities and obligations that come with a real relationship, can make the prospect alluring. Since all your need to pull this off is your phone and internet connectivity, falling into the trap of flirting online with multiple people while being in a monogamous relationship is easy.
Be that as it may, this flirting is rarely innocuous. You're investing your emotions, time and effort in another person while keeping your partner in the dark.
That is the very definition of cheating in a relationship.
4. Erotic text conversations
You may be sharing your sexual fantasies or experiences with a 'special' friend and telling yourself that it's all good since you're not actually crossing a line. Heck, you're not even sexting with this person. Just sharing your thoughts and desires.
Ask yourself, do these conversations turn you on, even if just a little bit? Will you be comfortable letting your partner read these chats? Do you find yourself deleting these messages to keep your SO from chancing upon them?
If the answer to all of these questions is yes, you, my friend, are guilty of cheating!
Related Reading: In Love With A Married Woman
5. Being in a relationship with your phone
Do you bury your head in your phone while your partner is trying to have a conversation with you? How often do you spend your evenings watching videos on YouTube with earphone plugged rather than spending quality time with your SO? Is your phone the last thing you interact with before going to bed and the first thing you reach for in the morning?
In this case, a device has become the third wheel in the relationship. While not many may see it as a form of cheating, this kind of emotional neglect does amount to a transgression.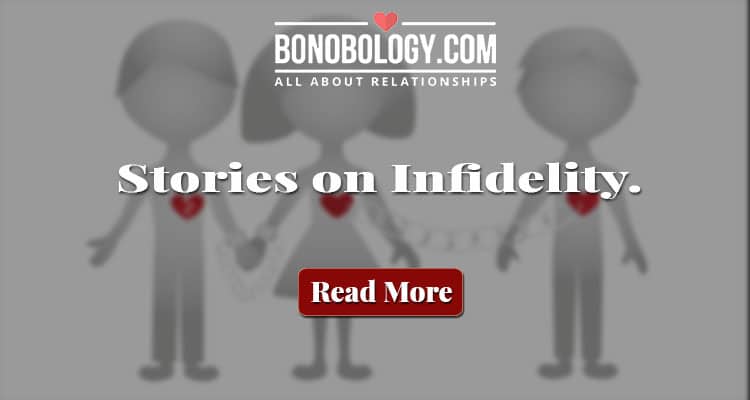 6. Lying about someone's presence in your life
Say, you're out for lunch with a 'special friend' and your partner calls or texts. You instinctively lie about hanging out with this other person. You may tell yourself that you're 'just friends'. The fact that you have to conceal your connection with this friend from your partner is proof that there is more to this friendship than you're letting on or acknowledging.
By lying to your partner about it, you're resorting to one of the types of cheating.
7. A secret friendship
If you have a friend whose existence is unknown to your partner, then that too amounts to cheating in a relationship. For the same reasons as lying about someone's presence in your life.
If you have nothing to hide or no underlying feelings for this person, you wouldn't hesitate in making them meet your partner. But the fact that you're talking to, meeting, spending time with someone that your SO has no inkling about makes you unfaithful in your relationship.
Related Reading: Infidelity: Should You Confess To Cheating On Your Partner?
8. Lying about your relationship status
What is considered cheating in a relationship? Well, lying about your relationship status certainly counts. Say you're out clubbing with your friends and you meet a cute guy at a bar. He asks for your number and you hand it to him without thinking twice. That, in itself, sends a signal that you're interested and available.
Now, just to be sure, he asks if you're single and you say yes! By denying the existence of your relationship, you're cheating on your partner.
9. Imagining a relationship with someone else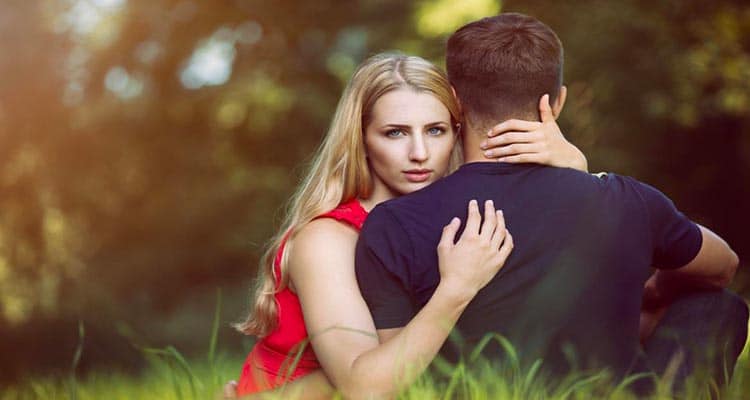 Well, we all have our share of secret fantasies that we enjoy reveling in from time to time. A guilt pleasure, if you will. Something that we'd never say out loud or act upon. There is no need to panic and worry about the future of your relationship just because you had a wet dream involving Ryan Gosling or Emma Stone.
But if you're consistently dreaming about or imagining what it'd be like to sleep or be romantically involved with someone you're close to, make no mistake you're deeply attracted to this person. You may even be inching close to a full-blown affair.
You may not have crossed that line yet but the act of drifting into the fantasy land, in itself, qualifies as cheating on someone.
Related Reading: I Am Attracted To Another Man And I Don't Regret It
10. Being dishonest about money
According to a poll, 60 percent of the respondents were of the view that financial infidelity is as serious a breach of trust as physical or emotional cheating. So, if you have been lying to your partner about your earnings, spending habits, assets and liabilities, it amounts to one of the different types of cheating.
When these financial secrets tumble out of the closet, they destroy the trust between a couple. This can threaten the future of your relationship.
11. Planning a hypothetical future with someone
Say, you have developed feelings for someone other than your partner. They too feel the same way. Or you've reconnected with an ex and realized that you both still have feelings for each other. You may hold yourself back from acting on your feelings because you're in a relationship.
But, then, while speaking to them, you start talking about a future in 'what ifs'. 'What if we hadn't broken up? Would we be married today?' Or 'what if we had met when I was single? Would you have asked me out?'
This is an absolute betrayal and definitely amounts to cheating in a relationship. You're imagining life scenarios where your current relationship doesn't exist because you've started viewing it as a hurdle in getting what your heart truly desires.
Cheating in a relationship can occur in varies forms. Whenever you're in doubt about which side of the fidelity line an action falls, one of the psychological facts about cheating that can act as your moral compass is – if you feel the need to hide it from your partner, it's cheating.
FAQs
1. What is considered cheating in a relationship?
Broadly put, cheating in a relationship can be defined as betraying the trust of your romantic partner.
2. Can you be in love with someone and cheat on them?
You may tell yourself that you're in love with the person you're cheating on. But in reality, when you're in love with someone, there is no room for a third person or distractions of any kind.
3. Why do people cheat on people they love?
Often, unresolved feelings from the past or underlying issues in the current relationship are the reason people cheat on those they claim to love.
4. Can a cheating relationship work?
For a relationship to work after a breach of trust, first and foremost, the cheating has to stop. Even then, it is a long road to recovery. Making the relationship work will require a consistent effort from both partner's for the long haul.
I Had An Affair With A Married Man And I Hoped For An Ever After…