Going out on your first date is always a special occasion. You would always want to look your best, be it in your clothes, in your make-up or accessories. That's why I have listed some outfits for first date that would make you the absolute head turner.  
What to wear on a first date for drink? What should be a plus size casual date outfit or a coffee date outfit? What are the best first date outfits for summer? How much you wished, you had someone to advice you on all these things…well I am here to help you look your best. I have ideas for 10 outfits for all you ladies and also ideas on how you can put them together along with accessories, make-up and create stunning looks.
From casual date outfits to the winter first-date look to how to rock a date night outfit in a pair of jeans, I have put it all together.
Related Reading: What Men Notice About Women On Their First Date
10 Outfits For First Date
Writing on first date outfits is always exciting because you think of all the possibilities and all the looks you can put together thinking of the seasons, the time of the day when the date is scheduled to what you prefer to wear.
What to wear on your first date/ Let me tell you.
1. The classic look
Summer is all about wearing something light, breezy and colourful. Let's start with a very basic look which however is an absolute classic.
A white linen shirt/top/tunic paired with a pair of indigo or light blue denim. Beige/tan pumps. Light jewellery comes in the form of pearl studs and a may be a sleek ring.
Beige or a tan piece of tote bag to carry everything you need. If you have short hair you can let it loose otherwise you can have gelled back hair in a bun. An eye shade in shades of brown (frame) is a must.
Minimal eye make-up, may be just an eye-liner. A very nude look is something that I am talking about. A lip gloss in the shades of dark beige will look very nice. Don't forget to spray a good fragrance with some floral accents.
This is one of the first date outfits guys love and the moment you walk in they feel comfortable around you. This is an ideal coffee date outfit.
2. Try something dressy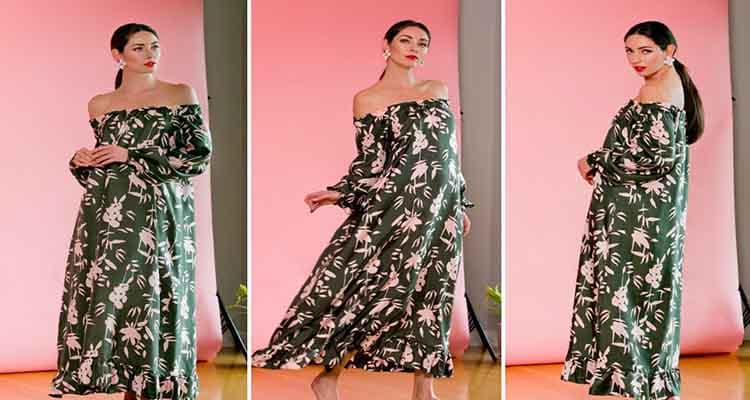 For this look I would recommend something more dressy, a draped dress. A little above the ankle, bias-cut, in hues of yellow peach and pink with floral prints or may be a kaftan dress teamed up with a pair of laced up Roman sandals.
These pairs will give you the feeling of being free and light, your feet won't feel couped up in a pair of closed shoes.
These are a great first-date outfits for summer or look really lovely as spring date outfits. And if you throw in the right first date conversation with this you are all set.
Carry a tan tote with this. For your hair have it loose – both literally as well as figuratively. You can build up this look by wearing chandelier ear pieces. Make-up again I would recommend something light as I think the nude make up rocks and doesn't take the importance away from your outfit. Use matte deep beige for your lips.
Related Reading: Dating Etiquette – 20 Things You Should Never Ignore On A First Date
3. First-date outfit for dinner
For this look, and I took it for granted, that it will be an evening look, I want to suggest a claret or a wine red knee length, a sleeveless dress in linen with black accents around the neckline and armhole. Team the dress up with a chocker in black stone set in black metal. This is ideal to wear on a first date to dinner or is a great casual night out outfit.
Keep your hair open, create the smokey look for your eyes and marsala lips. Black pointed stilettos and a black clutch completes the look. While you know the right outfits for first date now, hope you know what you should never do on a first date.
4. Casual spring date look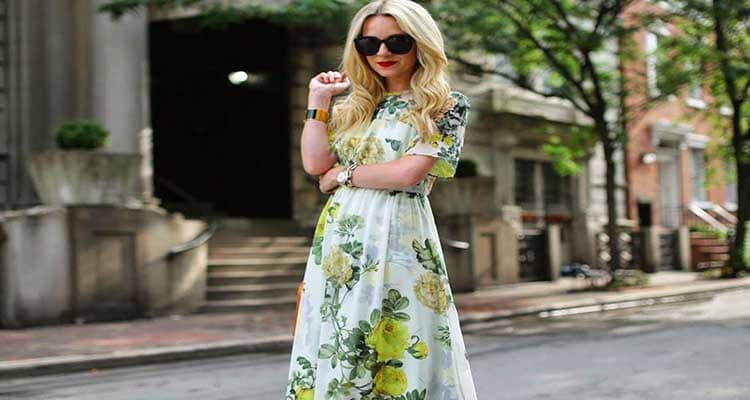 A black floor length draped georgette dress with a low plunging draped neckline and high side slits can be one of the ideal outfits for first date. Hair done in a messy style bun. For jewellery use a pair of statement making antique long earpieces.
Nothing around the neck. An oxidized bracelet with some black crystals/stones embedded in them. Stilettos for sure and an antique metal clutch.
Work on eyes with Kohl and use a red lipstick. Fragrance with a subtle hint of rose would start the evening on the right note.
5. Wear bright colours in the rain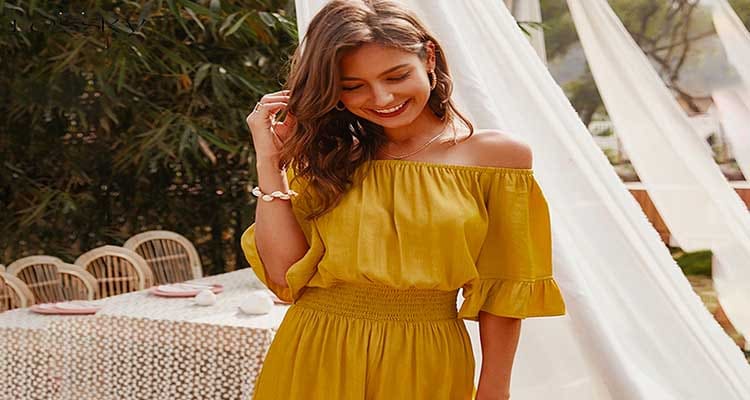 Monsoons are always dark, dull and wet. You think you cannot wear good colourful clothes, you are wrong. The trick is to wear something which is practical as well as aesthetically beautiful. Light clothes, dramatic make-up and heavy accessories can create all the impact.
I think a hue like rust will brighten up the gloom. An off-shoulder jumpsuit will create the required amount of drama. Teamed up with a comfortable snuff pair of wedges will add the right amount of casualness in the whole look.
Hair tied up in a top knot with a pair of gold and pearl chandelier earrings. A long gold chain interspersed with pearls twisted a couple of times as the neckpiece. Very dull gold make-up with beige lips would make the date memorable.
Related Reading: 50 Double Date Ideas That Are Fun
6. The dramatic shirt dress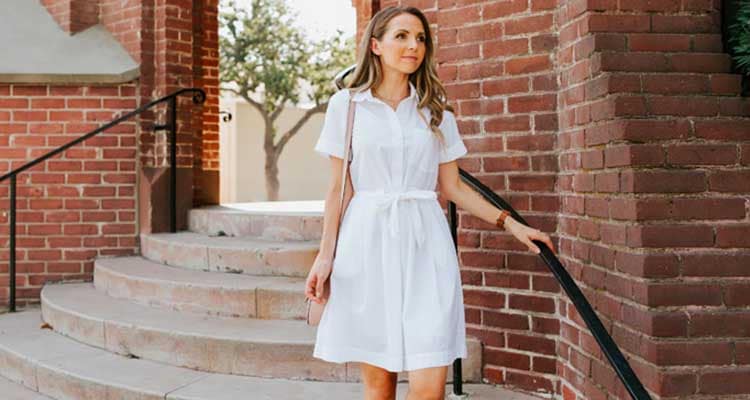 I love the shirt dress and it could be one of the smartest outfits for a first date. In the space of adding drama, the next look would be an ombre dyed shirt dress. A linen shirt dress dyed to perfection in the shades of bright mustard to light grey with accents of blood red.
Highlighting the dress with jewellery in gold and ruby small ear studs, so the rubies sparkle just the right amount out of the gold base. Hair to be kept loose. Make-up very natural, just the lip in ruby red. Small clutch in read leather and red leather stilettos.
7. Wear a raw silk dress and bolero in winter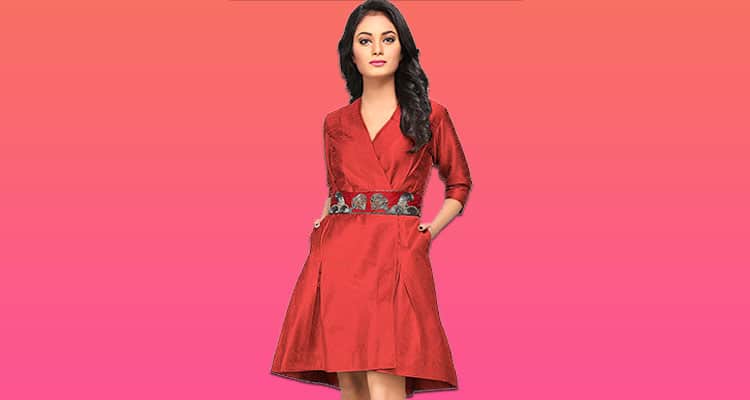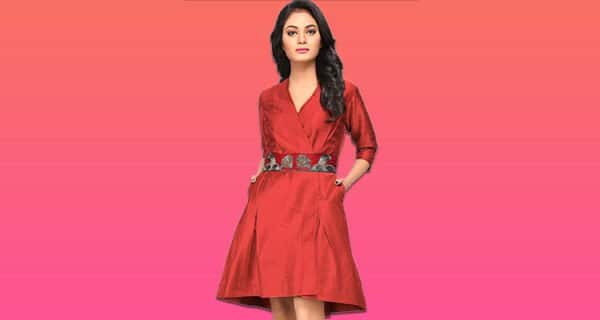 Winter is a season of romance, togetherness and therefore you have to dress the part and I am all for a striking bolero to accentuate your look.
A midnight blue raw silk shirt dress with a plunging neckline teamed up with a grey bolero jacket or a shrug made out of raw silk as well with contrasting silk lining.
Only silver jewellery will do to accentuate this outfit. I want a cocktail look to come through this look. So a pair of sapphire studs with a silver base earpiece will go very well. A silver watch will also go very well completing the look. Hair gelled back in a ponytail will give a very sleek and elegant look. Light eye shadow in blue and eyes highlighted by blue eye-liner.
Lips accentuated with lip gloss. A grey silk clutch and a pair of black high heel pumps will complete the look. A sweet fragrance with hints of mint which will add to the freshness to the evening. Your outfit looks complete for your first date in winter.
8. Trendy in a trouser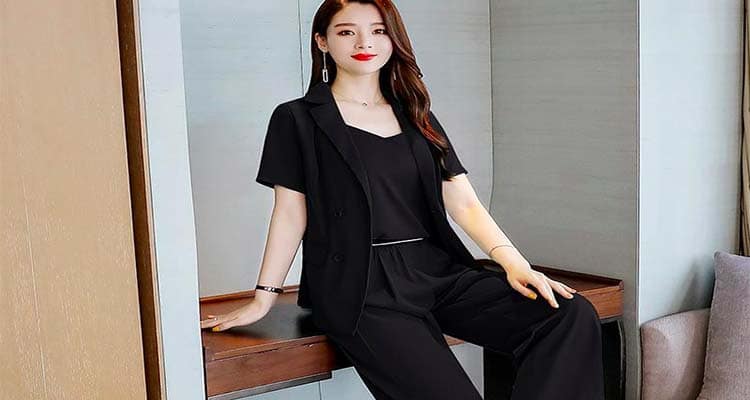 It's been enough of dresses. Let's have fun with trousers and tops.
A fitted black shirt with pinstripe detailing teamed up with a pair of wide legged light woollen trousers. Pointed heels with satin upper, adding the soft attributes to the otherwise power dressing elements.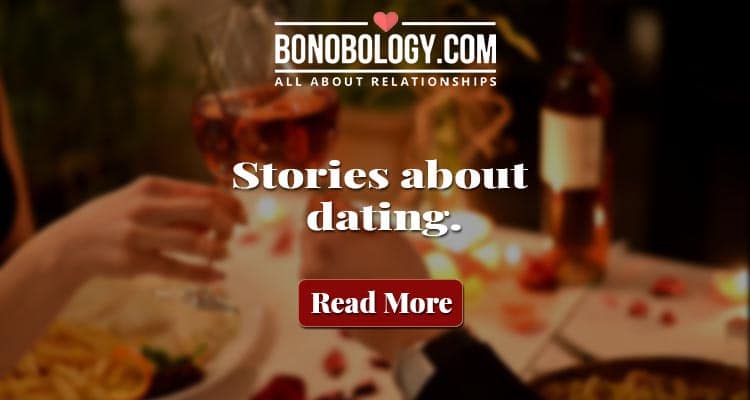 Small diamond studs on both the ears, a light diamond neck piece and a ring encrusted with tiny diamonds completes the look. Light make-up with Kohl rimmed eyes, red lipstick and a red leather small clutch.
Related Reading: How should a man dress up for his first date
9. Look stunning in a corset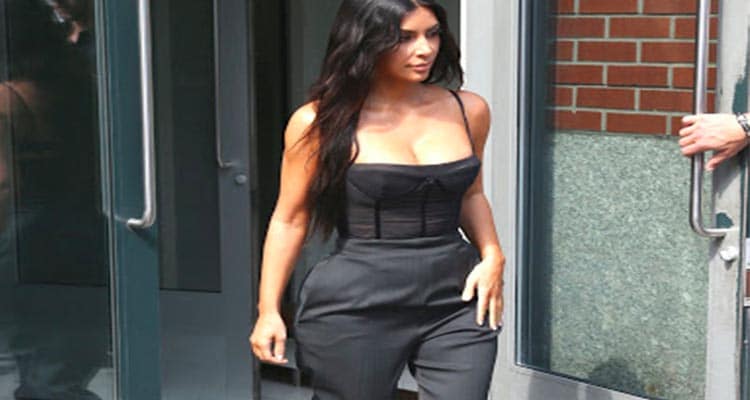 In this look, I will have a corset in the whole scheme of things to add the right amount of oomph in the look. Not many people will think of a corset as an outfit for a first date, but trust me it can be a bold and stunning statement.
So for this look I would recommend a blood red raw silk embroidered corset teamed up with a pair of black flared trousers.
Instead of a jacket, I would want to recommend a black Pashmina stole to use as a cover while outdoors and then remove it when indoors and showcase the stunningly crafted corset.
Team it up with a red pair of pointed heels. Light blush-on, on the cheeks, red lips (gloss) and light black eyes. Black clutch in an oval shape…which exude style and class. Hair should be in a messy ponytail. Finish this stunning first-date look with a pair of gold and pearl earpiece.
10. Full-length mustard dress for a first date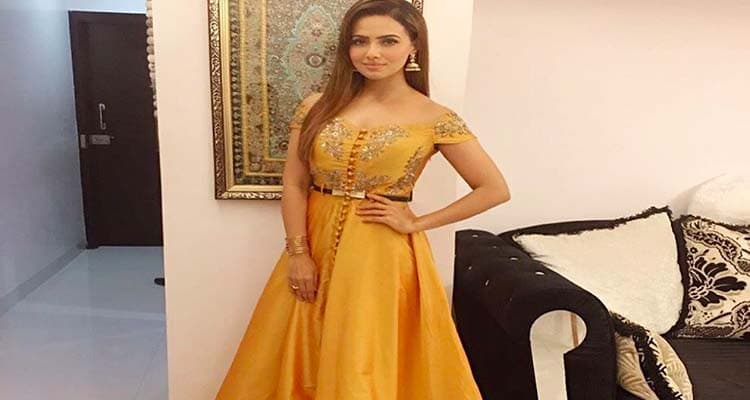 A full length, sleeveless, A-line mustard dress which is pinched at the waist. A deep U shaped neckline both in the front and at the back. Crafted out of heavy blended silk with a beautiful fall and drape.
A short black cropped jacket with a Chinese collar with mustard accents along the front opening will complement the dress perfectly. Light golden thread work done on the collar and down the front, highlighted with crystals.
Hair tied up in a top knot with golden and black chandelier statement earpieces is an ideal first-date outfit for a dinner date. Golden and black chocker neckpieces and golden stilettos. Make-up done in hues of light gold complimenting with the dress. Light golden pink lips. Finish this exclusive look with a clutch with golden thread work.
Well that's all the inputs I had to share with all of you. Hope you will use my ideas for outfits for first date to deck up and bowl over the man of your dreams. Enjoy your date!
FAQs
1. What are the best outfits for first date?
Are you going for a coffee date or a dinner date? Or you are just going out for a round of drinks? You should dress up according to the kind of date you are going to. Accordingly you could choose casual chic or go for a more dressy option.
2. What is the best casual outfit to wear on a first date?
For me it it is a white shirt paired with jeans. You could also opt for a white top or tunic. This is a the classic casual outfit that could never go wrong.
3. What's a great first date outfit for dinner?
You can go for a knee-length, sleeveless red dress, a kaftan or even opt for formal trousers and team it with a black shirt. For the winters a raw-silk dress teamed with a bolero can be ideal.
4. What's a nice summery outfit for a first date?
You can opt for a floral dress or a smart shirt dress in light colours. When it rains the off-shoulder jumpsuit in a bold colour can be a great style statement on a first date. You can try the corset or a mustard dress as well.
5. What's a good plus size casual date outfit?
Wear what makes you comfortable. Be it a floral dress, trousers or a shirt dress, everything looks good on plus size women. Just wear it with confidence and and you will surely floor your date.
20 Premarital Counselling Questions You Should Ask Before Marriage