Being in a relationship and being married can be two very different experiences. There are things couples should talk about before marriage that would help them handle potential triggers that can turn into conflict in a marriage. You might be dating for years, or even cohabiting but when you decide to tie the knot you need to know if you are on the same page. There are some very important questions to ask before marriage, that would tell you how compatible you are.
Today, you may be compatible as romantic partners and find everything your partner does acceptable and cute. In a marriage, ten years down the line, you may find it hard to see eye-to-eye on little problems, quirks or habits. These differences can blow up into everyday conflicts.
There are things you should know before marriage and that will only make the foundation of your relationship solid. Asking the right, pointed questions will bring new aspects of your personalities to light. You can learn how to deal with these potential areas of conflict without posing a risk to your marriage.
Why Should You Ask These Questions Before Marriage?
Anything and everything. From defining your expectations from the marriage to handling your and your fiancé's past trauma, questions about physical intimacy, spirituality, children and social life – nothing is off-limits. It should be discussed in depth so that you know what to expect when you you are married.
You need to ask some great questions before marriage because it will help you exploring the lesser-known aspects of your partner and your relationship.
You can find answers to questions big and small – from why your partner does not like rock music to why you are not keen on having children.
Asking these important questions before marriage will ensure that you know what to expect. You will know if you will share the finances, the household chores, if there are any debts to deal with and if you are expected to socialise with your partner's friends every other weekend.
Having an honest discussion before marriage will also help you make your choices. There might be things you are willing to compromise on and things you cannot imagine doing differently. Your partner needs to know that.
Monica Mendez Leahy the bestselling author of 1001 Questions To Ask Before You Get Married says in an YouTube interview, "Two people are totally different. They have different histories, character traits and interests. It's like they come together to make a great salad. You might have known each other forever but with marriage things do take a different turn. So I always say start with the three important questions finances, family and physical intimacy because later in the marriage most issues arise from these three aspects."
Related Reading: Relationship Doubts – 21 Questions To Ask Yourself To Clear Your Head
25 Questions To Ask Before Marriage
There are certain factors that you need to consider before marriage. You might have known your partner for a long time but chances are you have never discussed kids, finances or future plans with them.
Now that marriage is on the cards it's high time you should have the discussion. There are things couple should talk about before marriage but usually after covering five topics they do not know what more to talk about when there is actually a lot more. There are no holds barred when it comes to choosing the questions to ask before marriage. Let us talk about it.
To help you get started, here is a lowdown on 25 important questions that you must ask before marriage.
1. Why are you getting married?
Start it out with an easy one. This is one of the most basic questions you can ask. before marriage. If you or your partner has trouble answering this, you may need to reevaluate your decision to get married. You can also ask about each other's expectations from marriage.
There is no denying the fact that you get married because you want to spend your life with someone you love. But your expectations from the marriage can be totally different.
While the husband might want to have children, a large house and big family to come back to, the wife might want to settle down in the marriage first before thinking of starting a family. A discussion in that case is a must.
2. How do you handle money matters?
It is important to talk about money before getting married. How steadfast are you with your finances? What about your partner? Do you or your partner indulge in impulsive buying? Will you have a joint savings account? An emergency medical fund? These questions need to be sorted before the big day.
Also you need to check if your partner still has a student loan that they will carry into the marriage and pay off later. If there are any other debts like credit card debts and if you would want to be debt free before starting a new life.
Sometimes parents are dependent on you financially in that case you need to let your partner know about that. Also the last and very important is to talk about your retirement plan and how you plan to work towards it.
3. What is intimacy for you?
Couples do run into intimacy issues in marriage at some point. Because achieving sexual compatibility needs a lot of emotional intimacy as well. You might be having a great sex life at present but you are unrealistic if you expect it to stay that way always.
Who is more likely to initiate action between the sheets? Who has a greater drive? What are your views on pornography?
Is withholding intimacy during a fight acceptable?
The most important thing to ask is in case there are intimacy issues in future would both you be open to go for counselling? Sometimes counselling can straighten out intimacy issues but couples are not always open to embracing it.
4. What does spirituality mean to you?
Some people are guided by religious beliefs, others by spiritual ideas. You may not share the same knowledge or understanding of spirituality as your partner. But you should know the foundations of their belief and share yours to build a greater bond in marriage.
Also you might be belonging to the same religion but how you follow it might be different. Your partner might have attended Sunday mass all their life but you made it to church only once a year on Christmas.
So would they expect you to follow them to church every Sunday after the wedding? These are important questions to ask before marriage.
5. Do you cling on to the past?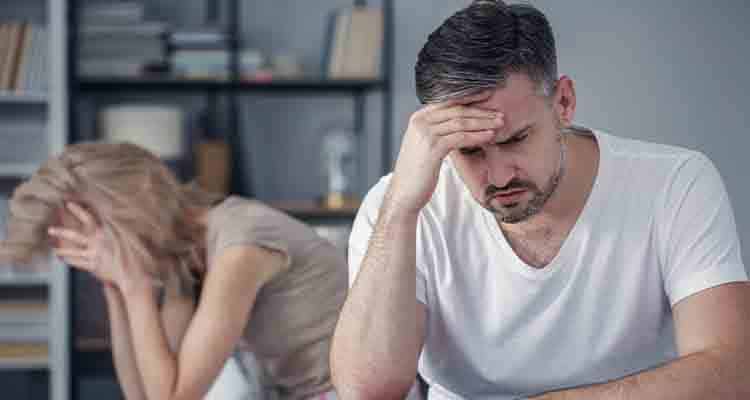 Does either of you have a habit of holding on to the past? Does this mean decades-old issues will be raked up in every fight? Clinging on to the past can be damaging.
Old issues and problems must not, under any circumstances, be used in the present. Maybe some personal therapy can help the affected person learn how to let the past bury its dead.
Also you have to understand if your partner's past relationship is affecting your present relationship. Or if they had toxic parents and they cannot free themselves of that toxicity.
6. How do you handle stress?
Whether it's giving the silent treatment when you are fuming inside or yelling at each other, every person has their way of dealing with unpleasant situations. These ways often become an integral part of the relationship dynamics.
How do you both handle pressure at work? Can you hold yourself back from going off at the customer service who has put you on hold for 15 mins? The rosy bed of early romance may not bring out the true effects of stress on a person. But marriage is a long road where you'll have to deal with many, many high-pressure situations together.
Therefore, this is one of the most important questions to ask before marriage. You can give incidents form the past where you have handled stress badly.
You can talk to a premarital counsellor who can help you direct you toward a much easier way to handle stress as an individual and as a team.
7. What are your thoughts on conflict resolution?
In years of marriage, there are bound to be conflicts. How you resolve those conflicts is important. This is one of the most important things you need to discuss before marriage. No stonewalling, no letting the conflict sit on the dinner table while you both give each other the silent treatment. You should not be the only person who apologizes.
You should not be the only one to yell while your partner sits down and takes all the yelling in – both are bad and unhealthy.
In times of conflict, it is easy to forget that you two are in this together and not against each other. Honest, open, verbal communication is the only way for handling conflicts well.
Related Reading: 12 Hurtful Things You Or Your Partner Should Never Say To Each Other
8. How much do you value personal space and time?
Do one of you enjoy a little me-time more than the other? How do you think that will play out after marriage? Do you need to do everything together? How important is personal space for you?
Wanting personal time and space is not alarming. But you need to honestly communicate this need to each other to avoid misunderstandings.
Your partner could be someone who needs her solo trips twice a year or you could be someone who needs to withdraw in your study for half an hour everyday to read a book. You need to know if that is fine with you.
9. What is your take on recreational drugs, alcohol and gambling?
Have you indulged in a little grass in the college days? Do you both still do it? And how much of hemp, Hennessey and online poker will you indulge in after marriage?
These are tricky yet vital premarital counselling questions to ask since substance abuse and gambling can create rifts in a marriage.
It is one thing to indulge in a few fun weekends. But what happens when one of you wants to turn every weeknight into a fun night? Early signs of alcoholism and addiction are mostly dismissed as a phase. Some people live in denial about their partner's addictive tendencies for years.
The earlier these are spotted, the easier it is to get timely help.
10. What kind of social life do you envision for us?
Does your partner expect you to accompany him to the office parties, to friend's housewarming and every family gathering? Can dinner at your aunt's be skipped for no reason at all? What are your expectations when it comes to social life?
How much dining out with friends are you going to do? Will it be alright if you sat a few out just because you do not want to?
If you are not as socially outgoing as your partner, making your views clear during premarital counselling session can save unnecessary fights in the future.
11. How much of our issues will be discussed with others?
This is also among the crucial premarital counselling questions to ask a future life partner. Couples tend to talk to their siblings or friends to seek insights about handling marital issues.
You and your partner must set boundaries in this regard early on so that neither feels like the other is airing the dirty laundry in public.
Some people have the habit of sharing tiny details of their personal life with their close friends. Starting from their sex life to relationship with in-laws you could find your partner is sharing everything with them.
This could become embarrassing in the long run. So you need to ask the right questions before marriage to find out how much sharing is fine and what are the things you feel should not go beyond the bedroom.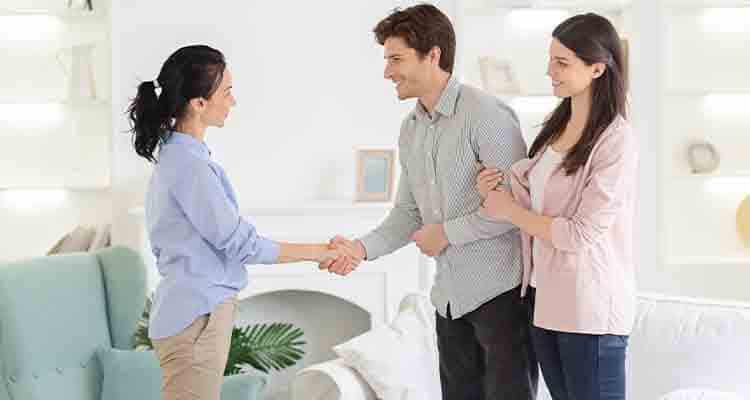 12. What needs to change about us for a healthy marriage?
Do you often resolve conflicts with makeup sex? And it may seem to work out fine for now but if you don't talk about your issues and address concerns, problems can begin to pile up.
That's why this is among the things to discuss before marriage. What works now, might not work later. Honest communication is necessary to build a healthier marriage.
You need to talk about the issues and improve communication to make a marriage healthy and strong. makeup sex once in a while is fine, but that cannot be a long-term conflict resolution solution.
13. Is there anything you wish I would change about myself?
"I like you just the way you are" might sound cute at first but marriage can turn those cute habits into bitter conflicts. Is your partner overfriendly with everyone? Is that a habit you think they can dial down after marriage?
Your partner might also have inputs on the things they want you to change. Willingness to put an effort to change yourself a bit can go a long way to accomplish a happy married life.
Your partner might think that your smoking habit is unhealthy in that case you can try to quit. You might think that your partner is gullible and it's easy to get a quick loan out of them. In that case they can change their attitude.
Related Reading: 6 Sensible Tips For Getting Through The First Year Of Marriage
14. How will the household chores be divided?
Every married couple bickers about household chores even when strict ground rules have been laid down as to who cooks and who cleans on which days. Even if there is a clear division of responsibilities before marriage, changed circumstances can cause bickering to kick in.
If you have a child, the responsibility chart needs to be altered accordingly. There will be conflicts – count on it. But leaving the dirty dishes on the sink for a week is not the solution.
How will you talk it out? How well can you communicate with the evolving responsibility of chores that might arise in the marriage?
Asking the right premarital counselling questions at the right time can help you navigate these potential minefields successfully.
15. Is emotional infidelity considered cheating?
This is undoubtedly among the most sensitive topics to broach before marriage but it will help you prepare for the worst.
Talking about it does not mean you are going to emotionally cheat on your partner. But it certainly helps clear the air about what would happen if either of you fell prey to emotional infidelity.
Emotional infidelity can ravage a marriage as much as physical infidelity can. But many people do deal with emotional infidelity better. You need to know how both partners would react in case there is emotional infidelity.
16. Would we relocate for the career growth of one of us?
Or would you stay put while your partner relocated to their new place of work? Career growth is important but what views do you have about sticking together geographically if you or your partner is up for a promotion in a new place?
Sorting these things out will clear the air well in advance. Any such crucial decisions in the future won't lead to resentment in your marriage.
If both partners are ambitious and career minded they might not give up their life and follow the partner around. In that case will a long-distance relationship work? You need to ask this important question before marriage.
17. What things are off-limits when it comes to intimacy?
The intimacy question again. When the novelty of marriage wears off, spicy bedroom escapades can shrivel up as well. Are you open to trying out things to spice up your intimate moments? If yes, to what extent? Would both of you be willing to see a sex therapist, if need be?
Is swinging a no-go zone for you? Would you be open to threesomes but don't want to offend your partner by saying so? Would you be okay with BDSM?
Being aware of where you and your partner draw the line when it comes to being experimental in bed can avoid tense moments in the future.
Related Reading: Life After The Wedding And The Honeymoon – What They Don't Tell You!
18. Do you want children? How will they be brought up?
You'd probably have had this conversation before casually but now you need to have it seriously. It is still among the vital questions to ask before marriage because the idea around children can make or break a marriage.
Many people grapple with their marriage later on because of the fact that one partner wants babies immediately and other wants to settle down or doesn't want at all. You also need to discuss if there are any fertility issues would you be open to seeing a fertility expert or you would straight away go for adoption.
The way you want to bring up children is another thing. One partner might have had a strict upbringing and might want to be more lenient towards their children and the other might not believe in conventional schooling at all and talk about home schooling. You need to be on the same page when it comes to bringing up children.
19. How involved will the families be?
Family can be a touchy topic especially if either one of you shares a close bond with parents, siblings, uncles and aunts and cousins. Post-marriage, they will become your family too. Even so, it is healthy to talk about the extent of their involvement in your married life. Also what are your shared core family values?
Include a discussing on this delicate matter in your list of pre-marriage questions. Be gentle but clear about what is acceptable to you.
Also you should talk about how much time you plan to spend with either set of parents. Do you expect your partner to be there with them when you visit them? Or it's fine if you visit your parents separately and do a family thing once in a while?
20. How will we celebrate special occasions?
This is a very important question to ask before marriage. Your partner might just believe in quiet and intimate celebrations and you might believe that it has to be a big thing.
Also how important is it to involve the family in the celebration? For instance it's your partner's birthday and they cannot imagine not including their parents in the celebrations but you want to do it at a weekend getaway in a resort.
So do you ask them to come along? Or it would be just the two of you and you celebrate with them later. These things might seem small compromises but unless talked out can become big issues later.
21. How do you want to maintain the balance on social media?
In the modern world this is a vital question to ask. You could be great at couple poses and posting on social media might be a regular thing for you, but would you want to keep doing that post marriage?
Sometimes it's important to maintain a balance between the private and the public domain. Your partner might not want to share every det about your marriage on social media so you need to have that very important chat.
Also SM PDA? Does it work for you or your partner cringes at it?
22. Does anyone in your family suffer from any medical condition?
This is one of the most important questions to ask before marriage. Because some diseases are heriditary and you could pass it on to your children genetically.
For instance metal health issues, certain skin conditions and genetical problems can affect the next generation. You also need to know if your partner has any health issues that needs long-term management. Some diseases and medications affect fertility.
Some diseases start small but can prove to be debilitating in old age. You need to know how you are expected to be caregiver to your partner in future.
Related Reading: 51 Deep Relationship Questions To Ask For A Better Love Life
23. Would you want to stay in touch with your ex?
Your partner could have been in touch with their ex so far but when you are getting married you might want to talk about how they would want to stay in touch now.
Do they want to be just friends? Or do they want to support them in case there is an emergency or financial crunch? Will meeting them be a family thing or would you have to be okay if they go out for coffee once in a while?
This entirely depends on how much you trust your partner and how you look at their relationship with their ex. Discuss it well enough so that any kind of suspicion doesn't take root when you see their message on your smartphone.
24. In future would you want to stay with your parents and look after them?
This is something you need to talk about before marriage, even after your engagement. It is inevitable that your parents would age but would your partner expect them to stay with you so that they can look after them?
If you feel the same about your parents then what would be the solution – a bigger house with both set of parents staying with you?
On the contrary your partner can completely loathe the idea of living with parents and could vouch for financial and emotional support but staying together could be out of question. In that case you need to come to a middle ground.
25. Would you be open to seeking couple's therapy?
If there comes a time when you lose touch with each other mentally, emotionally and physically, would you rather work on it yourself or seek professional help to make the process easier for the both of you?
The willingness to go into couples therapy has to be included in the premarital counselling topics, as it can make or break a marriage in times of crisis.
Can you do premarital counselling online?
If you want to take the help of a counsellor when you ask these questions then you can opt for premarital counselling. Premarital counselling can also be done online. Marriage is a sacred bond and we understand and value that. Our panel of experts offers counselling via WhatsApp, Hangouts, Zoom or your preferred mode of communication.
It is easy to get all your worries and issues known before getting married. Also, you can opt for premarital counselling even if your relationship is smooth sailing. The whole point of it is to make you better individuals and a better team together.
Things To Discuss Before Marriage With Your Prospective Life Partner
10 Ways to Build Your Relation After Getting Engaged and Before Marriage
First Year Marriage Problems: 5 Things Newly-Wed Couples Fight About