Mascara. Check! Deo. Check! Branded jacket. Check! High heels. Check! Yes, we all know the first impression is the last impression and you would not leave a single stone unturned to make that impression, especially if it's the first date. But there is much more to us beyond the clothes and make-up and if you can unveil a person on the first date – personality, humour, fears et al – then you know you got another date coming up and it's a great feeling. What do you need to do to know a person better on the first date? Simple! Just ask the right first date questions. Yep, don't worry about that. We are going to help you.
If you are thinking of what to talk about on first dates then you must be thinking of what kind of first date questions will work for you. Do you need some science backed questions? Or is your lady totally into the movies? Would to want to let him know how much you know about sports?
Guess you can do that. But if you take our advice. Instead of getting into the detailed dynamics of science, sports and movies first concentrate on a few generic first date questions that will help you know your date better.
How Do You Get To Know Someone On A Date?
On first dates, both of you are cautious and choose your words very carefully. Of course, you follow all the first dating etiquette rules. You try to portray your best self in front of each other. But in trying to be perfect you miss out on all the fun of getting to know each other.

Getting to know someone on the first date isn't an easy task as you don't want to come off as clingy. Asking too many questions will scare them away.
But show them the real you and put them at ease. The rest will follow. Getting to know someone works both ways, you need to show that person your true self then the other person will also put his/her guard down.
When they see that you are honest and genuine, it fetches you brownie points and they start opening up to you as well.
Related Reading: 15 Things Girls Always Notice On A Date
18 Good Questions To Get To Know Someone On A First Date
So, how do you get to know someone better on a first date? Whether its an online or an offline date, starting a conversation on a first date does require some skill.
And once you start a conversation, you need to make the best out of it – in knowing the other person as well as making a great first impression.
Here are different types of questions that you can ask on your first date to get to know someone better.
Funny First Date Questions
Girls love men who make them laugh. They remember your jokes even when you're not with them. Men love to share a laugh too! Most celebrities, when asked what made them think that their partner is "the one", they answered that, "He makes me laugh." Here are some funny first date questions.
1. What is the cheesiest pick up line someone has used on you?
"Do I know you? Cause you look a lot like my next girlfriend/boyfriend."
Girls hate cheesy pickup lines, especially on first dates. But it is something they remember to share with their friends and laugh at.
Talking about cheesy pickup lines like these can get you both talking about your worst dates. Sharing the worst first date experiences can be good fun.
Yes, you can go ahead and talk about the girl whose false eyelashes came off or the guy who wasn't willing to pay the bill on a date. This is the perfect ice breaker.
2. What has been your most embarrassing moment?
Everybody has an embarrassing moment that they could put in perspective and laugh about. Liek mine was when I broke a plate when an uncle took me out to dinner at a 5-star. The place was posh, pin drop silence and crash the plate shatters it all, spilling food everywhere.
You both feel more comfortable when you get past the weird and embarrassing things you've done. You can talk about embarrassing stuff like dancing in a public elevator and the door opening to a bunch of people or drunk dialling your ex only to find out you called your dad instead.
The best part is that you both get to know the real person you are.
2. What's the worst thing you've done when you were bored?
When we are bored, we get the craziest of ideas and go forward with it. One of my friends cut off her hair just because she was bored. Needless to say, the cut she gave herself was rather trendy.
And another actually packed his bags and took a train to a random location because boredom was killing him. This is a great conversation starter.
Because you will know if the person you just met gets the best ideas out of boredom or just believes boredom and a good snooze go hand in hand.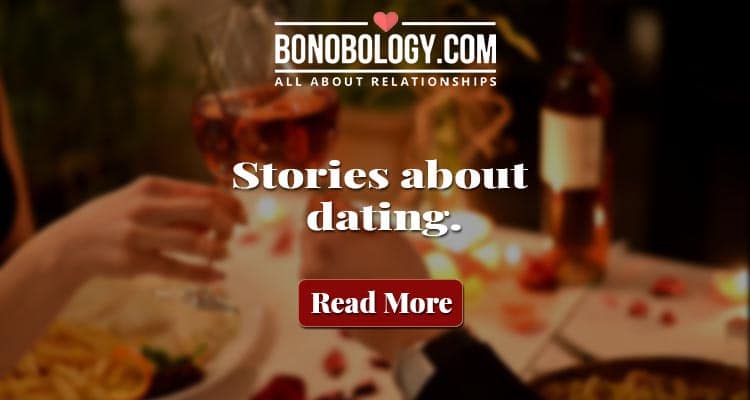 Related Reading: A Date When Everything Went Wrong
Deep First Date Questions
When you really connect with someone and it's going well, don't feel afraid not to ask deep meaningful questions. These meaningful questions will show them that you care. Here are some deep first date questions.
4. Which parent is closer to you and why?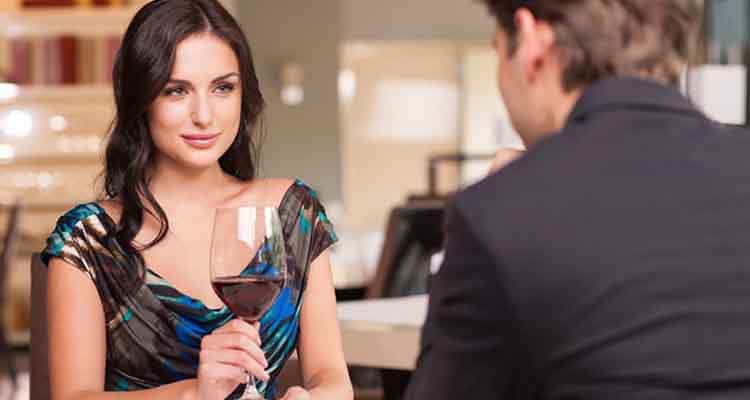 Now this question is a simple yet effective way to know whether your date has any 'daddy issues'. Knowing which parent is closer to your date will help you gain brownie points when you butter them up in future.
Which parent she's closer to will also help you know about her personality. For example, if her father is closer to her, it means that she is pampered more by her family. If the mother is closer, it means that she could be having some daddy issues.
Related Reading: I Botched 11 First Dates In A Row To Learn How To Leave A Good Impression On The Lady
5. Have you ever felt that everyone around you is a stranger?
There are a thousand instances when we've felt this way but might have never shared it with anyone else. He/she might have many friends but not many of them may know the 'real' them.
Asking this question will show them that you care. For example, you can begin with talking about your best friend getting into a relationship and you began feeling like a stranger in their life or talk about how your friends are so involved in their lives that they seem like strangers to you at times.
Moreover, you'll get into their inner circle.
6. Which is your biggest regret in life?
We all have regrets and your date could have them too. Asking about regrets may open a can of worms or may make them open up to you. Asking about their regrets will get them talking about the regrets in their past relationships, family matters, friendship, etc.
They will begin to confide in you and which will give you pointers for your future dates with them. But don't expect them to spill all the beans on the very first date.
They might give you clues from which you can deduce. For instance my greatest regret is I could never study broad but I still nurse the dream of a someday.
Watch This Video: Thoughts you have on your first date
Awkward First Date Questions
If you didn't know yet, there's a thing such as awkward first date questions. Awkward first date questions are usually asked when you pick a time to make your partner feel awkward and they end up telling the truth because their mind can't think fast. This is a sneaky way of getting to know someone but is still effective because most of the time they spurt out the truth.
7. So, am I the same kind of person you thought I would be?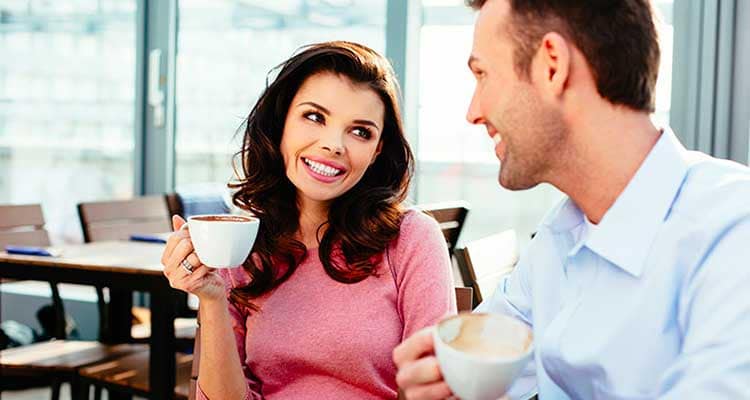 This is an easy and smooth way to ask about how you performed on the date. It's like a sugar-coated way of asking for your feedback. You'll be able to know from their reaction to the question.
For example, if the person thinks too much to answer, you'll be able to catch them in a lie. However, if that person answers instantly with a smile, higher are the chances that the date went well.
If they are witty they would come up with a fun answer. You would also know if their answer is rehearsed.
8. Why are you still single?
This question will catch them in the moment and there is a chance that it could offend them a bit. If the person gets offended, you can cover it up by saying that they are attractive, smart and any person would be lucky to have them, which is why you asked the question.
This will cool them down and they will feel a bit flattered as well. After the awkward phase passes, they might even open up about their past which will help you understand them better.
They could just tell you career was so important that it never happened. Be ready because they might ask you the same question.
9. Do you think that monogamy is possible in the 21st century?
If you are someone who is looking for exclusivity in a relationship, this question will get you your answers. Your date might feel a bit weird and awkward about you being so upfront on the first date itself, but isn't the first date the basis of future dates?
It's better to clear things out on the first date itself instead of finding out that the entire thing was a waste of time and emotions and this question will do exactly that.
Then if you feel comfortable you can get into a discussion on open relationships, polyamory and the likes.
Related Reading: How To Run Away From A Bad Date
Flirty First Date Questions
If the date is really going well and you both feel compatible, there's no harm in teasing each other with some harmless flirting. Only asking deep philosophical questions may bore them to death and asking some flirty first date questions could keep them on their toes.
10. What's the thing you liked most about me?
Did you just think of all the flirting mistakes you have made in the past? Well, a bit of harmless flirting on a first date isn't too bad. It depends on the kind of person you're dating.
However, your date won't mind you asking about what they like most about you. If she/he teases you back saying that they want to keep it a secret or build the suspense, it means that they too want to play along.
It also helps in building more curiosity and sexual tension between the two. They could look into your eyes and tell you it's your eyes or they could say that they would want to answer the question on the next date.
11. According to you, what is the biggest turn on?
If they weren't thinking about anything sexual with you, this will make them think of you sexually. Ask them what their biggest turn-on is with a little touch of the hand and it will instantly spice up the chemistry between the two of you.
When they will start answering your question, they will think about the biggest turn-ons and will possibly start imagining themselves being sexual with you. This is a great way of putting yourself into their head.
12. If you spent the entire day with me, what would you do?
This flirtatious question will make their heart stop for a second and make them think of a possible future. It will also help you analyse how well the date is going.
If they talk about a friendly activity like going to a movie, shopping or going to a café, it means that he or she still sees you as a friend or an acquaintance.
If she/he describes something more intimate, like something ending into something more intimate like a candlelight dinner or a dinner date at their place, it means that the date was a success.
Even a day playing video games or watching a movie at their place is an intimate activity for some.
Interesting First Date Questions – Rapid Fire
13. Edison or Tesla?
If you are looking for a science-backed question to ask on a first date then this is it. If the answer Edison then they follow the herd but in case it's Tesla it could mean they have a mind of their own.
Whoever they choose ask why and you will get a peek into their thought process as far science goes.
14. Mask or no mask
In post-Covid 19 world there are two kinds of people. The kind who have taken to the mask like it was their second skin and then there are the reluctant lot who wear it because they have to. They aren't really too comfortable in it and the fact that it hides their face makes them uncomfortable.
Let your date choose one and it will give you a clear idea if you are on the same page with them.
15. Fiction or non-fiction
This is a fun question. Some people just love real-life stories be it in books or on screen and some are game for all kinds of fiction, some love fantasy and science fiction too.
So what's your date's fave? Find out and have a fun discussion.
16. Pets or no pets
You have cats and dogs and parrots at home and your date say they hate animal fur messing up their home. Well! is there a chance of a second date? You decide.
Related Reading: Things To Avoid On First Dates
17. Vegan or non vegan
This is vital. If you are going to be dating them then food is a big thing in your relationship. Would they enjoy chomping meat and experimenting with sea food or they prefer their food vegan. If you both prefer the same then nothing like it if not then there could be some adjustments ahead.
18. OTT or theatre
In the present scenario where OTTS rule would your date want to Netflix and chill or would they be game to dress up and drive for a theatre experience with nachos and all. This will give you an idea if they are a homebody or are always game for an outing.
For many people, second dates turn out better than their first. This is because first dates are more about breaking the ice and getting past all that awkwardness. If your date asks you on the second date, Voila! You did it. Getting to know someone isn't a one-date job. However, these first date questions will give you pointers for the future dates with them and you'll get to know them more.