Dearest,
Yesterday I lost my mother. After a long battle with cancer, she died leaving her four daughters behind. She didn't lose the battle. She went fighting. And I was with her all along, through umpteen trips to the hospital, each time things only getting worse. I stalled studying or working, hoping things would be okay someday. Throughout, you were by my side. You stayed when I had to move cities, you took care of my siblings when I couldn't, you drove us to the hospital at crazy times leaving everything else. And I can't thank you enough for it.
For the ten years we have known one another, eight of being together, my life has only got more complicated. Yet you kept things simple. A simple 'I love you', or 'I'm always here'. A mundane meal together or a phone call from hospital canteens. You kept me from sinking. Not an anchor, but the quiet calm of a shore for a weary swimmer. While everyone was settling down into marriage and certainty, you helped my life's rocky boat stay afloat. Promising to be there through turns and tides.  We kept our dreams on hold, waiting for the waters to subside.
Now Mother's gone. The centre of my world and the reason I wanted to be a better person every day. I know she's no longer in pain. But I miss her. And I will miss her always. My world lies shattered at my feet and nothing seems worth it. I know you want to be there. To hold my hand, cry in your arms. I might do that. But not yet.
Because right now I need to find myself in what's left behind. And I need to do it alone. So I may not talk to you for days. I may not laugh at your jokes or discuss your troubles. You'd want me to come out and talk, but I may lock myself in and cry for hours. At first, you will understand. I can't give you a time stamp, an expiry date for my grief. So you will start to lose patience. First with me and then with yourself for not being able to help me. For being so useless when someone you love is suffering such.
I will be mad at you too. I may project other miseries of life onto our relationship. Or question every decision I have made that has led me here in life, including being with you. Will it be fair? Perhaps not. But what's fair when life deals you such a hand? The loss of my faith in myself will leach into losing faith in any relationship. At times, you will become a reminder of the very sadness I am trying to discard. Times when I reach the pits of despair and even a helping hand seems like the devil's push.
Related reading: Take Me as I'am: The 8th Vow
Days will pass into weeks and months and what once was a love grown from deep friendship may become a shadow of two people who are not sure why they are together anymore. Do we let our love fizzle? Did we fight the battle with our families to lose the war within? This will be our struggle, darling. Not a fiery climax where we face the world together or burn trying. But an ebbing flame, like a candle that has spent itself. The wax melted as tears off its face.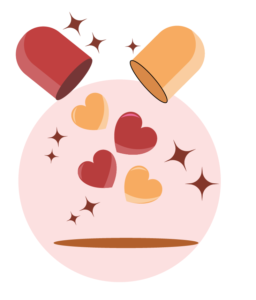 Get your dose of relationship advice from Bonobology right in your inbox
Or perhaps the flame is not on its last leg, but new beginnings. Still trying to grasp the wick and alight. I know I'm asking a lot. There's only so much one can commit to a relationship. Once a few years pass, the love should survive by itself and not need a test by fire.
You have given a lot already. Unconditionally. Yet I ask for more. I ask you to stand by me not as the pillar of comfort you want to be, but as a wall of strength.
I may not seek you all the time. Not even acknowledge you at times. But I'll know you are there, to stop me from falling out, from facing the world alone.
You want to actively help me manage my grief. Try to put the pieces of my life together. But I want you to just be there, maybe hazy, distant, yet present. Because right now I need to mourn alone, find out who I am and what I am about to be. That's not to say you are not a part of my life. Or that I may not put this relationship into fresh perspective. The storm lasts minutes but rebuilding takes years. And I need to rebuild.
Related reading: Testing times bring out the best in relationships
You didn't abandon me during the storm. So don't lose hope now. We will want different things at different times. I may even want time apart while you'd want us to be together all the time. I may be moody and irritable, or just plain angry all the time. But it will pass. Not as soon as we hope for. Not the way we want. We will take baby steps. Not towards the elusive happy ending, but for the magnificent everyday. Built on love and a whole lot of patience. Patience to stand along the sidelines while the other makes sense of life. To be willing to let go of the smaller issues for the bigger picture. Stand by even if the other may not stand with. What I demand of you, of us, is not the expected or the regular, the simpler or the easier way. But then again, we weren't made like that anyway.
Love.
I still think of her every day but now just want her to be happy
https://www.bonobology.com/regret-partner-died/