Life, like relationships, consists of highs and lows, thrown together in a unique mix. But, even the hardest of times can get easier and tolerable when you have the right support system to have your back. Staying together through thick and thin is the essence of a relationship. A few words of encouragement for a man you love can be his guiding light, showing him the way through gloomy days.
So here we are, with a list of words of encouragement for boyfriend during hard times. Imagine whispering a few words of love and encouragement as you hug him. Such care goes a long way. These supportive quotes for boyfriend can be texted, said in person, or left in a handwritten note.
Why Do Men Need To Be Encouraged
Your man needs to be encouraged because, much like all of us, men have their feelings too. It is natural for them to feel demotivated and depressed sometimes.
The social stigma attached to men being emotive and expressive has conditioned them against acknowledging their feelings. What worsens their condition is the societal expectation to 'man up'
Your man might be trying to put up a brave façade even when he is experiencing soul-crushing agony; this is the time to create a simple encouraging text for him
Obstacles at work, challenges in relationships, hurdles in his career, overriding insecurities, and the resultant low self-esteem — there could be so much wreaking havoc with his mental peace
He might even appear to be confident most of the time, but that doesn't mean he's not vulnerable to tough situations and feelings
Your words of encouragement for your lover can make him feel trusted, respected, and loved
The power of your words of encouragement for boyfriend during hard times at work can help him overcome his self-deprecating anxieties
55 Motivating Words Of Encouragement For A Man You Love During Hard Times
You need not wage a war against the world to boost your man's morale. Your words of love, affection, and encouragement are sufficient to lift his spirits and soothe his aching heart. So use them wisely and inspire your man to keep going.
We understand. An overwhelming flurry of emotions during difficult times might make you speechless. It leaves you wondering how to encourage a man with words. Here are our suggestions:
Positive Words For Boyfriend Over Text
A small text can get him smiling throughout the day. Send these tiny texts to him to uplift him instantly, reminding him of you, no matter how physically distant both of you are.
Related Reading: 15 Compliments For A Man's Smile To Make Him Smile More
1. You've always been there for me, through my ups and downs. I hope you will let me be there for you too. You can count on me. Always
Your texts for him need not be too wordy or long-winded to pack a punch. Anything that comes from your heart and communicates your feelings will be more impactful and comforting.
2. Babe, whatever it is that you are facing today, it is not as tough as you are
When your man is going through a challenging period, sending motivational texts for him can make him more resolute to face life head-on.
3. Your comebacks are way more powerful than your setbacks. I believe in you, honey!
Leave this small uplifting message for him on voicemail, or drop it over a text during a random hectic day.
4. You can do this, boy. I know you can, and you will! We are rooting for you to achieve your goals
Send these words of encouragement for boyfriend during hard times over text and he'll be more focused and dedicated to his work knowing that there are people who believe in him and wish for his success.
5. Times are tough, but please remember that they are temporary. I love you
Send this to him as a text. Or write it on a small note and slip it in his book/journal just to remind him – this too shall pass.
6. I might not know your pain and ordeal, but I do know that it won't be there tomorrow
A message that can give him a reason to look forward to tomorrow.
7. You are the best, darling. I love everything about you and feel blessed to have you in my life
A random text with words of encouragement can go a long way to make you both fall in love over and over again.
8. There is always a glimmer of light shining through the stormy days, and I am sure you'll find it
Encourage your boyfriend to look for the positive even amidst the negatives.
9. Keep up the dedication and hard work, my dear, you are the source of happiness for many!
Calling someone the reason for your happiness can be a huge compliment to them. If you are also looking for ways to make your man feel appreciated and loved, then you must check out our list of compliments for men.
10. Babe, let go of your past and start afresh, tomorrow will be a new day with newer opportunities
Whatever he has gone through might be strenuous, but there are better things in the offing.
11. Don't ever hold yourself back, because I know you are capable of doing more than you think
It is natural to doubt oneself and indulge in self-sabotaging behavior in the face of difficulties. As his partner, it is upon you to give him a nudge to claim uncharted territories.
12. Tough times don't last long. But tough people like you do
Remind him of his strengths. Push him to overcome his insecurities and anxieties.
Comforting Texts For Him At The Loss Of His Job
A sudden and unexpected loss of a job can come as a setback. From self-doubt and helplessness to self-deprecation and desperation to find a new job, the feelings can be overwhelming and engulfing. Pacify your boyfriend with just the right words that also boost his confidence.
13. Babe, I know you are going through a difficult phase. But trust me when I say this – I believe in you. Just hang in there and keep up your hard work
Thinking of how to encourage a man when he's having a hard time on the work front? Need to reassure your boyfriend when he has lost his job? Start by reminding him that this too shall pass.
14. Nothing can stop you from achieving what you have set out for. I've seen you battle all the odds and prove your mettle. You have what it takes to be a champion
Losing a job can be a distressing incident that can leave you at a crossroads. Uplift your boyfriend's spirits with positive messages for him whenever he feels bogged down by the circumstances.
15. Challenges in life are just stepping stones. Know that you are on your way to abundance
Daisy, a 35-year-old librarian from Chicago, shares, "When Rob suddenly lost his job, he was completely shattered. It struck him like a bolt out of the blue. I used to make bookmarks and notes out of inspiring quotes for my boyfriend and drop them in random places for him to stumble upon." Thoughtful actions like these can remind your partner of the good days to come.
16. Hun, don't be afraid of obstacles. With every obstacle coming your way, you are gaining strength. Strength to outdo yourself and push yourself to newer boundaries
Such words of encouragement can make him see things from a different perspective.
17. Hey love, I just want you to know that you are amazing at everything that you do. You make me so proud of your achievements that I can't ask for anything more
Use such words of encouragement for boyfriend during hard times at work to reinstate his self-confidence and make him feel loved.
Related Reading: 40 Compliments For Men That Make Them Happy
18. The fighter that you are, you will come out victorious, my love. I believe in you and your hard work
Empowering words for him such as these can boost his faith in himself, egging him on to work harder.
For more expert-backed insights, please subscribe to our YouTube Channel.
19. Babe, do you know you have it in you to navigate through this?
You know that your boyfriend is capable, but does he know it about himself?
20. Darling, I love you not for what you do for me, but for the person that you are. I am there for you in all that you do
Such words of love and encouragement for him can reassure your man of your comforting love and presence, that you are loyal to him come what may.
21. You have all that you need to achieve your goals. Just keep going and everything will fall in place
We all go through turbulent times when life tests our patience and courage. But a gentle nudge to the boat of hope can keep it sailing and afloat.
22. Hey love, every time you feel you are stuck, just remember what all you have gone through. You've come so far with your grit and determination and I am sure you are going to achieve a lot more. You've got this
Positive words for a man can help him introspect and redefine his strengths. Looking back at past achievements will put things into perspective for your boyfriend.
23. I appreciate all your efforts and I know how hard you've been working
Showering appreciation on your boyfriend's efforts is the least that you can do to cheer him up. Let him know that you acknowledge and value all that he does.
24. Don't ever give up on your dreams and aspirations, dear. They make you who you are
Motivate your boyfriend when he feels low and dejected, a gentle push is all it takes.
25. There is nothing that you cannot achieve if you set your mind to it. I have my complete faith that you will get through this
These words of encouragement for a man you love show your unflinching faith in his caliber.
26. I feel sorry for the people who doubt/underestimate your strengths. They are ignorant of your ability to bounce back even stronger
We all have people who constantly try to pull us down. Inspirational messages for boyfriend can assist him in maintaining a positive outlook despite all the negative criticism.
27. Darling, remember that it's okay to feel sad and to grieve the loss of your job right now. You don't have to be strong all the time
For everyone goes through difficult times but not everyone has the strength and courage to withstand the pain.
Related reading: 5 Qualities Of A Conscious Relationship With Your Partner
Comforting Texts For Boyfriend At Loss Of Parent
Grieving over the loss of a parent can be really painful. Offer your boyfriend a shoulder to cry on, listen to his woes, and console him by being present through it all.
28. I wish I knew a way to take away the pain. Just know that I am always here with you
If your man has experienced the loss of a close one, you might not know the perfect things to say to motivate your boyfriend. But you can still be there for him whenever he needs you.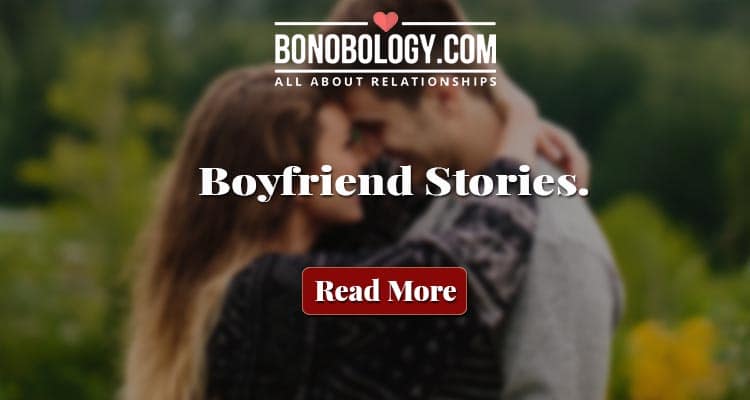 29. I understand how exhausting it can be to go through such a difficult phase of life. Do you want me to find a grief counselor for you?
For someone who is finding it difficult to manage overwhelming emotions, even the slightest help can mean a lot.
30. We are in this together. I'll hold on to hope for both of us
Together, you are a team against all odds.
31. I promise you, you 'will' get up and get going. Please take all the time you need
Frank, a reader from New Orleans, shares, "Drake was really unmotivated and depressed ever since he lost his mother. I used to send uplifting messages for him every day. It brought us closer to each other." Little things like these can make your marriage stronger.
32. Please take this one day at a time. I'll help you take care of yourself
You can help with not just words of encouragement for your lover, but also acts of care like making sure he's eating properly, that he's hydrating, that he has a stocked-up fridge, etc.
33. Hun, I am here to listen to all that you want to say
Communication is important in a relationship. For someone who is grieving the loss of a loved one, listening to them can be a huge source of relief for them.
34. Babe, you mean the world to me. It saddens me so much to see you in pain. Please know this, I see how hard every day is for you. I'm here
Grief often goes unacknowledged after a while. Allow your boyfriend the space and time to be himself with you so that he doesn't have to pretend to be strong all the time.
35. Honey, I won't lie to you – it will hurt for a while. But know that one day, the grief and pain will ease up
One of the most honest yet encouraging messages for boyfriend when he's suffering a loss.
36. I love you and I'm right here with you. Is there anything that I can help you with?
Sometimes it is simply an earnest conviction to be of help that can take much of the mental and emotional strain away. This is especially useful if he needs help with planning the funeral.
37. Babe, it's okay to cry. Don't hold your feelings in
A relationship flourishes when both partners openly communicate their feelings and emotions to each other. Let him know that it is okay to grieve the loss and that he can confide in you.
Related Reading: Understand Why Is Communication Important In A Relationship Before It's Too Late!
Uplifting Texts For Boyfriend When He Is Unmotivated And Depressed
As his partner, you are also his cheerleader who can use these motivational words to make him feel better during those trying times.
38. Honey, know that you are enough and I love you for who you are. I feel blessed to have someone as loving as you in my life and I can't imagine being without you
Make your man feel loved, for love is a powerful weapon to fight against all the odds.
39. Hun, can you please help me with your suggestion on this? You always bring in a fresh perspective that gets me thinking. I really like how you process everything so well and deeply
Sometimes, it is a casual conversation that does the trick of restoring faith in oneself. Moreover, this will make your boyfriend feel heard and valued.
40. Life is a lot more fun with you by my side. How I wish for you to be with me forever!
Words of encouragement for boyfriend during hard times can be in the form of a simple reminder of how his presence makes a difference in your life.
41. You're braver than you believe, stronger than you seem, and smarter than you think
Empowering quotes for him from famous personalities, like this one by A.A. Milne, can reaffirm his belief in himself.
42. I am amazed at the will power that drives you through everything. The way you have efficiently tackled this situation even with your current mental health makes me so proud of you. I feel so blessed to have you as my partner
The perfect words of encouragement for boyfriend during hard times to give him a sense of self-sufficiency.
43. Dear, I know it's hard when life doesn't go as we expect it to. But, isn't that what life is all about? Let's take it as it is, and try our best to overcome everything life deals us with. And don't forget that you have this sexy, stunning partner with you every step of your life!
Supportive texts for him need not be serious; lace them with a tinge of fun to humor your man and bring a smile to his face.
44. I'm so sorry you're going through this. Can I help?
If your man is going through depression, remind him that you've got his back. Asking him a simple question such as this can help him open up and communicate.
45. You are the strongest person that I know of. You will emerge from this situation
Such words of encouragement for him can remind him of his strengths.
46. Don't ever give up on yourself. There are many things that you are too good for, but none that you are not good enough for
Such growth-oriented words to encourage your man when he's down can be your baby steps toward a more productive future together.
Related Reading: Dealing With An Insecure Boyfriend? Here Are 16 Coping Tips
47. I've got you, honey. I won't ever let you fall. You can rely on me to hold your hand through it all
Constant support and unwavering belief can help your boyfriend soar above all the difficulties.
48. I trust you to be brave, courageous, and strong enough to do everything on your own. But if you need me, you know that I am right here
Your boyfriend doesn't need to deal with everything single-handedly. Remind him that you are there to take care of things and lessen his load.
49. You are ready and prepared. You can do this!
An affirmation that can boost confidence and give much-needed inspiration to your boyfriend.
50. Babe, no one is perfect. We all have our shortcomings, and we all make mistakes. But the same mistakes mold us and shape us. Your past has been a great learning experience and I am proud of who you are today
Don't let your boyfriend get knocked down by his past. Instead, use these words of encouragement for the man you love to bolster his morale.
51. I am not completely aware of what is going on with you professionally, but I do want you to know that I always support you. You are profoundly loved and cared for, my darling. I hope to see you happy in everything that you do
Make your man feel loved with this small love note to appreciate his efforts and hard work.
52. It's okay to feel overwhelmed. It is okay to not be okay all the time. Just hang on and know that better days are here to come
Men have feelings too. All they need is acknowledgment, respect, and support.
53. Hey, I just wanted to thank you for all that you have been doing for all of us. My gratitude and love for you are beyond words
Sometimes, a little "thank you" can work wonders in the form of encouraging messages for your boyfriend.
54. Don't pay heed to others' irrelevant remarks. Stay focused till the end and you will surely attain your goals
Your encouraging messages can make him concentrate on the important aspects instead of getting affected by negative criticism.
55. Hold his hand, sit with him
Finally, it is okay if you don't have much to say to motivate your boyfriend. Your presence and support will speak volumes.
Related Reading: 20 Things To Make Your Boyfriend Happy And Feel Loved
With such a comprehensive list of inspirational messages for your boyfriend, we are sure you have a lot of ideas to support him with. Having said that, we would also like to add that one thing that scores above everything else is 'you'. Your presence and love is the only thing that your man needs the most during hard times. Whether you say anything or not, your unwavering support will keep him in good stead.
Effort In A Relationship: What It Means And 12 Ways To Show It