It is widely seen that women are the sole receivers of compliments from their partners. But why should the girls have all the fun and attention? Don't you think your man also deserves to receive compliments from you as and when required? He is your person and always there for you. So you must make him feel special, just like he takes the initiative to make you feel loved. Whether it is a compliment on his dressing sense, or his choice of movies, or as simple for the beard look that he is sporting now, compliments are sure to lift him up instantly. Heartfelt and honest compliments from you can truly help nourish your relationship with your guy in ways unimaginable. But are you left wondering how to compliment a man often? Read on.
Why is it important to compliment men often?
Men, just like women, are sensitive human beings who need to be reassured that they are wanted and loved by their partners. In a relationship, men are always expected to be expressive and are under pressure to always keep their women happy using words of flattery. But in today's era, the tables should be turned and women should be convinced to change this trend.
Socialisation of men has taken place in such a way that they communicate in a very different way than women communicate. Women are often receiving compliments not only from men but also female relatives and friends. That is how the women are socialised. While men are hardly found complimenting each other; they are left to fend for themselves. This is really sad and must be changed.
Here are the reasons which make compliments important for men:
Praises that genuinely appreciate the character and inner spirit of men help boost the confidence and self-esteem in men
Compliments from their partners show men that they are being admired for their efforts and gestures in a relationship
Men can stay away from feelings of insecurity due to the praises from their loved ones
Praises from their partners can help men maintain a long lasting, healthy and prosperous relationship with them
Men are as conscious of their physical appearance as women. Therefore, complimenting men on their looks allows them to be more courageous and creative in terms of how they dress or do their hairstyle
Compliments remind men of why they were chosen by their partners and why their partners were attracted to them
Related reading: 10 ways to shower appreciation on your husband
30 compliments for men to make them happy and love you more
Obviously, since you spend most of the time with your man every day, you might be taking it for granted that there is no need to compliment his efforts and looks. However, do not underestimate the encouragement that your sincere words of appreciation can give your guy. Despite the fact that you love him with all of your heart, will it not be a good idea to express that love through compliments and praises in a more direct manner?
Let us take a quick look at 30 compliments for men that make them happy and satisfied.
1. You make me feel cherished and safe
It is natural for your man to be protective of you and cherish you, as you are the most important person in his life. So make sure you remind him that you love being in his protective presence and truly appreciate it. Men love to know they are doing enough for their loved ones.
2. The way you dealt with this situation is highly admirable
You can praise your man's decision-making abilities, judgement and integrity through this self-esteem boosting compliment which is surely going to work. That is one way of praising his personality and make him feel powerful.
3. You are the luck of my life
Well, if you think that you have hit the jackpot when it comes to love life and relationships, then share it with your man. Tell him that you value his contribution towards your blissful life.
4. Your sense of humour is commendable
Men love making their loved ones laugh. Infact women too feel more attracted to men who can make them laugh. Humour is the best gift of mankind, life would be dull without those humorous bits.So if your guy takes the effort of making you laugh and you do find it funny, then do not avoid complimenting his sense of humour
5. You are a man of character
All of us have unique traits that make us an individual. Whether it is his geeky nature or sincerity, something in him must have attracted you. Make sure you let your guy know that you adore his unique characteristics love him for his personality. Compliment a guy on his personality and character in a truthful and heart-warming manner to win his heart and boost his morale.
Related reading: 10 compliments for a man's smile to make him smile more
6. Your friends or relatives are really fun-loving and entertaining
This is not a direct compliment for the guy. But then by praising the valuable people in your man's life, like his friends and relatives, you are actually indirectly praising him as well.
7. Your professional skills inspire me to work hard
Acknowledging the professional skill of men is essential, because once they feel confident in their professional life they can lead a better personal life as well. Thus, complimenting men through text or face-to-face about work accomplishments should be given priority by women.
8. You are an extremely dexterous person
Just like how men love to protect you, they also prefer to help you as and when the need arises. Thus if your man helps fix a broken door or change the bulbs in the house, make sure that you appreciate his dexterity.
9. Your dress sense is awe-inspiring
So how do you compliment a man on his dressing? Simple, just like you want him to. Men put as much effort in selecting their attire and styling their hair as women. Make sure you appreciate the effort. Men who have an amazing dress sense are truly worth it. So in case you love your man's dress sense, then praising him for his creativity and boldness would be the best idea.
10. Your workout regime is working wonders
Why not shut down any insecurity that your man must feel about his body by complimenting his workout regime and how it is working effectively on him? This would be one of the sweet compliments for guys who make the effort to look good and healthy physically.
11. Other girls can't get enough of you
Does your man have the ability to attract the eyes of other girls when he walks by? If yes, then let him know about it to show him that you are proud of him and not jealous of this fact.
12. My friends and relatives adore you
Once he knows your friends and relatives adore him as much as you adore him, he will become more confident regarding his relationship with you.
13. Thanks! Or better still, thank you very much
This simple word might seem clichéd to you but then this is one of the one-word compliments for guys which might mean a lot to them. Thank him for the little things he does, keeping you in mind so that he will do them more often just to make you happy.
14. Your hairdo/beard style looks perfect on you
Girls, remember. Guys love their hair or beard the most in the world. So taking the time out to notice and compliment their hairdo/beard style will be a smart move on your part. Infact, men love to be complimented on their beards.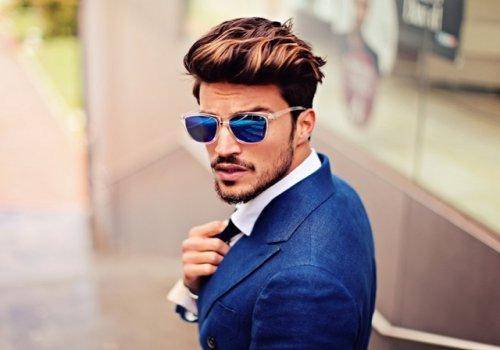 15. You cook so well
Cooking is no longer meant to be done by women only. Even men cook for their partners on special occasions or during their free time. So if your man makes the effort to cook for you, then make sure you appreciate the taste and his cooking skills. Men who cook are simply more appealing, more sexy.
16. Your strength amazes me every time
Men just love hearing compliments about their strength, as it reinforces their masculinity. Therefore, let your man know that you value his strength time and again.
17. You are a worthwhile and splendid son/brother/friend, etc.
This compliment will show your guy that you are familiar with the relationships he shares with others and how good he is at maintaining those relationships.
18. You are the best confidant I have
By praising your man like this, you will be able to build a strong foundation for a trustful and truthful relationship with him. It will make him realise that you turn to him for helpful advice.
19. You make me feel comfortable and confident
If you feel like you can be your true authentic self in front of your man, then why not let him know that? He will be extremely happy with the fact that you are comfortable around him.
20. Spending time with you is the best part of my day
In a simple way, let him know how much you love being around him and how spending time with him is the most awaited and best part of your tiring day.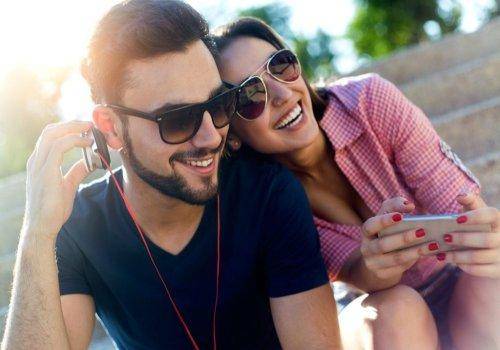 21. You are a great communicator
Those men who know how to communicate effectively in a relationship are really rare. So if you have a guy who is a great communicator, then make sure you do not lose him. Remind him how good he is.
22. You are much more good looking than (add your favourite actor's name)
Comparing him to the actor you like and stating the fact that he looks better than your favourite actor can help bolster your man's mood and confidence. Even if it's a white lie, it is harmless.
23. You make me feel proud about you
Men need to be reassured that they are doing well and living up to expectations. Thus keep letting your guy know that you are proud of him and his achievements.
24. You smell tempting
Complimenting the amazing blend of soap, deodorant, cologne and pheromones that make your man sexier and tempting should be done without any inhibition.
25. Your intelligence is super attractive
Let your guy know that you are in a relationship not only because of his physical appearance but also because of his intelligence.
26. You surprise me with your ability in bed
Praising your guy's ability in bed will encourage him to be sexier and adventurous in bed, which is going to be good for the both of you.
27. Your voice is mesmerising
The voice of men can be comforting and warm, so do tell your man the same. When he is on the phone with you get naughty and tell him how sexy he sounds. Complimenting a man on his voice will instantly turn him on. The manly and deep voice of your man has to be complimented to show him that his voice makes a great impact on you.
28. You complete me
When you make him feel like you are incomplete without him and that he makes you feel whole, then it becomes extremely special for him.
29. Your taste in (insert anything like movies, food, clothing) is praiseworthy
Whether it is movies, food, music, or clothing, if his choice is extraordinary yet amazing, then praise his taste.
30. You are my ideal man
Let him know that you hold no other man above him. Make it clear that you love him the way he is, because he is the ideal man for you and you are happy that he is in your life.
Related reading: When relationships try to bridge distance with the help of compliments
So give your man opportunity to bask in the numerous well-aimed and earnest compliments that you give him once in a while at least, because he deserves this much.
֎
10 cute Post-it notes to keep in your husband's office bag to surprise him