compliments for men
Are compliments and praise just meant for a woman? No! Try to compliment a guy on his personality and you'll see that compliments for men are appreciated just as much. Simply because guys are less expressive about their emotional needs doesn't mean they don't enjoy the occasional validation from someone special. The fact that you notice and adore the little things about him will make his day.
But are you a little nervous around this guy you have a huge crush on or you're not sure how to compliment a man on his dressing sense? Are you wondering what would be good personality compliments for your man? Also, how do you compliment a guy sexually to get things going? Let's get to business, people.
If you are running short of words to describe a good-looking guy, we will give you exactly the words men love to hear. There are many easy, direct compliments for guys and you do not have to stick to generic compliments like 'handsome' to appreciate your man. Let's take a look at some of the best compliments any man would appreciate, and more importantly, why you should be complimenting a guy.
50 Compliments For Men To Make Them Happy And Love You More
When you spend a lot of time with your partner daily, you might start taking him for granted. Unintentionally, you miss acknowledging the great qualities your man has. Don't you think a couple of good compliments would make him feel loved and more drawn to you than ever?
In fact, dating coach Geetarsh Kaur previously told Bonobology about how men love to be babied and a compliment goes a long way. "It's a natural human emotion to want to be pampered and cared for. Because of that, men love to be mothered. It doesn't mean you're dating a man-child. They like the care, the intimacy, the comfort, and the way it makes them feel about the relationship," she says.
If you're left wondering, "My boyfriend is so handsome. How do I give him a super sweet, dreamy-eyes compliment? What compliments do guys like anyway?" you are at the right place. We will tell you how to make a guy feel like a hero. Let us take a quick look at these 50 compliments for men that will make them happy and satisfied.
How to compliment a guy on his personality
First things first, let's take a look at the nicest compliments on a man's personality traits. Being noticed for physical appearance is flattering. But another thing that's going to make him feel good about himself is being told that he has a great personality. Let's get right into it.
Related Reading: 10 Ways To Shower Appreciation On Your Husband
1. You make me feel safe and cherished
It is natural for your boyfriend to be protective of you and cherish you, as you are the most important person in his life. So make sure you remind him that you love being in his protective presence and that you truly appreciate your spouse/partner. Men love to know that they are doing enough for their loved ones.
2. You are the best confidant I have
By complimenting your man in this manner, you will be able to build a strong foundation for a trustful and truthful relationship with him. It will make him realize that you turn to him for helpful advice and soon he will start doing the same. As a bonus, you will also be able to share all your juicy gossip with him because you know he won't betray your trust.
3. Your sense of humor is amazing
You must flirt with your spouse or boyfriend, every chance you get! They love it. If you were looking for one-word compliments for guys, 'funny' might just be it. It has been proven that women feel more attracted to men who can make them laugh. So if your man makes the effort of making you laugh and you appreciate how funny he is, then do not avoid complimenting his sense of humor.
4. You display the wonderful traits of charm and courtesy
If you are looking for unique compliments for boyfriend, then zero in on this one. Whether it is his geeky nature, his sincerity, or maybe the way he treats people, think back to the qualities that attracted you to him initially. And let him know how much you adore him for his unique characteristics. Giving compliments in a truthful and heart-warming manner is sure to win his heart and boost his morale.
5. My friends and relatives adore you
Once he knows your friends and relatives adore him as much as you do, he will become more confident around them and will begin to build a rapport with them. Your man getting along with the other important people in your life is always a huge plus and will create a happy relationship in the long run.
6. You are an extremely dexterous person
Just the way men love to protect you, they also like to do 'manly' tasks around the house. If your man helps fix a broken door or changes the bulbs in the house, make sure that you appreciate his dexterity. Sometimes his help is as simple as opening a tight jar or killing an insect you are scared of. If he loves to be useful around the house, let him know you appreciate it all.
7. You are a worthwhile and splendid son/brother/friend, etc.
In case you are wondering "What do guys like to hear?" it's the fact that they are a dependable, indispensable part of their family and their social group. This feel-good compliment will show your guy that you are observant of all that he does for the people close to him. Not only is this a quality of a good man, but it is also often overlooked. Let him know you appreciate his ability to build and maintain strong relationships with his family members.
8. How to compliment a guy on his personality: "The way you dealt with this situation is admirable"
Wondering how to compliment a man on his personality traits? Tell him he has great decision-making skills. Sometimes, in high-stress or complicated situations, it is difficult to make a reasonable decision. You can praise your man's decision-making abilities, astute judgment, and integrity even at a hard time through this self-esteem-boosting compliment and it will only make him feel powerful.
Related Reading: Expert-Backed Signs Of Male Body Language Attraction
9. You are a great communicator
In any relationship, there are bound to be misunderstandings and disagreements. If you notice that your man takes initiative and tries to talk things out, then let him know how much you appreciate this characteristic. Additionally, if he is vocal about his feelings and if he is a good listener, then make sure you let him know you appreciate this too. Many men are not comfortable communicating their feelings. If your man beats this norm, tell him that.
10. You make me feel comfortable and confident
If you feel like you can be your authentic self in front of your man, then why not let him know that? He will be extremely happy about the fact that you are comfortable around him and will soon begin to ease up around you too. The best sign of a strong and healthy relationship is when you don't feel self-conscious and rethink everything while talking to your partner. This is among the best compliments for men.
How to compliment a guy on his looks
So, you met this gorgeous man at the gym and you can't stop thinking about him ever since. Trust me, there's nothing wrong in making the first move and telling him, "I love how strong your arms are!" And if you are too shy, you can ease into it by learning how to tell a guy he looks good over text. Physical appearance compliments are the classics that always work (if they are not creepy). Here's how you can make him weak in his knees:
11. Your dressing sense is awe-inspiring
Wondering how to compliment a man on his dressing sense? Simple, use the words you'd want him to say to you. This is a great way to make your man happy. Men put as much effort into selecting their attire and styling their hair as women. Okay, maybe not as much but definitely a fair amount. Make sure you appreciate his sense of style every time he dresses up for you. Tell him he looks stunning in the blue shirt and you particularly like his new pair of quirky sneakers.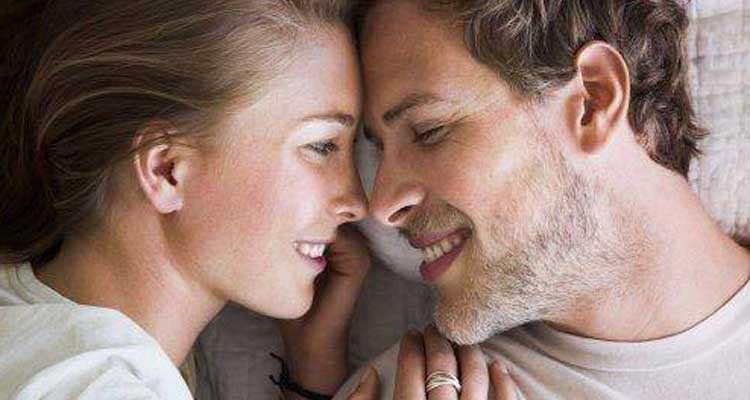 12. Other girls can't get enough of you
Does your man make heads turn whenever he walks into a room? Is his personality so magnetic that girls can't help but become puppy-eyed around him? If yes, then let him know how proud you are to have him as a life partner or boyfriend. These flirty compliments for him on looks will also let him know you're secure in your relationship with him, and you won't come across as a jealous girlfriend or wife.
13. Your voice is mesmerizing
Looking for cute compliments for your sweetheart? You could tell him how you adore his sleepy voice. Or if you are in the mood for a little flirting, tell him that his voice turns you on. The voice of men can be comforting and warm, so let your man know just that. When he is on the phone with you, get naughty and tell him how sexy he sounds. Complimenting a man on his voice will instantly turn him on.
14. How to tell a guy he's handsome: "Your hairdo/beard style looks perfect on you"
Like women, men too love taking good care of their hair and beard. Just like you would want him to notice the effort you make, he does too. And we know how you don't mind ogling at his freshly trimmed Van Dyke! Be observant and notice the changes he makes and tell him how you find his new beard hot. How do you compliment a guy sexually? Just tell him his stubble turns you on. Do we need to say more?
15. You are more good-looking than (add your favorite actor's name)
If you are looking for words to compliment a guy on his looks, this one takes the cake. Comparing him to the actor you like and saying that he looks better than him can help bolster your man's mood and confidence. Even if it's a white lie, such cute compliments are totally harmless. It will also let him know that you find him irresistible and lead to great chemistry in the bedroom.
Related Reading: 25 Cute And Sweet Ways To Surprise Your Boyfriend
16. You smell tempting
Every man has a unique smell and as women, we know how amazing some of those colognes for men smell. Complimenting the amazing blend of soap, deodorant, cologne, and pheromones that make your man sexier and tempting should be done often both with your words and your nose! Being told that his smell leaves you feeling weak in the knees is one of the best compliments for men.
17. You surprise me with your ability in bed
Let's see. What do guys like to hear as a compliment? It's for his partner to tell him how he rocked their world last night! Praising your guy's ability in bed will encourage him to be sexier and more adventurous, which, in turn, will work wonders for your sex life. And of course, don't forget the kissing compliments for him. Tell him what a great kisser he is and how you love the way he spices up your sex life.
18. Your workout regime is working wonders
Why not shut down any insecurity that your man may have about his body by complimenting his workout regime? Experts say that when men are married for a long period of time or are working crazy hours at work, their fitness takes a backseat. If your man is putting in hard work to maintain his figure, why not let him know how much you appreciate his commitment to fitness? Throw in a few masculine compliment words like 'tough' and 'strong' and he will feel like a king.
19. You take such good care of yourself
If you're looking for sweet compliments for a man that will make him smile, this is exactly what you need to say. This can mean anything. For example, you might be complimenting his physical appearance. Or he is fashionable and you're complimenting his good looks and fashion choice. You might be applauding him for going for therapy or letting him know that he is great at drawing boundaries for self-care.
20. How to tell a guy he's cute: "You're so well-groomed"
If he always has the best haircuts, shapes his beard, and is always on top of his personal hygiene, let him know that you notice it. Being told that they keep themselves together nicely is one of the best compliments you can give a man, and is bound to make them smile.
Related Reading: Most Attractive Zodiac Sign, Ranked As Per Astrology
How to appreciate a man who loves you
You now have great ideas on fitness compliments for a guy or even sexy compliments for guys over text. But nothing beats the appreciation of love and care that he shows you. Even in healthy relationships, we often tend to take that for granted. Don't make that mistake, and use these unique compliments for him immediately:
21. You are the luck and love of my life
If you think that you have hit the jackpot in your love life, then share it with your man. Tell him that you value his contribution to your blissful life. Let him know how grateful you are for having met him. Compliments for men could be an expression of your gratitude for just having them around. If he is sharing the household chores with you equally, tell him that you feel cared for.
22. Your friends or relatives are sweet and fun-loving
This is not a direct compliment for the guy but we all know that dealing with your man's relatives and friends can be quite a task. We get thousands of complaints from women who find it impossible to deal with their in-laws. So, if you are one of the lucky ones to have been blessed by a good set of in-laws, then let your husband know. When you are giving good compliments to his folks, you are actually indirectly praising him as well.
23. You make me feel proud
Tell your man that you are proud of him for all his hard work and achievements. Let him know how much better your life is with him in it and use relevant examples to highlight his support in your relationship. Tell him how he has helped you achieve your goals with his encouragement and support every single day. How to praise a guy? Well, that's how!
24. Spending time with you is the best part of my day
Let him know how much you love being around him and how much you love spending time with him. This is a simple compliment but certainly, these are the words men love to hear. It will convey to him how important he is in your life and it will make him feel special. This will also ensure that he takes time out of his busy day for you because he knows how much your time together means to you.
25. You complete me
When you tell him that he makes you feel whole, he will have a huge smile on his face. This is the best compliment for a man. He would feel happy and fulfilled because he feels needed and appreciated and this is what matters.
26. You are my ideal man
Let him know that you hold no other man above him. Make it clear that you love him the way he is because he is the ideal man for you and you are happy that he is in your life. What compliments do guys like? The ones that tell them that they are the perfect boyfriend/husband. It's a great way to show someone you love them.
27. I love talking to you
Forget about all the sexy and funny compliments, this one is going to make him feel special. It's going to make him realize that you love talking to him and that you're truly yourself when you're with him. If he replies with "Is that why you never stop talking?" then you've got a funny one on your hands, don't you?
Related Reading: 10 Beautiful Quotes that Define A Happy Marriage
28. I can spend all day with you
Of course, you can! Who doesn't love lazing around the entire day with their significant other, talking about everything that comes to their mind, and watching a trashy movie? When you let him know that it makes you incredibly happy to just spend the day with him, it reassures him of the bond you two have created.
29. I love the happy memories we make with each other
All those beautiful trips that you take, all those nights you spent drinking wine and taking the dance floor, and all those romantic moments on your anniversaries and birthdays, these are all things you're not going to forget anytime soon. When you tell him how grateful you are for them, it might make him get a bit emotional too. When men are vulnerable with you like this, who wouldn't want to keep sharing such sweet compliments for guys?
30. I truly appreciate everything that you do for me
In a healthy relationship, a partner often does a lot to support the other, help them in times of need, and be there for them. When you acknowledge everything he does for you, it reminds him that you're not taking him for granted. It's one of the best things to say to a partner or even a guy friend, so make sure you use this one.
How to compliment a guy over text
If you are a little shy and not sure how to compliment a guy's appearance face to face or can't understand how to tell him how kind he is, we have the best advice for you. Write it to him! Knowing the right compliments for guys over text can make your love life a lot more sparkly. Right from the comfort of your own home, you can just text him something that's going to make his day. Wondering how? Here are some ideas:
31. Your taste in finer things of life is praiseworthy
Whether you are impressed by something as small as his music collection or maybe his shoes, let him know over a text. Men are passionate about their hobbies and interests and he will appreciate you complimenting his interest. If you tell him "I cannot forget that movie you recommended, I loved it so much" or "Your taste in music is just too good," he might just end up doing a happy dance.
Related Reading: The 18 Signs Of A Confident Man That Women Look For
32. Your professional skills inspire me to work hard
Acknowledging your man's professional success and admiring what a hardworking talented fellow he is will make him feel more confident and encourage him to perform even better. When he is satisfied with his work life, this happiness will show in his personal relationships as well, which will help strengthen your relationship. Do compliments for men get any better than this?
33. Thanks! Or better still, thank you very much
If you are thinking of compliments for boyfriend, a simple "thank you" can do the trick. This simple word might seem trivial but it can mean a lot to the person on the other side. Thank him for the little things he does and this will encourage him to be even more helpful and caring. What's more, you can accomplish this via text. Saying thank you can bring a lot of positivity to a relationship.
34. Your strength amazes me every time
It may sound like a stereotype for men, but they do like to hear about how physically strong they are. So the next time he lifts your bag off the conveyor belt after a long flight, let him know you appreciate him pulling out the big 'guns.' You truly enjoy that his strength and fitness allow you to try different positions in the bedroom. If you are looking for things to say to guys to make them blush, try this.
35. You cook so well
Cooking is not a gendered task. There are many modern couples that divide household chores equally and the man in the relationship cooks pretty frequently. So if your man makes the effort to cook for you, then you should appreciate the food and his culinary skills.
36. Your intelligence is super attractive
Let your man know how fascinated you are by his mind. He could talk nerdy all he wants but you find your conversations intellectually stimulating and oh, how you love discussing science and politics with him. One of the best compliments for him is to tell him that you enjoy the intellectual intimacy that you share. He would love this.
37. Wow! I think someone's spilling handsome all over the place
If you've been overthinking how to compliment a guy on his picture, it's literally as simple as telling him he looks great. It's a pretty decent way to say that you are totally into him and you don't come off as creepily eager. Plus, you can just comment this on his post or send him a text and get the job done. Doesn't that sound like the best compliment for a guy's picture?
38. You're so funny on Instagram
Here's how you give funny compliments to a guy – if he's always sharing memes or just trying to be funny on social media, go ahead and throw him a bone and tell him he's successfully made you laugh a couple of times. No, don't say exactly that, just text him, "You're so funny with all your memes! Send me more!" You'll soon realize that memes are a great way of flirting. Neat, right?
39. Are you always this gorgeous in pictures?
How to compliment a guy's smile? You send another smile his way with an even sweeter compliment. Want to know what makes him grin from ear to ear? When you use wholesome words to compliment a guy on his looks. A playful appreciation of his pictures with just a hint of naughtiness. Once you send him this text, go ahead and text, "Can't wait to see your gorgeous face in person."
Related Reading: 20 Things To Make Your Boyfriend Happy And Feel Loved
40. Can't take my eyes off your picture
He deserves flirty compliments for him on looks. Tell him that you think he looks great. Instead of wondering about how to compliment a guy on his picture, be a little confident and shoot across this text. Compliments for men can be as short and cute as that!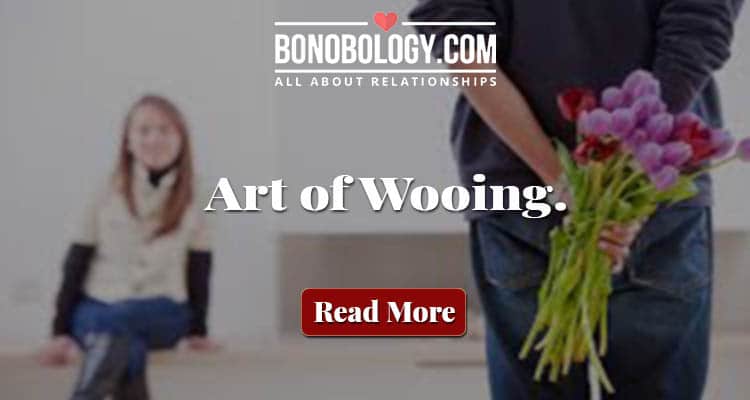 How to compliment a guy on his qualities as a partner
You know there's one common factor among all couples whose relationship is always on the right track and their emotional connection remains as strong as ever. It is that they never stop expressing their gratitude for each other, no matter how long they have been together. In your heart, you know that you are the luckiest person on earth to have your guy in your life. But when was the last time you told him how you feel? Don't wait for the appropriate time and go tell him now.
41. If there's anyone who I trust more than myself, it's you
You know how five minutes after leaving the house, you always wonder, "Have we turned the oven off?" Once he says 'yes,' you don't doubt yourself again. From something that trivial to big investment decisions, you know you can have complete faith in your man. Letting him know how much you trust him will only strengthen his commitment toward you and this relationship.
42. You bring out the best in me
A relationship thrives when two partners can inspire each other to be a better version of themselves and grow in the relationship every day. Don't we all secretly desire this quality in our partners? Instead of holding you back, their hard work, kindness, and their way of thinking should help your personal growth. If your partner does the same for you, they deserve a big round of applause for all the support.
43. Nobody understands me like you do
You are truly blessed to be able to use these compliments for men. To think you have met someone who knows you better than anyone, who holds your hand through a hard time, who lends you a shoulder when you are having a meltdown, that's everything! Save one compliment for him for being the most understanding, empathetic soul you ever met.
44. I truly admire how you don't hold on to resentment
A relationship can never work smoothly if the partners can't let go of negative emotions. Yes, there will be disagreements. You will fight, maybe sometimes a little too hard. But you can't give each other the silent treatment ten days after a squabble. And the fact that your partner has the emotional maturity to forgive and forget is praiseworthy.
Related Reading: 8 Ways To Reconnect After A Big Fight
45. Thanks so much for planning this amazing date, love!
Let me guess. Last night, he picked you up from home and took you to this amazing intimate dinner in a cozy little cafe. You went on a long solitary walk after and he dropped you off with a goodbye kiss. It clearly shows the kind of thought he's put into planning it. The date should not end without you telling him how you enjoyed his company and that it was just the perfect night.
46. You are so great with kids! It's simply adorable
This compliment for your man can either mean you see a life with him or it's just an innocent way to celebrate his tenderness. Either way, it's kind of wholesome, don't you think? If he is on the same page when it comes to thinking about marriage and kids, he will be on cloud nine when he gets the hint underlying this compliment. But be careful, if you haven't discussed or labeled your relationship yet, it might just scare him off.
47. I loved the flowers, babe. It was really thoughtful of you
When someone greets you at the door with a bunch of yellow tulips, doesn't that automatically lift up your mood for the day? It's a beautiful gesture, and to think that he remembers your favorite flower! Go all out with the compliments when he takes time out to do these little things to make you happy.
48. I asked for a partner. And God gave me a best friend in the same person. How lucky am I!
We are not insinuating that you should be dating your best friend. But you have to admit that when you find a friend in a partner, that's a bonus gift from the universe. Let your sweetheart know how grateful you are that you can share your life with him and open up about your deepest emotions. Tell him how happy it makes you that you can reveal your craziest side without thinking twice and still know that he will love you till the end.
49. The way you take care of our home and your work – I am in awe. How do you manage things so effortlessly?
Responsibility in relationships is not an easy deal, not everyone is able to carry them gracefully. If you got yourself a guy who can be dependable with certain commitments, who is adult enough to maintain a work-life balance, don't let him go. But before that, don't forget to mention how you admire his sense of duty.
50. Thanks for always inspiring me. I could not come this far without you by my side
He should be acknowledged for everything he has done for your happiness. He deserves gratitude for being by your side on the bad days and the good. He should be complimented for setting high examples and goals for you to achieve. And he should have all your heart for standing there to catch you if and when you fall.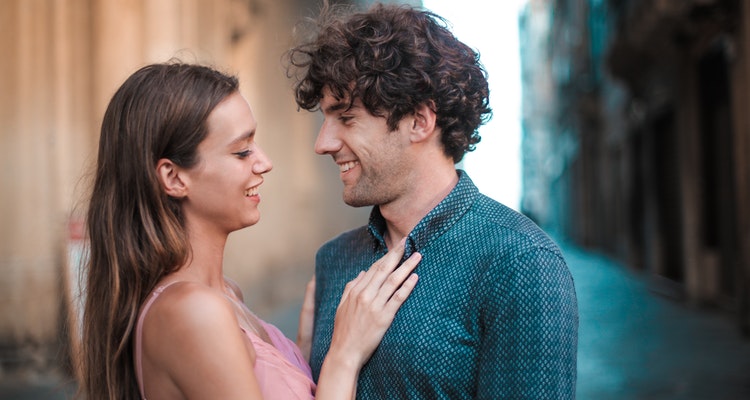 How To Compliment Guys – The Right Way
So, you got yourself a bagful of compliments for men. Great! It's all smooth sailing from here on, right? Well, not really. There are still a few things that might get in the way of you utilizing all the fitness compliments for a guy. For starters, if you end up putting one too many exclamation marks after your comment, you're just going to seem like someone who can't wait to get this guy's attention. To make sure that doesn't happen, here's our best advice for you:
Make sure it's a genuine compliment, don't just do it for the sake of it
Don't seem too eager to compliment him, it might come off weird
On the other hand, don't be too indifferent about it, it might seem like you don't care
Make the compliment a bit specific about him, it'll make him feel special
One-word compliments for guys might not work, put some effort into it
Don't just stick to complimenting his looks, talk about his personality too
Tell him how he makes you feel
Don't be afraid to give him an unexpected compliment on a random day
Don't fish for compliments, this is about giving, not taking!
Do not offer backhanded compliments. If you don't have anything nice to say, stay quiet
Do not be weird if he doesn't know how to take the compliment
Be confident, sincere, truthful, and a little playful
Related Reading: 21 Signs He Wants You To Notice Him REALLY BADLY
Why Is It Important To Compliment Men Often?
Men, just like women, are sensitive human beings who like to feel wanted. When they are putting effort into their appearance or other aspects of their personality, they like it to be acknowledged. In a relationship, men are always expected to be the ones complimenting their wives or girlfriends and making sure all their needs are satisfied. But in today's time, there should be equality, and complimenting should happen both ways. Here are the reasons which make compliments for men absolutely important:
Praise that genuinely appreciates the character and inner spirit of men helps in boosting their confidence and self-esteem
Words of affirmation might be their love language
Compliments from their partners show men that they are being admired for their efforts and gestures in a relationship
Receiving praise from their loved ones can help men avoid relationship insecurity
Words of admiration from their partners can result in great success in terms of long-lasting, healthy relationships
Men are as conscious of their physical appearance. Therefore, complimenting men on their looks allows them to be more courageous and creative in terms of how they dress or do their hairstyle
Compliments remind men of why they were chosen by their partners and why their partners were attracted to them
Sure enough, men like to be complimented, they are ego boosters and instantly lift the mood. Plus they make your man feel appreciated and he feels like putting the hard work into the relationship and in life in general. Now that you know everything there is to know about compliments for men, all that's left to do is find the courage and actually do it. You got this!
This article has been updated in July 2023.