Looking past your partner's infidelity is probably one of the biggest challenges you can face in your marriage. But if you do decide to give your marriage another go, take note of these 10 common marriage reconciliation mistakes to avoid after infidelity to ensure that you never have to go through the same pain again.
Whenever a man or woman strays, there is always a dilemma as to what one should do after infidelity – divorce or stay on? It is certainly not easy to build trust again but it is not easy to walk out either. Many couples decide to forgive, forget and move on for societal, financial or emotional reasons. Even if it feels awful!
The real challenge starts thereafter. It is almost like beginning a new relationship albeit with caution and the baggage of hurt and mistrust. Can such marriages get a shot at happiness? For sure, yes! But, building trust after cheating takes time and effort. To make the path easier, here are 10 common marriage reconciliation mistakes to avoid after infidelity nearly destroys the foundation of your marriage. Hopefully, these help in your stages of healing after infidelity.
10 Common Marriage Reconciliation Mistakes To Avoid After Infidelity
Let's be clear about one thing. It takes time, effort and a lot of patience for a relationship to attain some semblance of normalcy in the wake of infidelity. Even then, your equation may never go back to the way it was in the pre-affair days.
Therefore, when you slowly begin to rebuild a life in the aftermath of cheating, do it with an awareness of the most common mistakes couples make after their trust has been betrayed beyond belief. Try to avoid the following 10 common marriage reconciliation mistakes to avoid after infidelity. Hopefully, you will get move past the cheating; or if not, find some peace of mind and be able to move on.
Related Reading: 11 Things You Didn't Know Amount To Cheating In A Relationship
1. Taking extreme decisions
Affairs and stress go hand in hand. So when you discover you have been cheated upon, it is but natural to go through extreme feelings. You might be tempted to act impulsively, like serving a divorce notice or having an affair yourself or throwing him or her out of the house. Take a deep breath when such thoughts consume you.
When you reconcile, your reactions to the entire episode can come to haunt you. So even if you get back together, do not make any quick decisions regarding any aspect – your children, home or money. Give yourself and your relationship time to heal and remember there are several stages of healing after infidelity.
Rose and Stanley were trying to work through a fractured relationship after Rose had an affair with a co-worker. Unable to cope with the infidelity pain, Stanley spoke to a lawyer one weekend and had divorce papers served within barely any time. The couple has two kids, and nothing had been discussed or spoken of. The situation blew up into a huge mess and Stanley regretted his decision later.
Any quick decision taken by you or your partner can have repercussions. Give each other some breathing space until you can gauge your feelings correctly and objectively. The immediate period after reconciliation will be filled with doubt, so it's best to postpone important decisions.
2. Asking too many or too little questions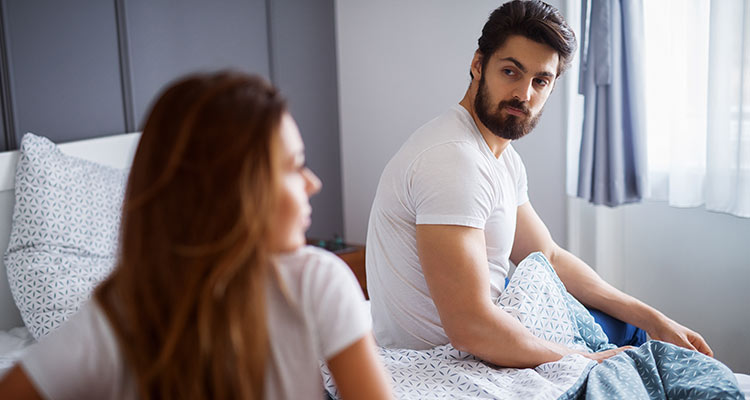 Yes, this may sound like a bit of a paradox. But both these opposites rank high in the top 10 common marriage reconciliation mistakes to avoid after infidelity. Even if you are sure that the affair is over and your marriage is back on track you will be curious about how, why and where it all started, to what extent it went on and why did it end.
You deserve the answers. After all, you can't remain in denial or pretend it didn't happen as it only leads to building up resentment and anger. It is important to communicate during the process of reconciliation. But perhaps you do not need to know EVERYTHING about it.
Spare yourself the agony of going into intimate details. Sometimes, the thought of your partner with another person, the places they may have visited and the intimacy they might have shared will prevent you from moving ahead. You might just get stuck at one point – certainly not a desirable place to be in. To save a marriage after infidelity and lies is hard enough, don't add to the pain.
Related Reading: What Is Micro-Cheating And What Are The Signs?
3. Seeking revenge
Most experts say that there are four to six infidelity recovery stages that a person goes through when he or she is betrayed. Discovery of the affair, grief over it, learning to accept and analyze the situation, and finally, reconnecting, are roughly the stages that a person who has been cheated upon experiences.
However, while each stage is difficult and has its own set of challenges, try and refrain from harboring feelings of revenge. At every stage – be it out of anger or extreme grief or during analysis when you get more details and information about the affair – you may be tempted to hurt your partner the way you were hurt.
You might even think of having an affair yourself but know that such thoughts are only self-destructive. Move past this urge to get even because if you don't, you will never be able to bounce back. Forgiveness is tough but it is the only way to go if you want to save your marriage.
4. Being paranoid if they will cheat again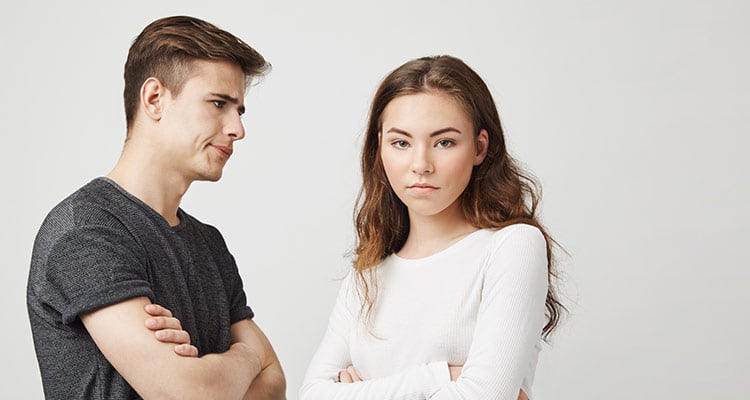 One of the most common reconciliation mistakes to avoid after cheating/infidelity is to get overly suspicious about your partner. If you have decided to forgive and move on, do it whole-heartedly or don't do it at all.
Your paranoia about the possibility of them cheating again is going to lead you nowhere. If they have to cheat, they will. So stop looking through their phones, peeking through their stuff or spying on them.
Your doubts are valid as are your fears but acting paranoid will only deteriorate the situation further. You should definitely set boundaries to prevent emotional affairs or even physical ones, but let those rules be to protect yourself not to wreck whatever chances you have at happiness.
For Meg and Kramer, it seemed like falling out of love after infidelity was on the cards. Kramer had been seeing someone on the side, and even after he promised it would never happen again, Meg couldn't stop being suspicious. She checked his phone and always needed to know where he was. Building trust after cheating was a slow and painful process for them.
5. Failure to set boundaries
While we are on the subject of boundaries, know that this ranks high in the top 10 reconciliation mistakes to avoid after cheating. When you decide to take back an adulterous spouse, set the terms and conditions clear. Falling out of love after infidelity always hinges on how strong your boundaries are.
Communicate your needs and fears frankly to set the boundaries. Let them know what you can tolerate and what not. So if you are uncomfortable with your husband's tendency to flirt with any pretty woman he meets or if you do not like your wife's demeanor after a few drinks, do not hesitate to spell it out.
Read the riot act before you get back together but once you do, learn to trust and not be too doubtful. Failure to set boundaries in the relationship was perhaps one of the reasons why things went bad in the first instance, so do not repeat that mistake. This is a major step in the stages of healing after infidelity.
6. Attacking your spouse emotionally
Agreed, staying in a marriage that was tethering on the edge sucks. But you have decided to reconcile and continue with the relationship. If you truly want peace in your life and that of your cheating partner, do not indulge in emotional attacks.
One of the most common reconciliation mistakes to avoid after infidelity is the tendency to trade barbs and jibes at every given opportunity. You may have somewhat forgiven your spouse but can't forget the pain, so you lash out, post cryptic social media messages, give them the silent treatment and trade passive-aggressive digs to make them feel worse.
Basically, you do not want them to forget even if they are truly remorseful. It's a terrible thing to do. If you still feel awful, confront them directly and seek a remedy but do not try these below-the-belt tactics that cause nothing but more stress.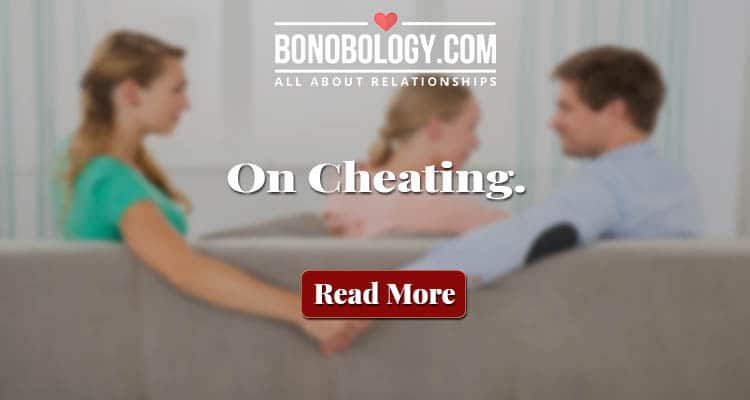 7. Confronting the girlfriend/boyfriend
Among all the reconciliation mistakes to avoid after cheating, this one is the worst. Once an extra-marital relationship has been broken, do not try to connect with the person your partner was having an affair with. Seeking closure is one of the important stages of healing after infidelity but you are not going to get that by asking for an explanation from the 'other' man/woman.
It might be very tempting to ask questions and hit back at your love rival. You might even itch to show off as to how you 'won' back your partner from the lover. But other than satisfying your ego, it is not going to serve any purpose.
Building up a marriage after infidelity is no mean feat, and thoughts of the 'other' makes it even more tough. When Dana realized her husband Chris had had an affair, she started stalking the other woman. She even started waiting outside her house at times to see what she really looked like. When Chris found out, he said he couldn't handle Dana's behavior, and they eventually separated.
When you are looking ahead after a tough chapter in your relationship, you need to make a clean break to forge a new beginning. Leave it behind and do not act on any negative feeling that you may understandably have towards this person. Be gracious and rise above it all. Do not make your infidelity pain worse.
8. Blaming yourself and feeling guilty
One of the long-term infidelity effects is to blame yourself and start feeling guilty about whatever happened. You were cheated upon and regardless of the period that the affair carried on, nothing can take away the hurt.
However, in some cases, the cheater tries to blame their partner or a bad relationship for straying. Do not allow them to gaslight you or affect your self-esteem by bullying you. When a person cheats, they should take responsibility for their actions and not play the victim.
While it is alright to introspect and look at your part in weakening your relationship, do not let it affect your sense of self. Instead, the aim should be for both partners to realize their mistakes and make an effort to reconcile as a team. To save a marriage after infidelity and lies, stand strong and see things as they are.
Related Reading: 11 Smart Ways To Catch A Cheating Wife
9. Bringing the children into the drama
Infidelity can be tough on everyone but never make the mistake of bringing children into the problems between the two of you. Sometimes, when an affair is exposed and you are unwilling to let go of your spouse, you tend to use children as a pawn to keep a guilty partner in the relationship.
Some people even use the kids to punish their unfaithful partners by denying them access or threatening to shame them in front of the family. These are all acts of revenge and will not help you improve your marriage. Your partner should want to stay with you because they truly regret cheating on you and are willing to make amends, not out of guilt or protecting the children from getting hurt.
Such a broken, incomplete relationship can never lead to a happy family as the marriage will continue to suffer even if you both decide to be good parents. It's best to separate the children from the problems facing the two of you.
10. Not seeking help when you need it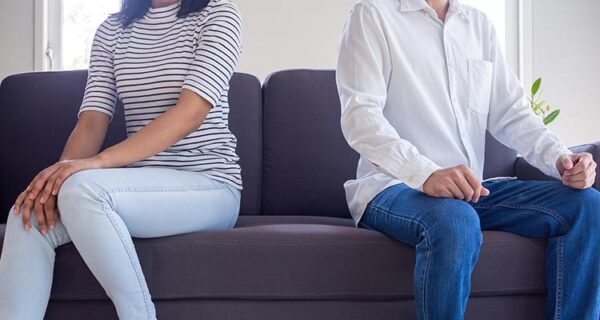 Recovering from an affair is not easy. You can never quite get over the feeling of being taken for a ride. But once you reconcile, if you find you and your partner are stuck, seek help professionally. When you get back with your unfaithful spouse, is the time when you need counseling to chart the road ahead.
It is also the time you need to take care of your own emotions and feelings. Remember that you are at a vulnerable stage and any more mistakes can cause your relationship to deteriorate further. You need to be strong to rebuild a life so do whatever it takes – talk to trusted friends and family or seek out support groups.
Depending on the nature of the affair – whether it was a one-night stand or a long-term emotional relationship – your cheating partner too would have their own share of struggles. Hence it's best to seek couple's therapy to start afresh.
They say relationships are like glass which, once broken, will always show a scar. Getting out of an affair isn't easy neither is forgiving a relationship. Getting back together is a slow, healing process that requires time, so expect it to be a tough, bumpy road.
FAQs
1. Does being cheated on change you?
Being cheated upon can change a person in many ways. Firstly, he or she finds it difficult to trust after being betrayed badly. You might find it challenging to invest trust in your partner or any other person again. It might also result in low self-esteem.
2. Is it true once a cheater, always a cheater?
You can't generalize that once a cheater, always a cheater. It depends on the personal values of an individual, the circumstances under which he or she slipped up and the nature of his or her current relationship.
3. Why does being cheated on hurt so much?
Being cheated hurts because it shatters your core belief and trust in a person. You feel let down by someone you love dearly and that causes more hurt than anything else. You also feel bad about being taken for a ride emotionally.
4. Does infidelity pain ever go away?
Time will heal the pain eventually, but it will take time, effort and possibly professional help. It's also possible that certain scars will always remain, and it's up to both of you to cope with them in the gentlest way possible.
I love my husband, but sometimes I love the other man a tad more
Why it is important to save evidence against your spouse who's cheating on you