When someone is being cheated on, outrage, anger, hurt and betrayal are just some of the emotions they have to deal with once the infidelity comes to light. Thanks to pop culture, a majority of people think that displaying rage and moving on is the only 'correct' way to deal with infidelity. How to heal after being cheating on and stay together is not a concept popularly entertained. On the contrary, people are judged for staying with a partner who has strayed. 
That said, equating cheating with the end of a relationship would be a simplistic assumption at best. Thanks to changing relationship dynamics, professionals who guide you through this difficult spell and diminishing stigma around couples' therapy, partners can explore options beyond 'stay together or part ways' in wake of cheating.
Related Reading: The Anatomy Of An Affair
Can Couples Recover From Cheating?
To repair a relationship after one of the partner's strays beyond the agreed bounds of monogamy is not easy. In fact, for a lot of couples, infidelity proves to be the fatal nail in the coffin. According to a study, extramarital affairs and infidelity account for 37 per cent of divorces in the US. 
But what percentage of couples stay together after one cheats? There are limited factual insights on this topic. However, one survey indicates that only 15.6 per cent of couples can commit to staying together after infidelity.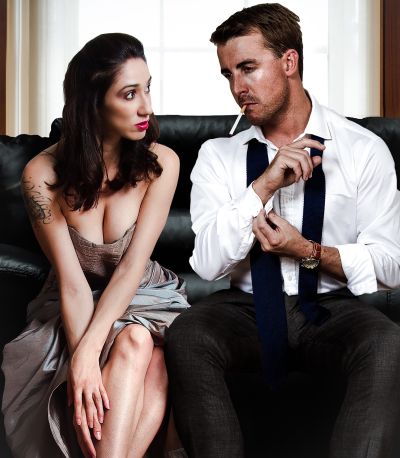 It's not easy to heal after being cheating on. After all, this transgression hits at the very foundation of the relationship. However, couples who do survive this setback and find a way of moving on together after infidelity have one thing common – the will to acknowledge the potential problems in a relationship that may have led to the affair rather than just focusing on the act of cheating itself. 
Related Reading: Confession Story: Emotional Cheating Vs Friendship – The Blurry Line
Can A Relationship Go Back To Normal After Cheating?
Relationship issues cannot be used as an excuse for cheating. However, if both partners are open to exploring what has not been working for their relationship without blame-shifting, then there is hope for staying together after infidelity. 
Let's take a look at factors that help you heal after being cheating on and repair your relationship: 
1. Does being cheated on change you?
It most definitely does. Couples who manage to stay together after cheating comes to light accept the fact that once trust is broken, going back to the way things once used to be is not easy. Both partners have to accept that this scar is bound to damage the bond their once shared. Then, work on rebuilding their relationship anew. 
2. Accepting that they both contributed to the problem 
This one is tricky, especially for the partner who has been cheated upon. However, couples who succeed in moving on from the betrayal of cheating are open to accepting that the little issues may have set the stage for this big blow out. It's important to understand that acknowledging problems doesn't mean accepting blame. It's about the maturity to come to terms with the ugly reality that both partners contribute to problems in a relationship.
From this stems the conviction that they both can together look for solutions to rebuild what's broken. 
3. The cheater knows rebuilding trust will take time 
The person who strayed has to give their partner the time and space to heal after being cheating on. Expecting a magic wand to erase the feelings of betrayal, and re-establish trust immediately, is naïve and unrealistic. 
Couples who succeed in staying together after cheating know that there is no quick-fix to undo the damage. The cheater allows their partner to heal at their own pace. In turn, the other partner does their best to trust their assurances of not going down that path again. 
4. Therapy is needed to heal after being cheating on
A study on the Aftermath of Infidelity establishes that the act of cheating can take a toll on the physical and mental health of the non-cheating partner. Therefore, a majority of couples who manage to move on together after infidelity relies on professional help. This makes navigating these difficult time and processing the complex emotions somewhat easier. 
It's not just the non-cheating partner who bears the brunt of infidelity.
The partner who has strayed may be riddled with cheating guilt too. Reconnecting with so much baggage can be a challenge. That's why mutually agreeing to seek couple's therapy helps make the road to recovery a less daunting one. If you're struggling to figure out how to heal after being cheated on and stay together, then considering therapy is a good start point. Know that help is only a click away.
5. Communication is essential to stay together after cheating
The most critical factor in staying together after infidelity is rebuilding trust. The best way to do that is prioritizing honest communication. Partners who navigate this rather unpleasant bump in their journey together make it through by talking to each other about everything they've been feeling in the aftermath of infidelity. 
This communication has to be open and two-way. Both partners have to be able to speak their mind freely, without the fear of being judged or shut out by the other. 
6. Couples willing to make changes can rebuild a relationship after cheating
Couples who have survived an affair and made it to the other side of this hurricane exhibit a willingness to make the right changes in their equation. They both commit to some soul-searching to find ways to be better together. Irrespective of whose fault the affair was, both partners take responsibility for rebuilding a relationship that is stronger and bond that can last for the long haul.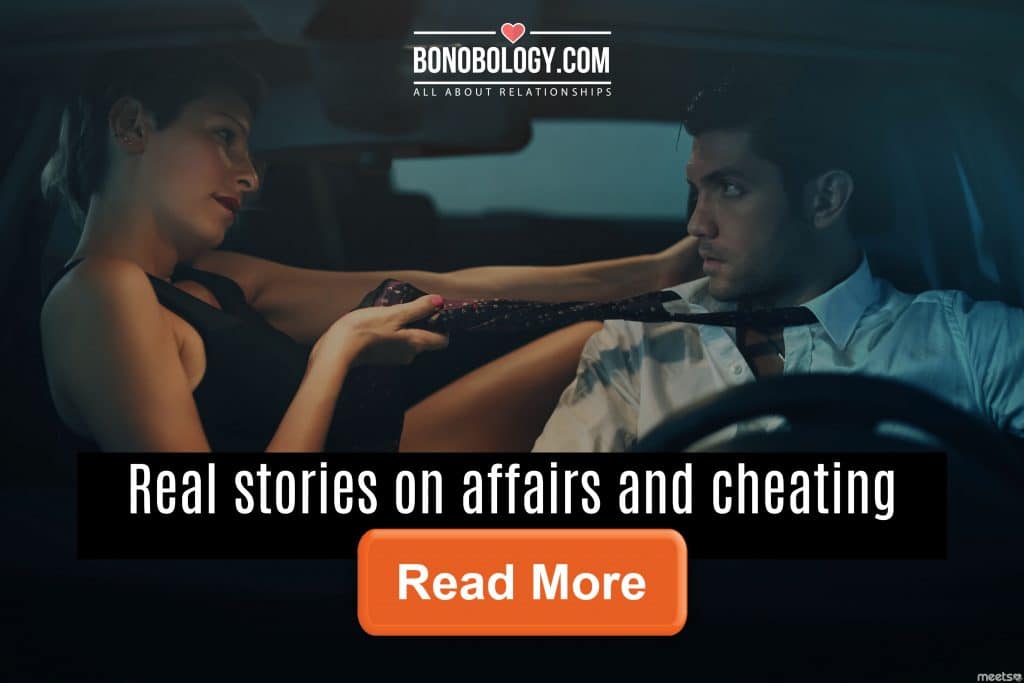 7. Most importantly, they have the will make it work 
If one partner wants to make it work and the other wants out, there is little hope to repair your relationship. Couples who stick together in the wake of cheating are able to do so because both partners value their relationship and want to make it work, despite the transgression.
For such couples, their love for each other overrides the trauma of cheating and they commit to finding ways to not only recover from the feelings of negativity but also rebuild their relationship. It may take time and perseverance, but they're successful in staying together after cheating. This also helps them build a bond that is more fortified than before. 
Related Reading: Did She Really Love Him Or Was It Just Lust And An Exciting Midlife Romance?
How To Heal After Being Cheated On And Stay Together?
Discovering your partner's unfaithfulness can be devastating. Yet, it's not something you cannot bounce back from. It's a long, taxing process. As long as both partners commit to doing the hard work, you can repair your relationship. 
Another important question to address when you decide to forgive and stay together is – can a relationship go back to normal after cheating? That depends solely on your equation with your partner. Some couples manage to restore the old balance in their relationship over time, while others find a new normal. Either way, the relationship can survive and last. 
Here are 7 tips on how to rebuild a relationship cheating that will help you on this long road to recovery: 
1. Honesty helps you heal after being cheating on
Once you have discovered the infidelity, the non-cheating partner must lay bare their grievances. It is perfectly all right if this declaration is emotionally raw and unsparing. You must let out all the grief and hurt you're experiencing. That's the only way you can begin to heal after being cheating on. The cheating partner must create an atmosphere where the other feels comfortable exhibiting their emotional vulnerabilities.
It is also equally vital to let the non-cheating partner know that you understand the pain caused by this transgression. 
2. Sharing the pain is vital to repair your relationship
Often times, it is assumed that the non-cheating partner is the only one going through pain and agony. However, in almost all instances of infidelity, the adulterous partner too is dealing with a heartache of their own. One that stems from cheating guilt and hopelessness about the future of the relationship. 
Bearing witness of each other's pain, and showing empathy, is an important part of the healing process. You cannot rebuild your relationship without going through this emotional grind. 
3. Writing a heartfelt apology helps 
The adulterer has heard their partner's honest, raw and emotional declaration about how this incident has impacted them. It's only fair that they get a chance to put their side of the story out there. However, when emotions are raw and tempers soaring, it can be difficult for the non-cheating partner to objectively hear out the adulterer. Blame and accusations usually follow. 
Penning down an apology can help. Use this opportunity to tell your partner how you feel in the aftermath of infidelity. Writing gives one a better chance to articulate these complex emotions. At the same time, the partner who has been cheated on gets a chance to process this account in a more calm and collected frame of mind. 
Related Reading: My Healing Journey Through A Difficult Marriage And Finding Love Outside It 
4. Don't hurry into forgiveness if you want to stay together after cheating
The fear of losing a partner and the desire to salvage a relationship often results in hurried forgiveness. The one who has cheated keeps urging their partner to forgive so that moving on together after infidelity becomes a possibility. At the same time, the one who has been cheated on feels overwhelmed by a rush of emotions. They declare forgiveness before they've had the chance to seethe, break-down and heal. 
This is, at best, a temporary fix. The unresolved issues of lack of trust, residual anger, resentment will rear their ugly head eventually. This can wreak greater havoc on the relationship. Taking the time to grieve and heal after being cheated on is a must for rebuilding a relationship. 
5. Set the rules to repair your relationship
In order to repair your relationship, both the partners have to set non-negotiable rules that facilitate the healing process. This is critical for earning and granting trust all over again. For example, if unanswered phone calls or not knowing the cheating partner's whereabouts was a red flag that indicated to cheating, the non-cheating partner can request that the other always answer their calls. 
Or they can ask their partner to drop a text, informing them if they're heading out of the office or going to return late.
If the cheating was discovered through chat conversations, the partners can agree upon greater access to each other's personal devices. This helps in easing the power imbalance in the relationship and reinstating trust and security over time. That said, checking your partner's phone without their knowledge or consent is not okay. It may hamper your chances of moving on together after infidelity. 
6. Discuss sexual intimacy in the aftermath of cheating
The sanctity of exclusive sexual intimacy takes a hit after one partner strays. Addressing this elephant in the room is critical for staying together after infidelity. Often, the third person (with whom one of the partners cheated) can become an invisible presence looming over a couple's intimate moments. This can have detrimental consequences. 
The cheating partner may feel the obligation to please in bed, which can lead to strain and low performance.
This can, in turn, aggravate the hurt the other partner is experiencing. As they can misconstrue it as lack of attraction or interest.  Know that it takes time to rebuild intimacy when you're trying to come to terms with cheating. It's perfectly okay to go off sex for some time. Revisit this aspect of your relationship when you're comfortable dealing with each other's emotional vulnerabilities. 
7. How to rebuild a relationship after cheating? Keep faith
Don't let cliches like 'once a cheater, always a cheater' hold you back. It won't do either party any good. Such generalizations should have no place in your mind space if you're intent on staying together after infidelity. Yes, there are serial cheaters who just cannot stay confined by the rules of monogamy. 
There are people who stray outside owing to circumstances.
And they genuinely want an out. They learn their lesson and never repeat the same mistake. As a partner trying to heal after being cheating on, you have to have faith. Trust that your significant other falls in the second category and that they are willing to change. Unless, of course, they've gone down this road over and over again. In which case, you should reassess whether moving on together after infidelity is a good idea.
Can couples recover from cheating? The answer to that question lies in whether both partners are willing to fight for the relationship and take a leap of faith that they rebuild a healthier, stronger bond from the wreckage left behind by the act of infidelity. 
What Happens When The Thrill Of Pursuit Is Over?
How Can I Fall In Love With Someone Else When I Am Happily Married?
I love my husband very much but I'm still attracted to my co-worker