How to be the man every woman wants? If you've been single for far too long and find yourself caught in a string of bad first dates that lead nowhere, this question ought to have weighed on your mind. Your quest for finding love and companionship would become so much simpler if only you could be the guy every girl wants.
This is, often, followed by another thought: what is it that women want in a man? This has been touted as an ethereal mystery since time immemorial. However, the mindset that figuring out what women want from their partners and relationships is next to impossible is just another stereotype that has been fed to us so often that we've accepted it as gospel truth.
Knowing what women want in a partner and becoming the man that every woman wants isn't half the battle it's made out to be. By simply paying attention to detail you can transform yourself into a man who is desired and sought-after.
How To Be The Man Every Woman Wants?
Are you trying to make online dating work for you but haven't succeeded yet? Or have been trying to woo that someone special but haven't made any headway yet? Do your first dates end badly more often than not? And has this dry run at the dating scene left you wondering how to be the man every woman wants?
Well, to change that and improve your prospects in the realm of dating you need to begin by understanding what every girl wants in a guy. Then, make small but significant changes in your personality and outlook. Et voila, you'll be able to charm your way to a girl's heart like a boss.
Here's how you can become the man that every girl wants:
Related Reading: How To Write A Dating Profile – 8 Tips To Make It Stand Out
1. Make her want to come home as much as her bed does
To be the guy every girl wants, you have to make her feel comfortable and secure. Just like that cozy bed in her room that serves as her panacea from all the worries and stresses of life, become the person she turns to for comfort. If you can give her that, you'll begin to feel like home. That's exactly what every woman wants in a guy.
2. Break free from the trap of comparisons
Every person is unique, with their own qualities, preferences, quirks and not-so-pleasant traits. The key to becoming the man a woman would want by her side and in her life, you have to learn to accept her the way she is. That means accepting her flaws and idiosyncrasies as wholeheartedly as you accept her qualities.
And also, not comparing her to your ex or your mother. "My ex never cried at the drop of a hat like you do." "You could really learn how to keep it together from my mother." Statements like these are a no-go territory if you want to be the guy every girl wants.
3. Buy her books for her birthday or just because…
How to be the man every woman wants? Well, there is nothing more charming and sexy than a man with a sharp intellect and vast knowledge. And how do you show her that you've got the intelligence that can make her swoon? Gifting her books on special occasions like her birthday or just because you thought of her while you were in the bookstore is just the simplest way to do it.
Besides, it will help you build a connection based on intellectual intimacy, and that's a bond that will stand in good stead come hell or high water.
Related Reading: The Ultimate Tips On How To Ask A Girl To Be Your Girlfriend
4. Remember to close the cupboard doors and pick up your wet towels
If you're already in a relationship or in that transition phase of dating to being in a relationship, you can show her that you're the man of her dreams by picking after yourself. Close the cupboard door after you take out your clothes, don't leave the wet towel on the bed, wipe the kitchen counter after you're making that sandwich.
These little habits go a long way in showing her that you're a thoughtful, sensitive person, and she wouldn't be stuck with a man child if she were to be with you long term.
5. Snuggle in bed with her
How to be the man every woman wants in her life? Well, show her that you're interested in more than just getting into her pants. Non-sexual touches like snuggling in bed, holding in hand while walking down the street or giving her a peck on the forehead before heading out can bring greater intimacy and closeness in a relationship than even the hottest sex.
Besides, these displays of affection will reassure her that you're genuinely invested in her and make her feel secure in the relationship. When she feels loved and secured, not only would she ever want to leave but also desire you more and more.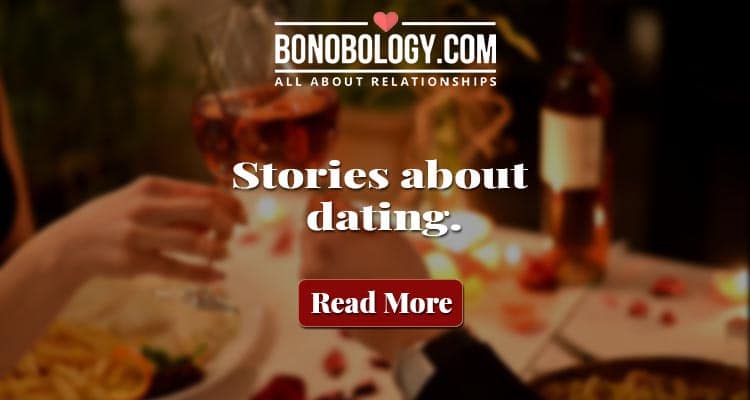 6. Hand her tissues when she cries during movies
To be the guy every girl wants, you have to channelize your sensitive side every now and again. And definitely, not ridicule her for "being too emotional". For instance, if the girl you're with or trying to woo cries while watching a sentimental scene on-screen, don't ridicule her or have fun at her expense.
Instead, hand her a tissue and your shoulder. We promise she'll look at you with those heart-eyes in no time.
7. Reach for her hand when walking on a crowded path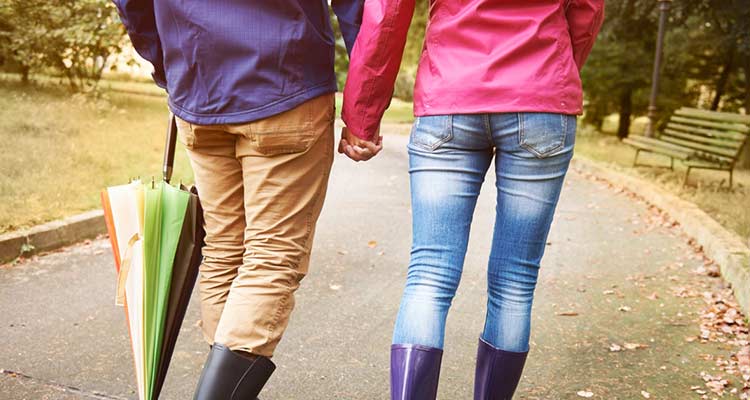 Whether you want to impress a girl on a date or win over someone you already have a connection with, the right physical touches at the right time can do the trick. Say you've already been dating casually but you want to take things to the next level, you'd want her to see you as the man that every woman wants. Right?
So, how do you achieve that? The good news is that you don't always need to make grand gestures or larger than life expressions of love. Something as simple as holding her hand as you want down a busy street together can do the trick.
Related Reading: 30 Interesting Questions To Ask A Girl To Know Her Better
8. Become a fan of the people she's a fan of
The key to how to be the man every woman wants lies is making her feel special and valued. That entails valuing the things and people she holds dear. If she's exceptionally close to her mother, make an effort to establish a rapport with her. If she has a BFF she can't go a day without talking to, make room for her in your life. Or if she idolizes a public figure, make the effort to learn about them.
This will make her realize that you value all that's important to her, and that's an endearing quality to have in a partner. And also, pretty much sums of what every girl wants in a guy.
9. Don't ever bear to see tears in her eyes
The man that every girl wants is one who goes above and beyond to make sure there are fewer and fewer reasons for tears in her life. And the one who does everything in his power to lift her spirits when she does feel down and low. Most definitely, a desirable man is one who doesn't become the reason behind her tears.
So channelize your empathy and compassion, and wear them on your sleeve like a badge of honor to become irresistible to women in general, or that special someone in your life. This seemingly simple relationship advice for couples can prove extremely effective in getting your love life up and running.
10. Love her as much as she loves you! ❤
The simplest answer to how to be the man every woman wants is also the most effective. Just make sure you love her as much as she loves you, and don't miss out on any opportunity to let her see how you feel about her. When your feelings toward her are genuine, you will find ways to make her feel loved, respected and cherished. That is the key to be the guy every girl wants.
Now that you know all there is to know about how to be the man every woman wants, put this advice to good use. Make that special woman in your life see you in a new light, and be prepared to embark on the romance of a lifetime.
8 Smart Ways To Ask A Girl For Her Number (Without Sounding Creepy)