Loneliness can be an overwhelming feeling that can make us feel isolated and disconnected from the world around us. But the truth is, we are never truly alone in our struggles.
Each quote represents a different perspective on loneliness, but they all share a common thread: they acknowledge the pain and challenges of being lonely, and they offer a glimmer of hope and encouragement for those who are experiencing it.
Whether it's through the words of a philosopher, a spiritual leader, or a fellow human being, the message is clear: you are not alone in your loneliness.
These quotes can serve as a source of motivation and inspiration to keep pushing through the difficult times. They offer the hope that things will get better, and that there is a light at the end of the tunnel.
So the next time you feel lonely or disconnected, remember these quotes and take comfort in the fact that you are not alone. There are countless others who have felt the same way, and there will be countless others who will feel the same in the future. But through our shared humanity and our ability to connect with one another, we can find solace and support in our struggles.
1. "Life is full of misery, loneliness, and suffering, and it's all over much too soon." – Woody Allen
2. "The most terrible poverty is loneliness and the feeling of being unloved." – Mother Teresa
3. "The time you feel lonely is the time you most need to be by yourself. Life's cruelest irony." -Douglas Coupland
4. "Sometimes being surrounded by everyone is the loneliest, because you'll realize you have no one to turn to." – Soraya

5. "Pray that your loneliness may spur you into finding something to live for, great enough to die for." -Dag Hammarskjold
6. "A season of loneliness and isolation is when the caterpillar gets its wings. Remember that next time you feel alone." -Mandy Hale
7. "We feel alone, and in this we are connected." —Leo Babauta
8. "The loneliness you feel is actually an opportunity to reconnect with others and yourself." —Maxime Lagacé
9. "Great men are like eagles, and build their nest on some lofty solitude." —Arthur Schopenhauer

10. "Loneliness expresses the pain of being alone, and solitude expresses the glory of being alone." —Pau Tillich
11. "There's nothing abnormal about loneliness." —Paula Stokes
12. "The thing that makes you exceptional, if you are at all, is inevitably that which makes you lonely." —Lorraine Hansberry
13. "Loneliness is proof that your innate search for connection is intact." —Martha Beck
14. "There is something immaculate about loneliness which only lonely people can understand." —Munia Khan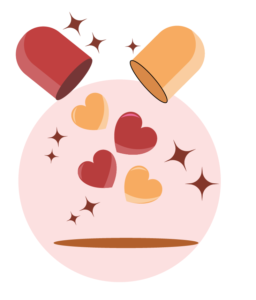 Get your dose of relationship advice from Bonobology right in your inbox

15. "Sometimes you have to stand alone just to make sure you still can." – Unknown
16. "It takes nothing to join the crowd. It takes everything to stand alone." —Hans F. Hansen
17. "Loneliness can be conquered only by those who can bear solitude." —Paul Tillich
18. "I think it's very healthy to spend time alone. You need to know how to be alone and not be defined by another person." —Oscar Wilde
19. "Loneliness is not lack of company, loneliness is lack of purpose." – Guillermo Maldonado

20. "People think being alone makes you lonely, but I don't think that's true. Being surrounded by the wrong people is the loneliest thing in the world." – Kim Culbertson
21. "It is better to be lonely than allow people who are not going anywhere keep you
from your destiny." – Joel Osteen
22. "I've noticed that loneliness gets stronger when we try to face it down but gets weaker when we simply ignore it." – Paulo Coelho
23. "When we cannot bear to be alone, it means we do not properly value the only companion we will have from birth to death-ourselves." – Eda J. LeShan
24. "Sometimes you need to take a break from everyone and spend time alone to experience, appreciate, and love yourself." – Robert Tew

25. "There are worse things than feeling alone. Things like being with someone and still feeling alone." – Unknown
26. "Loneliness is painful. But suffering is not wrong in and of itself. It's part of the human experience, and in a way brings us closer to all people." – Juliette Fay
27. "You have to go ahead, even if no one goes with you." – Lailah Gifty Akita
28. "Make the time to be alone. Your best ideas live within solitude." – Robin Sharma
29. "The price of being a sheep is boredom. The price of being a wolf is loneliness. Choose one or the other with great care." – Hugh MacLeod

30. "The greatest thing in the world is to know how to belong to oneself." – Michel de Montaigne
31. "The pain of loneliness is one that can never truly be understood. It's like being trapped in a room with no doors or windows." – Unknown
32. "Loneliness adds beauty to life. It puts a special burn on sunsets and makes night air smell better." – Henry Rollins
33. "Loneliness is not a lack of social interaction, but rather a lack of meaningful connections." – Unknown
34. "Loneliness is a lack of intimacy, not a lack of company." – Richard Bach

35. "Loneliness is the human condition. No one is ever going to fill that space." – Janet Fitch
36. "We're all lonely for something we don't know we're lonely for. How else to explain the curious feeling that goes around feeling like missing somebody we've never even met?" – David Foster Wallace
37. "The greatest thing in the world is to have someone to share your life with, but it's also important to learn to be happy on your own." – Unknown
38. "The loneliest moment in someone's life is when they are watching their whole world fall apart, and all they can do is stare blankly." – F. Scott Fitzgerald
39. "I am not alone because loneliness is always with me." – Unknown

40. "It's better to be unhappy alone than unhappy with someone." – Marilyn Monroe