Are you planning for a Valentine's Day trip with your partner? Think Manali will be enough for the getaway? Then again, it has become a tourist attraction. If you are looking for a breathtaking yet relaxing getaway, you might want to check these places we have for you.
1.  Havelock Island:
Ready to get into your bikini and feel the sea breeze in your hair? Havelock Island might just be the perfect getaway destination to go to with your partner.
Havelock Island, situated to the east of Andaman and Nicobar, is the largest of the islands. The sublime beaches, teal shallows and a great spot in India if you want to go diving. The place is not crowded, because it is one of India's best-kept secret spots.
Havelock Island steers clear from known tourist trails. The beaches are white, sandy stretches of pure tranquillity. This place is famous for elephant swimming and unbeatable reef.
So, if you are planning on a getaway with your partner, to escape the hustle and bustle of the monotonous city life, this might be the perfect destination for you. It offers zero cellular connectivity, tranquillity and foaming-blue paradise experience.
2. Wayanad:
Situated in the border of Kerala and Karnataka, Wayanad is a standing example of the beauty of God's Own Country.
Wayanad has green mountains with cotton-candy clouds and mighty rivers. Unlike Munnar, Wayanad offers mammoth waterfalls for you and your partner to indulge in a dip with no onlookers. Wayanad offers hike trials to the top of Chembra Peak where you can find a heart shaped lake. The hike is worth the view on the top.
If you wish to laze around and relax, you can book a car and ride through the amazing bamboo forest. Or chill by Pookode Lake or just indulge in the roadside vadas and black tea.
Related reading: What is the ideal vacation spot for you and your spouse?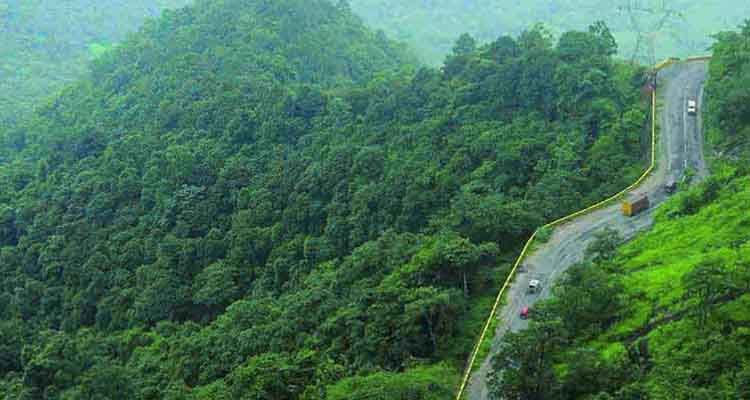 3. Mahabaleshwar:
This is a getaway close to Pune. Situated in Satara district in Maharashtra, this hill station is about 1300 feet above the sea level. The mesmerising mountain peaks offer fantastic views of the aligned mountains.
You can go for the bonfire night or avail tent reservations on the top of the peak. You can never get tired of watching the sunrise and sunset from here.
4. Gokarna:
If you and your partner cannot get enough of the ocean and the beach, travel to this place. Gokarna is the younger sibling of Goa ­ smaller hence less populated but unparalleled in beauty. There is an 'Om' shaped beach, a half-moon shaped beach and the main beach of Gokarna.
There's Paradise beach that can only be accessed by a boat ride and a little trek but a dip in the calm, chilly water will take away the stress and tension of your adult life.
The beauty of this place remains untouched by tourism and can prove to be the beach getaway you are looking for.
Related reading: When a wife and mother goes on vacation by herself
5. Alleppey:
The backwaters of Kerala is one of the most exotic places in India. It might be clichéd to call Alleppey the 'Venice of the East', but it lives up to its name.
This is the perfect place to go to with your partner, because where else will you wake up in a houseboat, and sip toddy and float your worries away? There are small canals which are connected to the backwaters; the sides of the canals are home to people who draw sustenance from the backwaters. Local inhabitants own small eateries, shops and stores.
Alleppey offers lush green stretches of field in deep contrast with the blue waters and is home to exotic birds. And the abundance of coconut trees only adds to the beauty. And in the evenings you can see a riot of colours in the horizon as the sun sets. There is nothing quite like it.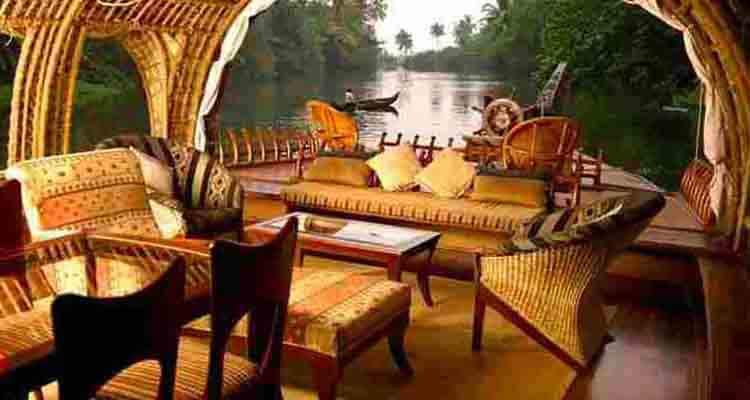 These are a few places where you and your partner can opt to go and relax. More importantly, these places will leave an everlasting mark on you and leave you contemplating the beauty of life.