As the chilly winters are transitioning into beautiful springs, so is the red and white Christmas colour into Pink! And why not, February, the month of love and romance is here. Love is in the air.
Whenever someone mentions Valentine's day, what's the first thing that comes into your mind? Roses… Flowers… Gifts… Etc etc. But is it really what your love needs? Sometimes, it's not. Love is not about giving expensive gifts or taking out to costly glamorous restaurants, love is not about saying cheesy lines either.
In true sense, love is just about spending some beautiful moments with your special someone by your side where you both can make beautiful memories together. So guys, no worries if you are not able to spend huge bucks on those short term extravagant gifts, we have collected here some amazing (timeless too) ways to make your valentine's day a memorable one (Without spending a fortune!)
How To Celebrate Valentine's Day Without Spending A Fortune
As the saying goes the most precious things in life are priceless. So if you have to make your Valentine's Day a special one you don't really need the power of your credit card. All you need is a bit of thoughtfulness and the will to execute a small plan. We have done the thinking for you. You just need to go ahead and do it.
1. Start with a lovely breakfast
Yeah, yeah it sounds cliché but trust us, nothing feels greater than waking up to a delicious coffee and our favourite breakfast in the bed. So, guys who love cooking or who never tried cooking, this formula can really make the best morning. Nothing feels more romantic than a guy cooking for a girl. So boys, talk to your mom or use Youtube, but handmade breakfast, especially for her, will really make her day.
Related Reading: 60 Ways To Celebrate Spouses Day
2. A trip down memory lane
Memories are beautiful. And being a girl, let me tell you guys, there is a no greater joy than sitting with your love looking at the beautiful (Silly too!) old memories. Some laughs, some sentiments and you are good to go.
So collect old photographs, albums, gifts you exchanged, and adore those moments again. Trust me, she would love you for this.
3. Go for a road trip
If adventure is what defines both of you, plan a road trip. If you are biking don't forget to wear your helmets and drive over to some lesser-known but romantic getaways around your city. Spending time, away from the rush, alone with your love can bring freshness to your love life. Additionally, you can also plan a small picnic nearby or to some beach.
Gazing at a beautiful sunset, walking towards beautiful waves, the beauty of those moments cannot be defined in words.
4. Give her a handmade photo card
Cards are old school but how can they when they are designed especially for your love? Girls love handmade things. And just like a birthday looks incomplete without Cake, a valentine's day is incomplete without a beautiful card expressing your feelings.
But it's time to ditch those traditional cards. Just collect some beautiful picture of her or both of you. Also instead of writing some cheesy lines, express your true feelings. Using some Online Valentine's Day Card Design Tools, you can create these cards for free. Below are some cards I designed using such tools.
Also, don't forget to accompany it with a sweet Chocolate. We girls love chocolates no matter what time of the day it is. It will add sweetness to your day.
5. Watch romantic movies
The perfect way to spend Valentine's day noon is by watching some of the timeless romantic movies together. Take a box full of popcorn, a cosy blanket and you are good to go. Sweet talking while watching a beautiful movie can make the whole environment even more romantic and intimate.
6. Arrange a candlelight dinner at home
Love is not measured by expensive dinners or glamorous dine outs. A simple dinner cooked by you for her can do wonders to your Valentine's night. Arrange a beautiful candlelight dinner at your terrace. Below the stars, in the presence of nothing but love, you will create the most beautiful memories of your life.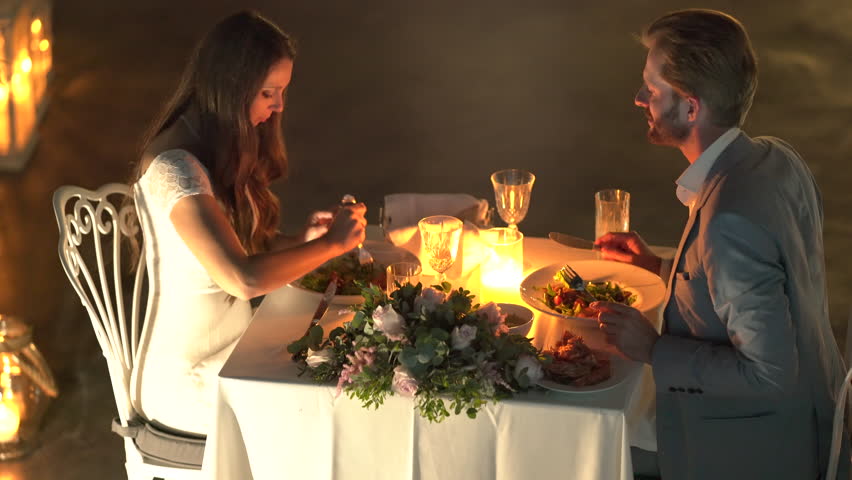 So guys, are you all set to make this Valentine's Day a memorable one for your lady love? Again, love is never about the money you spend, instead, it is about the precious memories you give to her. So go ahead and touch her heart a million times with these Valentine's day celebration tips.