Do women like beards? If this has been a question that's been on your mind then think Fawad Khan, Sean Connery, Jason Momoa and Chris Hemsworth (our most attractive stubble length) and you will get our answer. Women just swoon over the stubble. they love the goatee and the mature beard as well. Why women totally check out bearded men is no wonder at all.
The recent years have seen the growth of bearded men. Celebrities started the whole unruly look where strong-jawed men with heavy beards ruled the internet. The aged stars who were earlier clean shaved individuals have donned a bushy look often and that includes the likes of Brad Pitt and Shah Rukh Khan (especially in the film Dear Zindagi) We have all sighed many times at the transformation.
Researchers Neave and Shields found out in their 2008 research that women find bearded men attractive and they like the light stubble particularly and they consider bearded men as great partners as well.  In the research findings, the women perceived male faces with full beards as the most masculine, aggressive, and socially mature. The women also thought these men looked older. Men's faces with light beards were considered the most dominant.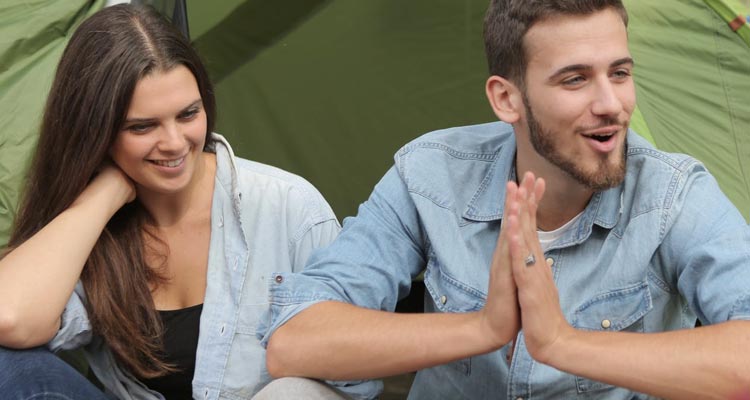 In another research by Dixson and Brooks (2013) found out that women found stubble on men most attractive. They found out: Women rated men with full beards as the highest for perceived parenting ability and healthiness.
Overall, as facial hair increased, women's ratings of masculinity increased, too—particularly for women who reported being at the fertile phase of their menstrual cycle.  Women rated full beards highest for parenting ability and healthiness. 
So through proper scientific research people have come to the conclusion that women find guys with beards madly attractive not only for their looks but for their abilities as well.   
5 Reasons Why Women Like Beards
Are guys with beards attractive? Heck yes! If there is a toss between the beard and the clean shave most women would go for the beard without a second thought. Some women will tell you they have their choice of attractive stubble length – in the sense some really dote on that short, short stubble. And some would give their right arm to gape at Jason Momoa's longish designer beard. Some just heart Robert Downey Jr (our very own Iron Man's) goatee and the super hot Jason Statham's five o'clock shadow. But why do women like beards so much? We give you 5 reasons why they just can't keep their eyes away from the bristles.     
Related reading: Yes men we need you to groom yourselves, here's why!
1. Pure lusty look
So, why are men with beards so irresistible to women? There is this weird psychology that works for bearded men. A man with a beard has that edgy, good-in-the-bed kind of a vibe. I am not saying those without a beard are any less good looking but the ones with a beard have an aura that they carry with their beard.
Rosintha Diaz, 23, says, "There is this perception that men who keep beards are as manly in bed as they look. My boyfriend flaunts a man bun and stubble and I can vouch for the fact that he is as much a man in our bedroom as he is in front of the mirror. So there you go. Looks are not deceptive. There is a reason why women find men in beards attractive."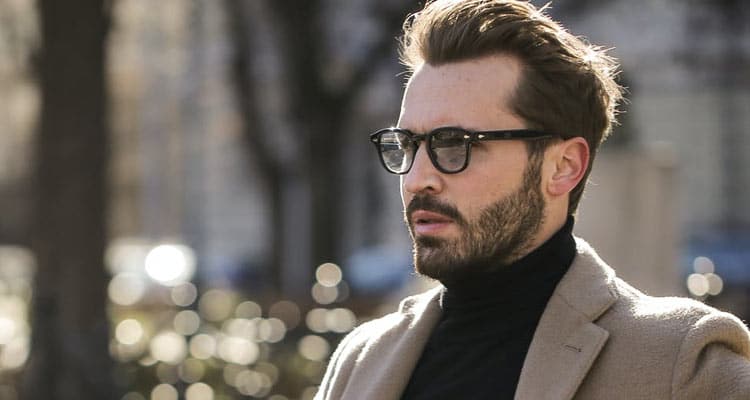 2. A beard makes a man appear more sincere
A beard makes men look more sincere, more attentive to the details. There are men who stroke their beards while talking to you, which makes us feel like we are all in their universe.
Also maintaining stubble needs effort. You just can't let the bristles go haywire by not tending to it. So how much a man maintains his beard also says how sincere he is about his own looks and grooming. Having a hot beard means the man is serious not only about his own looks but about a whole lot of things.
 Related Reading: 12 Real Challenges Of Women Who Date Bearded Men
3. Gives them a more masculine look
Have you seen Dulquer Salman? Ranveer Singh? Milind freaking Soman? What do these men have in common other than being good actors? They all have beards that make us sigh and fangirl squeal over them over and over again. The beard gives them such a masculine look; more than their clean shaved look. Need I say more?
There are some stars who are most of the time clean-shaven but when they decide to flaunt the beard we just can't take our eyes off them. Think Saif Ali Khan, Hrithik Roshan and Shahid Kapoor! They look too manly when they don that mustachioed-bearded look. 
4. Beard goes with any outfit
Be it a kurta, or ripped jeans and baggy clothes, a beard is that one accessory that can be mixed and matched with any outfit. They can keep 'em trimmed, or go with that uncouth, unkempt look and look super fabulous in it.
Why do women like beards? Because a bearded man looks stunning in a casual white shirt or a tux.  It could be a short stubble or a beard that runs to the chest but they really look hot in whatever they wear. 
5. Feels funny and nice to play with their beard
It feels ticklish when you kiss them. And rub your cheek against theirs. You can play with them, tug at them to bring your man close. It's a new kind of kinky and sexy. Kirti Joshi, a 20-year-old engineering student said, "I like the beard so much that I made my boyfriend grow one. I love to caress his bearded face." 
Is there anything sexier than pressing your face against their bushy chins to reach their wanting lips? I guess not.