You have been celebrating birthdays and anniversaries but have you ever thought of celebrating Spouses Day? This day on January 26 is a day meant to celebrate the bonding between the spouses. It's a wonderful opportunity to show your appreciation for each other.
It is not known exactly when the celebrations of Spouses Day started in the United States and spread to the world, but it could have been started after the Military Spouses Day was created in 1984.
60 Ways To Celebrate Spouses Day
It's a day that truly calls for a celebration. If you are in a long marriage then chances are you are living a routine life going to work, cooking dinner, putting the children to sleep and looking after the elderly. End of the day there is very little couple time and you have not even realised that you haven't celebrated as a couple in a while.
Spouses Day allows you to do that. Maybe it's a day when you can tick off some things from your Bucket List as a couple and do some outlandish, fun things to feel rejuvenated and happy. We have 60 ideas for you. Just go ahead and pick a few.
1. Call a cab early morning
Wake up your spouse early in the morning and say there's a cab waiting and head for the airport. Your spouse will never forget this Spouses Day surprise.
2. Pet
Put that puppy in the basket on the bed and see the reaction of your spouse on Spouses Day.
3. Scuba Diving
That's what your spouse always wanted to try but it somehow never happened. Nothing like a scuba diving surprise.
4. Concert Tickets
When you were dating you were regular at concerts then life took over and you forgot all about it. Relive it.
5. Go back to the place you first met
This could be fun and then act like strangers. This could take you to your school, college, workplace, friend's home, nightclub…just about anywhere.
6. Write a poem
Nothing can be more romantic than this. In case you don't know how to pen one take help from the net or a friend.
7. Buy clothes
Your spouse could have been eyeing that red gown or that fiercely expensive leather jacket for a long time. Here's your chance to get it.
8. Go cycling
This is the most refreshing thing that you have done in a long time.
Related Reading: 20 Ways To Make Your Husband Fall In Love With You Again
9. A romantic spot
Go to that romantic spot on the hill or by the sea, park the car and get the champagne out.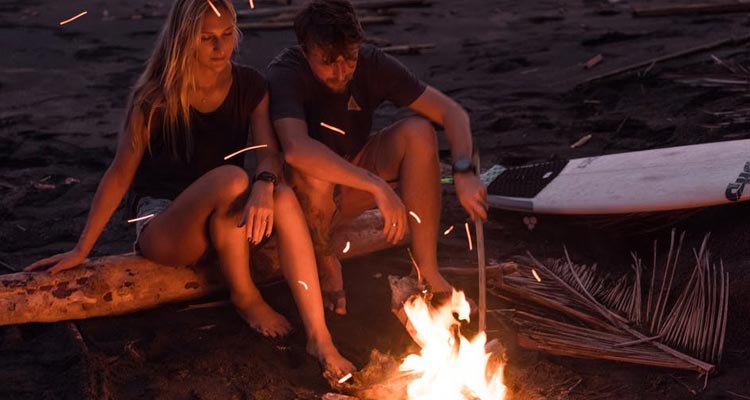 10. Laze on the beach
You know your spouse loves the beach but this time ensure it's an exotic private resort.
11.Tickets to the opera
Yes, expensive we know. But for celebrating Spouses Day it's worth it.
12. Stay in bed
Sleep till afternoon and then get your spouse brunch in bed.
13. Invite friends
You used to hang out with these friends when you were dating. Have a nostalgia party with them.
14. Volunteer
This is something you have always wanted to do but never got the time to go ahead. Do it together on Spouses Day.
15. Cook dinner
Get a couple of special recipes from YouTube and work your magic in the kitchen.
16. Try a new position in bed
Nothing like some experiments in bed.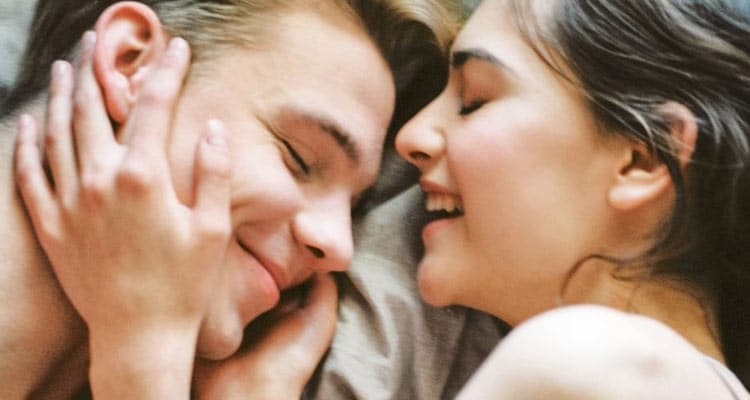 17. Visit the circus
That's something you haven't done in ages. You could take the kids along or go just the two of you and savour all the popcorn.
18. Drink wine in bed
Take the bottle to the bedroom and relax together. We can't say in which direction things will go after that.
19. Bake a cake
Make the icing for the spouse. It does feel special.
20. Try jet skiing
Give your spouse a jet ski ride and just have a ball on the waves.
21. Buy a train ticket
Buy a train ticket to a random place and embark on an adventure that you will cherish forever.
22. Buy that car
Best day to buy that car you have been discussing for months. Surprise the spouse with the keys.
23. Food Walk
Go on a food walk and feel the delight. Sample street food of every kind and feel your taste buds going on happy overdrive. It will be a memory to cherish.
24. Visit history
Go to the museum or a historical site and spend the entire day there.
25. Go to a book store
If your spouse loves books then this is the best way to spend Spouses Day together. You would get home with an amazing haul.
26. Coffee Shop
The quaint coffee shop that's come up in the neighbourhood could be your place on Spouses Day.
27. Set your goals
Write down the goals you will achieve in the next year in your newly bought Spouses Day diary. Revisit it every year.
28. Buy couple watches
That would be the cutest thing to do.
29. Stay in a log cabin
If the log cabin is by the lake then nothing like it.
30. Take a bus ride
The aim should be the bus ride and not the destination. But yes, you must sit next to each other.
Related Reading: 6 Romantic Things Every Couple Can Do In A Public Place 
31. Treasure hunt
Play this game and travel the city. It would be really exciting. Ensure the final treasure is equally fascinating.
32. Dinner cruise
This could be romantic. A cruise on a river with the lights shimmering in the backdrop as you sip exotic wine and food, could be a great way to celebrate Spouses Day.
33. Explore your city
How much have you seen in your city? Book a conducted tour and enjoy a day out. If it's a bus with an open sitting area at the top then it's even better.
34. Photography walk
If clicking photos is your thing then a photo walk together could be a wonderful idea.
35. Binge-watch movies
But do it in the theater instead of doing on Netflix. Buy tickets for three consecutive shows and just change theaters in the multiplex and the popcorn tubs.
36. Book a dance class
It can be really fun picking up some moves together. If salsa is your thing then just go for it.
37. Gardening
It could be a kitchen table garden or a lovely one in your backyard but nothing like visiting the nursery and picking up some new seeds and saplings and planting them together.
38. Rooftop restaurant
Visit that amazing rooftop restaurant and enjoy the views of the city.
39. Picnic
When was the last time you packed your sandwiches and headed for the park or that pristine spot by the river?
40. Five-star stay
Just book a room in a five-star hotel or a resort and enjoy the facilities there. This could be the most relaxing and romantic way to spend the day together.
Related Reading:  20 New Years Resolutions For Couples In 2020
41. Go offline
Yes, switch off the mobile for the day. Don't forget to inform the boss before that.
42. Try camping
It could be adventure and romance mixed together.
43. Amusement park
The roller coaster ride can get even more exciting if you are trying it out on Spouses Day.
44. Hit the spa
Book the couple rooms and just relax.
45. Exotic grocery shopping
Hit an exotic store and splurge on those sauces and cold cuts that you wouldn't buy every day.
46. Eco Resort
Book a stay in an eco resort and sample the organic food and even try some organic gardening.
47. Try a new cuisine
Ethiopian or Indian tribal cuisine could be your thing. You wouldn't know if you don't try.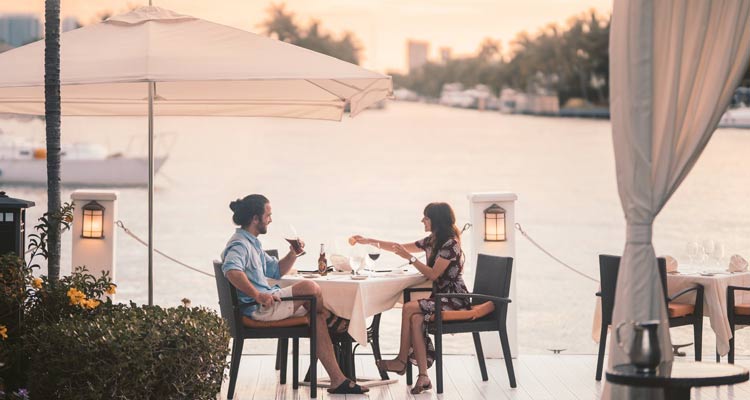 48. Buy sex toys together
This could be a heady experience picking up stuff for each other.
49. Start a gratitude journal
You can jot down your reasons to be grateful for the day in two columns created for the husband and the wife on the same page. Check the entries a year later and see if you are on the same page.
50. Take the day off
Just relax and don't fret about anything. Not even lunch and the unmade bed. Just have fun at home without thinking of work.
Related Reading: Five Reasons Couples Should Travel More Often
51. Couples Therapy Session
Try a fun couples therapy session at home.
52. Get Inked
There can't be a better day than Spouses Day to get couple tatoos.
53. Donate
Make a difference and feel good.
54. Make the bedroom intimate
Make this your focus and get the aroma candles and the soft music to create the ambience. Then enjoy the sex.
55. A salon date
Go to the salon together and get a makeover.
56. Seduce your spouse
Take some tips from the net and try out some seduction. It will work wonders.
57. Write a letter
Put down what you feel for your spouse in words.
58. Shop for the home
But those new curtains, table lamps and cushion covers. Give your home a makeover.
59. Exchange gifts
It's clichéd but feels wonderful nevertheless.
60. Have pizzas
If you have been stopping yourself and counting the calories let go on Spouses Day. Just order your favourite pizzas and enjoy.