There's something about a bright, sunny day; the birds start singing sweeter, the mornings don't seem as difficult, and waking up next to your partner makes you believe in heaven on earth. A beautiful day like that calls for a celebration, and perfect summer date ideas for couples are all you need to get that celebration started.
Managing to step out of the house in the freezing cold is like finding your partner's missing sock, it's damn near impossible. Once summer comes knocking, it's time to make up for all those lost opportunities and bring the excitement back into your relationship with some fun and romantic date ideas for couples.
If you're tired of date nights that involve wrapping yourself up in blankets and cuddling with your S.O while watching Netflix, these fun summer date ideas to rekindle the romance will get you two excited for the next date. We don't know about you, but enjoying a bright sunny day with your loved one tends to solve all our problems. 
Why Are Summer Dates Important?
Just as your car needs regular maintenance to run smoothly, your relationship needs a booster dose of romance from time to time. It is important to keep love and romance alive for a happy relationship. Just how long can a short walk post-dinner count as an outing? No wonder long-term couples are infamous for not being able to figure out how to stop fighting.
Since summer is the time when families gather together, it makes a lot of sense to plan a few adventurous date ideas and relive the old memories. And that's exactly why this list of summer date ideas for couples is going to come in handy. If you want to rekindle that lost passion and are in the mood to create some beautiful memories together, there's nothing better than a cheerful summer day to get you going. 
Related Reading: 15 At-Home Date Night Ideas For Couples —Romantic Date Ideas
20 Beautiful Summer Date Ideas For Couples
According to Friedrich Max Müller, "A flower cannot blossom without sunshine, and man cannot live without love." So, a fun summer date is just what you need to thaw your frozen romance. While it's not always easy for a couple to settle on a particular idea for a date night, this list aims to make sure you don't give up halfway through deciding and end up in front of your TV again, getting drunk together. Without further ado, let's get into the exciting summer date ideas:
1. Watch the stars twinkle
Can't think of things to do on a hot day with your boyfriend? Think of things to do at night! The clear summer sky makes for the perfect time to go stargazing with the star of your life. You don't have to be an astronomical genius to enjoy stargazing. Looking for constellations can be romantically adventurous as it allows you to disconnect from the digital world and reconnect with each other in a dreamy setting. Just laying down next to your partner and gazing up into the sky can be a therapeutic experience.
2. Take a yoga class together
There's no better time to exercise than summer and it also makes for one of the best activities for couples. The laziness that comes with the cold has subsided, and plus, it's probably been an eternity since you two worked out together. Plus, getting some exercise can also improve your sex life. Convince your partner to get off the sofa and sign up for a yoga class together, or whatever the newest exercise fad is.
Our advice? Just stick to the basics, you don't even need to spend money on a yoga class. Prop open a YouTube video on your laptop, and try doing some yoga together outdoors. Watch each other fail at attempting the poses the instructor does without breaking a sweat, as though s/he's almost mocking you. Who knew summer date ideas for couples could make you jealous of a YouTube teacher?
3. Summer date ideas to rekindle the romance: Go on a pub crawl
No, this one isn't exclusively a summer date idea for young people. If you're past the 35 mark, you should perhaps go easy on the drinks if you want to wake up without your head being bombed the next morning, but there's no one stopping you from going out to a pub crawl.
A pub crawl with your significant other, especially on a cool summer night, could be a lot of fun. You might even discover a new favorite pub while you're at it. Keep an open mind because you never know when a pub crawl will turn into an adventurous date idea that you and your SO might turn into a ritual. 
4. Go out fishing together
One of the easiest ways a girl can get her man's undivided attention is by taking him fishing. When he is calmly waiting for a fish to catch his bait, you can pour your heart out. So even if you are a fishing amateur, you can still head to the closest water body. It is a fun outdoor date idea that your partner will also enjoy if he is more of a homebody with a love for fishing.
5. Attend a live show
Let your hair loose and feel youthful energy with the high you get from attending a live concert by your favorite star. From cheering on to keeping up with the crowd, a live show always tends to get the senses going. Experiencing live renditions of your favorite music tracks with your SO makes for a memory you'll cherish for years to come.
It might just end up being one of the most romantic date ideas for you. Fun summer date ideas don't always need to involve you being alone. The magic of music and starstruck people can create a pretty romantic atmosphere for you and your partner to fall in love all over again.
6. Summer date ideas for couples: Go swimming together
What better time to go swimming than in the summer? Moreover, swimming is the best thing to do on a hot day with your boyfriend/girlfriend. Show off your sizzling hot chemistry at a pool or a beach. Complement it with a glass of your favorite drink and enjoy watching your partner in swimwear. Even if the long winter has hindered their plans of getting the beach bod they promised they'd have this time around, it doesn't really matter as long as you're with them.
7. Go on a shopping spree
You can transform your regular shopping into thrilling things to do with your girlfriend/boyfriend outside where you pick up stuff for your partner, something that you fantasized about him or her wearing. You could even turn it into a surprise, by not showing your partner what you bought for them until you get home. Just keep all the tags on and the receipts safely, though.
8. Go hiking together
Hiking is among the summer date ideas for couples that don't burn a hole in their pocket. The only thing it'll burn is the fat off your body. Nonetheless, going hiking on a summer day is always a fun experience. You could even get a few friends to tag along and make it a couples' trip.
Related Reading: 6 Ways To Get Romantic With Your Partner This Monsoon
9. Watch an outdoor movie together
A drive-in theater is always an exciting experience, especially as a sunset date idea. A change of setting from being bundled up in front of the TV will do you two some good. Since you don't even have to get out of your car, it's the perfect way of taking a break from dates at home without compromising on the scope to cozy up with each other. Making out while watching a movie will roll back all the years.
10. Be tourists in your own city
Want an unconventional fun summer date idea? Go sightseeing and explore new places in your city just like a tourist, complete with the camera around the neck. Better yet, you could even act as though you're on a honeymoon, roleplay and pretend you're meeting each other for the first time as travelers, or just get lost in your own city.
P.S: Make sure your phone has plenty of battery, the only thing that's going to help you at the end of the night is Google maps.
11. Indoor summer date ideas: Bathtub date
The best way to enjoy a romantic summer date together is to beat the heat by jumping into the bathtub. A tub with scented candles, flower petals, and mood lighting will be the perfect way to surprise your partner with a summer date night idea. Keep a chilled bottle of champagne handy and they will be over the moon.
12. Adventure sports date
Adventurous date ideas can be fun, especially when you make it extra adventurous. Nothing beats the adrenaline rush that you feel during any adventure sports or activity. From paragliding to jet skiing, go-karting to bungee jumping, seeing your partner's excitement or nervousness before any of these activities is priceless. Once you do get your heart pumping, you're bound to have fun. Even if your partner curses you during the bungee jumping for convincing them to do this, at least it'll make for a great memory.
13. Go on a road trip
One of the best things about summer is that you can get in your car and drive away into oblivion for that long weekend you've been planning for forever. A road trip in summer is a blissful experience, one that'll help you get away from the busy life you've grown so accustomed to.
Take a break from it all, get in your car, and just drive away. Summer date ideas for couples can't get more spontaneous than this.
14. Play sports with other couples
As a summer date idea for young couples, going out on a date with another couple can be a lot of fun. Especially since you can team up with them in pulling your partner's leg. Combining sports and double dates is a surefire recipe for boundless fun. A bit of healthy banter during a game of tennis will make sure everybody knows who the best couple is by the end of the game. Psst, don't get yourself down if you lose, you still know you two make the best couple.
15. Have a picnic in your backyard
The freshness of natural cool air in the woods after a hot, sunny day, is unbeatable. We have the perfect summer date night idea to help you make the most of it. Reconnect with nature and your partner by having a picnic for just the two of you in your backyard, if you're too lazy to go all the way out to a camping site. That way, it could even work as the perfect summer date idea even on a working day.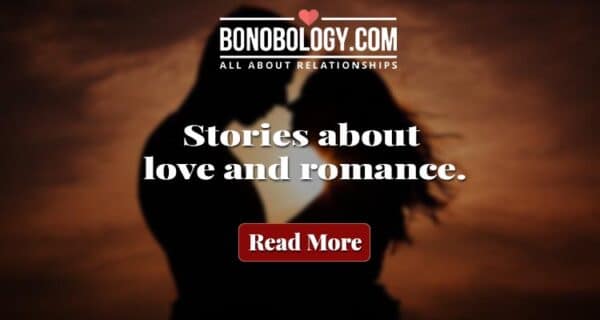 16. Dancing date
Get funky and groovy, and let all your inhibitions fade away when you show off your dance moves as a couple or solo. Try to pick up an unfamiliar disco so that you can be sure no one is judging you, which again matters only if you care. Whispering sweet nothings through the loud music can be a load of fun. Also, by figuring out what kind of a dancer your partner is, you might be able to tell a lot about them. It's one of the things to do as a couple that brings you closer to your partner without too much effort. It's also such a fun outdoor date idea!
17. Amusement park date
Explore your young and wild side by taking your partner to an adventure park. When searching for outdoor activities for couples, adventure parks are always a great idea because they offer so much on a platter. You can take goofy pictures in the photo booth, enjoy a romantic kiss at the top of the Ferris wheel or just hold onto each other during the roller coaster ride. Whatever you both do, it will be a day well spent. It is definitely among our favorite adventurous date ideas.
Related Reading: Expert Tells You How To Have A Good Sex Life After Being Parents
18. Summer date ideas for couples: Food truck crawl
Hunt down the famous food trucks in your area and try them out. You might be surprised by just how good some of them turn out to be. Plus, there's a sort of rustic appeal to food trucks. When everyone's crowded around the truck, eating what they ordered, a shared sense of joy takes over. Who knew summer date ideas to rekindle your romance can also bring you closer to others?
19. Watch the sunset together
This summer date idea for couples seems like it's taken straight out of a rom-com. Find a nice place where you can watch the sunset with your partner and lose yourselves in the beauty of nature as the sun quietly sets down on the horizon. There's no better way to enjoy the summer, we'd say.
20. Karaoke your heart out
Grab a bunch of friends along, find a karaoke bar near you, put your glitteriest shirt on and go sing your heart out! Karaoke is always fun, when coupled with a few drinks of an inhibition suppressant (alcohol), there's no limit to just how much fun you're going to have.
Loving the summer date ideas? Here are 20 more ideas you can enjoy on a hot day with your hotter SO:
21. Go to an escape room
22. Join a cooking class
23. Visit a museum
24. Spend a day at the zoo
25. Book a wine tasting
26. Go thrifting
27. Run a marathon
28. Host a couples party
29. Watch a baseball game
30. Go for a couples' massage
31. Spend the day at the mall
32. Go for a boat ride
33. Barbecue in your backyard
34. Do a photoshoot at a park
35. Volunteer together
36. Go out for ice cream hopping
37. Go fruit picking
38. Take a surfing lesson
39. Go bowling
40. Cycle along the neighborhood
Beat the summer heat with your better half by making it memorable. Break your own cool date quotient every year. Don't allow the warmth of your love for each other to cool any time of the year. And if it does, you can always come back to this list of summer date ideas for couples to try and rekindle the romance.
Ask Our Expert
You must be Logged in to ask a question.