"We met on vacation, on a beach in Greece. We took one look at each other and couldn't help but get lost in the emotions we felt." If only your "how'd you meet?" story was as good as that, right? 
Finding love while traveling is probably the most romantic thing out there, but it's also equally elusive. When was the last time you managed to find the courage to talk to strangers on a vacation (apart from that time you got too drunk to remember any of it)? 
To make sure you try your hand at this elusive-yet-alluring romantic premise, let's take a look at just what you need to do to maximize your chances of finding your very own Enrique, the Portuguese musician who serenaded his way into your heart whilst in Jamaica. 
5 Tips To Find Love While Traveling 
Though your hungry-for-romance brain may convince you that you're going to find the love of your life at the airport, your knight in shining armor probably isn't going to hit on you while you're wearing a neck pillow and your baggy PJs. There's nothing about crocs that screams "let's start a life together," does it? 
Moreover, you've got to be just a bit careful about who you make eyes at while you're on vacation. Before you know it, you might just be flirting with a travel scammer who is all out of money because their "card suddenly stopped working".
To make sure your dreamy "we met on a vacation" story doesn't end with you stranded penniless in a foreign land, let's take a look at the following tips to help you find love while traveling. 
1. The answer to all your questions: Dating apps
Have you ever refrained from swiping, worried about how many people you know will see your profile? That's the beauty of swiping through dating apps where nobody knows your name, there's no judgment. 
In fact, you can even start up your vacation romance before you even get there. Go ahead and change the location in your dating app of choice to where you plan on going, and get to swiping. Who knows, maybe you'll even be able to bag yourself a ride from the airport. On second thought, perhaps meet them at a public location first, when it's nice and sunny, and there are lots of people around. 
Related Reading: Things Guys Do On Dating Apps That Instantly Creep Women Out
2. No couples allowed 
Does your friend Maxim want to join you on your upcoming trip? But you already know that if Maxim wants to tag along, his girlfriend Shayeen is going to hop on the bus too. Forget that! Couples will lead you to museums and touristy destinations, where all you're going to do is end up being their photographer for their next Instagram couples selfie. 
Sorry, Maxim, but just because you want to spend a nice relaxing evening with Shayeen next to the river doesn't mean you're going to get in the middle of my clubbing plans. Go ahead and ditch those coupled-up friends; your single friends are going to make it much easier to get a date.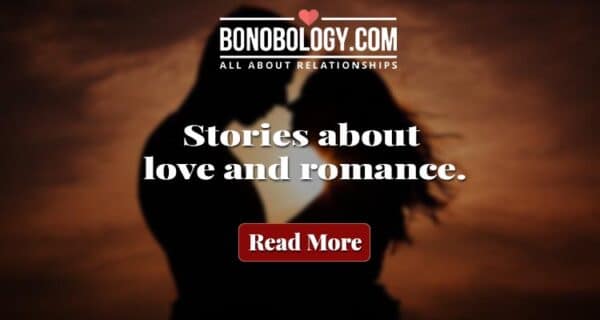 3. Be the "Yes Man"
Pub crawl? Say goodbye to your social anxiety, you're in. A concert to jazz fusion music you've never heard before? Why not! Hiking with a group? Those blisters on your feet will sure seem worth it once you get yourself a date out of it. 
While you're trying to find love while traveling, make sure you don't say no to promising experiences. Sure, you may be all about spending time alone by the waterfall in the midst of nature, but you're just going to find yourself a bunch of mosquitoes there, not a date. 
4. Maybe even ditch your friends for just a little while 
Nobody's really going to want to spend too much time with you when you're busy being a part of the group you came with. Of course, this doesn't mean you should be standing around alone looking for love, but maybe take a little stroll around or go have a nice little coffee by yourself. While you're at it, make an effort to learn how to say "Hello" in the native language. 
Who knows, maybe your "how'd you meet?" story might just go something like this: "I said "hola!" and he instantly smiled. One thing led to another, and we've never said adios to each other." 
Related Reading: Love And Dating In Your 20s Vs 30s
5. Be a local 
Want to know how to find someone to go out on a first date with in a new country? Well, you sure as hell won't find your prince charming while you're out scouring the most touristy attractions in the city. 
Instead, try to do things that locals do. Go out to quaint coffee shops, attend the small concerts or cultural gatherings, try to not seem like the biggest tourist ever, with an oversized map of the city in your hands. 
Finding love while traveling is usually something we don't even bother with, assuming that things like that happen only in the movies. Someone wise once said, "You miss 100% of the shots you don't take", so, is not trying to find your prince charming really the best strategy while you're on vacation?
Ask Our Expert
You must be Logged in to ask a question.