If you are looking some out-of-the box first date ideas then let us quickly tell you, you have come to the right place. First dates are after all first dates and you want it to be special. But sometimes the classic wine and dine becomes a bit too regular. Do you always have your first dates in your favourite pub? The loud music doesn't allow you the right ambience for the conversation and heck, have you thought of all the known faces you would bump into?
Doing the same song and dance routine and following the endless circle of revisiting the same places gets a tad bit monotonous. Dates are meant to be exciting. First dates, even more. We see no reason why it should not be exciting as ever.  Try something different this time. Get out of your comfort zone, explore newer date venues with your beau. Here we have a list of first ideas for you to try. And these are indeed cheap, low key and even funny first date ideas that you will just love.
30 Amazing First Date Ideas
Yes, we know that you are not always looking for that fine-dining experience on your first date. You don't want to scare your date off especially when you plan to split the bill (we do know of some funny ghosting stories right from the restaurant when the time came to pay the bill). So sit back and relax. Sometimes it's the cheap first date ideas that work better. If you keep the first date ideas low key and simple then you could actually concentrate on the date better instead of thinking of the venue, ambience and the bill. Here are our 30 best first date ideas and don't blame us if you find a few really funny.
Related Reading: What Are Some Good First Date Questions To Get To Know Someone?
1. A rooftop rendezvous
Ditch the whole going out for dinner altogether. You might, or someone you know, might have access to the rooftop. If a classy first date is what you are into, this is a perfect idea for you. Set it up at night.
A little breeze, preferably starry and the city view from the terrace. Light up the place with little rice lights, some music and possibly, self-cooked dinner. You have kept it low key, cheap and yet your effort shows.
2. Enjoy a ride on a roller coaster or carousel
Theme parks are all on the rise. A date in a theme park is a sure-shot success. What's better than going on a roller- coaster ride, shrieking like twelve-year-olds, holding hands (possibly) and splashing about in the water at the end of a water ride? It guarantees a crazy fun-filled day.
First, make sure you both are the roller coaster types because you wouldn't want your date throwing up when you go out the first time. Also if a theme park turns out to be a bit expensive and you are looking for a cheaper first date idea go to a local fair. And try the carousel instead. It's a lot of fun trust us.
3. Go Bowling
Even if you suck at it. Plan a date in the bowling arena. If you are trying to open up to someone, or the other way round, mixing conversation with a fun activity takes the pressure off from trying to keep the conversation going. Imagine the sound of dropping of the pins, with music, maybe beer, lots of snacks and a friendly bet on who can score more.
Pretty romantic right? Well, okay. Maybe not romantic in a traditional way but a bowling date sounds like a fun date. But this is actually a funny first date idea because it allows you to laugh at your own follies like two mad people.
Related reading: Every girl should do these 5 things on their first date
4. Meet for breakfast
A good low key first date idea is to meet for breakfast instead of an elaborate dinner. There is something very fulfilling about the first meal in the morning. Waffles and maple syrup, sunny side up eggs and brown bread with pineapple jam. Instead of meeting up for dinner or lunch, how about planning a breakfast date? If both of you are into food then you can try out some nice breakfast place that serves Indian, Arabic or even Japanese breakfast.
The best part is if you two hit it off, you can plan the entire day while eating your eggs and coffee. And maybe breakfast would roll into a lunch date.
5. Why not karaoke it?
Karaoke is a great way to prove you are a gutsy, outgoing person. And who doesn't like a memorable night where you get to bring out the Beyoncé in you? Be it cheesy Bollywood tracks, or Indie-blues, or some track you have just heard. A karaoke date night will surely make your first date an amazing one. And if you mess up on the karaoke it's gonna be more fun. This could actually turn out into a funny first date idea.
But, if you are a good singer, you can woo your date with your amazing talent. Win! Win!
Related reading: What should a woman talk about on her first date?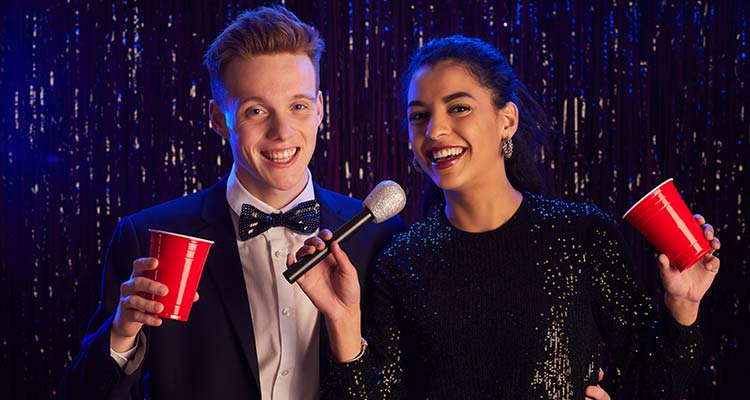 6. Haunted mansion
No one wants a screaming first date. But remember the zombie flicks where a boy and a girl escape the apocalypse, holding hands and being there for each other? Well, your first date in a haunted mansion will be something like that.
Useful tip: If you are both brave people, find a dark corner in the middle of it and share a deep, long kiss and watch people disguised as a ghost either boo you or try harder to scare you. But be careful to not be kicked out for indecent public behaviour.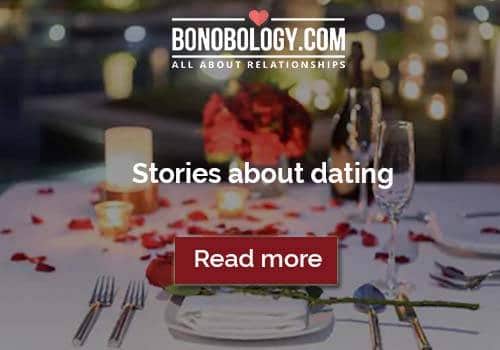 7. Open-air theatre
Are you both movie buffs? Both of you love Casablanca and other black and white movies from the 1960's? Then this is a perfect date for you. You need a backyard, a hired projector and a screen and you are good to go. Get wine and pizza, a mat to sit on and have an amazing first date.
It gives you the privacy you need and if things get heated up, you can easily shift the action from the screen to the bedroom.
8. Expolore an off-beat food joint
This is actually one of the cheapest first date ideas because exploring an off-beat place does not always mean you have to pay a bomb for the bill. There are plenty of small joints all over the city serving African, Ethiopian, Lebanese, maybe even tribal cuisine.
Most of these places are small joints with intimate seating arrangements which make a first date a cosy affair. Add to that the cuisine and you have a memorable date.
9. The sunset point
Is there a place from where the sunset looks amazing? Fix a date there. You can also go for a stroll as the sun goes down. Carry some munchies with you like sandwiches and juice. Have those when you feel famished.
This is one of the cheapest and the best first date ideas that we could come up with.
10. Take a ferry or a boat ride
This is one of the most fun first date ideas and romantic as well. Taking the ferry to go down a river or just the two of you on a boat ride is a great way to enjoy a date.
The river or the lake have a kind of serenity that does something to the senses. Just sit back and savour the views and the ride. Some places have water taxis. You can give that a thought as well.
Related Reading:  Dating etiquette- 20 things you should never ignore on a first date
11. Hit an ice cream parlour
There isn't anyone in the world who doesn't like ice cream. But if your date is on a strict diet then entice them enough to let the diet go on your first day together.
This is one of the cheaper first date ideas because even if you hit an ice cream parlour that boasts of the most exotic flavours you wouldn't be spending anywhere close to what you would be spending at a Michelin place.
12. Explore a religious place
No we are not saying that you have to be religious, even belong to the same religion or have religious views. We are just saying that some religious places like churches, temples, mosques or synagogues have magnificent architecture.
Just visiting a place like this might makes your first date a different experience. If you both like history then you will also have lot to talk about.
13. Create your own photo walk
People don't have to own DSLRs these days to take great snaps. There are plenty of features in the smartphones we own. Chalk out a photo walk route and both of you just embark on the journey.
You will be astonished how you see things in a new light because of your new company and because you are seeing through your lens as well. This could be the most fulfilling date.
14. Try an open-air coffee shop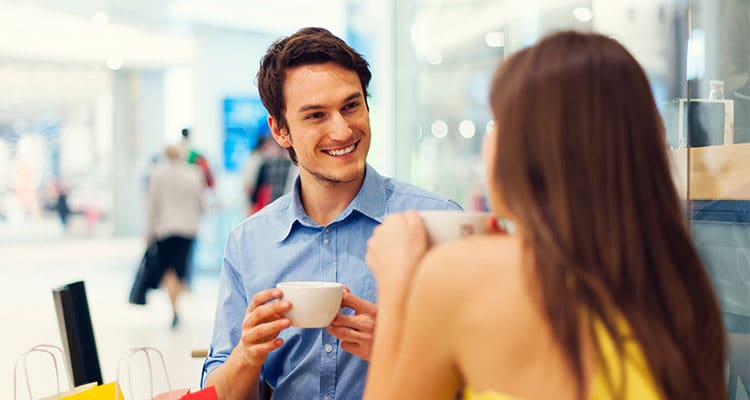 There are not many coffee shops that brag about an open space. But if you have one where you can go then you must take your date there. This is one of our most popular first date ideas because you can actually spend hours sitting in the open, sipping coffee and talking. Of course, the weather has to be on your side.
But those who have done it, tell us that except for the really cold season, you can actually spend an entire day chatting with your date at an open-air coffee shop. That's a cheap date option too.
15. Go for an art class
There are a lot of art places nowadays that provide you with all the supplies like canvas and paint and you can just let your imagination flow. You don't really have to be painters to be here. You can do anything with the colours and end up creating art, you never know.
But this could be a unique date idea that wouldn't really pinch your pocket. And the painting will stay with you as your first date memory.
16. Opt for a comedy movie
This is one of our funny first date ideas because you can really have a good time at the movies if you can laugh your head off and the nachos and cola don't come with a huge price tag.
It's a great way to find each other's funny bone and this could pave the way for more such dates at the movies.
17. Try the street food walk
If you live in a place that actually has a street food walk then nothing like it but if there isn't any then create your own route for a street food walk and surprise your date with new tastes and sights. If your date is a foodie they would love it.
Street food walks are fun and cheap first date ideas.
18.  Take a duo cycle ride
A cycle ride together is a great fun way to have  a first date but if you can manage a duo cycle ride then nothing like it. Cycling together, keeping the same rhythm can be a great way to find out how much you are in sync.
It could give you an opportunity to have a good laugh at yourselves.
19. Meet at a bookstore
If you both are into books then meeting at a bookstore could be a brilliant first date idea. Nothing like rummaging through books and having a conversation around it. Some people become all excited when they enter a bookstore, if your date is as excited as you are then you have ticked in a few right boxes.
Bookstores these days have coffee shops too, so it's a great combo.
20. Have a picnic in the park
This is a cheaper first date idea because you just need to get the sandwiches, maybe throw in a pasta and some juice to enjoy a picnic at the park.
Sitting under the tree soaking in the sun, things do get romantic.
Related Reading:  How To Date A Girl Out Of Your League
21.  Buy tickets to a music concert
We are not talking famous bands here. Just go and hear a local band play and you will be surprised how much you enjoy together. Music is something we all enjoy no matter who's behind the drums or the flute.
Going to a music concert on a first date is also quite popular among youngsters these days.
22. Hiking trails
Hit the hiking trail if both of you are fitness freaks. Hiking is a great way to discover nature and discover each other as well.
The flowers, the pebbles, the animals that you see together could be a brand new experience to savour.
23. Register for a fitness class
This is a fun way to go on a date. Pilates could be your thing or Zumba or you could be into yoga. Check out how you bond over fitness and you will absolutely thank us for this idea.
Umm…if you are more adventurous try CrossFit.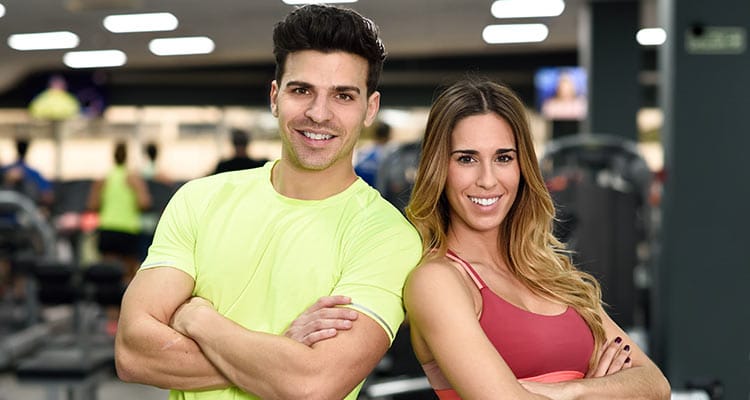 24. Go to the museum
Chances are you have one of the best museums in your city and the last time you went there was holding your dad's hand in Grade 3. Try it out again but make it a grand venue for a first date this time.
Exploring a museum together is one of the best experiences you can have provided both of you have some level of interest in history and art.
25. Become a tourist in your own city
In your city do they have those buses with an open-air seating arrangement on the roof? Just buy a ticket and hop on and hop off. You will have a ball exploring your own city and discovering all the things you never knew.
Your first date would thank you again and again for this idea.
26. Go swimming
A lazy day at the pool in the summer is a great idea. If you have a heated one in the vicinity then nothing like it you can go in the winters as well. If there's a beach close by then nothing like lounging at the beach on your first date.  You can try a bit of snorkeling also.
Or if you can drive over to the lake you can have a swim and a small picnic. A great first date idea, isn't it?
27. Camp in your backyard
Set up the tent in your backyard, make some barbeque sausages, wash it down with wine and beer. It's a wonderful way to have some fun right there in your backyard.
See the stars sitting in front of the tent. In case the bugs get too much you can always shift indoors.
Related Reading: 11 Reasons Why You Must Date Your Polar Opposite
28. Go to a flower garden
Every city has a flower garden or a horticultural garden as they call it. A walk through the alleys in between the flower beds is a great way to spend your first date.
It's not only romantic but this is one of the most inexpensive first date ideas.
29. Hit the mall
If you are looking for a good first date idea then going to the mall can be a good one. You could buy each other a small gift, do a bit of window shopping, check out a movie and have a simple lunch at the food court.
A visit to the mall allows you to throw in a lot but you can do all that under one roof and on a budget.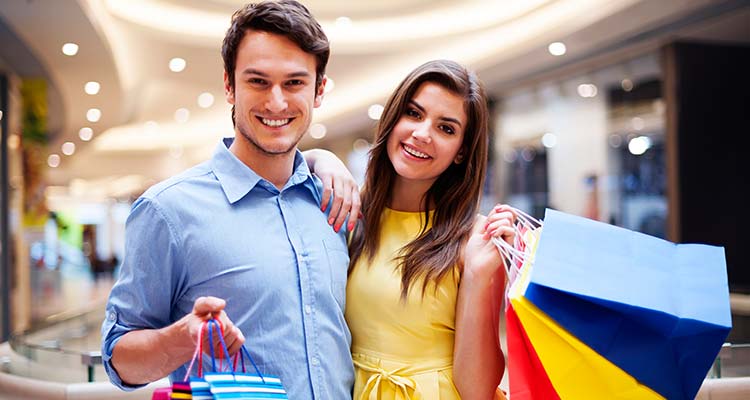 30. Check out a flea or a farmer's market
The lively ambiance at such a place has an impact on your mood. You can actually go on a buying spree here without having to spend much.
Your date could just love that old mantelpiece or that organic papaya that you pick up for them. Needless to say there's always home cooked savouries to try out. Yum!
Decide on the kind of date you want and the interests you have in common. If you are both adventurous, go rock climbing. You will be sweaty but you will be sexy. Work on your common interests and you can come up with brilliant ideas on your own. If you need help, do give this list a try.