I got married in November 2017. After my marriage, we stayed apart because he was working in Chennai and I was working in Hyderabad. From the second month of my marriage, we both were having frequent quarrels. His behavior became worse because his parents supported him in every wrong thing he did to me. Taking their help, he blamed me for lame reasons, doubted me, harassed me along with his parents. Later I came to know that I have a schizophrenic husband.
He has schizophrenia and has no sense of privacy…
We happened to see a psychologist after one year of my marriage. That doctor confirmed that he is a schizophrenic. His mother who heard this news from the doctor returned home and created a big fight between me and my husband. Living with someone with schizophrenia is not easy.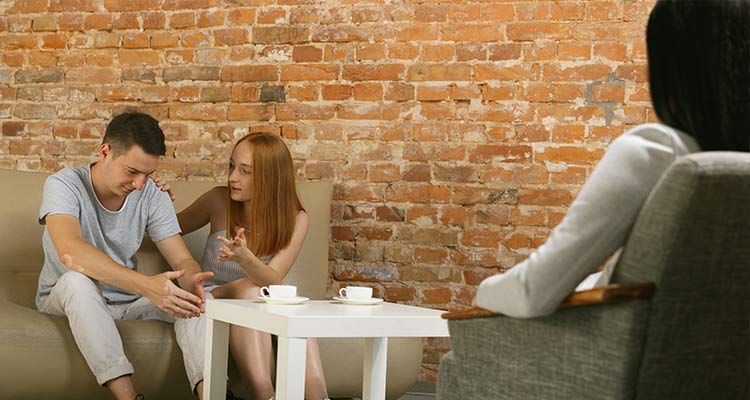 The problem with my husband is he's so dependent on his family. I understand family is important but there are a few things which should be between only a wife and a husband. He doesn't keep anything personal. He has no sense of privacy. 
Due to this nature, he will listen to every rubbish his parents and brother tell him. My husband and his family tortured me for a year.
However, I spoke to the same doctor to confirm if it's true and he has asked me to take a second opinion from a different doctor.
For 8 months we've been asking my husband and his family to come forward and go through the test once again so that we can clear up all the doubts and misunderstandings. They have refused.
He doesn't show any interest in intimacy as well. Recently I came to know that he used Viagra on doctor's advice. One of the andrologists said he is impotent and the results were not very good but okay. Was it okay because he used Viagra? I have heard antipsychotics cause impotence and sexual problems are common in schizophrenia. Do I have any future with a schizophrenic husband? Please advice.
Dear Lady,
I'm sorry you're having a difficult time right now. There are a few questions that I have about the diagnosis of schizophrenia. Was the diagnosis given by a practicing psychiatrist? Is your husband taking any medication to control the symptoms? What are the active symptoms at this moment? What is the follow-up schedule with the psychiatrist, if any?
A schizophrenia diagnosis has to be made carefully 
A diagnosis of schizophrenia has to be made very carefully. If schizophrenia is diagnosed then with long-term medication and psychological therapy, there is a good chance of leading an active normal life.
I understand your need for privacy in the marriage and this is something you should speak with your husband about. If needed, you both can approach a therapist and work on these issues. If he refuses, you can seek help so as to develop appropriate coping skills for the same.
Talk to your doctor about your future
As for judging the future quality of life with your partner, it is very important to have an exact diagnosis, the current state of severity and prognosis to make a comment on how it would be in the future. It would be more helpful if you speak with the doctor in charge and find out their feedback. Don't hesitate to reach out in case of any further questions.
Regards,
Mallika Pathak