Love at a workplace is an exciting thing; not many are privy to that experience. However, while an office romance might be sizzling for the couple, it might invite unwanted publicity from co-workers if not handled well.
Here's how to deal with office romance.
1. Know it with certainty:
If it was just a fling during the Christmas party, don't assume you have something romantic. Be sure of it. People will always get wind of it, but make sure you are certain it's a romantic endeavour and not just another fling. Be honest with each other and let the other person know where you stand.
Related reading: 5 types of girls in a relationship
2. Money before honey:
What this means is to not let the office romance get in the way of your work. This might take some effort but don't let your feelings for someone ruin the way you do your work. You have to do your job before you can move past the second base. And you have to do your job well. Never hold yourself back from working well just because your partner might feel bad. If your work needs you to reprimand your partner, you cannot go on soft on him/her. When in office, working your ass off is what they are paying you for, so you have to prioritise that. Beyond your office hours, or outside your office, you can indulge in romance fully.

3. Read up on your company policy:
This is a major move before you can do some office romance. Check out if the company you are working for only frowns on office romance or pronounces it totally illegal. Many companies might be very strict with no romance between co-workers. Be certain what the policy is. If what you are doing is against the rules, be good enough to sneak around while romancing. Also, ask yourself if the risk you are taking is worth it.

Related reading: Signs that he is possessive in the relationship
4. Know the hierarchy:
I know, I know, love is blind and all that, but if you are going to be dating someone from the office, it's better to be doing it with someone you do not have an everyday, work-related entanglement with. That way, even if the romance dies and you break up, there would be no awkwardness between the two of you.

5. Decorum and professionalism:
If you are in a relationship with someone from the same office, be sure to keep the public displays of affection at bay (especially in front of the bosses). You don't have to guard your relationship like a national treasure from the onlookers, but make sure you maintain decorum and professional attitude towards one another when you are within the four walls of the office.
Just because you are in a relationship doesn't mean you have to sit beside each other in the conference hall, having meals together always. These might make your colleagues and co-workers to act biased towards you. They might cite your relationship as the reason why you always agree to your partner's plans (even if your partner's plan is the best among the lot).
Just be tactical about your relationship in your office. There are a lot of things you need to be mindful about.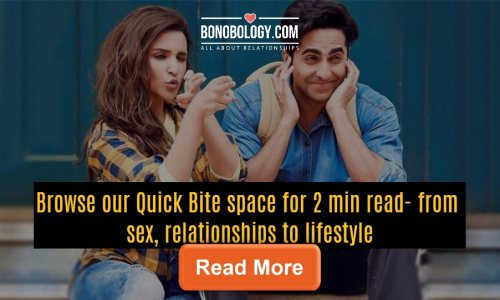 Never, ever, have personal outbursts with your partner when you are at work. Also, relationship problems should be left outside the door when you enter your office and don't let any personal fight reflect in the way you treat your other co-workers. People will get wind of that and get agitated themselves.
I fell in love with my colleague but he asked for a transfer and moved away