I couldn't care less, said every person ever through a mist of tears that streamed down their eyes after a harsh breakup. It is a lie – in reality we never know how to stop caring about someone especially if the breakup is fresh. 
And, such a situation may not necessarily arise because of a relationship that has turned sour. You may have wanted to stop loving someone when that someone doesn't care about your feelings. The one-sided love may have drained your emotions out and now, perhaps it is time to take charge of your life.
A person may not immediately understand how to care less about someone after they let them go. Moving on is an art that needs effort. To learn not to care, you may have to take hold of your emotions. Introspecting your circumstances clearly may direct you to understand how to stop caring about someone.
Tips To Stop Caring About Someone
It is natural to want to know how to stop caring about someone if you have been hurt or at the far end of a breakup. You may have been reading this because you have wanted an instant solution or looking for ways to minimize the pain in your heart. The process, however, is not instant, but a life-long learning experience. But, there are ways in which you could start – there has got to be one starting line, right? Let us look at a few ways of how to not care about someone:
1. How to care less about someone: Stop contacting them
Without a doubt, a good way to not worry about someone who does not care is to follow the no-contact rule. If you do not do this, you make it so much harder for yourself. Seeing them, their activities, or hearing from them will make it very difficult for you to figure out how to care less about someone.
Realize that you have been in the habit of caring about them. You may continue to care about them after your relationship is over. However, if left unchecked, this act may turn into stalking. You may want to keep tabs on them and their activities on social media. Or, if you have stored their number, you may have the urge to call or text them all the time.
Harris, a research student, told us that he had a tough time being on social media, where his former partner Julie was active. "She would post quotes and thoughtful images, which I began to think were directed toward me. Twice, I texted and called her to know if she wanted to resolve our differences. She spurned me saying very clearly that nothing she said was meant for me," Harris says, adding, "When someone doesn't care about your feelings, it is better to let go."
Harris deleted her from his social media and even junked her number. He said that while it was hard to do it, a week later he felt better. He had realized that when you stop caring about someone, you realize how much you were compromising on the things in your life that need attention.
Related Reading: Stalking Your Ex On Social Media?
2. Allow yourself to feel sad when letting them go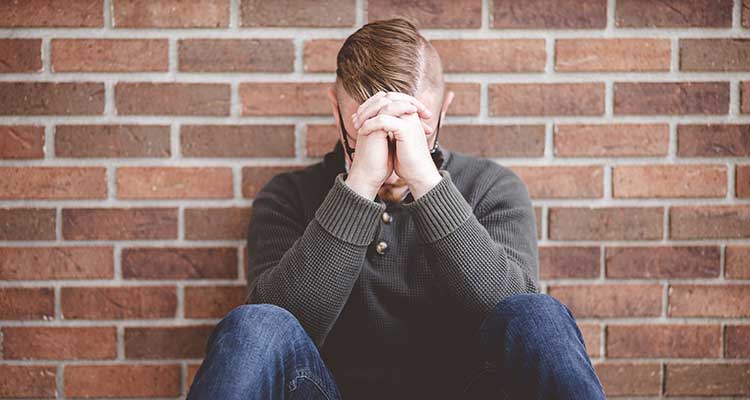 "Some days are just bad days, that's all. You have to experience sadness to know happiness, and I remind myself that not every day is going to be a good day, that's just the way it is!" American burlesque dancer Dita Von Teese has said famously – this adage of hers has been swung around quite regularly to soothe heartbreaks.
To be able to know how to stop caring about someone, you must allow yourself to feel sad. It is okay to miss the person that you have spent and shared a part of your life with. Let yourself feel the sparring emotions – let the grief after your breakup flow – and only then can you move on from the person who hurt you. It may feel terrible to sit with sadness but it is all a part of the moving on process.
3. Learn to not care by starting a new hobby
One of the better answers to how to stop caring about someone is "distraction". Keep yourself busy, even when you do not have work. When trying to learn how not to care about someone, it is a good idea to start a never-before-tried hobby that can divert your attention from your emotions and prevent you from getting over someone you loved.
Hobbies can be a powerful way of refocusing your energies elsewhere. Moreover, it can have a positive side-effect – you may learn a new skill and gain new experiences that may catapult you out of your void.
The hobby that you take up is up to you. However, its nature must not be connected in any way to the choices and preferences of your former partner. This is a proactive step you may have to take toward learning how to stop caring about someone.
Zena, an ophthalmologist, said that in a bid to learn to not care about her ex, Abbot, she took up jewelry-making as a hobby. However, she found herself making a lot of bracelets or chains with motifs that he would have liked. "I made wolf pendants, a telescope, and a bracelet that had the motifs of his tattoos. The emotion was manifesting in its ways," she says.
She changed her hobby and took up jujitsu. She says it liberated her. "When you stop caring about someone, you stop feeling the ache and the pull you would have otherwise felt in your chest. It frees you from a lot of burdens," she says.
Related Reading: 22 Tips To Forget Someone You Loved Once
4. Friends can help when you are trying to forget someone who doesn't care
How to care less about someone? Take your friends into confidence. Spending time with your friends can be good for your confidence – these are the people who have been in your life because they care about you and also because they enjoy your company. They will serve as a reminder of how love comes in all forms and sizes, and make you feel warm for being loved in all quarters.
Moreover, they will help you break the cycle of self-loathing and can help you get back on track. For instance, do you remember how supportive McKenzie is of Tom in the hit 2009 movie 500 Days of Summer?
Watching this movie can hurt a little since it is about a bad or a toxic relationship – potentially too similar to your scenario. But it can help you realize that you cannot force someone to love you and your friends will ensure that they will support you while you unspool the complexities of the emotion.
5. See a counselor if you feel too overwhelmed
Sometimes, it could be hard to deal with all the feelings, it could be overwhelming to learn how to stop caring about someone. If you are finding yourself in this difficult conjecture in your life and finding it hard to transition on to greener pastures, you may want to approach a counselor. They can give you some really practical advice and help you address the problems that are causing you pain. Bonobology can help you with its panel of experts that is just a click away.
At the end of it, remember that time is a great healer. The hurt that you feel today will fade off over time. When someone does not care about your feelings, you too will eventually learn to do the same. However, do not make abrupt decisions during this time. Control your outbursts, take a deep breath before you say hurtful things about yourself – and take another breath to clear your mind of hurtful thoughts. When you are trying to learn how to stop caring about someone, it is imperative to understand that you are a whole individual and not one half who was completed by the ex!
Can You Ever Stop Loving Someone – Maybe Not, And Here Is Why
Ask Our Expert
You must be Logged in to ask a question.