If you are young and not yet married or married for only a few years you might be wondering that is a sexless marriage really possible? How can two people survive without sex? Yes, a sexless marriage is a truth in every society that is rarely discussed in the open but lived under one roof day after day. In the book Chaos: Romance, Sexuality and Fidelity author Raksha Bharadia explores how apparently happy marriages have cracks and fissures that couples are always dealing with and like people don't tell about their physical illness and see a doctor first, in the same way, people go to a marriage therapist when they are dealing with a dead bedroom in order to take help in surviving a sexless marriage without cheating.
In the same book, Kolkata based marital therapist Salony Priya says, "I can say with some amount of experience that the happy-in-front-of-others couples form the majority in our society. On the face, you will not suspect a thing. They are together at clubs, parties and lunches. But in reality, their husband-wife-relationship has been long over. Many even sleep in separate bedrooms."
Living In A Sexless Marriage
In India separating a bedroom often makes things apparent, which couples don't want, that's why they continue to sleep on the same bed despite being in a sexless marriage. A 2003 survey done by Newsweek shows that 15 to 20 per cent people are in sexless marriages. A lot of factors lead to people pushing away sex that could be stress, need to give attention to children, household chores, work pressure or even health issues. Couples who stop having sex does not necessarily fall out of love but after a year or two when they realize that sex has totally gone out of their lives, there could be frustrations, fights and blame game. Then they keep grappling with the idea of surviving a sexless marriage.
Is sexless marriage unhealthy? Not really. Many people are in sexless marriages and are doing fine. Some couples who have chosen to be celibate after having kids often say that not having the pressure to have sex has given them peace. They feel happy channelizing their energies in creative directions. Some couples just treat sex as a fun activity and if they are having fun doing other things they don't miss sex. Some couples are also asexual so in that case, the sexlessness is the way they want their marriage to be. So it is possible to survive in a non-sexual marriage and not cheat.
But sexless marriages often lead to extramarital affairs and the propensity to cheating. Is cheating really an option in a sexless marriage?
While many would say that the hardest part is to be in a sexless marriage and not cheat there would be others who would also say that marriage is not only about sex and there are a lot of other factors that help a marriage thrive.
We discuss how it could be possible to survive in a sexless marriage and not cheat.
How To Survive A Sexless Marriage Without Cheating
A sexless marriage will inevitably lead to cheating that's what any expert would say. The sexlessness of the marriage might be because of one partner's disinterest in intimacy and the other partner could be still interested but because of the dying spark, that partner controls their urges. But when and where the urges would unleash you would never know.
Rakhi Ray (name changed) was in a sexless marriage for 16 years. For the first year, they did show some enthusiasm, then it waned over the months till it peaked when they tried to have a baby, mainly scheduled sex with meds and Viagra. Once she conceived it was all over.
She got busy with the child and he got busy with his job and they would discuss over coffee "we should do it sometime. It's not a good thing we are not doing it." But the "doing it" remained in conversations only and never materialized on the bed.
Recently, she met a colleague and started feeling urges she had thought had long died in her. At home, she hoped those urges would help her get intimate with her husband but she realised she doesn't feel any attraction to her husband anymore, although she loves him and cares for him a lot. Now in a situation like this would she cheat or would she continue surviving a sexless marriage without cheating? We tell you 10 things that people in sexless marriages could do in order to keep away from cheating.
1. Ask yourself what's important
Sex or the peaceful set up you have with the children and your partner? Cheating for sex will rock the boat inevitably. There is no guarantee that the sex that you will be having outside the marriage will also not fizzle out. You could be blamed and pressurized to walk out of the marriage too. People could start with a simple hook-up, some casual sex but when two people are concerned it can't be that expectations won't take over. Sometimes it's best to stay put even when the grass is greener on the other side. Surviving a sexless marriage without cheating means looking at the bigger picture and deciding what you really want.
Related Reading: Surviving An Affair – 12 Steps To Reinstate Love And Trust In A Marriage
2. No sex but there is respect
Here is sexless marriage advice. Sex might have fizzled out of your marriage but if mutual respect is there and you still have shared dreams and goals then maybe you should survive a sexless marriage without cheating by just focusing on the respect you have for each other. If you ask around you might also get to know that couples could have the most mind-blowing sex but as soon they get out of the bed their bickering starts and their relationship hits the pits. Would you want to be in a situation like this? Or you value what you have?
3. Sexless marriage and emotional cheating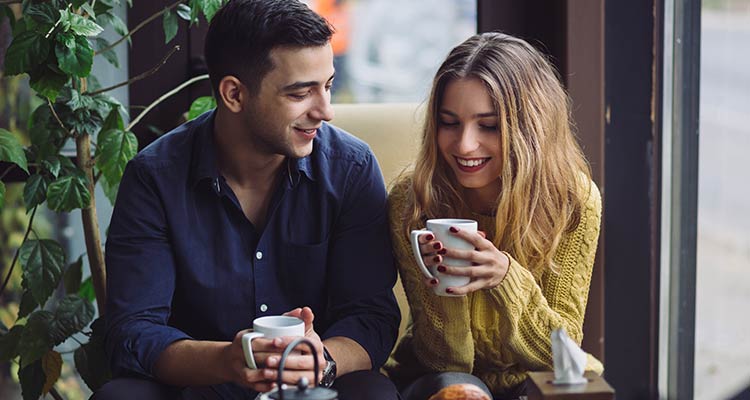 Because of your sexless marriage, you might get into an emotional affair without even realizing that. Having an emotional intimacy with someone beyond the marriage is often a prelude to sexual infidelity. But sometimes to handle a sexless marriage it is better to have an emotional connect with someone that could be a person from the opposite sex or from the same-sex even. As long as it does not lead to cheating and you know where to draw the line, you will be able to survive your sexless marriage without looking at cheating as an option.
4. Sex is just a part of an intimate relationship
If you have good communication within a sexless marriage it is possible to survive it without cheating. After a long day if you sit together on the couch and exchange the day's happenings or discuss future plans or even holiday plans this leads to an intimacy that could be stronger than a sexual bond.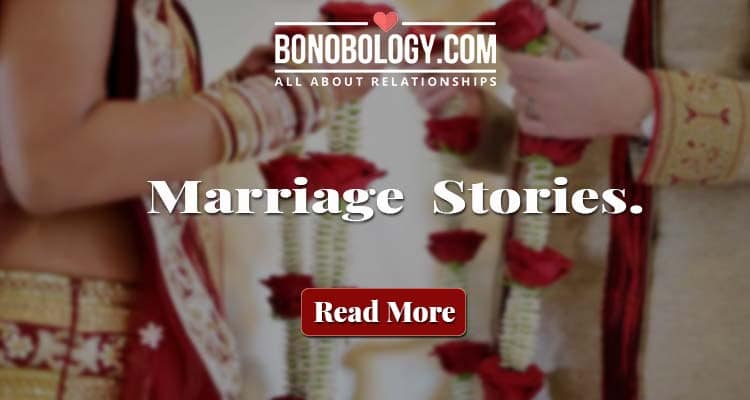 5. Accept the sexlessness of your marriage
Good communication could help you have a discussion on why sex is not working for both of you anymore and what you would want to do to keep the intimacy alive.
You might want to do the things you love doing together which could be gardening, watching movies, travelling and so on. Many couples actually stay close by doing shared activities.
6. Opt for self pleasure
Sex is a biological need and sometimes the lack of it might lead to pent up feelings. In that case, both partners could opt for self-pleasure and even go for sex toys. In Indian society, women are averse to self-pleasure and feel that their pleasures lie in a man's touch. That's not really so. Women can pleasure themselves and never feel ashamed about it. This would help to keep a sexless marriage healthy and keep both the partners from cheating.
Related Reading: 60 Ways To Celebrate Spouses Day
7. Travel a lot
Rahul Singhal (name changed) travels like anything with his spouse and when he looks back he says that he has no memory of making out in a hotel room because they actually never did. They were always so excited about exploring new places and getting up early to do that, that sex was the last thing on their mind. So travelling or even weekend vacations could be a great way of getting the excitement that sex could otherwise give you.
8. Explore creativity and cultivate hobbies
There are many people who are celibate by choice and do not miss having sex. They channelize their sexual energies to productive activities and cultivate hobbies. In your case, you can do the things you had always wanted to be done. Join a cooking class or a sewing class or learn a musical instrument. Just go to YouTube and take some drawing lessons. Join a tennis session with your partner and feel that adrenaline rush. Where does sex feature here?
9. Start having sex again
If two people are interested, then it is possible to rekindle sex. Whether you can start having sex again depends on why you stopped in the first place. If it just works stress and children then it can be renewed. Or if it is something deeper, like constant quarrels, communication gaps and hatred that has taken over the relationship, then it is going to be difficult. Maybe that's when you should see a therapist and try to straighten the deeper issues in the marriage that has led to the sexlessness.
10. When to walk away from a sexless marriage
Sometimes the best way to survive a sexless marriage without cheating is to walk away. It keeps the relationship amicable without causing the heartbreak that comes with an extramarital affair. If you feel that sexlessness is eating into your relationship and your marriage is becoming the dead weight that you are carrying around, then it's better to walk away from a sexless marriage and opt for a divorce. Lack of intimacy could actually be grounds for a divorce.
Is no intimacy ground for cheating? Yes, sometimes it is. Sometimes not because lack of intimacy could be compensated by love, respect and care. An article in Huffington post says: "A marriage can last long term without sex if both people are not bothered by the lack of sex in their lives," said sex therapist Celeste Hirschman, co-author of Making Love Real: The Intelligent Couple's Guide to Lasting Intimacy and Passion. "For some people, sex is not a particularly high priority. For others, it is quite high, just like any other activity," said Celeste. In the same way, you have to decide what is your priority. Once your priority is in place you can survive a sexless marriage without cheating.