(As told to Joie Bose)
He was educated and wanted me to study further too
An educated man always wants his wife to also study after marriage and we were always wary of such men. We knew that such men always got the darker girls, for they don't much care about beauty. Considering my skin colour, I always knew that marriage would unfortunately not put an end to my life of studies and that is exactly what happened to me. Despite all my prayers and beauty treatments! While my cousins were sending us pictures of snow from Canada, I was in Chandigarh studying for my bachelor's degree in business administration in the distance mode, because my husband was a Professor of Accountancy and he didn't want to have an uneducated wife.
Since I got a first class, he urged me to do my masters when all I wanted was some children. I didn't hesitate this time, for a masters degree meant I would have to go out of the house. The professor would have to take me to his university and that was a pleasure, since I had been a village girl, and the city intrigued me. The city girls were so different, almost like film stars.
Related reading: 7 things you will relate to if you are a working couple
He supported my getting a job
After my masters results came out, my husband urged me to take up a job. That was quite a thing! Women never worked in our family if the husband could support the wife. My father was outraged. But making a modern upbeat woman out of me had become my husband's motto. He insisted I work, even when I didn't want to. He fought with his family as well, for they too were not in support of a woman working. In fact my husband even bought me a coat, some shirts and pants to wear to office. I was becoming a model wife he wanted to flaunt.
I was becoming a model wife he wanted to flaunt.
A few years later, an accidental pregnancy, followed by a miscarriage, left me depressed and I sank into work. When the doctor declared that my ovaries had to be removed, and that I would never be able to taste motherhood, everyone started blaming my lifestyle. I was suddenly a cursed woman. God is strange, for roughly around the same time I was offered a job in a firm in Delhi which paid me almost as much as my husband got. For the first time in his life, I saw my husband not so keen about this kind of news. He said you must stay in Chandigarh only. Perhaps some realisation dawned on my husband that I had the potential to earn more than him.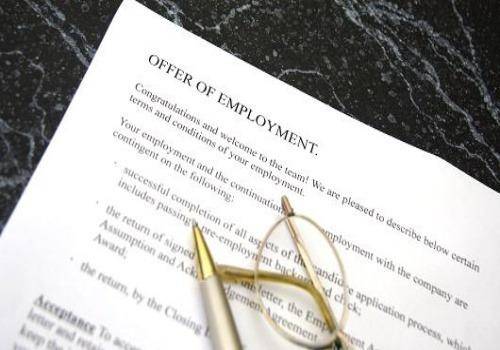 But when I moved for a better job…
His attitude changed. He began to regret educating me and began viewing education and the modern way of life that he had forced upon me, as a curse, for apparently it had deprived him of fatherhood. He began losing all sense of logic. Living with him became tough and I took up the job in Delhi within a year.
Related reading: My husband acted very liberated but tried to control all aspects of my life
It's been almost 20 years since I've been living in Delhi. I'm the vice-president of a multinational company. He stopped talking to me the day I started earning more than him. Before that we used to fight, but talk, but somehow earning more was something he couldn't take. I go to Chandigarh once a year, I go to my house and see things. But we don't talk. I tried talking to him initially, but he had asked me to leave my job and now I can't do that.

Now my job is more important to me
There are rumours that he is a womaniser and is often seen with female colleagues. People talk about how he has more female students coming for tuitions. Maids are a little wary of him and every time I go to Chandigarh, I see a different maid. People close to me ask me if all these things hurt me. I say no, because what hurts more is that my husband is jealous of me, that he is jealous of my job and I can't leave my job anymore. Priorities changed. But I don't want a divorce. People in our families don't divorce. God knows what more punishment I will bring upon my family if I go for it!
Here's how I've been setting up my own home after separating from my husband