Finding an ideal match is daunting, but name one thing that hasn't been made simpler because of the internet. From watching your diet to planning your vacation, there is an app for everything. This stands true for the tricky waters of finding a partner. No matter what your goals are for a relationship, you will find an app tailored to what you are looking for. 
You can just find a unique solution tailored to your requirements online. All you need is a stable dependable internet connection. Cox Internet is just the kind of support that you need in the age where applications are running your life. 
Why Are Dating Apps And Websites All The Rage Today?
There used to be so many ways you could meet someone in the olden days. Our parents did not meet online. However, times have changed. As people have grown to become more individualistic, they are looking for more compatibility and have varied approaches and objectives to dating. 
These are all criteria met only by the diverse options dating apps and websites provide. What dating apps do is help you narrow down the playing field for you and find a companion, essentially by trial and error. 
Another complication is the availability of time. Nobody lingers at a grocery store to talk to strangers or makes conversation on the bus. We are all constantly multitasking our way through life.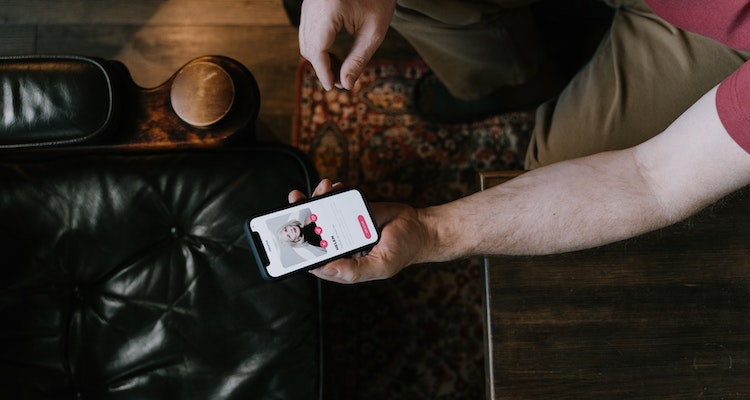 Finding The Right Dating Platform For You
There are some implications to having that many dating apps in the market. It is hard to determine which dating site to focus on and which one to steer clear of. Additionally, there are certain things one needs to be mindful of:
The type of platform and the nature of matches it offers
The details of your profile and the profile of a potential match
Most of the websites and apps have a free basic membership with an upgraded version for a price
Remember to protect your sensitive data from suspicious subscribers and hackers. Always share your whereabouts with someone dependable when going out with an online match 
Related Reading: 13 Tips To Date Online Successfully And Find Your Ideal Partner
Let's look at some top trending dating platforms and find you a perfect fit.
1. eharmony
One of the OGs of the online dating market, eharmony is specifically for people looking for serious long-term relationships. They have a thorough matching process and a detail-oriented approach. 
eharmony eliminates the possibility of users looking to waste time because it takes a lot of time and investment to set up a profile. They have a humongous active user base which naturally means more prospects and possibilities. It is inclusive for all genders. 
2. Bumble
Bumble has a very attractive and user-friendly interface, making it a very popular choice. However, the unique selling proposition Bumble offers is that the app only allows women to react first to the match. It offers a sense of empowerment usually dating apps are usually devoid of.
While not everyone likes this feature, it does create a safer online space as women are more susceptible to danger in blind-dating scenarios. Bumble is also absolutely free and allows for a more hassle-free profile creation process. 
3. Tinder
Tinder is the Godfather of dating apps. According to Tinder's website, they cause about a million dates to happen each week. Since this is an app for casual dating, the profile requirements are not very detailed. 
You sift through the profile database by swiping right on the profiles you like and left on the ones you don't. The paid tiers of Tinder allow for more details like seeing who swiped right on you, top picks and going back on wrong swipes.
4. OkCupid
If there was a dating app for the woke, it would be OkCupid. It normally attracts people with open minds and quirky personalities. There are extensive questionnaires designed to measure compatibility through erratic questions like "Do you make your bed every day." Says a lot about a person, doesn't it?
OkCupid was the pioneer of LGBTQ+-oriented dating apps. There is an added advantage of the messaging feature only unlocking after you have matched with someone. 
Related Reading: 10 Tricks To Choose The Right Profile Pictures For Your Dating Profiles
5. Match
Match.com is where online dating started. It operates on the belief that there truly is someone for everyone. It is LGBTQ-inclusive and for people looking for a serious commitment. Detailed profile requirements make for an easy way of sifting out non-serious candidates. 
What users really like about Match is their responsive customer support. There is a minimal amount of catfishing because it requires the users to verify their social media accounts and video calling option. 
6. Silver Singles
Appropriate for technologically challenged people over 50 looking for companionship, Silver Singles has a comprehensive signing-up protocol and personality test. Because of its niche base, this platform was very quick to gain popularity. Silver Singles has a paid membership with a healthy presence in the US, UK, Australia, Canada, Germany, and France. 
7. EliteSingles
This is an app for people who are time-poor, mostly young professionals hustling in the formative years of their careers. EliteSingles is for people who are looking for someone to settle down with but their busy schedules hinder opportunities to find like-minded prospects. 
Related Reading: 15 Best Dating Sites And Apps For Professionals
This platform operates on the Big Five model in modern psychology, quantifying five major personality traits agreeability, openness, conscientiousness, extraversion, and neuroticism, and finds matches based on that. 
While these are all popular dating apps, there are also options very personalized to you. For example, websites like the Christian Mingle, and Muzz are apps with Christian and Muslim user bases respectively, catering to the dating limitations in their religions.
Like there is someone for everyone, there is a dating app for everyone too. The important thing is not being afraid to weed out a bunch of wrongs to find the right one. If you do the work, you can get your money's worth from these apps. Stay hopeful!
Ask Our Expert
You must be Logged in to ask a question.