Those who are madly in love and have tied the knot deserve to spend their honeymoon at the most beautiful places on Earth. And what better place in the world that screams bewitching beauty than the peninsula of peninsulas, Europe. Imagine a honeymoon in Europe with the love of your life? How alluring does that sound!
Weddings are hectic and hardly romantic for the couple involved. Amidst all the rituals, shopping, and other hullabaloo there is hardly any time left for the bride and groom to cozy up. Hence, the honeymoon. Anticipating beautiful places for a honeymoon can make the taxing experience of a wedding a tad easier to deal with, bringing the stressed-out couples a sweet sense of relief, and giving them something to look forward to.
No matter how epic your wedding was, it's imperative to start this new phase of life by spending some alone time together in a faraway land, having mind-blowing honeymoon sex and getting to know each other a little better before you move into domesticity. We're giving you the top 15 honeymoon destinations in Europe to plan with your partner and have the romantic getaway you've always dreamed of.
15 Best European Honeymoon Destinations
You two have probably taken weekend vacations together before marriage or traveled with a group of friends, but this time you are officially out for a vacation as a newly wedded couple. Not as girlfriend and boyfriend, but as husband and wife (take a moment to let that sink in). Make it a point to go to the best honeymoon destinations and begin your post-married life on a positive note.
The best time to get to know somebody is when you hit the road together, soaking in the different experiences every step of the way. Multiple things may go wrong during travels and how you two behave to tackle the crisis on the road lays the groundwork for building rock-solid chemistry. So choose your honeymoon destination wisely and make sure you have a good time together. We are giving you a list of the top 15 honeymoon destinations right now:
1. Paris, France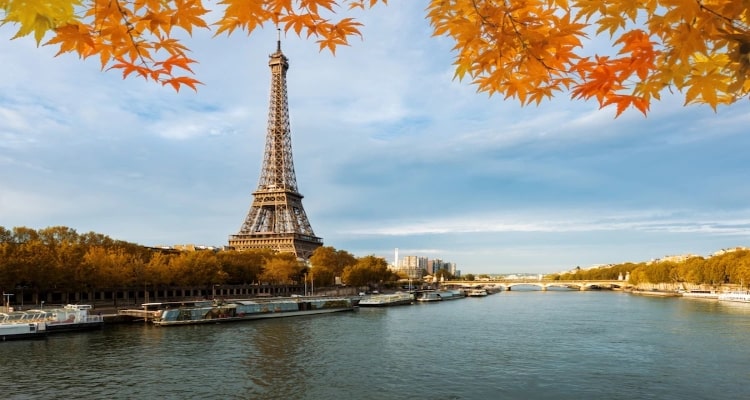 Starting this list with the city of love, Paris. With cozy cafes, wine, cheese and the irresistible French accent, Paris makes one of the best European honeymoon destinations. The highlight of this city, the Eiffel Tower, is made for lovers. It is one of the wonders of the world, which makes Paris the ultimate European honeymoon. 
Best time to visit – February to April
Related Reading: 10 Best Lingerie Pieces You Should Pack For Your Honeymoon
2. Amalfi Coast, Italy
Amalfi Coast has the most breathtaking villas and secluded dreamlike beaches. It's a hassle to reach there but the jaw-dropping scenery and mouth-watering cuisine make it absolutely worth the trouble. Traveling to this island should be on the bucket list of not just honeymooners but anyone looking for a romantic getaway. 
Best time to visit – May or September
3. Rome, Italy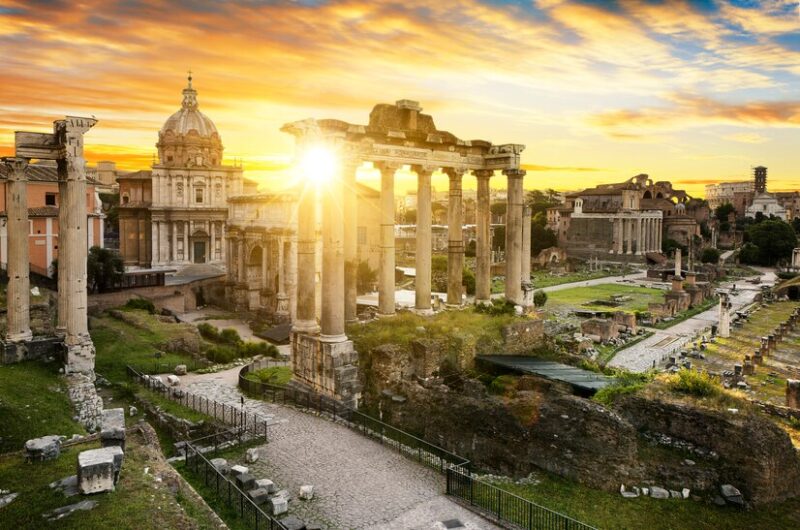 If you are asking where to honeymoon in Europe, then the capital city of Italy has a lot to offer for newlyweds. From museums to cobbled streets and romantic restaurants, Rome is one of the most captivating places to spend a European honeymoon. 
Best time to visit – April and June
4. Palma de Mallorca, Spain
Mallorca is one of the best honeymoon destinations in Europe. The touch of the old world and great weather will make your experience of visiting this place more romantic. This Spanish island with gorgeous golden beaches should definitely be on your list of Europe honeymoon ideas.  
Best time to visit – March to May
5. Mykonos, Greece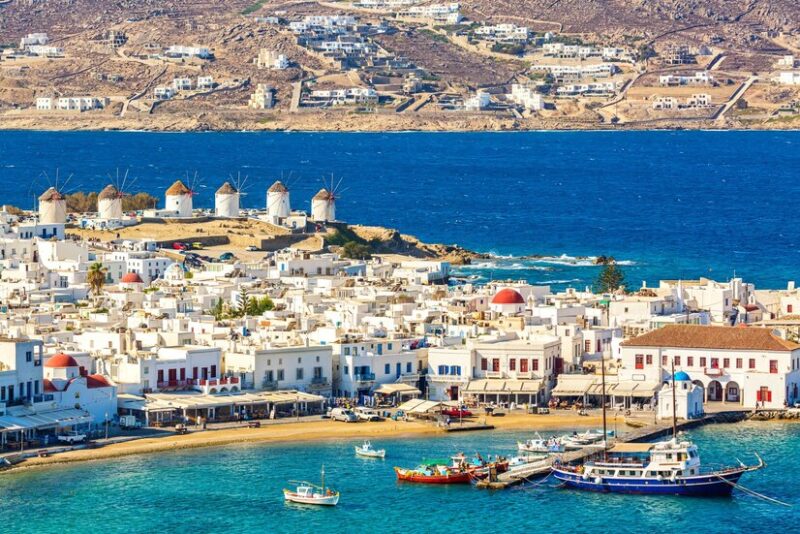 Walk with your spouse hand-in-hand while soaking in the romantic atmosphere in Mykonos. Its architecture and beaches make it one of the best European honeymoons you can ever dream of going to. 
Best time to visit – September and October
6. Santorini, Greece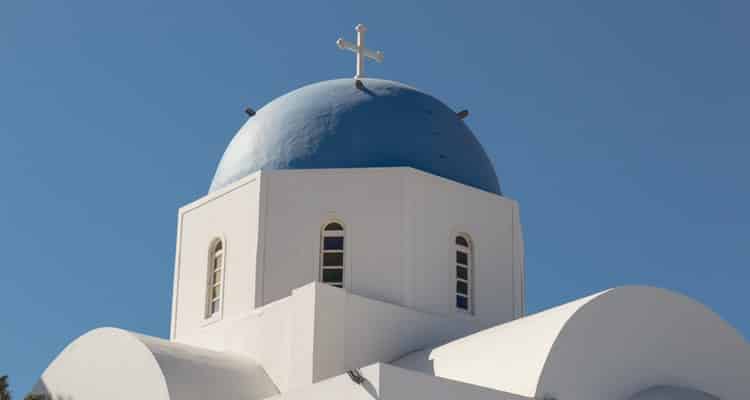 Another picturesque beauty from Greece is Santorini. Its romantic architecture and stunning scenery make it one of the best honeymoon destinations in Europe. You can escape to this classic blue and white skyline to beat the wedding blues and have the most delightful time with your significant other.
Best time to visit – September, October, April, May
7. Hvar, Croatia
Filled with yacht harbors, Renaissance-era cathedrals and hilltop fortresses, Hvar is a European honeymoon destination for those who love posh places. It's one of the most charming destinations that will keep the newlyweds captivated with its lavender fields and stunning scenery. 
Best time to visit – July and August
Related Reading: Travel for two: Going away on a luxury vacation
8. Reykjavik, Iceland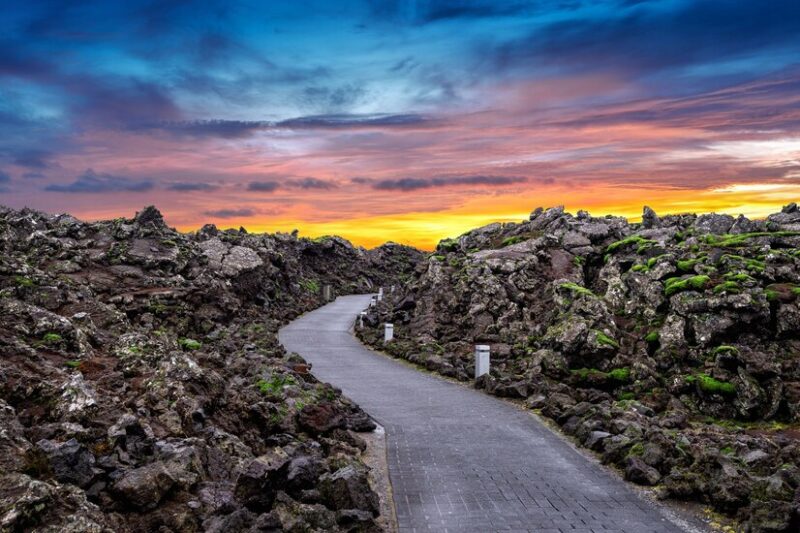 For Game of Thrones fans, this place is a must-visit. There's no better place to let loose than the Blue Lagoon. Spend your honeymoon enjoying the beauty of cliffs, waterfalls and fjords.
Best time to visit – June to August
9. Tuscany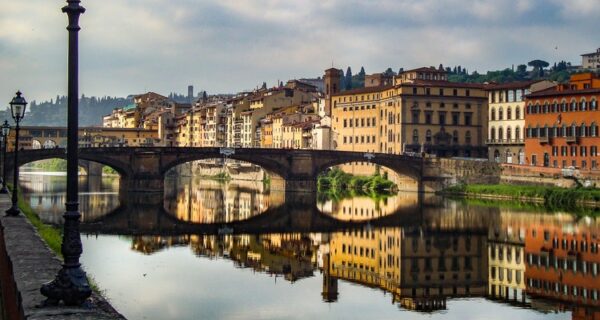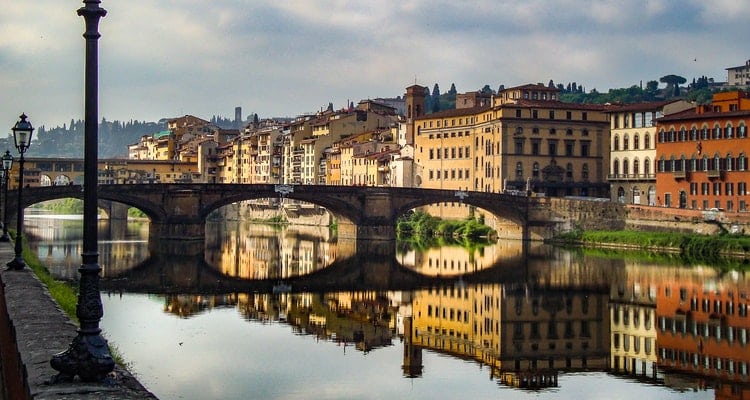 Tuscany is 'in', and definitely falls in the top honeymoon destinations 2022! An Italian dream come true, couples can visit the less crowded streets of Lucca and Siena for some alone time. This is the perfect spot for couples with more expensive taste. The vineyards of Tuscany are famous all over the world, and the steep hills overlook the beautiful Italian horizon. The little restaurants offer the best pizzas and pasta and their local bakeries make the finest cakes and pastries that are hard to forget.
Best time to visit – April to August
10. Venice, Italy
Use boats to explore and commute in this wealth of colorful renaissance buildings on a European honeymoon. Sip expensive wine and eat seafood with your partner while witnessing Venice's gothic architecture. 
Best time to visit – April to June
11. Lisbon, Portugal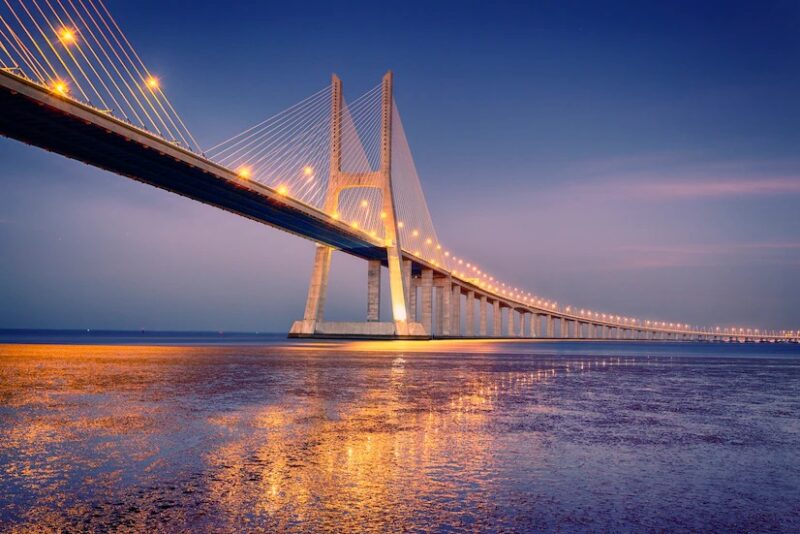 The pink-hued sunsets of Lisbon will make you fall in love with your partner all over again. Enjoy your visit with seafood, pastries and Fado music. Its historic charm makes Lisbon one of the best European honeymoon destinations of all time.
Best time to visit – March to May
12. The Azores, Portugal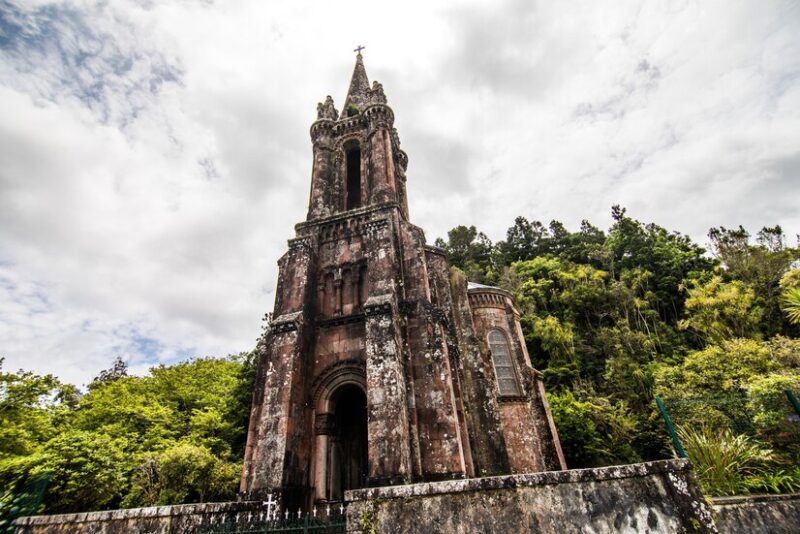 There are 9 islands here you can explore. The pace and peace of this place will give you plenty of opportunities to connect with your partner on a deeper level and get to know them better. You can walk around the islands and witness the magical sunsets of The Azores. The wine and food are known to be spectacular. The landscapes are nothing short of a dream. You will have the time of your life on your honeymoon in European destinations like these.
Best time to visit – June to September
13. Vienna, Austria
Vienna is known to be one of Europe's most beautifully preserved historical capitals. Explore The Hofburg hand-in-hand with your partner and seek blessings at St. Stephen's Cathedral for a blissful and happy marriage. Witness the architectural magnificence of Schonbrunn Palace and The Belvedere Palace. While you are there, don't forget to waltz with your significant other at the Vienna Opera Ball.
Best time to visit – April to May
14. Bruges, Belgium
Bruges is known to be one of the most adorable medieval towns in Europe. An adorably romantic town, which you can explore with your partner. It's a land of swans, horse-drawn carriages and chocolate shops. The medieval canals and Christmas markets are the most famous attributes of this romantic town.
Best time to visit – June to August
15. Budapest, Hungary
Located in central Europe, Budapest makes one of the best European honeymoon locations as it oozes history, architecture and culture. It's a very safe place to travel. Take a hot dip with your partner in the historic Szechenyi Baths, then spend the night partying on a cruise on the river.
Best time to visit – March to May
Other Non-European Countries To Visit On Honeymoon
1. The Maldives
After a chaotic wedding, you two need some time to relax, laze around and soak up exotic experiences. One can get all of that in the Maldives! The Maldives is consistently on the list of top honeymoon destinations, and this lavish location does not disappoint. Stay at a luxury water villa and go for water sports activities during the day. At night, have a candlelit dinner at a private island overlooking the Indian Ocean, get cozy in a private pool at sunset and try an exotic couple spa to relax those worked-up muscles later.
Best time to visit – November to April
2. Kashmir, India
If a European honeymoon is not up your alley, then Kashmir will be the best option for you. If you are both lovers of nature, Kashmir is one of the most beautiful places for a honeymoon. Spectacular landscape, panoramic views of snow-clad mountains, amazing local cuisine and crisp, cold weather – all the elements of a great honeymoon are available in abundance in Kashmir. You can sail on Dal Lake, take a stroll in the strawberry valley, take a Gondola ride and wake up on a houseboat. Kashmir surely offers a once-in-a-lifetime experience.
Best time to visit – March to October
3. Kauai, Hawai
A Hawaiian dream, this quaint little island has something for every couple. Secluded spots such as Salt Pond Beach and Havana beach offer luxurious resort chains, whereas the Napali Coast and other adventurous spots make things exciting for couples who crave an adrenaline rush.
Best time to visit – April to June
4. Bali, Indonesia
One of the top honeymoon destinations in the world, Bali offers everything, from luxurious lines of resorts to volcanoes and temples, and the most happening nightclubs you've ever seen.
The beach town of Kuta, the Uluwatu Temple, and Sekumpul Waterfalls are some of the must-do locations, apart from the night markets and local exploring that Bali offers. Diamond Beach is famously called "the most beautiful place in Bali", because of its silky soft white sand and crystal blue waters.
Best time to visit – May to September 
5. Goa, India
Goa is not a place, it's a state of mind and if your state of mind screams for laid-back fun, then it's the right place to be. Great beaches, mild weather, lip-smacking Goan cuisine, amazing Portuguese architecture, electrifying nightlife and fiery feni – that's what Goa is all about, honeymooners!
Rent a bike and explore the old Goan towns, grab some beers and laze around in a shack on the beach, have brunch at Thalassa to experience Greek-style dining and party the night away at LPK, Leopard Valley or Club Cubana.
Best time to visit- December to April
What is your favorite honeymoon destination among these? Let us know in the comments below!
FAQs
1. Which country is famous as a honeymoon spot?
Countries like Maldives, Indonesia and Italy are the most famous honeymoon destinations.
2. What is the cheapest honeymoon destination?
Mexico and Thailand are two of the cheapest destinations for a honeymoon.
3. How many days should a honeymoon last?
Ideally, a honeymoon should be anywhere between 5-10 days depending on your destination, budget, and work commitments.
4. Is Rome a good honeymoon destination?
If you love culture and food, then Rome makes one of the best European honeymoons. It has a rich history and it is incredibly romantic.
5. Which city is the city of love?
Paris is known as the City of Love
6. How long does the honeymoon phase of the relationship last?
It usually lasts from six months to two years