A relationship might break your heart once, but unrequited love will break your heart every day. What feels most unfair about loving someone that does not love you back is that you could be going through hell and the other person won't even be aware of it.
The intensity of one-sided love can only be understood by a heart that yearns for what it cannot have. Others might say, "Why can't you just get over it? You were even together." Only someone in love with a person that doesn't want them back will understand why it is the most herculean task.
Your feelings are valid and your pain is real. Let these quotes about unrequited love put what you are feeling into words.
1. "Of all the painful ways to die, the worst is falling in love with someone who'd never love you back." – Anjum Choudhary.
2. "To burn with desire and keep quiet about it is the greatest punishment we can bring on ourselves." — Federico García Lorca
3. "The worst feeling is falling for someone and knowing that they won't be there to catch you." — Rashida Rowe
4. "When you give someone your whole heart and he doesn't want it, you cannot take it back. It's gone forever." — Sylvia Plath
5. "The biggest curse in life is not losing your love, but not being loved by someone you love." — Kiran Joshi
6. "The saddest thing is to be a minute to someone when you've made them your eternity." ― Sanober Khan
7. "Nothing grieves more deeply or pathetically than one half of a great love that isn't meant to be." ― Gregory David Roberts
8. "An unrequited love is so much better than a real one … As long as something is never even started, you never have to worry about it ending." — Sarah Dessen
9. "Because, if you could love someone, and keep loving them, without being loved back … then that love had to be real. It hurt too much to be anything else." — Sarah Cross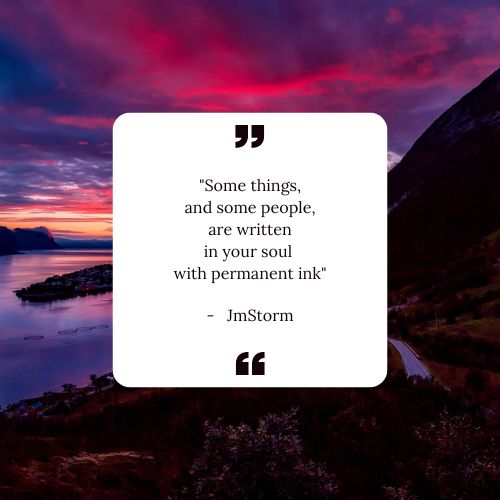 10. "Some things, and some people are written in your soul with permanent ink." – JmStorm
11. "We could have been happy. I know that, and it is perhaps the hardest thing to know." – Allie Condie
12. "Loving someone who doesn't love you is like waiting for a ship at the airport."
13. "Sometimes I wish you knew how I felt, but even if you knew…how could I make you care?"
14. "Sometimes two hearts just can't dance to the same beat."
15. "I was the one who loved you even though you gave me a thousand reasons not to."
16. "Because what's worse than knowing you want something, besides knowing you can never have it?" — James Patterson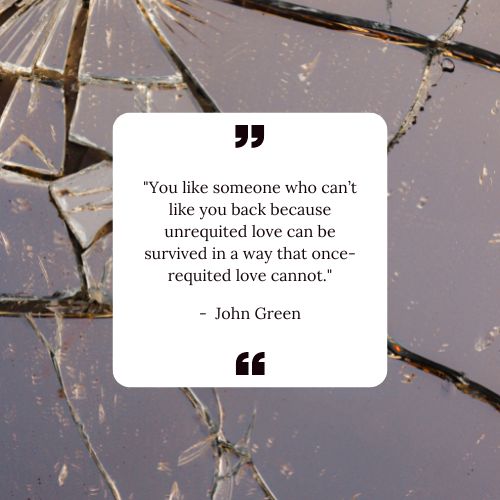 17. "You like someone who can't like you back because unrequited love can be survived in a way that once-requited love cannot." — John Green
18. "Never fall in love with someone that won't fight for you because when the real battles begin they won't pull your heart to safety, but they will their own." — Shannon L. Alder
19. "He was both everything I could ever want…And nothing I could ever have…" — Ranata Suzuki
20. "I know I am but summer to your heart, And not the full four seasons of the year." — Edna St. Vincent Millay
21. "A mighty pain to love it is, And 't is a pain that pain to miss; But of all pains, the greatest pain. It is to love, but love in vain." — Abraham Cowley
22. "Living with someone you love can be lonelier than living entirely alone, if the on that you love doesn't love you." — Tennessee Williams
23. "And all I loved, I loved alone." – Edgar Allan Poe
24. " I don't know what's more tragic, that I keep looking for you wherever I go or that you're never there."
25. What happens when he's your Prince Charming but you're not his Cinderella?
26. "Never make someone a priority, when all you are to them is an option." — Maya Angelou
27. "Why do you look so sad?" "Because you speak to me in words and I look at you with feelings." — Pierrot le fou
28. You wanted smooth sailing and I've always been a tsunami.
29. "Unrequited love is a ridiculous state, and it makes those in it behave ridiculously." — Cassandra Clare
30. "I am sleeping with unreciprocated love, while the arms of hope wrap around me." ― Faith Herndon