None of us feels good after fighting with our boyfriends. You end up feeling aggressive enough to punch a wall and find yourself wondering how do you calm down after a fight. How do you apologize after a fight? What to do after a fight with your boyfriend?
Ever wondered why we fight with people that are closest to us?
It is because with love comes a great number of expectations. Even the smallest negative reaction by your partner can get you hurt. Out of all the people you know, you would never want your partner to be the one to misunderstand and hurt you.
People say that having fights make relationships stronger. But fights also lead us to question a lot of things, especially the relationship in question.
With all these emotions and expectations, you both can get into a big fight for even the smallest of things. But you don't want to stay mad at them forever, so, what to do after a fight with your boyfriend? How do you apologize after a fight? Read on to find out
What To Do After A Fight With Your Boyfriend?
After an argument with your boyfriend, you know that it's time to talk it out but you don't know whether he has calmed down yet. You don't know after argument how long to wait and that's completely normal.
The time people take to calm down after a fight varies from person to person and their temperament, ego etc. Arguments are common in a relationship but it is what you do after that decides whether your relationship is healthy or toxic.
Related reading: 8 Ways to reconnect after a big fight
10 Things To Do After A Fight With Your Boyfriend
After having fought with your boyfriend, you need to exercise restraint especially when it comes to your thoughts. Though it would be advised to handle the issues with kindness and tenderness, it is easier said than done.
Yet, you will need to understand that the issue of conflict here is the problem, not your partner. Accusing him and playing the blame game won't take you anywhere. If you're interested in healing relationship after a fight, you must be careful about how you address the issue.
Here's what to do after a fight with your boyfriend:
1. Take your time to calm down
If you're wondering how long to wait after an argument before talking to your boyfriend, it is important for you to wait till you calm down. If you are still in the process of cooling down and try talking to him and the conversation does not go the way it expected, it will prolong the fight.
Anger makes things worse. Making your own peace before talking to him will help you think clearly and not let your anger cloud your judgement. You'll be ready to have a healing conversation after the fight.
2. Talk things out
what to do after a fight with your boyfriend? Communicate. After you both have calmed down and are longing to make it up to each other, talk it out. It doesn't matter who initiates the conversation, what matters is that you both want to make things okay again.
Now that you both are ready to talk, tell him the reason behind the argument with boyfriend and why you reacted the way you did and what hurt you. Playing the blame game will just make your relationship sour. It is important to understand each other's perspective.
Communication is the key to healing a relationship afer a fight.
3. Find the trigger
It might be the third or fourth time you and your boyfriend have fought over the same matter. It is important to find the trigger that starts the fight. If the fight is about something he said that hurt you, it is important to know what exactly is bothering you.
It could even be something associated with your past or deeply buried feelings that came to life when your boyfriend says something. Find the trigger and make sure that it is dealt with so that it doesn't cause the same fight again.
Related reading: 6 Reasons a Guy Ignores You after a Fight and 5 Things You Can Do
4. Don't let your ego come in the way
People tend to fight because they think that they are not heard even though they are right. At times our egos come in our way and we expect our partner to be the one to say sorry and accept his mistake. As a result, both partners remain stubborn and no one makes amends.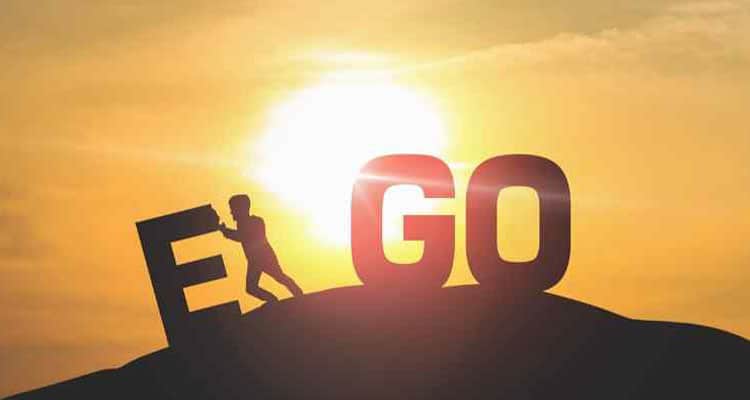 When you're deciding how to talk with boyfriend after a fight, remember to keep your ego out of the way. It doesn't matter whose fault it was. What matters is how much your partner means to you. If you feel that you are right, talk to your partner and make him understand why, instead of telling him to ask for forgiveness.
5. Block all negative thoughts
At times, we feel so angry that all kinds of negative thoughts come to our mind with respect to our partner and our relationship. We sometimes feel like just screaming it all out and get done with our relationship.
It is your anger talking. Those emotions are just a product of your anger and will go away once you cool down. Avoid those negative thoughts and think about making amends instead. Negative thoughts will just destroy your relationship and make you regret your actions later.
Related reading: 13 signs he disrespects you and does not deserve you
6. Listen to your heart
Your heart will always lead you towards your partner. No matter how bad the fight is, your heart will want you to get back to your partner and talk. No matter how practical a person you are, when it comes to a relationship, it is all about your heart.
Listen to what your heart is telling you and you both will find your way to each other. But if your heart tells you something else, maybe it's time to let go. If you have a toxic relationship, you will know it deep in your heart even if you're in the denial phase.
In such cases, a break up is what to do after a fight with your boyfriend.
7. Listen to what your partner has to say
Every story has two sides but we feel that only our version is the one that is right. Especially after a fight with your boyfriend, you may be tempted to believe that you were right, your issues are totally justified. There are times when you both could be wrong. It is thus important for you to listen to what your partner has to say.
It could be that you misunderstood his words when he actually meant something totally different. He might be as hurt as you are but you won't know about it unless you talk to him. Listen to your partner and understand his perspective as well. It will help you both solve the issue faster and get back to being love birds again.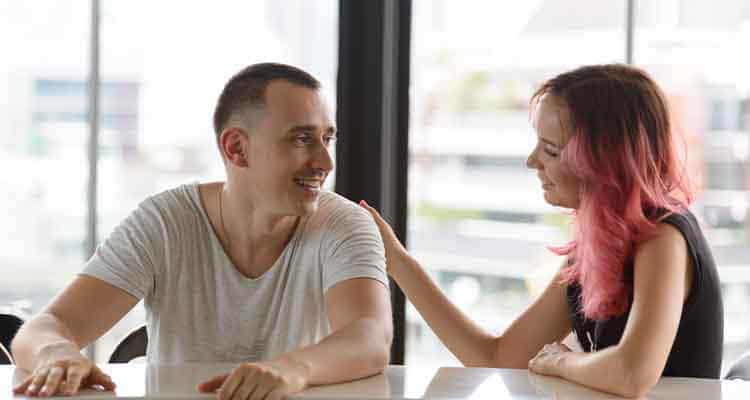 8. Give in
Sometimes, the best thing to do is to give in and say sorry to your boyfriend. Remember, it's okay to apologise.
Though fights make us realize how much our partner means to us and how we cannot live without them, it also builds a small rift between you and your partner. This rift can keep on increasing with every fight. Being the first one to give in shows your boyfriend that you care more about the relationship than a small fight.
How do you apologize after a fight? Easy, just speak from your heart and tell them how you feel. Say sorry for the way you reacted. At times, situations can be handled by just talking it out but we choose to fight instead.
9. Make new rules
Now that you both know the triggers to your fights and are willing to sort things out, make new rules that you both will follow to prevent such fights in future.
It could be something like not talking about the topic, not talking for a maximum of half an hour after the fight, still eating together with no matter how bad the fight is, making up before going to sleep, and so on.
Setting new rules and boundaries will help in keeping the relationship healthy and you know exactly what to expect from your partner in such situations.
10. Hug it out
At times, you can't figure out the right words to say to your boyfriend to make amends. In such a situation, the best thing to do is to hug it out. Once you hug your partner, the anger will just melt-down and your partner will realize how much he missed you.
Hugging it out works like a miracle, no matter how big a fight you both had. Don't forget to talk about the issue after this, so that next time you do not have to fight with your boyfriend again over the same thing. It is still important to solving the issue otherwise it can lead to more fights in future.
The above tips will help in healing relationships after a fight with your boyfriend and teach you what to do after a fight with your boyfriend. Healing your relationship after a fight with help in making your foundation stronger and will prevent any feelings of resentment from coming in the way of your relationship.
Related reading: Cute little ways to say sorry after a fight
In a fight, the key is to put your partner above the fight because thinking about your feelings just means that you are giving more importance to yourself rather than your relationship. Always make amends and learn to forgive and your relationship will go a long way.
10 hilarious tweets about stupid things couples fight about will have you ROFL
8 fights every couple will have at some point in their relationship
5 kinds of fights you pick with your partner when you're falling out of love